Get ready to win awards!
---
The split-window Corvette only existed for a single model year (1963) and only 10,000 examples were ever made, but this body style is an icon among Corvette fanatics and classic car lovers. If you're in the market for a top-level split-window to add to your collection, check out this 1963 Chevrolet Corvette that will be crossing the auction block in May at the 2020 Spring Carlisle Auction.
To save 50% off your bidder registration enter SPEEDSPRING20.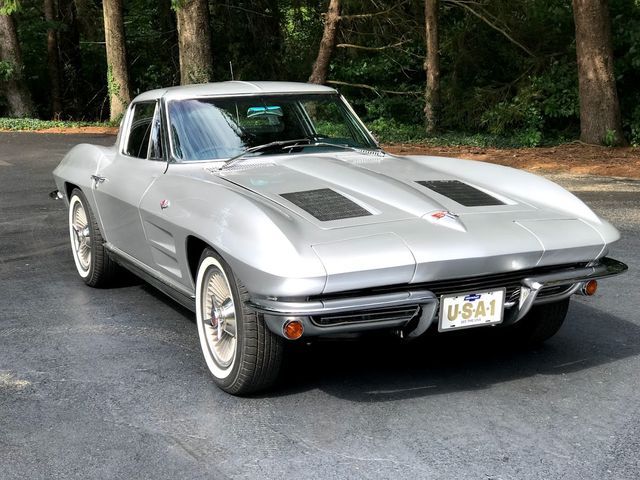 While the split-window makes this car desirable, the overall condition is what makes this particular Corvette collectible. A recent frame-off restoration has this Sebring Silver split window looking phenomenal with its with a dark blue interior. Every inch of this car looks as good as it did when it rolled off the assembly line on October 16, 1962.
Of course, the best part about this restoration is that the Corvette retains its original 300-horsepower, 327 cubic-inch V8 with a four-barrel carb and a four-speed manual transmission. This Corvette is perfect to show, but this powertrain combination makes this car beg to be driven. In addition to the car itself, the winning bidder will also get all of the photographs and receipts to verify the restoration. The National Corvette Restorers Society has verified several details, and it's probably in NCRS Top Flight award condition as it sits.
Due to the worldwide Covid-19 pandemic, the annual Spring Carlisle event has been rescheduled to May 27-31, and the 2020 Spring Carlisle Auction will take place May 28-29. Be sure you're registered to bid on this split-window 'Vette or any of the other classic and collector cars that will be up for auction.
To save 50% off your bidder registration enter SPEEDSPRING20.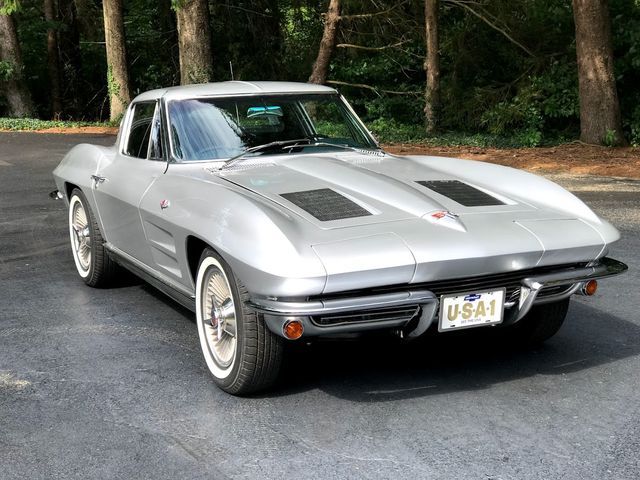 Related Articles...