Take this Porsche for a spin in the jungle or forest.
---
Porsche is quite a diverse automotive company despite having a bit of a reputation for fast paced racing cars. Vehicles you would normally associate with on road performance have been known pretty well to include a little bit of utility in their repertoire of abilities. However, you might never really expect to see an off routing Porsche 911, let alone drive one. Well, that's exactly what this car is, and it's currently up on the market looking for a new driver.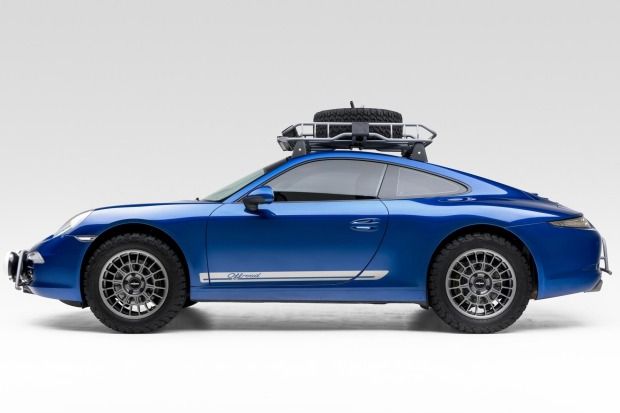 Built in 2013, this Porsche 911 Carrera is finished in a beautiful eye-catching blue color with performance decals that let you know what it was made to do. On top of that, you get the iconic Porsche lighting, aerodynamic effects, and body lines that made cars like this symbols of track performance in recent years. However, you might not be able to take this thing on the track with such a high lift and massive wheels and tires. In fact, this car might be better suited at a mud bog than on a road racing course.
A set of 18 inch wheels make an appearance on the car, something that you might only see on a fully customized off-road and truck. On top of that, the tires are all-terrain which means that they might just be the perfect thing for a little bit of rock climbing fun. You also don't have to worry about power because the 3.4 L flat six engine pretty much takes care of whatever sort of engine performance teens you might have. Overall, the Safari 911 has become one of the most iconic German automobiles in modern times because of the sheer ridiculousness of taking an ultra valuable European sports car through the jungle.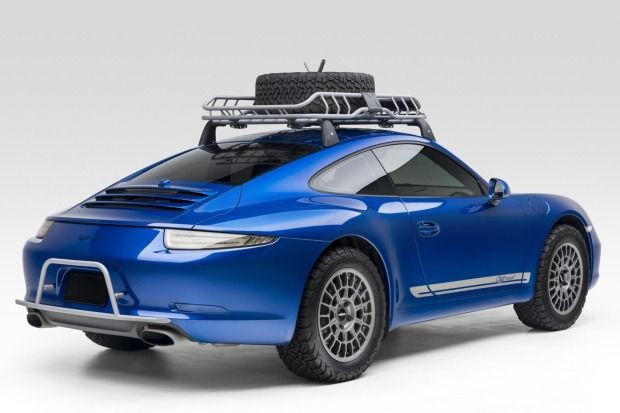 This vehicle is being sold by otmvehicles.com Visit their site to see their other unique exotic vehicles and learn more about consigning your car.