A classic boxy boy from the 90s can show the world what fun a truck can be.
---
We all love a good truck, the problem is that most 'cool' old trucks are pretty run down. Never fear, however, because as long as there have been cool cars there have also been garage queens. This particular truck was bought brand new in Chicago and driven to a garage space 1500 miles away and that's where this truck's journey ended for 30 years. Then after an extraordinary length of time, this treasure was brought out and put at auction.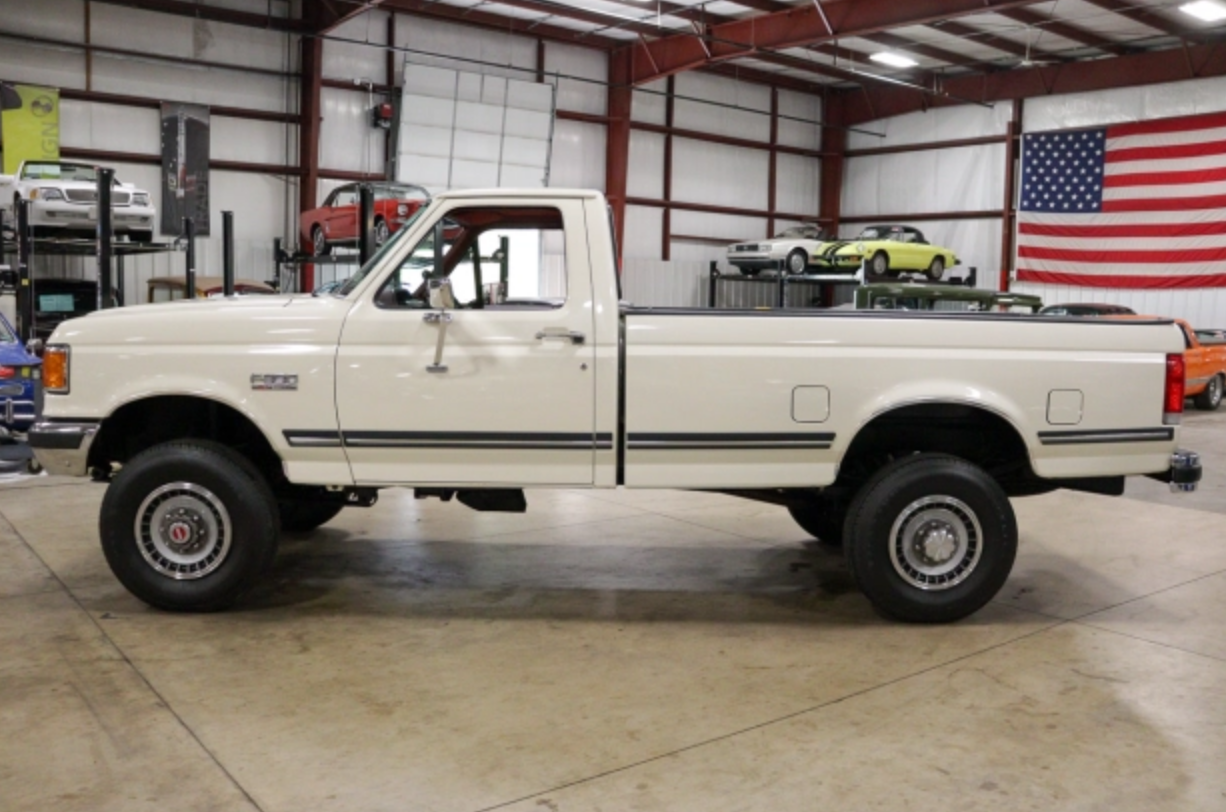 The world of classic trucks is a creative and fun-loving community dedicated to the pursuit of happiness via off-roading, sport trucks, and even those awesome dropped drag trucks like the Chevy C-10. The fact that this truck is completely stock coupled with the 1500 mile driving history makes this the perfect platform for any of the aforementioned exploits. Oh but that isn't it, the interior of this truck is absolutely perfect.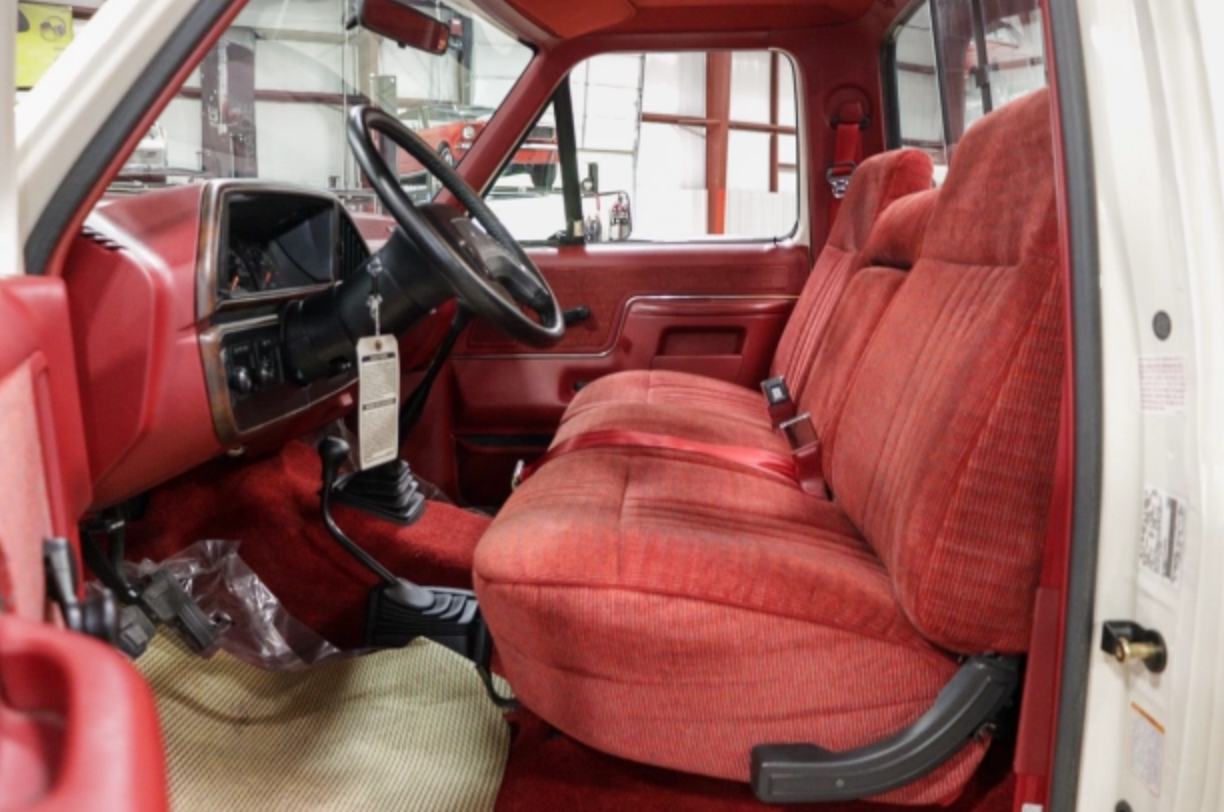 Signature 90s Carpeting with a beautiful scarlet red, this would also make an amazing daily driver for anybody looking for something stylish and classy. This amazing 1990 F-350 is sporting a 7.3-liter V8 pushing 180-horsepower and a 5-speed manual ensuring an awesome driving experience. If looks are a concern for you, don't worry because this workhorse boasts a beautiful colonial white paint job. The mixture of white and red gives this beast the appearance of a beautifully crafted red velvet cake on wheels.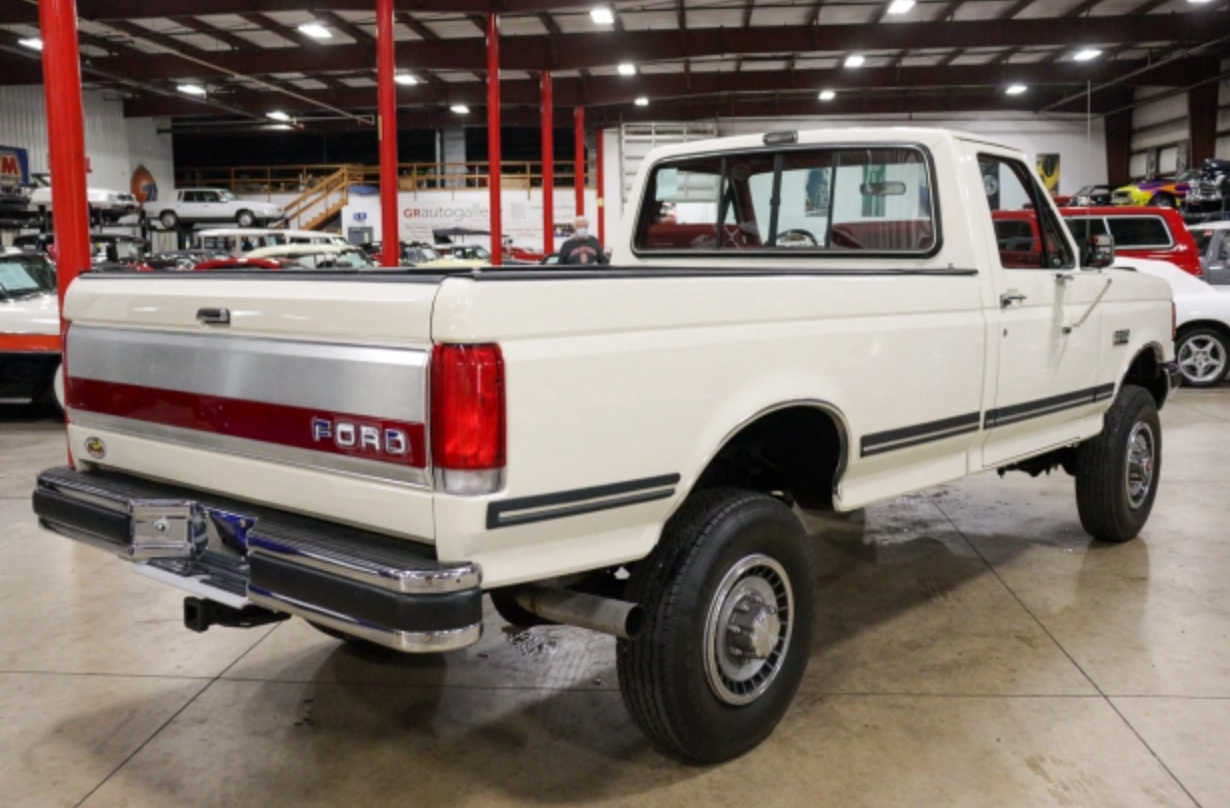 This truck is obviously quite special, a piece of American history perfectly preserved for 30 years. There is almost nothing more American than a good truck. Ford really out-did themselves with this model, because when it comes to trucks this one just can't be beaten. It is astonishing that the owners were able to restrain the urge to drive this monster of a truck. Needless to say, whatever lucky soul that comes to own this in the future is going to have a heck of a good time.