The Porsche 917 K set an all new standard for design, engineering, and performance for the endurance racing track and now you can own a piece of this legendary history.
---
This 1970 Porsche 917 K that is scheduled for RM Sotheby's August Monterey auction is currently finished in its original Gulf Racing Team livery. This is one of the three cars made for the JW Automotive Engineering and Gulf Racing team and was entered into the 1970 24 Hours of Le Mans race. In contrast to the other examples made, this car featured a roof finished entirely of orange. It was driven by David Hobbs and Mike Hailwood in wet conditions and completed 49 laps before hydroplaning.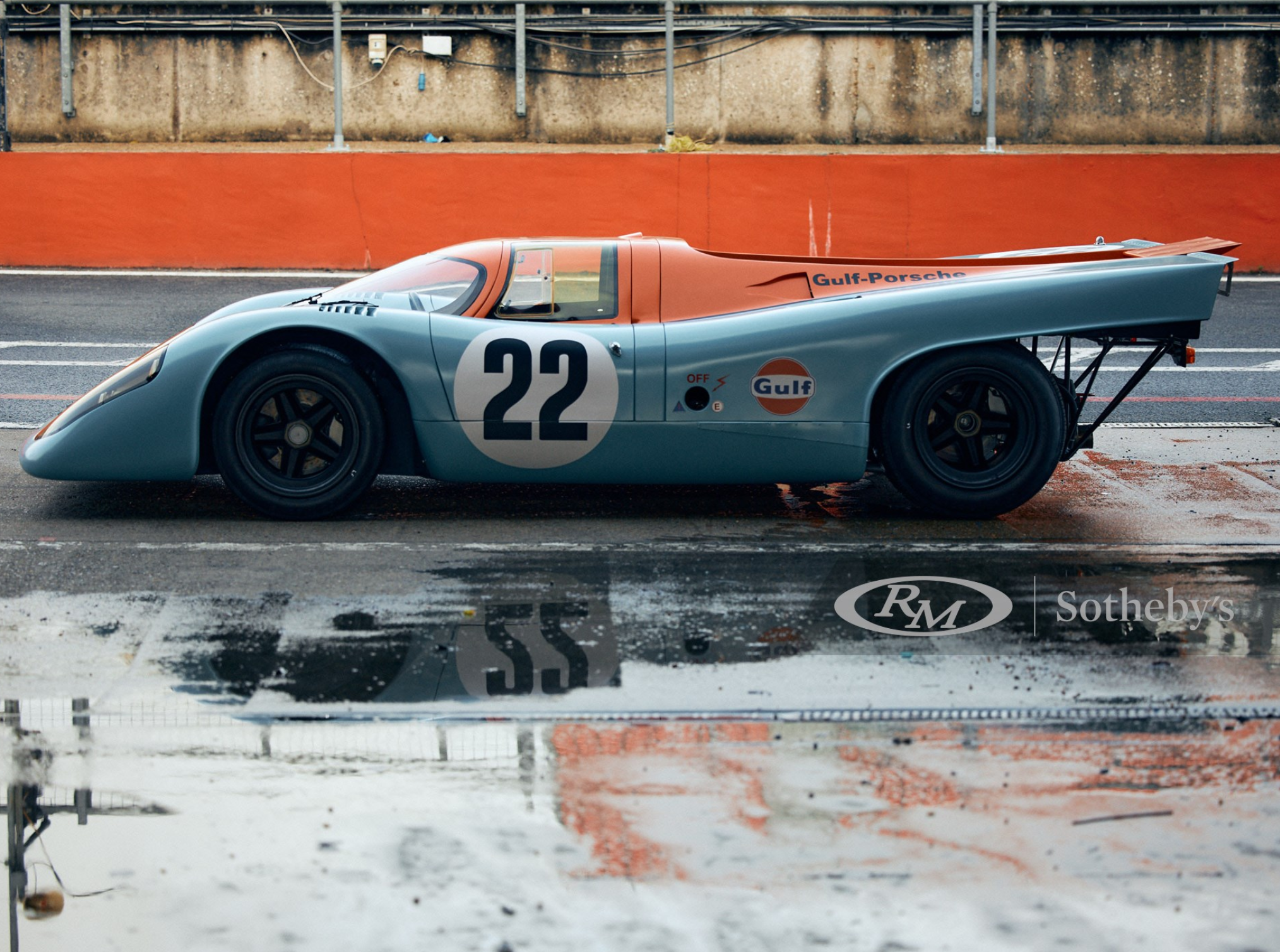 The crash retired the car from that race but Porsche repaired and rebodied the 917 K with open bodywork to compete in the 1972 European InterSeries Championship. Being heavily driven by Ernst Kraus throughout the 1972 race season, the car eventually made its way into the Gelo Racing Team. It continued to perform well on the track until it was retired in 1974. In addition to the car's extensive racing history, this car was also featured heavily in the Steve McQueen film 'Le Mans.'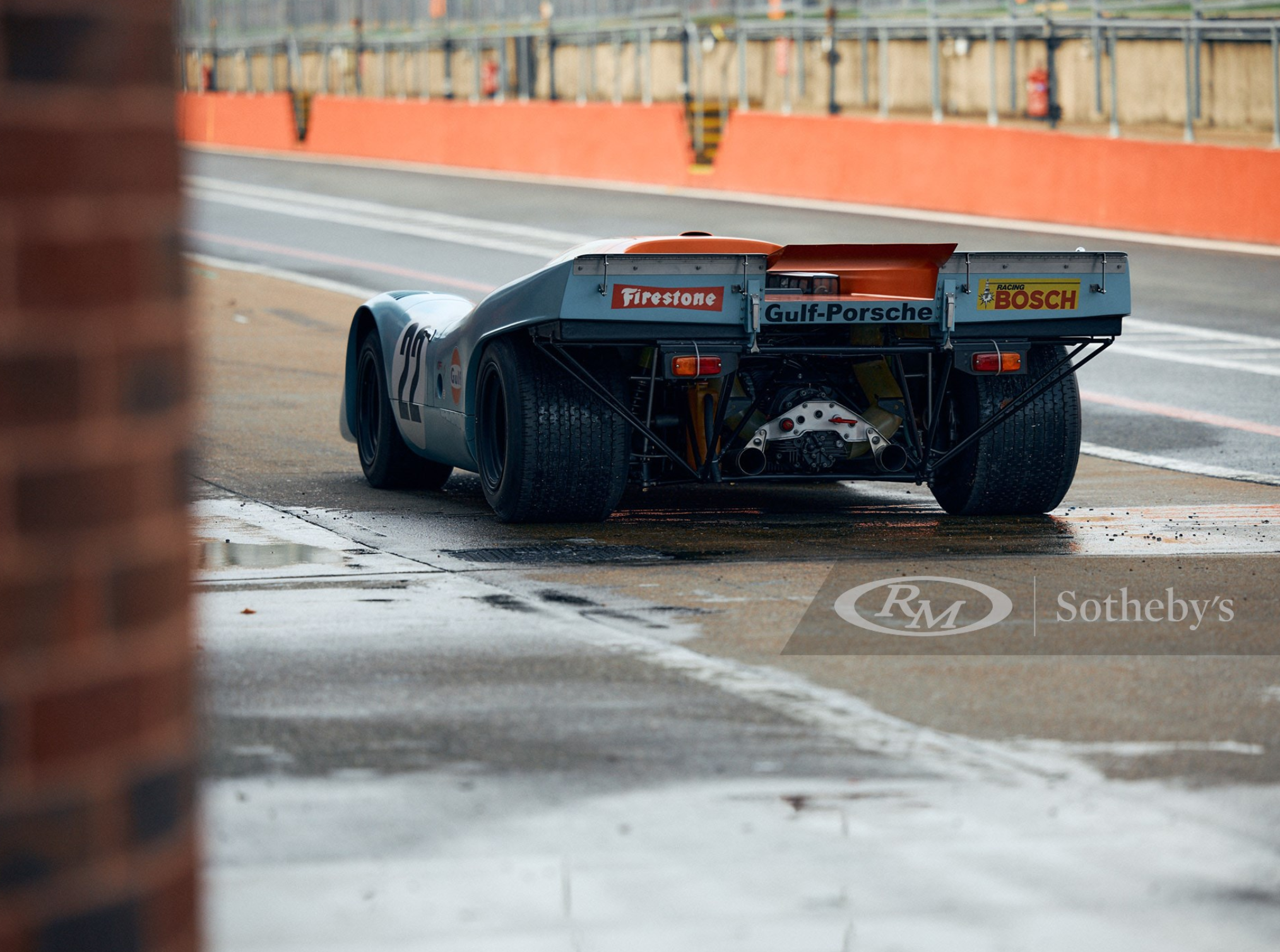 After retirement from the race track, this Porsche 917 joined the prestigious Chandon Collection. Some 14-years later it was transferred to another two collections before being scheduled for this upcoming RM Sotheby's Auction. For more information on this car or how to register to place your bid click here.