This awesome car is selling at Henderson Auction's Collector Series.
---
In the world of classic cars, some names stand out as timeless icons, while others fade away. But the 1966 Jaguar E-Type Coupe, shimmering in its opalescent silver blue glory, ensures it'll never be forgotten. Soon to be offered at no reserve, this vehicle is a symbol of the everlasting dance between classic grace and modern innovation.
Back from its heyday, the E-Type Coupe, stemming from the late Series I generation, is empowered by a formidable 4.2L inline six-cylinder engine. This beast of an engine promises a unique combination of classic power and the nuanced refinement that earmarked the golden age of sports vehicles.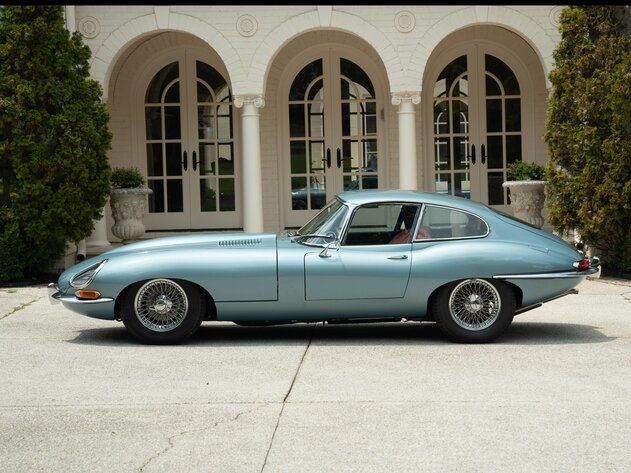 Its dazzling paint job, meticulously done in 2002, radiates sophistication, pulling admirers into its timeless aura. For those concerned with authenticity, the engine, believed to be original, will be certified before its sale. To ensure that its legacy meets the demands of the present, the restoration in 2002 fitted a correct period rebuilt cylinder head, modified to suit unleaded fuel.
Previous owners have poured love and upgrades into this vehicle. Boasting a new 5-speed manual transmission, the car promises unmatched performance. An upgraded aluminum radiator with an electric fan ensures the engine remains cool under any circumstance. The inclusion of electric power steering seamlessly blends the past and the present, offering modern convenience without diluting the authentic vintage experience.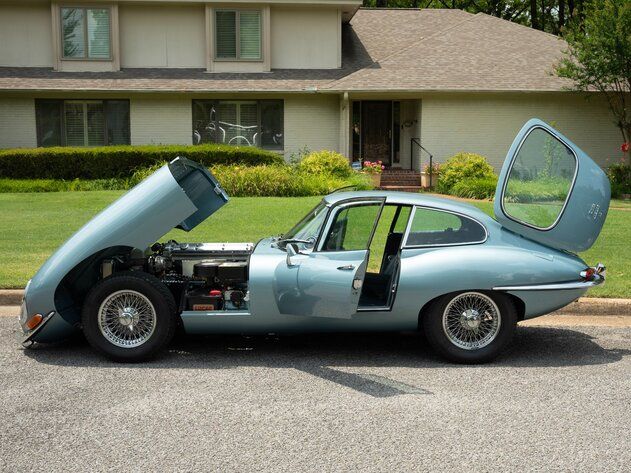 Internally, this coupe is nothing short of a luxury haven. New heated seats swathed in Wilton wool carpet and vinyl transport the passenger to a realm of comfort. The dashboard, resplendent with rebuilt gauges and LED display lighting, strikes a perfect chord between heritage and contemporary utility. Add to this mix the enhanced safety of 3-point seat belts, and you have a ride that's as secure as it is stylish.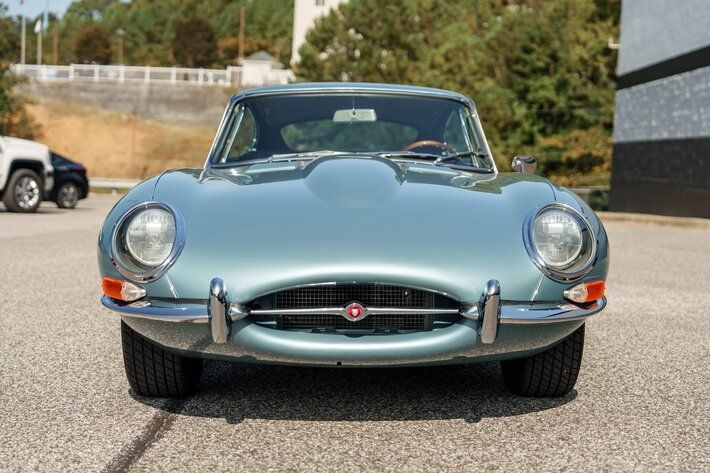 Driving aficionados will appreciate the wider knock-off Borani wire wheels, ensuring impeccable road handling. And for those warm summer drives? The car's air conditioning promises a cool retreat. Modernity touches even the car's entertainment system, with a custom surround sound stereo boasting Bluetooth capabilities. Completing this package are the additions of a Jaguar Heritage Trust certificate and an original toolkit.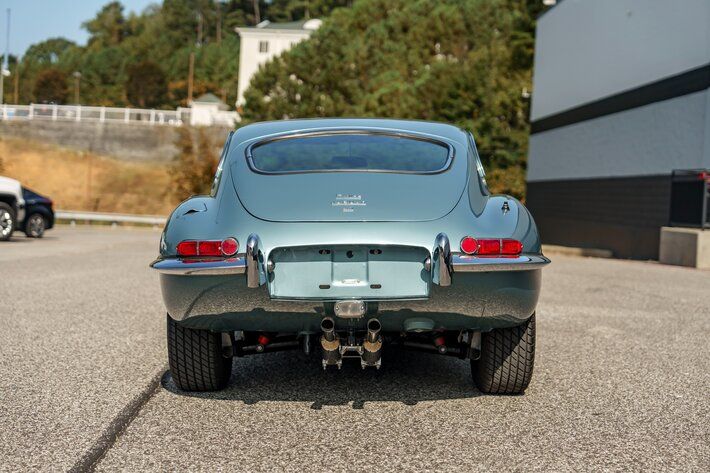 With all these upgrades and diligent restoration taking place between 2015-2017, as showcased in its detailed service history, this Jaguar E-Type Coupe isn't just a car. It's a testament to the beauty of blending eras. With its Production Record Trace Certificate number 74354 and other unique identifiers, this vehicle promises its new owner a drive that transcends the ordinary, plunging straight into the heart of automotive legend.
The Henderson Auction Collector Series sale will take place at Barber Vintage Motorsports Museum located at 6030 Barber Motorsports Pkwy, Birmingham, Alabama 35094. The sale date is Saturday October, 28th. Bidding is available online and on site.
To obtain Bidder Registration credentials, please contact Kaely Scarle at 1-225-341-6895 or email Kaely at Kaely@hendersonauctions.com
If you have a vehicle to consign please reach out to Consignment Specialist Ben Hocevar at 1-225-363-8488 or email your images and information to ben@hendersonauctions.com