It's one hell of a send off.
---
In the heart of Texas, known for its rodeos, rich history, and delectable beef briskets, emerges a new legend. Introducing the Hennessey Exorcist Camaro ZL1 Final Edition. With a legacy of "making fast cars faster," the virtuosos at Hennessey Performance are unveiling a grand finale for their famed Exorcist Camaro ZL1 with the 'Final Edition' series.
Check out the Tesler Siber Truck here.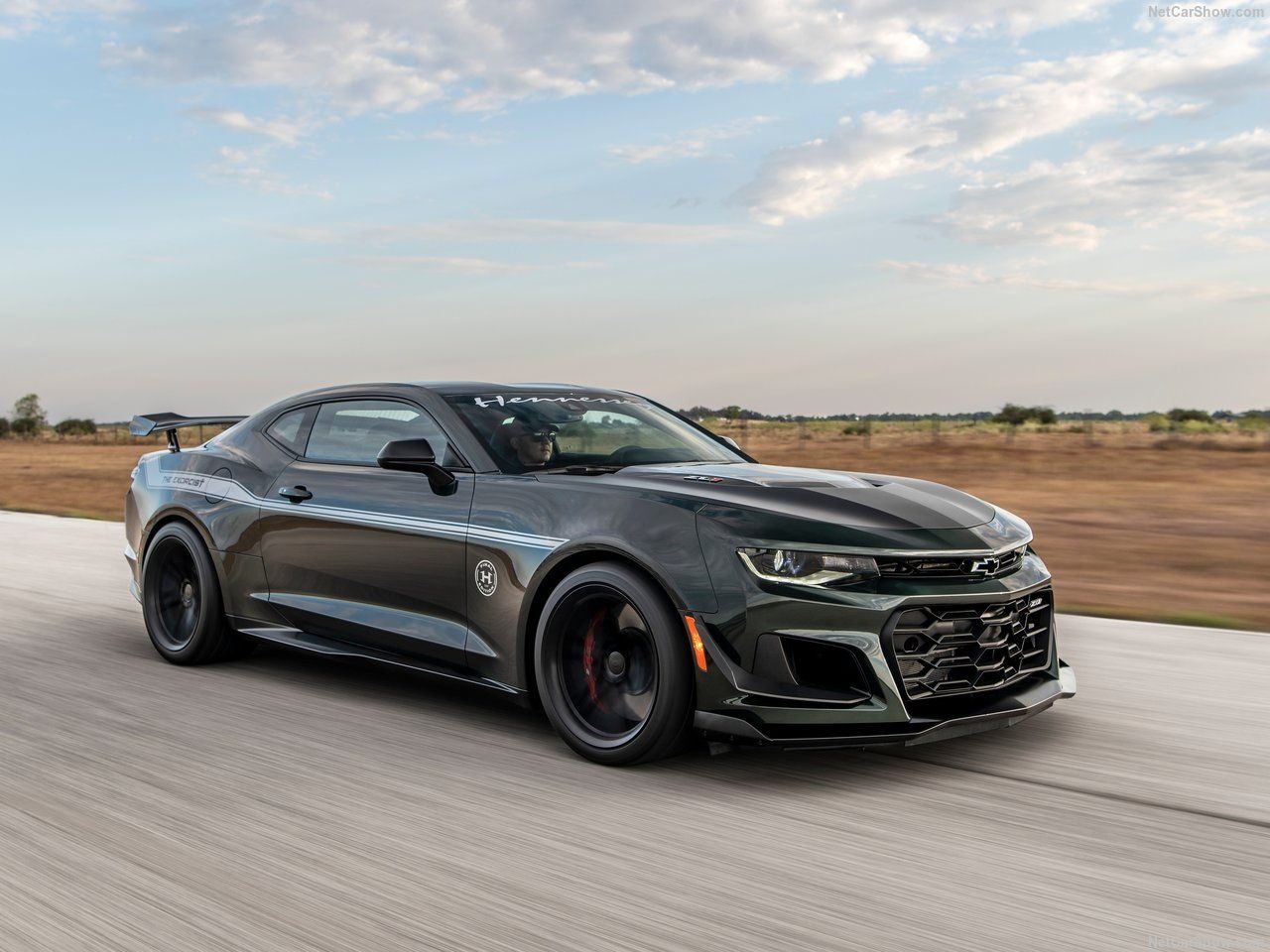 Underneath its menacing exterior, the Chevrolet Camaro ZL1's initial specs of 650 hp and 650 lb-ft of torque undergo a supernatural transformation. Through a series of high-performance augmentations, from a colossal supercharger to an advanced air induction system, the engineers at Hennessey have redefined vehicular prowess. The cherry on top? The meticulously calibrated HPE Engine Management software, which makes the engine roar with an astounding 1,000 horsepower and 966 lb-ft of torque.
But, it's more than just numbers. The Exorcist 'Final Edition' rockets from 0 to 60 mph in a blistering 2.1 seconds, blasts through a quarter-mile in a mere 9.57 seconds, and reaches a dizzying top speed of 217 mph.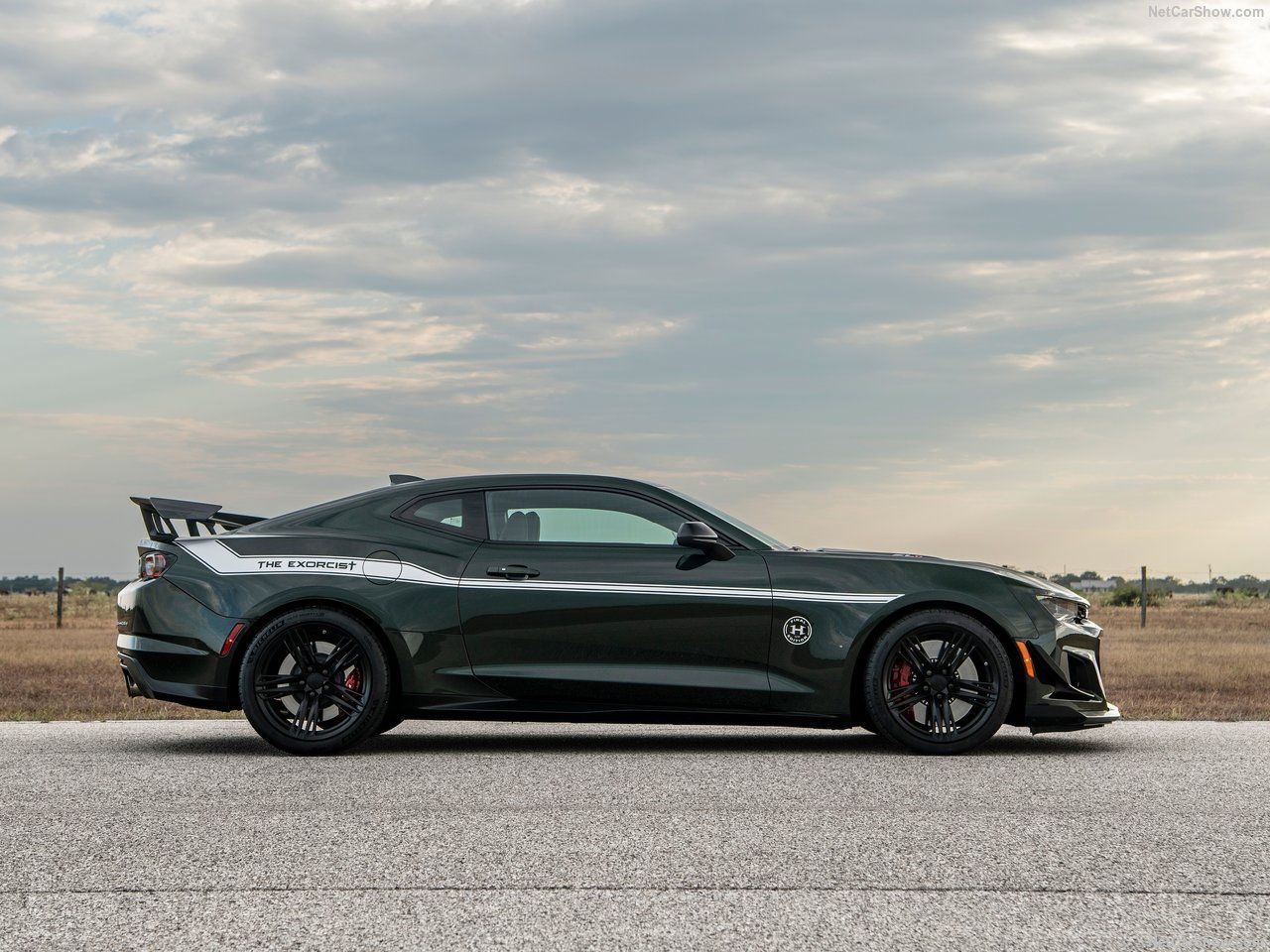 Conceived in 2017, the Exorcist's creation aimed at one-upping Dodge's formidable Demon. And while Dodge has recently unveiled the beefed-up Challenger SRT Demon 170 with a whopping 1,025 hp, Hennessey's Camaro ZL1 'Final Edition' stands its ground, primed for both racetracks and leisurely cruises.
The man behind the magic, John Hennessey, reflects, "Our rendition of the Camaro ZL1 has been a journey of passion. It beautifully marries the chassis, suspension, and engine to offer an unparalleled driving experience. The Exorcist isn't just a car; it's an emotion. This 'Final Edition' is our tribute to an era of automotive euphoria."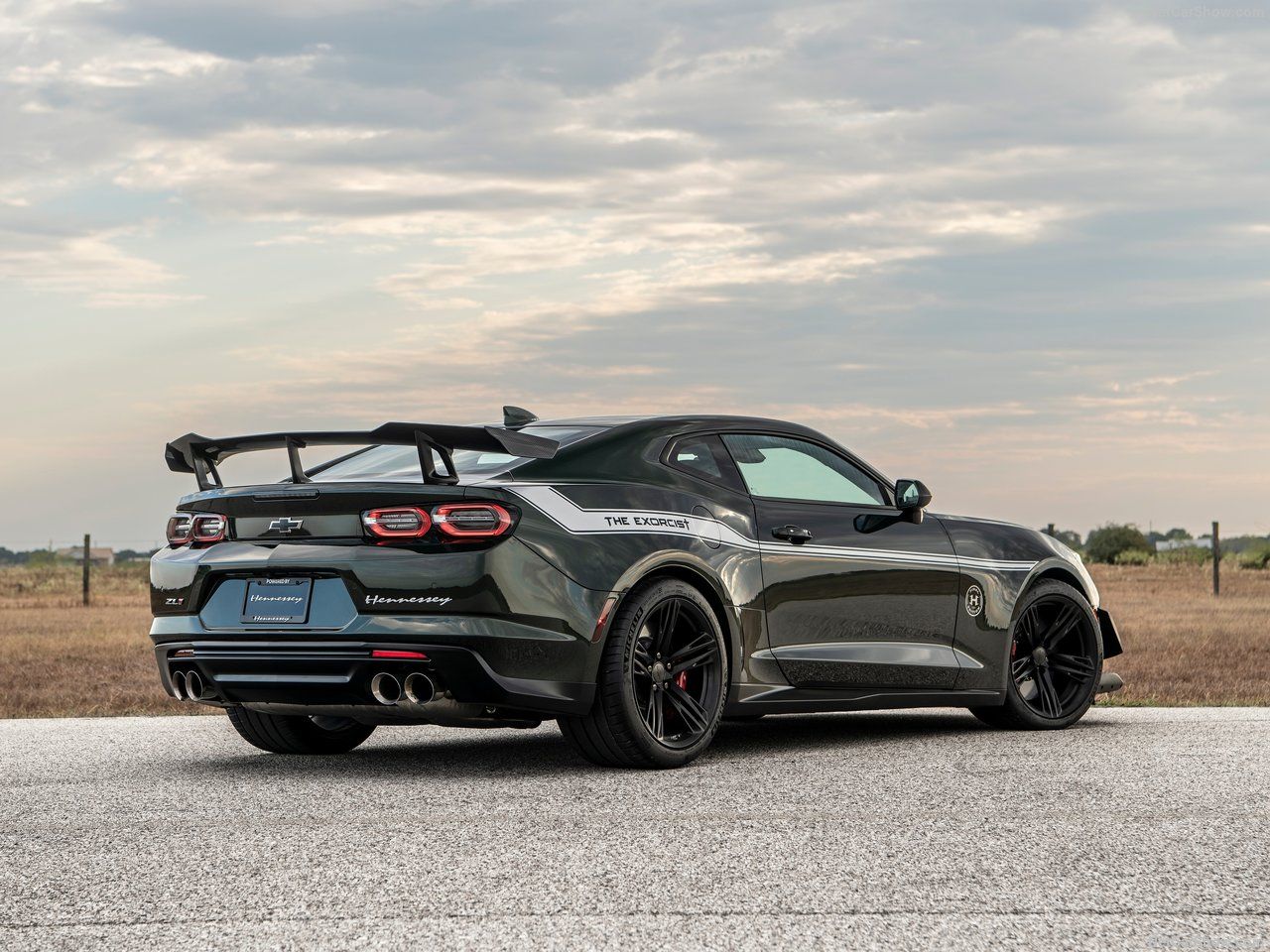 Each 'Final Edition' unit proudly flaunts its lineage. Engines are adorned with a 'Final Edition X of 57' emblem, honoring the 57 years since the Camaro's inception. This homage is mirrored on the exterior with exclusive Exorcist 'Final Edition' detailing.
As this illustrious chapter concludes, motoring aficionados will share tales of the Hennessey Exorcist Camaro ZL1 – a vehicle that didn't just roll off an assembly line, but was crafted with heart and soul.