A journey through its legacy.
---
The 1983 DeLorean DMC-12, an iconic symbol of automotive innovation, encapsulates a unique blend of design and performance. Originally delivered to the Consolidated Stores Corporation in Columbus, Ohio, this piece of automotive history has traveled from Missouri to Canada before making its way back to the US in 2023.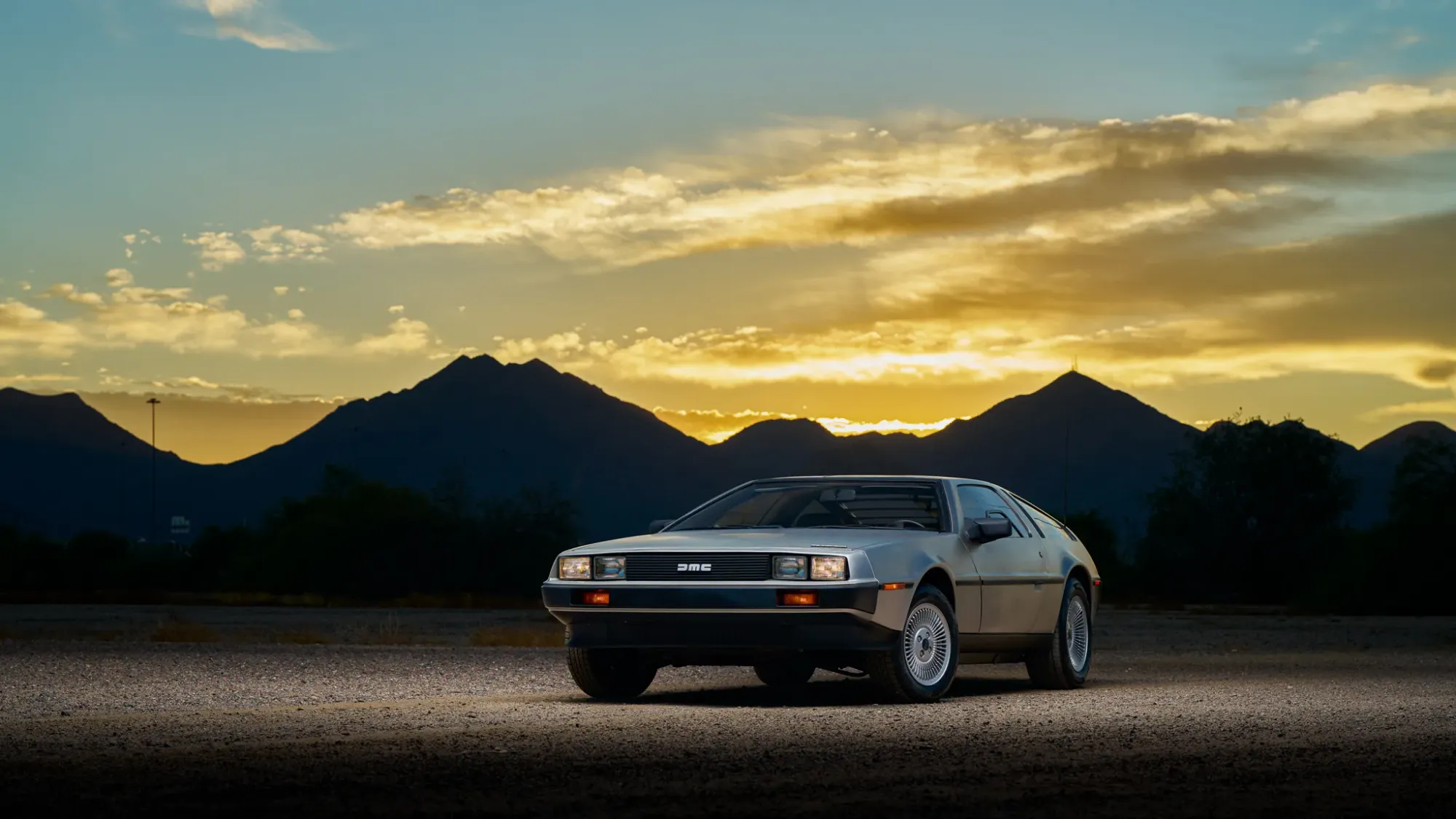 Designed by the legendary Giorgetto Giugiaro of Italdesign, the DMC-12 boasts unfinished stainless steel panels that gracefully overlay a fiberglass underbody. This is all mounted on a Lotus-inspired double-Y steel chassis. The vehicle's aesthetics are further complemented by gray urethane bumper caps, distinct gullwing doors, and a louvered engine cover, making it a sight to behold.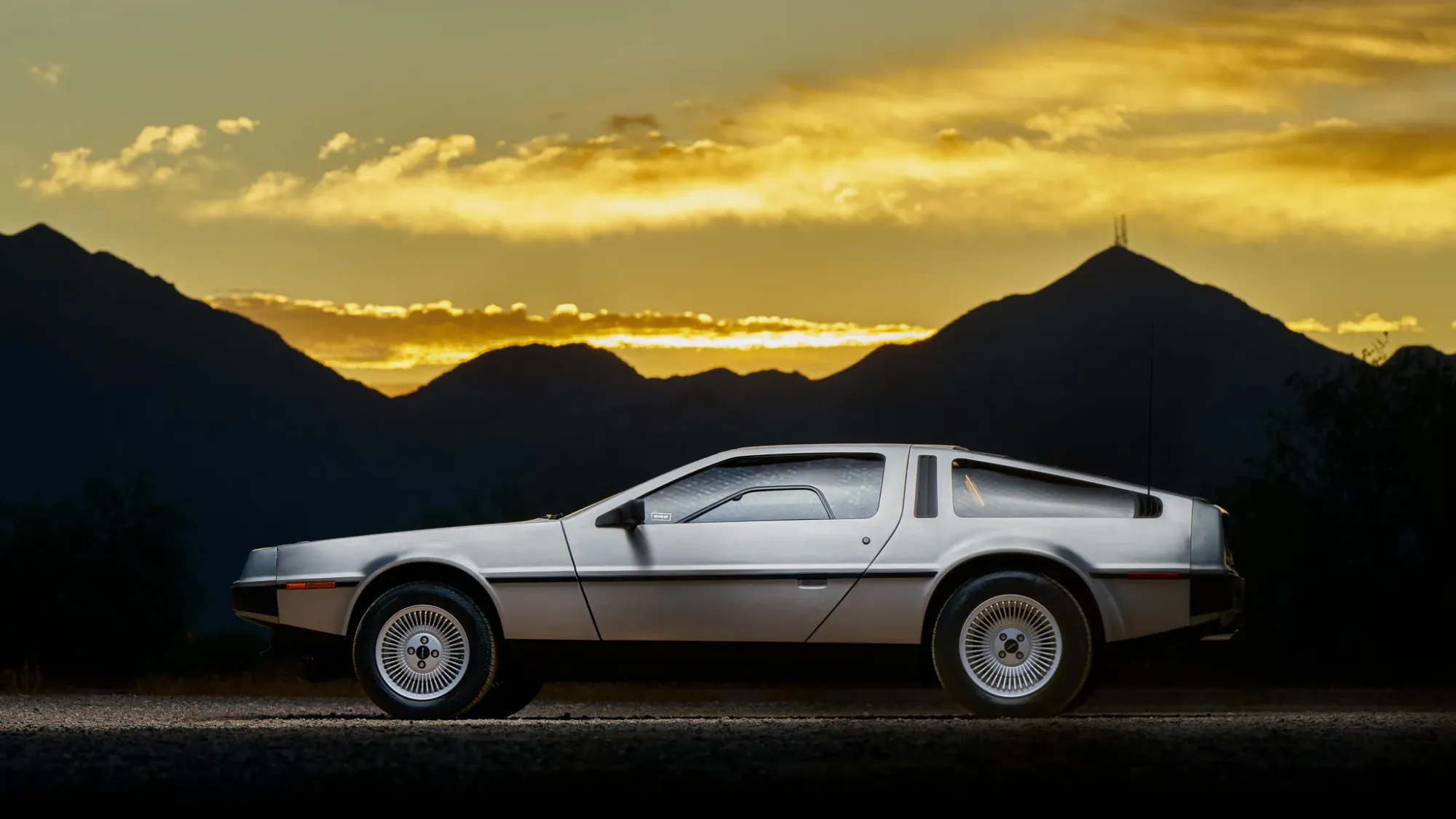 The DeLorean's charm isn't just skin deep. Beneath its hood lies a 2.85-liter Peugeot-Renault-Volvo V6 engine, packing a punch with a factory-rated 130 horsepower and 160 lb-ft of torque. Ensuring smooth transitions is a five-speed manual transaxle that drives power efficiently to the rear wheels.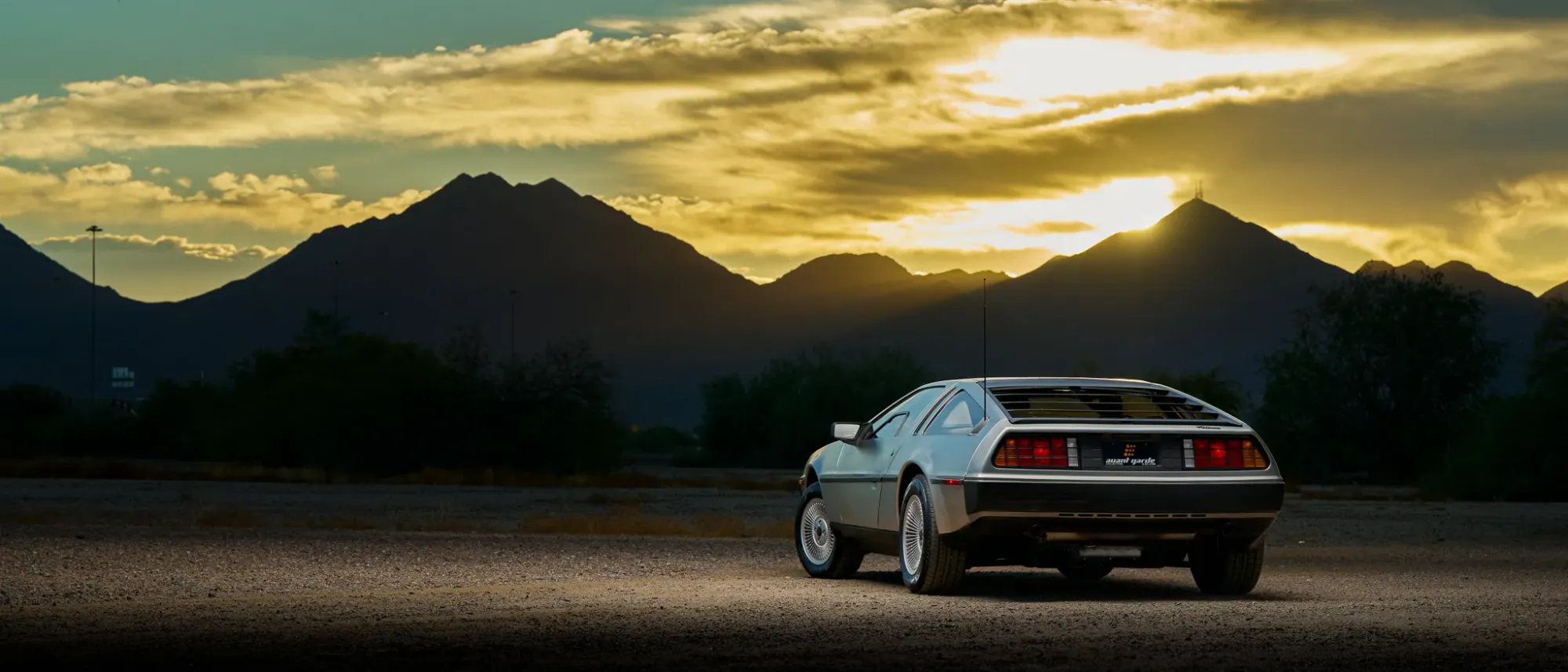 The vehicle's road presence is accentuated by its 14" and 15" turbine-style aluminum wheels, encased in General AltiMAX RT45 tires. With ventilated disc brakes at each corner, the car ensures precision stopping power. Over the years, meticulous attention to its upkeep has seen updates like the installation of a stainless-steel U-joint assembly for the steering system and the rebuilding of front brake calipers.
Inside, the DMC-12 offers a luxurious experience. Black leather-adorned high-back bucket seats greet the occupants, with amenities like a cassette stereo, air conditioning, and power-operated windows ensuring comfort. The leather-wrapped steering wheel, though showing signs of wear, oversees an 85-mph speedometer and a host of other gauges, providing the driver with vital vehicle data.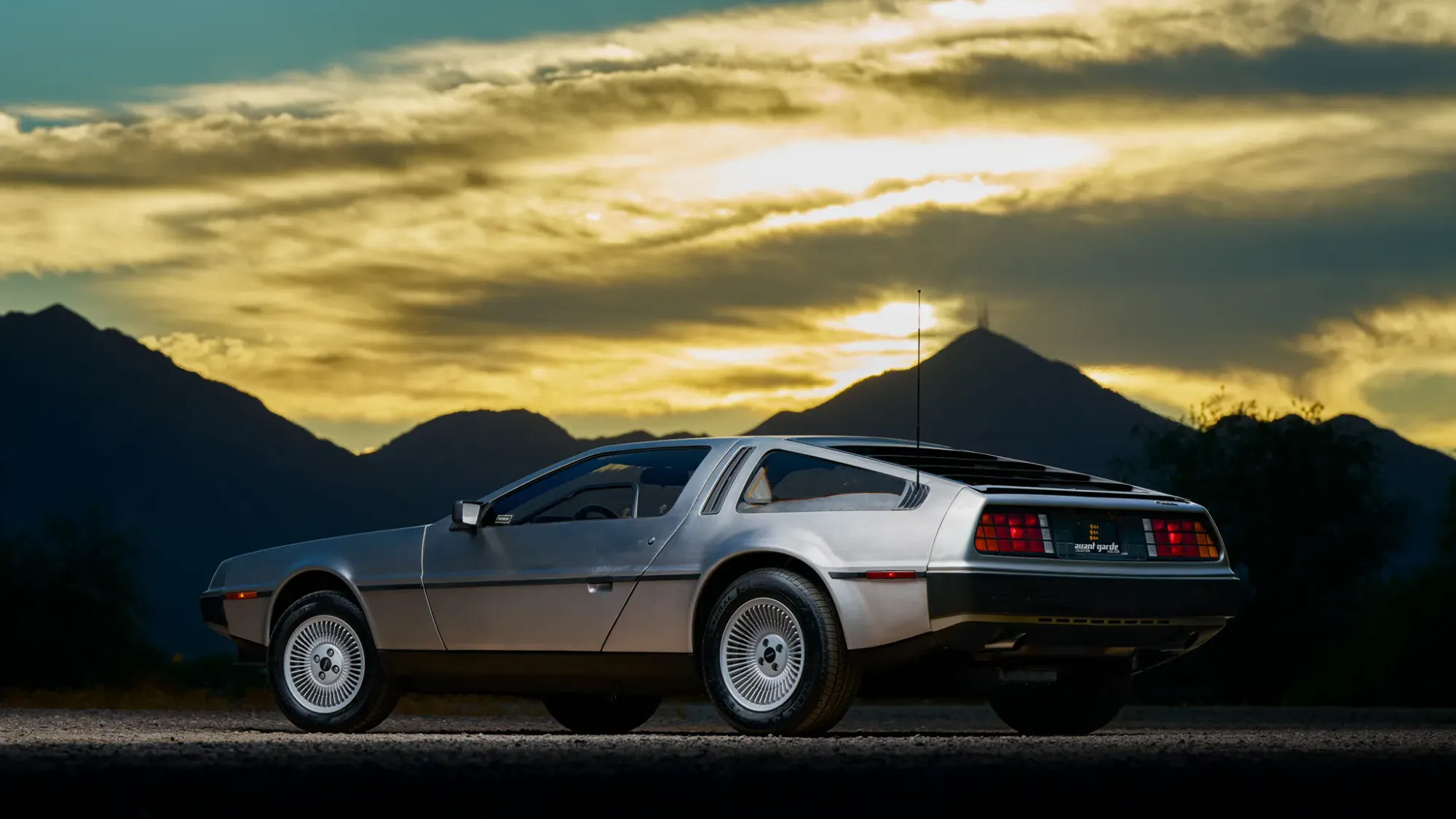 Over the years, this DeLorean has seen various upgrades and maintenance activities. From fitting replacement door weatherstripping in 2016 to recharging the air conditioning system in 2021, every effort has been made to preserve its iconic status. The 5k miles on its odometer reflect a journey of care, passion, and automotive admiration.
Today, under the care of its latest dealer in 2023 and boasting a clean Arizona title, this DMC-12 stands as a testament to a bygone era of automotive innovation and design prowess. Whether it's for an enthusiast or a collector, this DeLorean is more than just a car; it's a piece of history.
Avant-Garde is well-known as an award-winning, top seller (@911r ) on Bring a Trailer. We provide turnkey auction management for our clients. Avant-Garde presents cars in an unparalleled fashion, with a comprehensive history, descriptions, photos, and video for each vehicle. We want to put buyers in the virtual driver's seat so they can experience a vehicle as if they were present, giving them confidence in their purchase.