An exquisite fusion of tradition and modernity.
---
The 1991 Porsche 911 Carrera 2 stands as an emblematic piece in the Porsche lineage, beautifully merging the brand's rich heritage with modern upgrades. At its heart, this Carrera 2 boasts an air-cooled 3.6L M64 flat-six engine, producing a respectable 247 horsepower and 228 lb-ft of torque. Ensuring smooth and precise power transmission is a five-speed manual transaxle, a testament to its classic sports car lineage.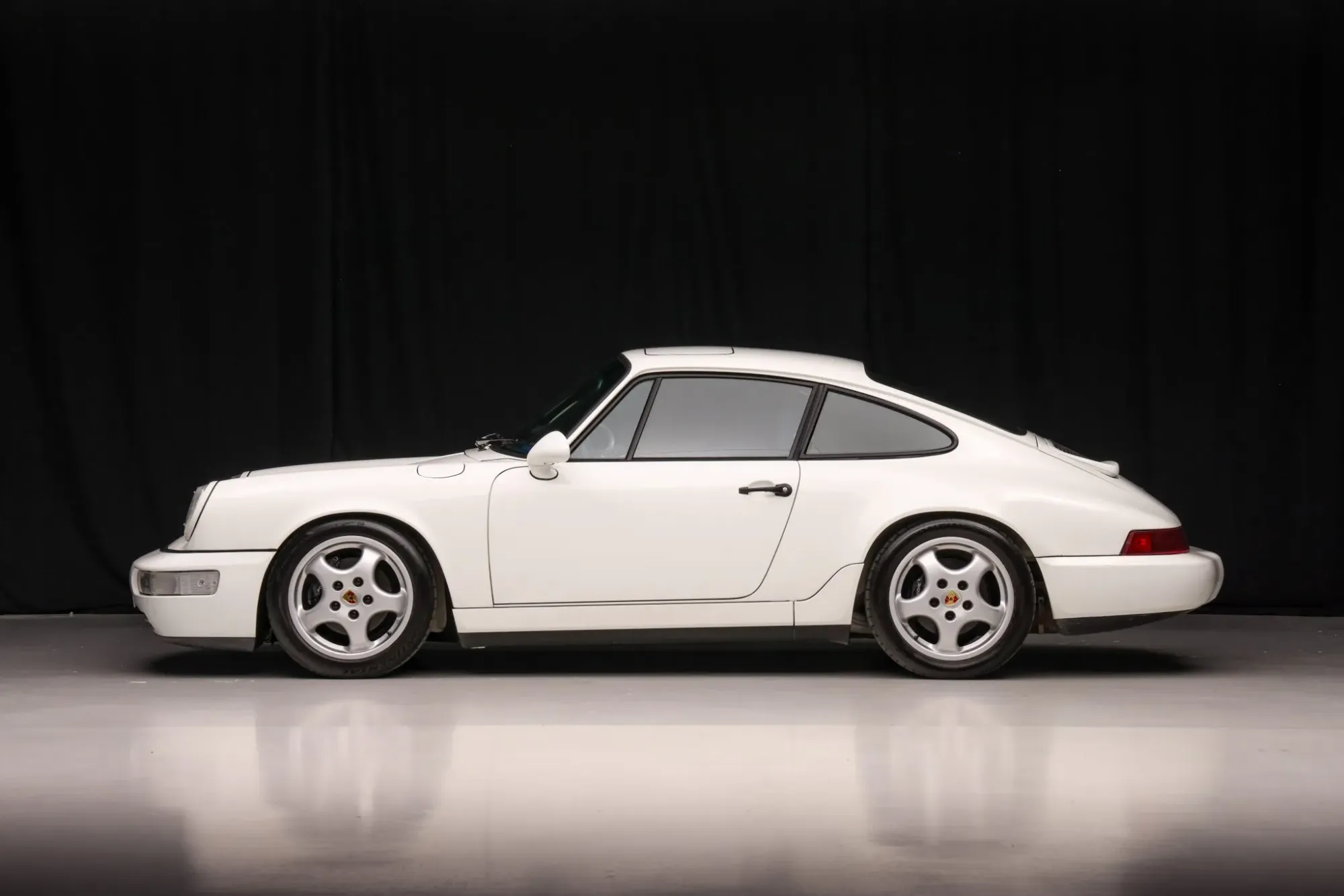 Sporting a pristine Grand Prix White finish, this car is not only a visual treat but a performer on the road. Its appearance is accentuated by features like the speed-activated rear spoiler and integrated fog lights, alluding to its sporty nature. Adding to its allure is a sunroof, perfectly blending the lines between luxury and sport. One of the doors, refurbished under previous ownership, exhibits the meticulous care this vehicle has enjoyed over its life.
Grounding this Porsche are 17″ Cup wheels, sheathed in Continental ExtremeContact Sport 02 tires that hail from 2022, promising enhanced grip and performance. The installation of a Bilstein PSS10 coilover suspension not only amplifies the ride quality but also ensures an immersive driving experience. For safety, the Carrera 2 is equipped with four-wheel ventilated disc brakes with ABS.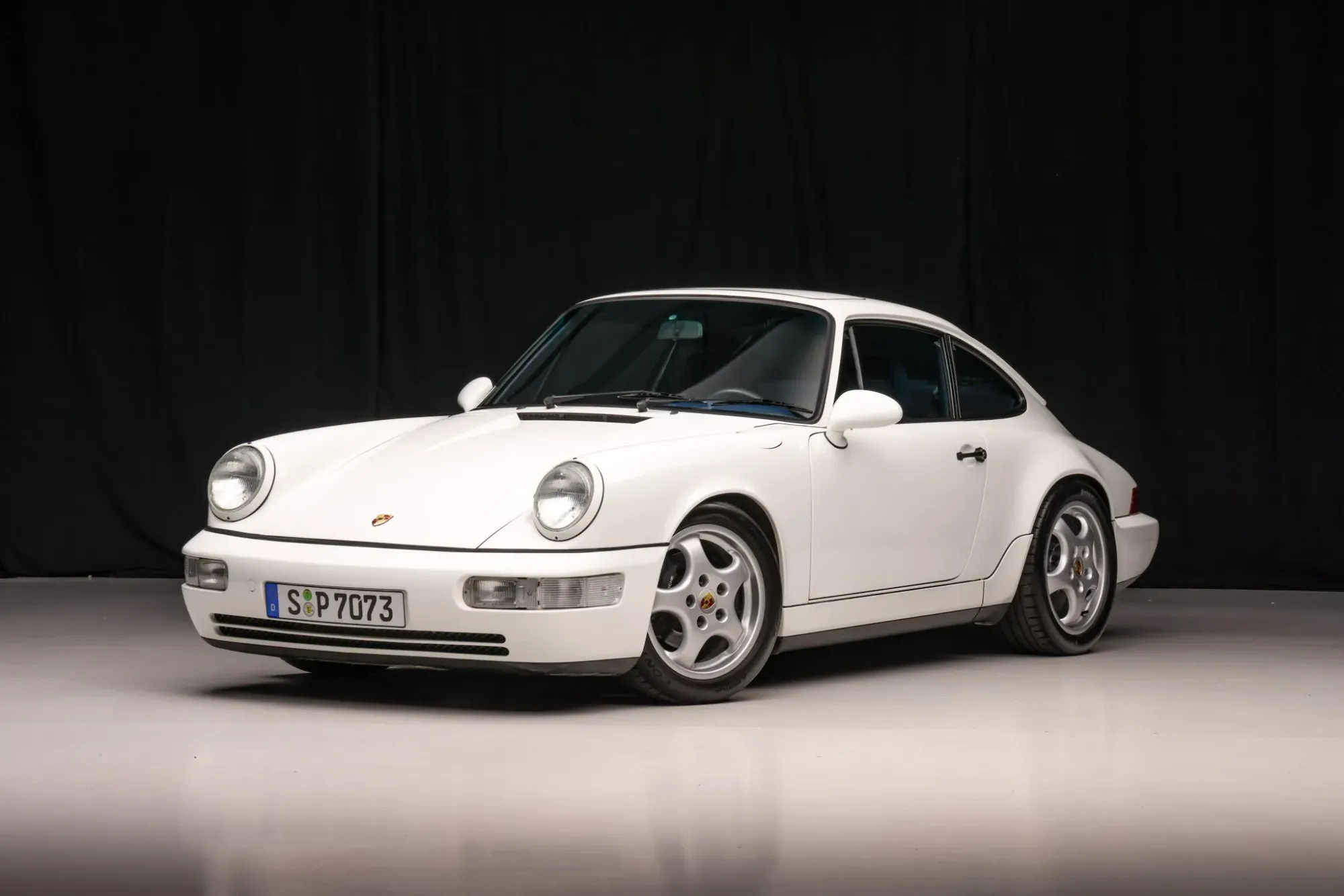 Internally, the cabin exhibits an atmosphere of elegance and function. Recaro bucket seats, draped in a captivating multi-tone blue cloth, take center stage, while a matching blue dash, center console, and door panels further embellish the interior aesthetics. A Cobalt Blue rear seat delete adds a touch of modernity, ensuring a focused driving environment. Modern touches include power windows, cruise control, and a concealed Bluetooth receiver, ensuring that the driver has contemporary amenities at their fingertips.
For the purists, the leather-wrapped three-spoke steering wheel offers a nostalgic touch, overseeing VDO instrumentation that includes the iconic central tachometer, a 180-mph speedometer, and an assortment of other crucial gauges.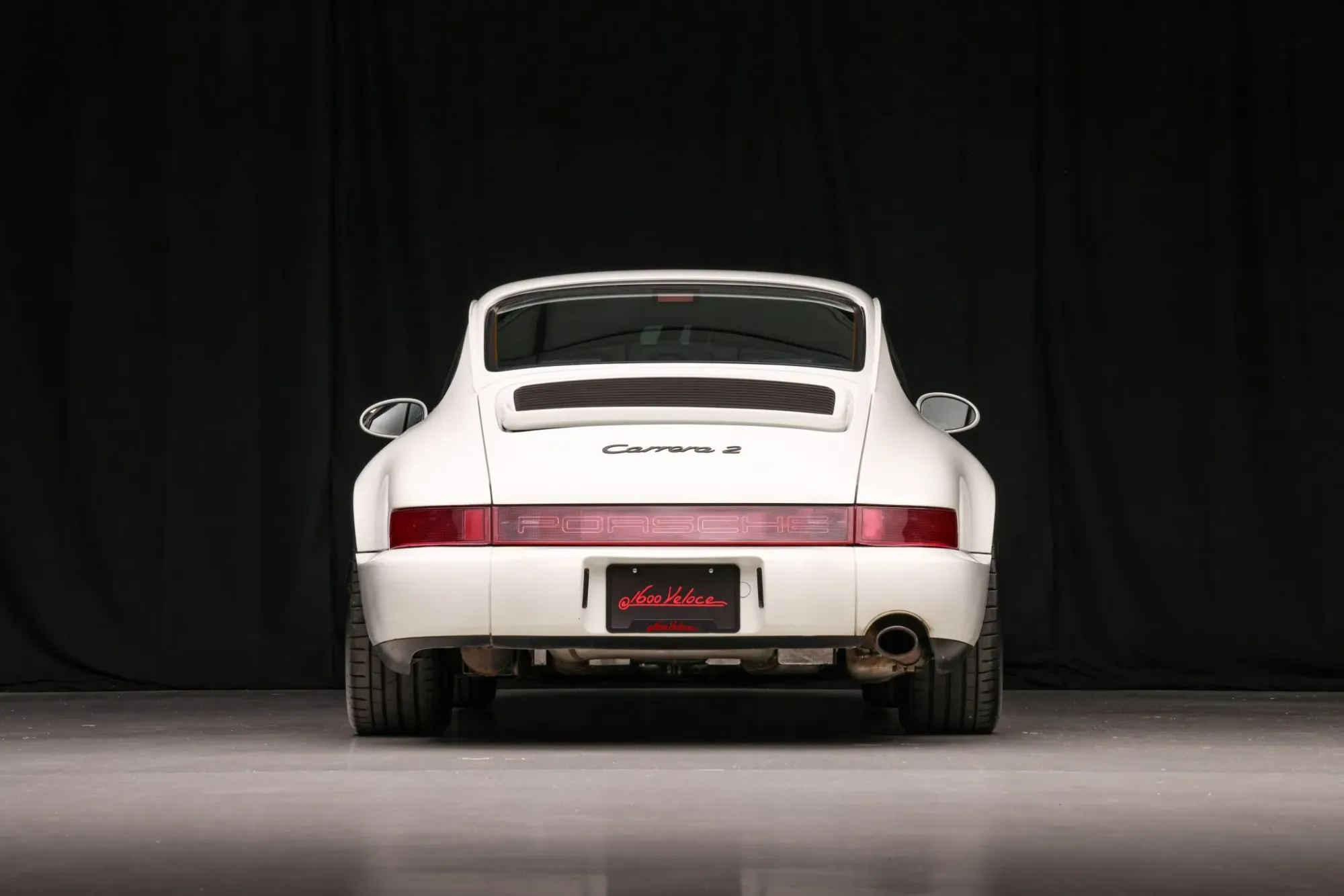 Further enhancing its uniqueness, this Carrera 2 has an exhaust system modified with a muffler bypass pipe, potentially amplifying its signature Porsche growl.
The car's journey from New Jersey, its brief stint in Ontario, Canada, and its return to the US in 2013 showcases its esteemed lineage. Currently stationed in New York, with 81k miles on its odometer, this 1991 Porsche 911 Carrera 2 serves as a blend of luxury, sportiness, and history, ready to thrill its next owner.
1600Veloce is a top-seller on Bring A Trailer with over 1,000 vehicles listed. Use their Premium Partnership to present your vehicle in the best way possible and avoid a long wait. Visit http://1600Veloce.com to learn more.