Elevate your Ford collection!
---
In the annals of automotive history, the Ford Torino has always held a distinctive spot. Heralded for its muscular presence, the 1970 model stands out as one of the finest embodiments of American muscle. Today, we delve into a particular specimen that has not only been meticulously maintained but has undergone an extensive metamorphosis, becoming a perfect blend of classic design and modern engineering.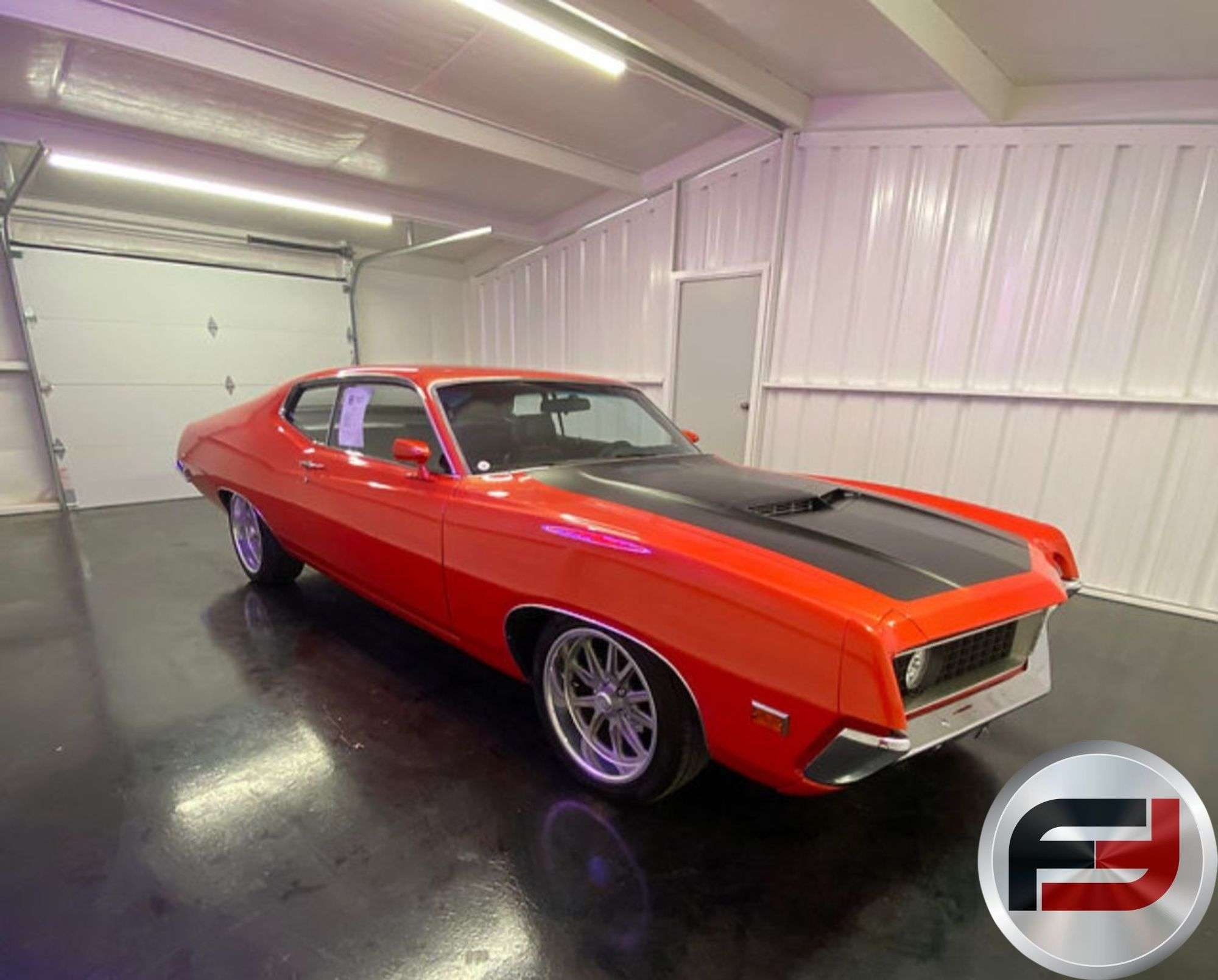 Powering this beast is a 351CI Cleveland V8 engine, known for its durability and performance. Paired with this is the C6 3-speed automatic transmission, ensuring smooth transitions between gears. But this Torino is not just about raw power; it's refined, with Edelbrook aluminum performance heads optimizing the engine's capabilities.
One of the distinctive upgrades in this vehicle is the B&M Quick Silver Shifter, designed for performance-minded drivers who crave a tactile driving experience. The Sanderson coated headers not only enhance performance but are also a nod to aesthetics and durability.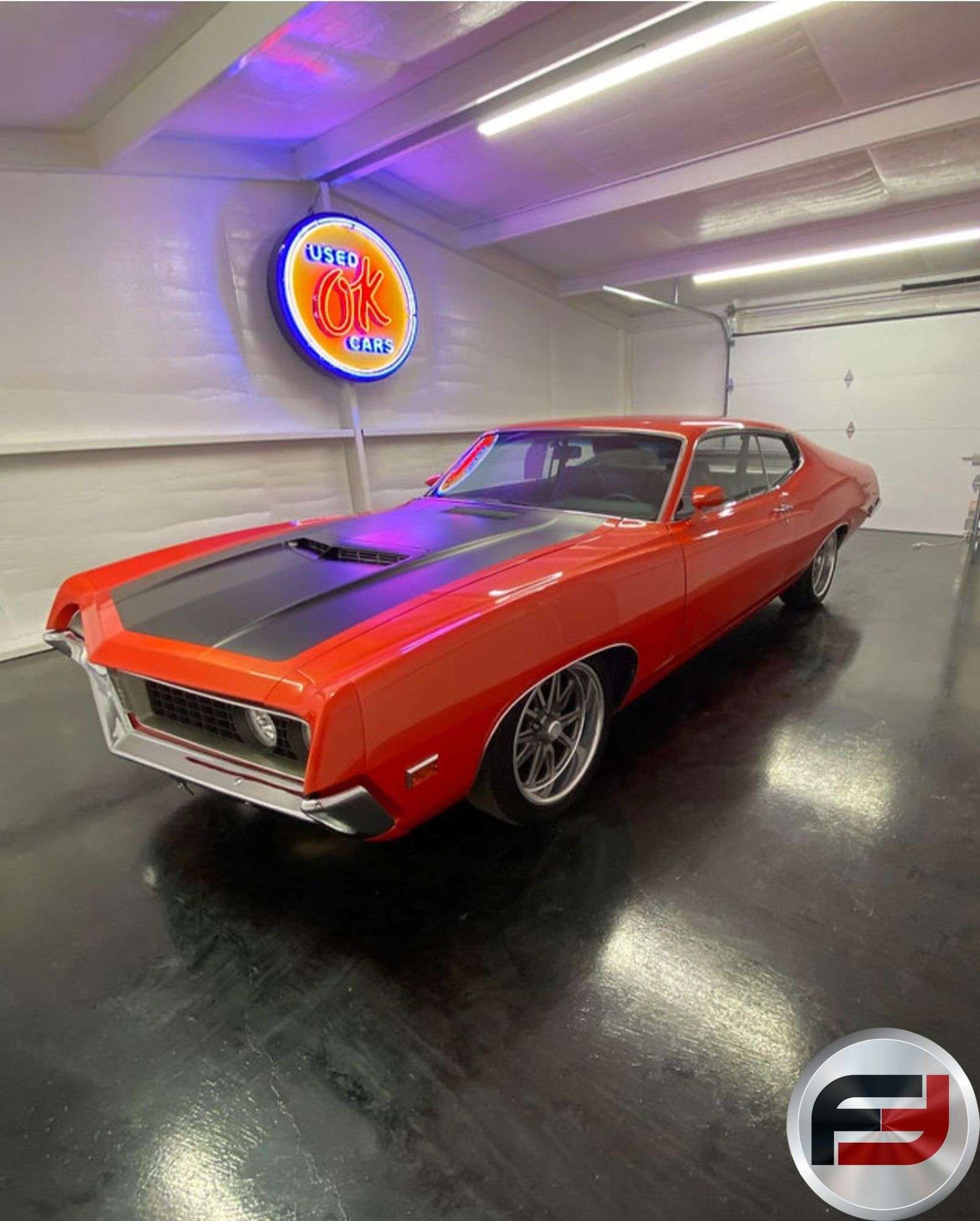 Ensuring reliable ignition is the Street Fire ignition system, while an aluminum radiator equipped with dual electric fans guarantees that the Torino remains cool, even when its performance heats up.
Safety and control are paramount in a vehicle with this much power. Thus, the inclusion of Wilwood disc brakes and a Wilwood master cylinder provides reliable stopping power. The front and rear VariShock coil overs, along with front control arms, ensure the car handles as good as it looks, making for a smooth ride.
Inside, the modern touches continue. A Pioneer stereo system guarantees that while the engine might roar, passengers can still enjoy crisp sound quality from their favorite tunes.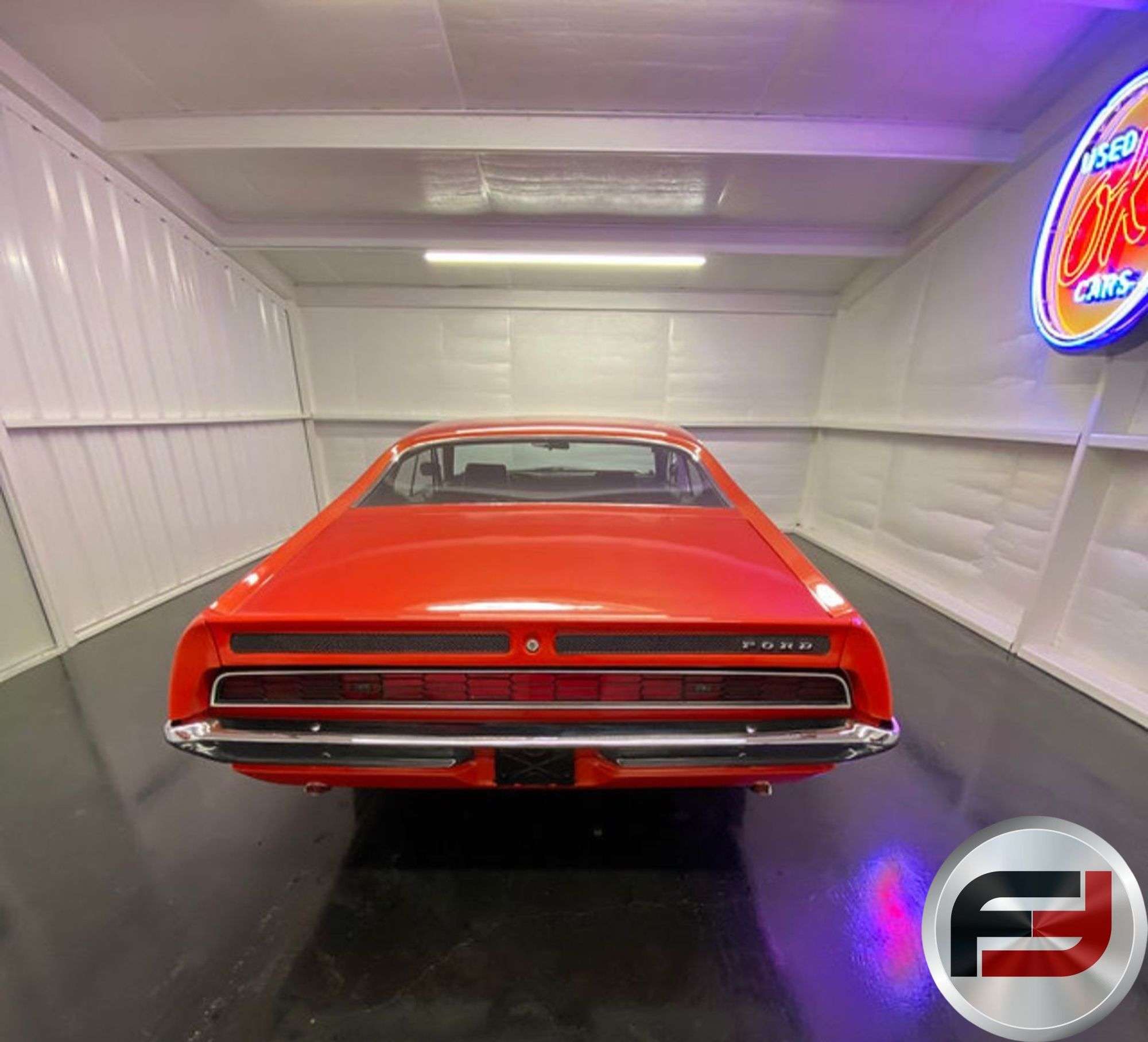 The pièce de résistance, however, is the frame-off restoration completed in 2021. This meticulous endeavor ensures that every aspect of this Torino, from its aesthetics to its performance, has been refined, renewed, and revitalized.
In summation, this 1970 Ford Torino is a masterclass in how classic automotive design can meet modern innovation. It's not just a car—it's a journey through time, marrying the best of the 70s with today's technology.
Freije & Freije's West Texas Classic Car Auction will take place in Odessa, Texas on November 4th at 9 a.m. CST. The sale will have close to 100 classic and collector cars available. Visit the website to register to bid. If you have a vehicle to consign, please email josh.s@freijeauctioneers.com