It's fully documented!
---
The Chevrolet Camaro has always been emblematic of power, style, and American automotive history. The 1982 Indy Pace Car version of the Camaro, in particular, encapsulates a unique moment in motoring history, marking its significance on the racetrack and on the open road.
This model has an intriguing backstory. Up until just a year ago, it had only one proud owner, preserving its authenticity and charm. The current custodian acquired this gem, ensuring its legacy remains intact for future generations of car enthusiasts.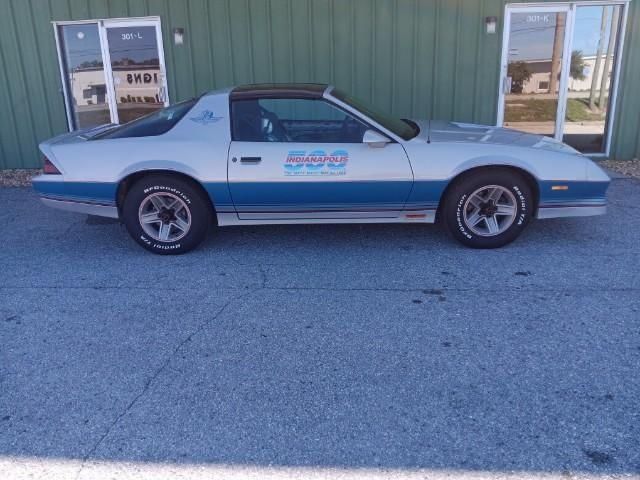 A highlight that attests to its authenticity is the complete set of original books and records that accompany the car. Remarkably, even the window sticker, often lost to time or carelessness, is still present. This is more than just a vehicle; it's a time capsule. The Camaro was initially ordered from a Florida dealer, fully loaded with every available option of that era, making it a bespoke masterpiece.
The car boasts several features that were groundbreaking at the time and remain desirable today. The T-Tops, a signature design element of the Camaros of yesteryears, are present, enhancing the car's sporty look. It also features the then-innovative Crossfire injection system, ensuring optimal performance.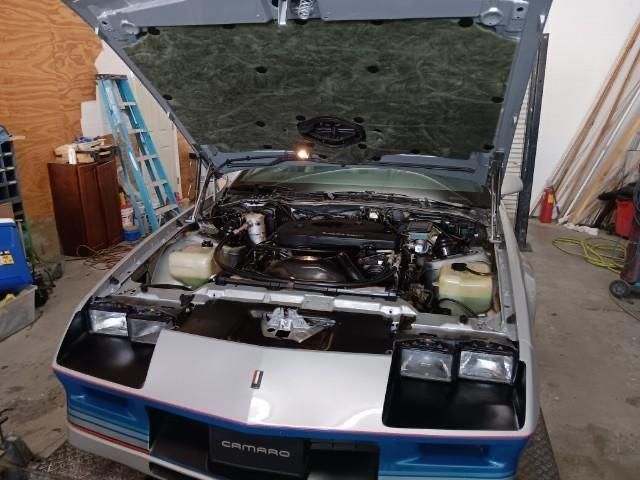 For those who value convenience and comfort, this Camaro doesn't disappoint. Power windows and door locks, a tilt wheel for adjustable driving comfort, and an AM/FM stereo system for cruising tunes are all part of the package. And while many vintage cars might challenge their drivers with iffy air conditioning, this Camaro's A/C still runs as cold as a winter's day, ensuring comfort on even the hottest summer afternoons.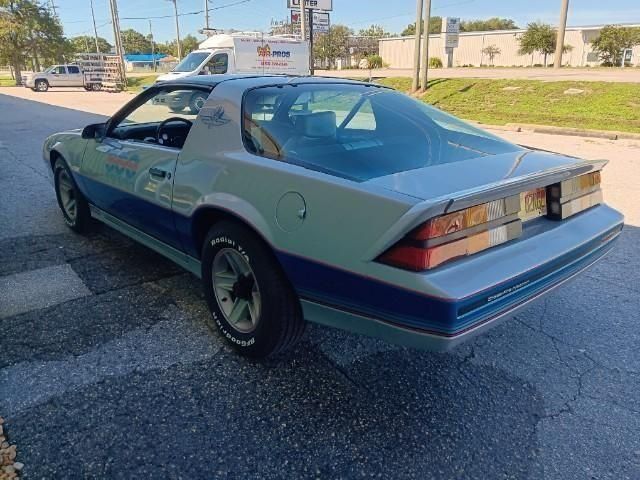 Lastly, ensuring both safety and style, it rides on four brand-new BF Goodrich Radial TA tires, renowned for their performance and aesthetics.
In conclusion, this 1982 Chevrolet Camaro Indy Pace Car isn't just a vehicle—it's a testament to an era, preserved beautifully for the next discerning collector or enthusiast. With its rich history, comprehensive records, and top-of-the-line features, it's a perfect blend of the past's allure and the present's functionality.
The Carlisle Auctions team, based in Carlisle, Pennsylvania, has successfully executed three amazing classic and collector car auctions in 2023. To date, more than 1,200 cars have been offered, with over $14 million in total sales. With one to go, the Carlisle Auctions team invites car lovers from around the southeast and all across Florida to join them in Lakeland, Florida in November. The Lakeland Fall Collector Car Auction ushers in 300+ lotsspanning all eras of automotive production for the two-day event, November 10-11 at the SUN 'n FUN Expo Campus and it's super easy to not only see the action but to be part of it too.
Each day starting at 10:30 AM, one piece of automotive history after another parades across the auction block and just like the "as seen on TV auction events," the energy in the room is palpable. There's a certain buzz that befalls the gallery when a crew of world champion auctioneers fires up their unmistakable cadence, combined with a floor of "ring men" working the crowd to help draw top dollar for what can only best be described as rolling pieces of art. From antiques to muscle cars, cool custom vans to trucks, and pretty much everything in between the Lakeland Fall Collector Car Auction has it all.
Speaking of trucks, Carlisle Auctions is proud to announce the return of its popular all-Truck Hour (ATH) on Friday, November 10. Beginning at approximately 12:30 PM on the 10th, nothing but some of the finest trucks central Florida has ever seen will cross the block for one full hour. This is a new time slot, but offers the same great level of excitement. As part of the ATH, not only do trucks sell at top-dollar, but so will Jeeps, and SUVs too. A convertible or some Detroit muscle may look great on Florida's highways, but nothing tackles a trail or country road like a truck, and the ATH is THE time to find a great deal on an amazing investment.