The blockbuster hit movie created many new enthusiasts, and you can add some of the inspiring cars to your stable.
---
It's always great to see a solid movie about people who are obsessed with cars. With Ford v Ferrari we got even more, thanks to exceptional cinematography, a gripping story, and believable acting. Now, you can own one of the cars that played a part in their movie. Which would you choose?
1956 Chevy Corvette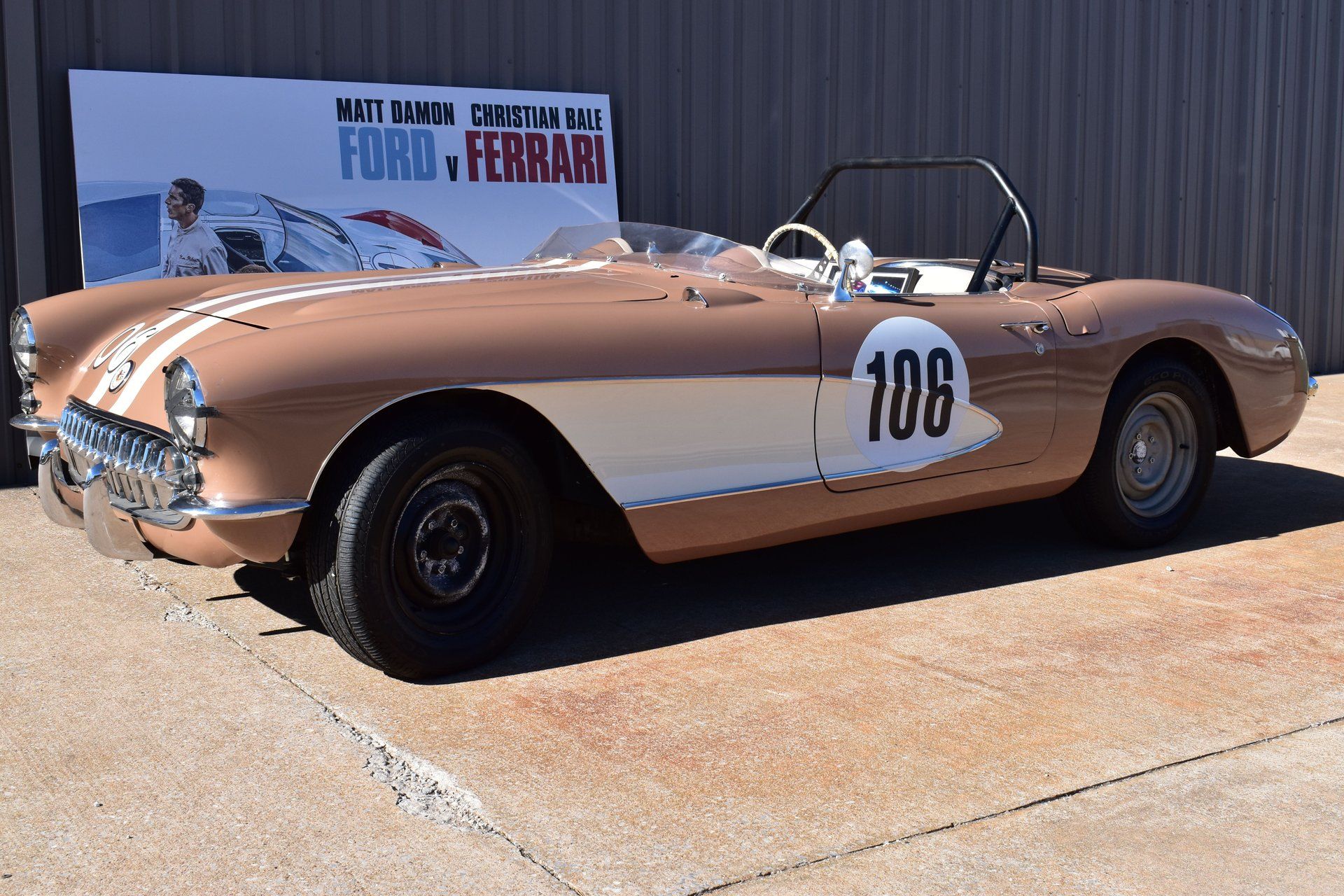 Used in the major Willow Springs race scene in Ford v. Ferrari movie, this was the car used to chase Ken Miles while he drove the Shelby Cobra race car. It is a custom roadster body with short windshield and is powered by a 350 cubic inch crate engine, which is backed by a 4-speed manual transmission. It comes with a Certificate of Authenticity from the movie and copy of the title in the movie's name. See it here.
1964 Chevy Corvette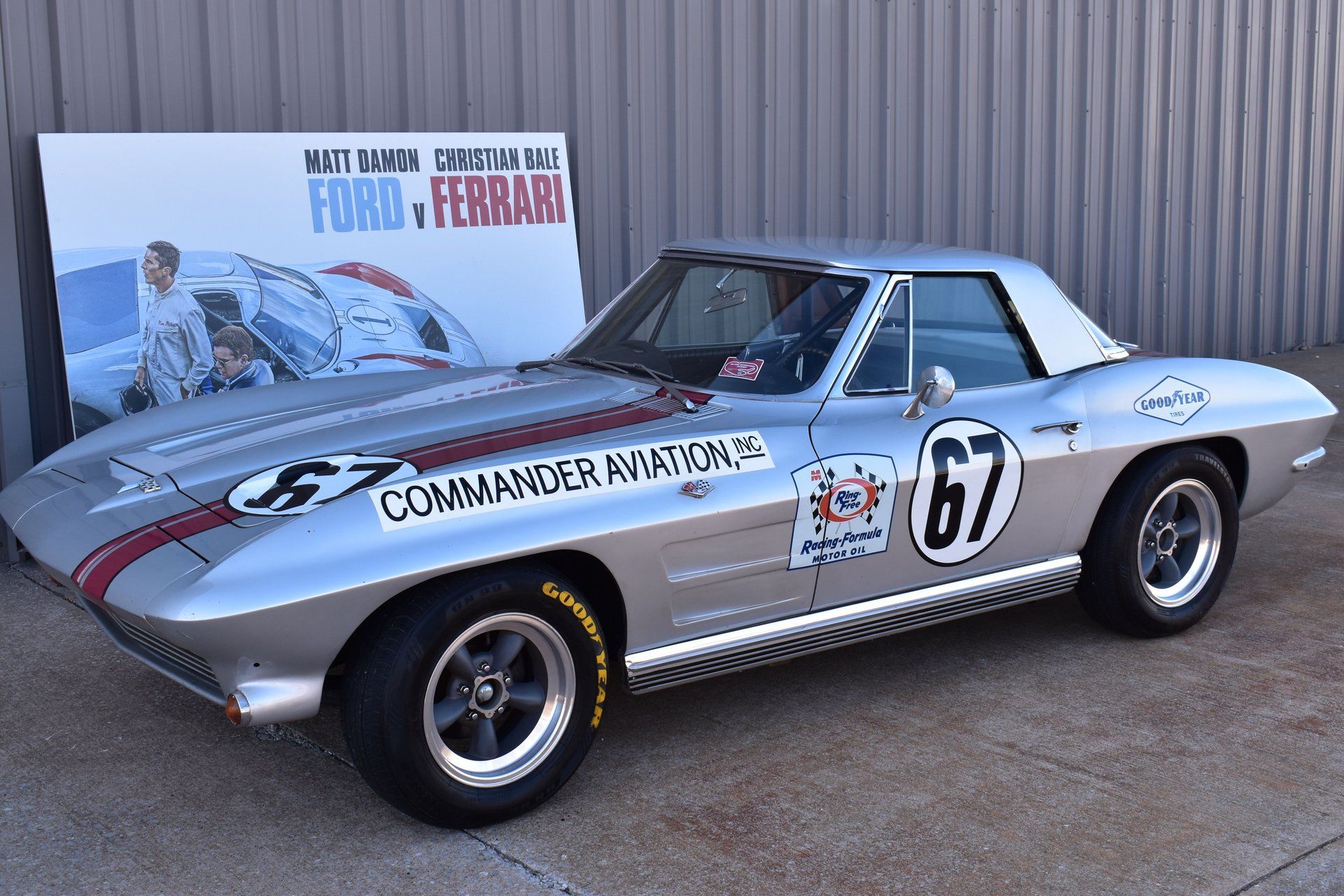 This was used in 2 of the major race scenes in Ford vs. Ferrari: Willow Springs race scene and the 24 hours at Daytona race scene. It has the current decals and wheels are from the Daytona race. Also, it comes with signed movie poster & certificate of authenticity. The dash is signed by the car's builder and the Stunt driver from the movie. See it here.
1967 Ford GT30 Tribute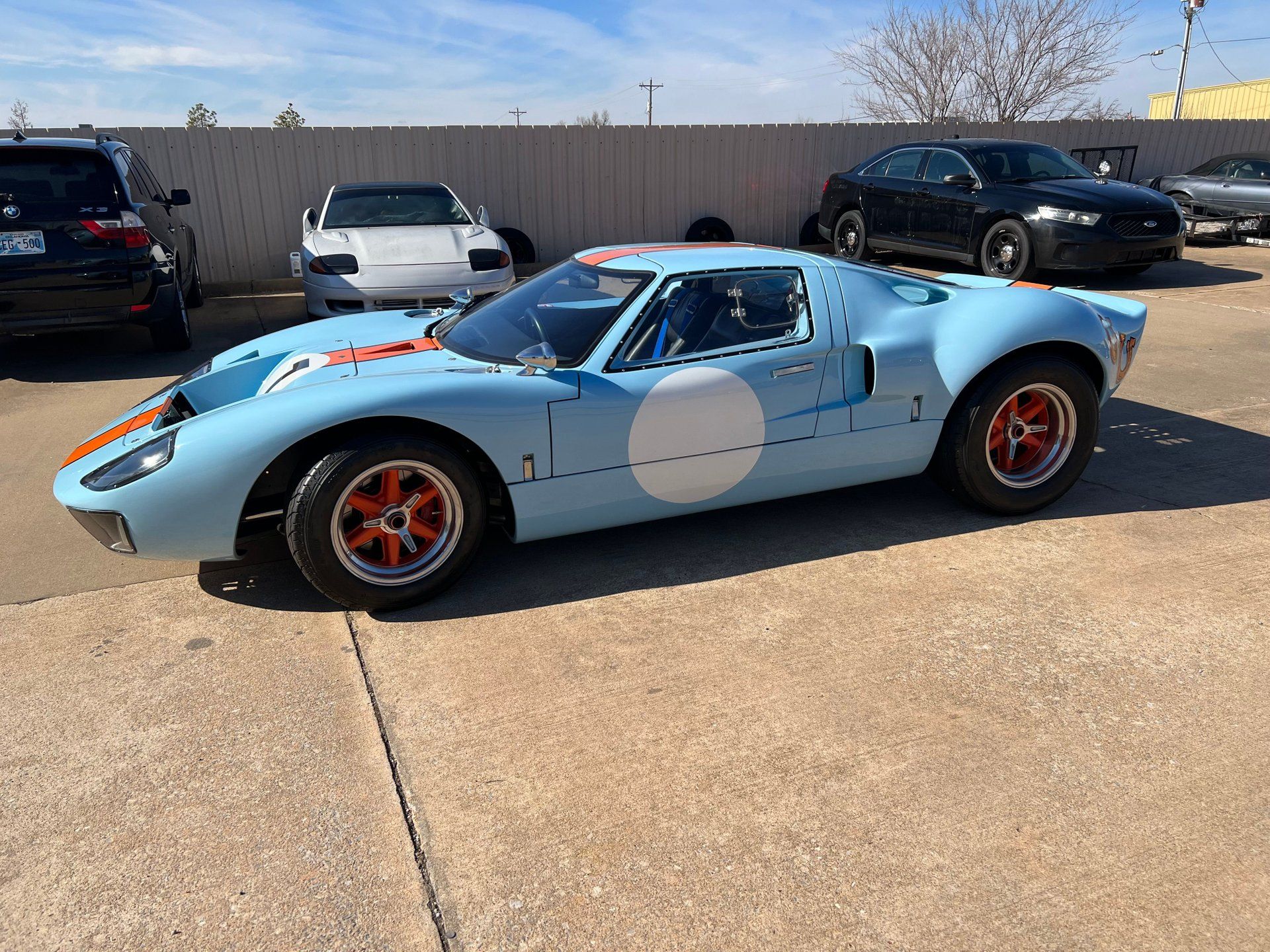 This is the only Ford GT40 with an actual Ford engine in the movie. It is powered by a 427ci Ford small block engine (436 RWHP/ 474 RWTRQ), which is backed by a 5-speed manual transmission with 3-disc race clutch. The car's main scene was with Ken Miles working under the Bonnet on the Ford fuel-injected motor in the hanger. See it here.

Maple Brothers Auctions is set to host its second annual Oklahoma City auction Feb. 17 and 18 in the Oklahoma City Convention Center. The auction will offer a collection of high quality, sports, American muscle, hot rods, pickups and custom vehicles suitable to satisfy any collector's desires with both reserve and non-reserve vehicles. Bidding is available in person and online via Proxibid. Consignments are currently being accepted. Take advantage of low entry and sell fees! Visit https://www.maplebrothersauction.com for more information.