The 1967-1972 Chevy/GMC pickup is one of the most beloved trucks of all time. Looking at this example, it's easy to see why.
---
This 1969 GMC Sierra Grande is minty fresh in more ways than one. It's got an excellent green on green two tone paint job that presents very well in the photos.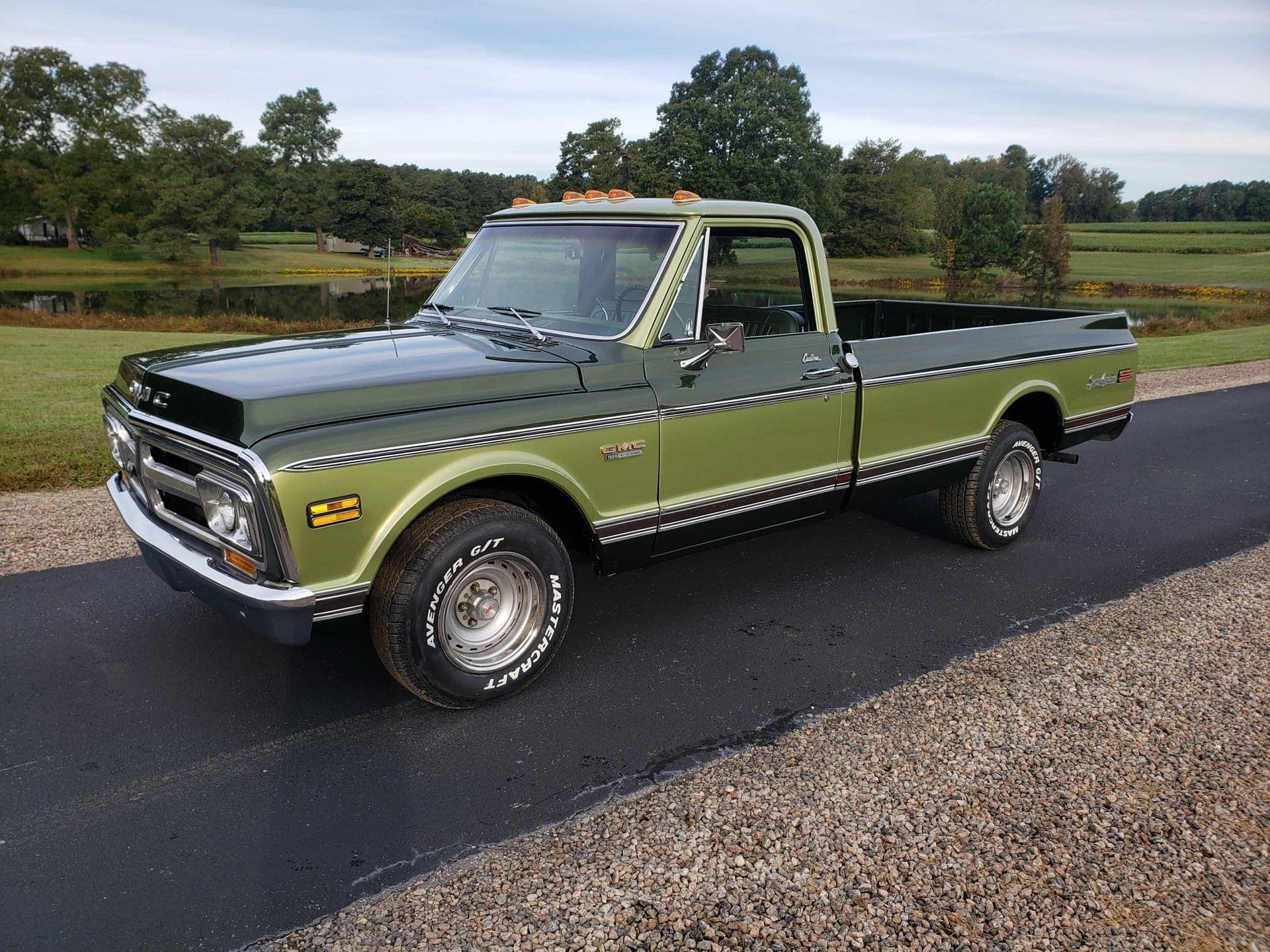 There's a lot more going for this truck than just paint, though. This isn't your average stripped-down Chevy farm truck. Being a more upmarket GMC, it has a little more going for it in terms of options and equipment.
That's not to say that we don't love stripped-down Chevy farm trucks, too. We're quite smitten with this Sierra Grande, though.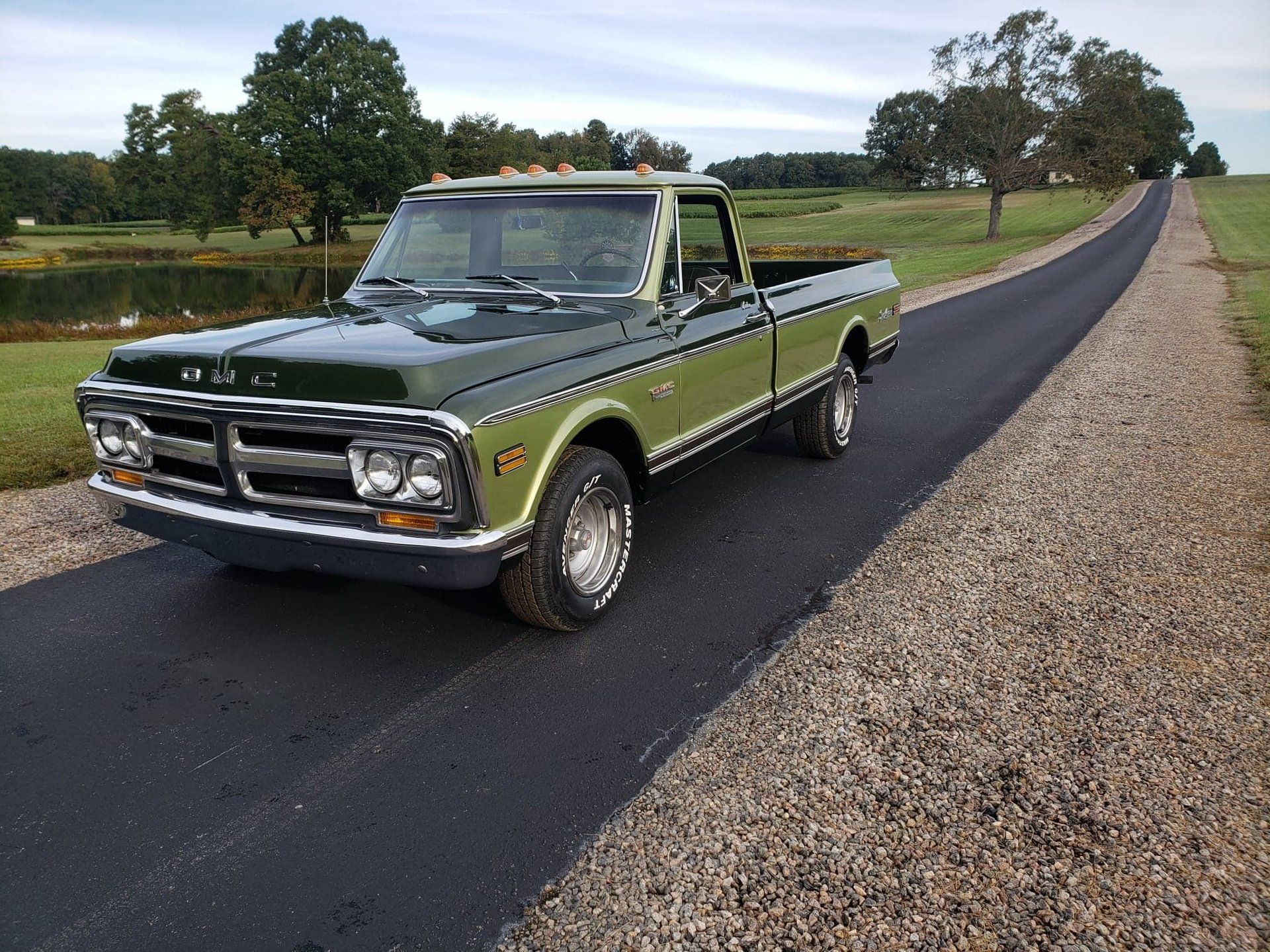 Compared to the single-headlight Chevrolets, the GMCs of this era featured quad headlamps. For some reason, quad headlights have always looked classier to us. On these 1967-1972 trucks, it's a simple way to tell the Chevy and GMC models apart.
Speaking of lights, we're also a fan of the roof lights, too. They lend the look of a high-end work truck to this longbed. In addition, there are quite a few options that would make the cab a nice place to spend time.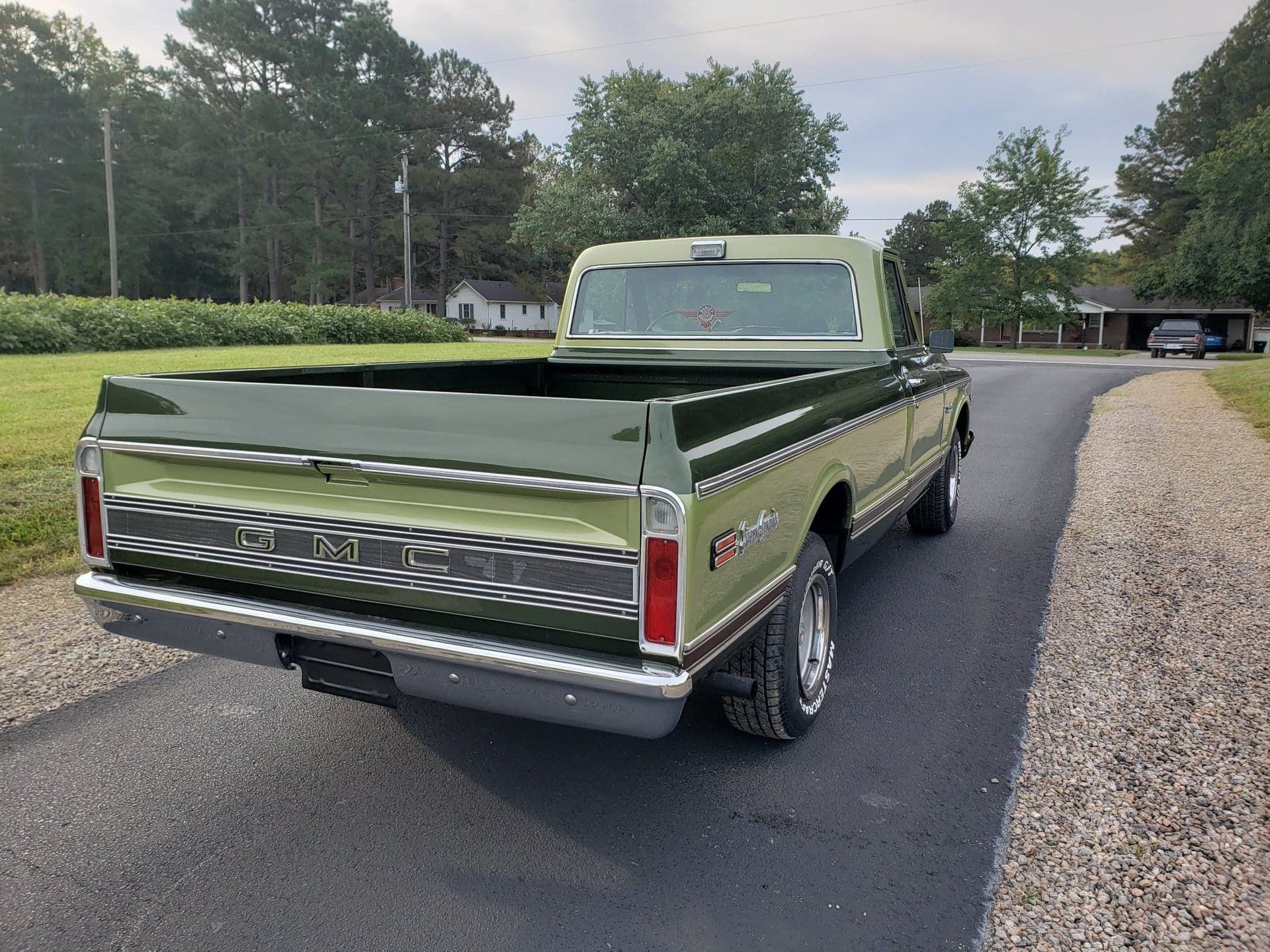 This classic pickup has factory air conditioning, power steering, power brakes, and an automatic transmission. That sounds to us like it would make for a perfect summer cruiser. The previous owner sweetened the pot with headers and a dual exhaust, as well as rally wheels wrapped with fresh white letter tires.