A classic Vette sweepstakes for Corvette enthusiasts.
---
When it comes to cool cars, there are some that stand out from the crowd. The restomod 1965 Corvette Sting Ray convertible featured in our new Classic Corvette giveaway falls into the "totally cool" category. This drop-dead-gorgeous midyear 'Vette has undergone a jaw-dropping $100,000+ restoration, making it a dream car that could soon be yours.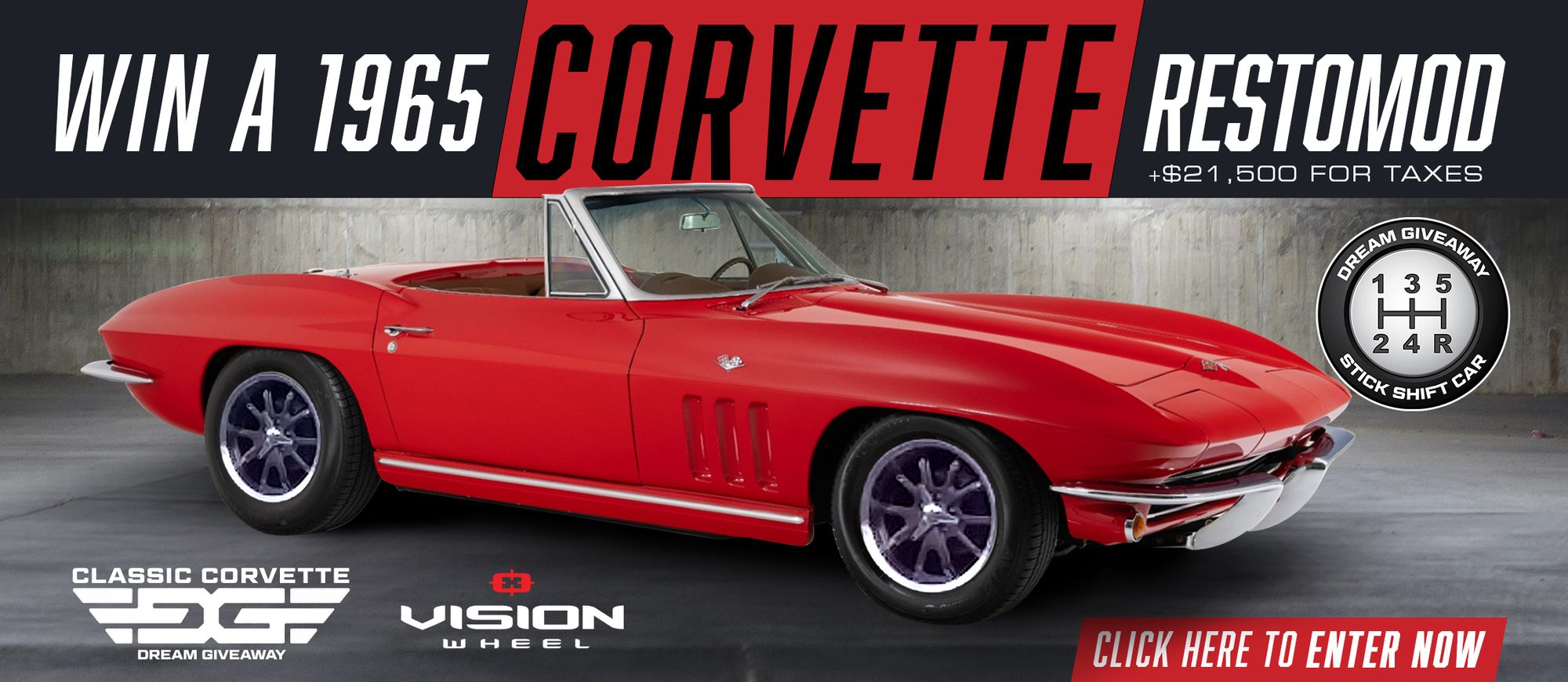 Imagine cruising in this stunning C2 Corvette Sting Ray convertible, powered by a mighty 495-horsepower Chevrolet Performance 376ci fuel-injected V-8 engine. Shifting gears becomes effortless with the Silversports Transmission five-speed manual gearbox, while the Vintage Air keeps you comfortable during those exhilarating drives. The hand-stitched leather interior adds a touch of luxury, and with two tops included, you can adapt to any weather condition. This Corvette Sting Ray is all about providing fun with no limitations.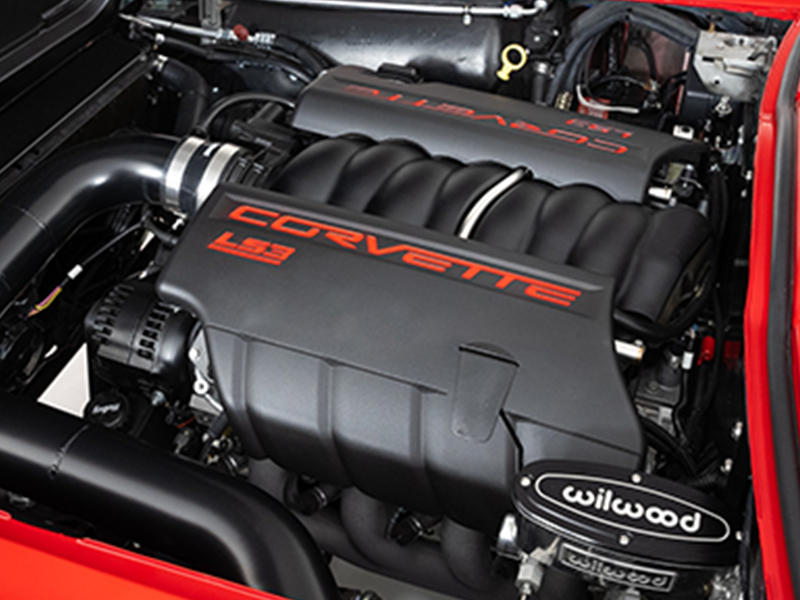 Restored earlier this year, this Corvette Sting Ray is in immaculate showroom condition, as you would expect from our grand-prize giveaways. Every detail has been carefully attended to, ensuring that this classic beauty not only looks fantastic but performs flawlessly.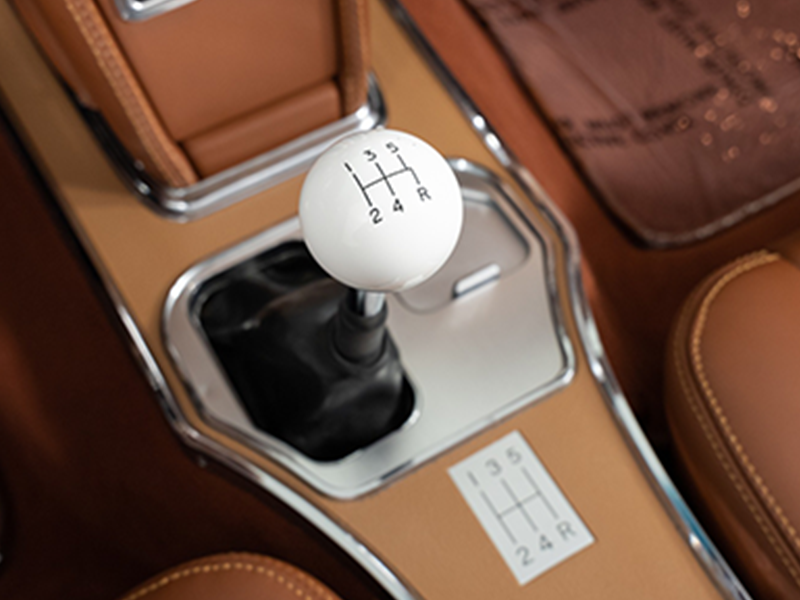 Restomod Corvettes offer the best of both worlds: the classic beauty of a vintage Corvette with the modern power and performance that today's technology affords. These modified classics retain their iconic designs but are upgraded with modern components and features. In the case of this 1965 Corvette Sting Ray, it combines the timeless appeal of the original model with enhanced engine, transmission, air conditioning, suspension, brakes, interior, and electronics. It's the perfect blend of nostalgia and contemporary driving pleasure.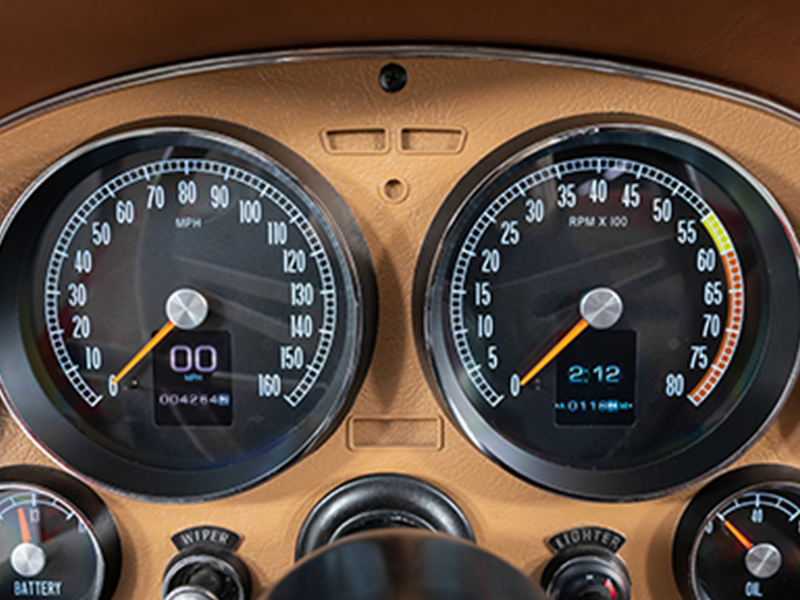 If you've been dreaming of owning a muscle car that turns heads and delivers an unforgettable driving experience, this restomod 1965 Corvette Sting Ray could be your ticket to automotive bliss. Entering the Classic Corvette giveaway gives you the chance to make this stunning convertible your own. And the best part? We'll even cover the $21,500 prize taxes if you're the lucky winner. It's an opportunity to make your dream a reality while supporting worthy causes.
By participating in this Classic Corvette giveaway, you're not only entering for a chance to win an incredible car but also supporting veterans and children's charities. Your entry helps make a positive impact in the lives of those in need, making this giveaway even more meaningful.
The restomod 1965 Corvette Sting Ray convertible featured in our Classic Corvette giveaway offers a unique opportunity to own a classic beauty with modern power and performance. With its stunning design, upgraded components, and immaculate condition, this Corvette Sting Ray is a showstopper. Enter now for a chance to make this dream car a reality and support worthwhile charities. Your name on the title of this extraordinary restomod Corvette convertible could be just a few clicks away.