It may be little, but this Japanese off-roader is a mighty trail rig.
---
Those who don't know it might laugh at seeing something like this modified 1988 Suzuki Samurai. After all, it's so small it looks like some sort of a toy with oversized tires. Those same people should realize the old Jeeps were also small and yet are formidable off-roaders, which is exactly what we get with this Suzuki.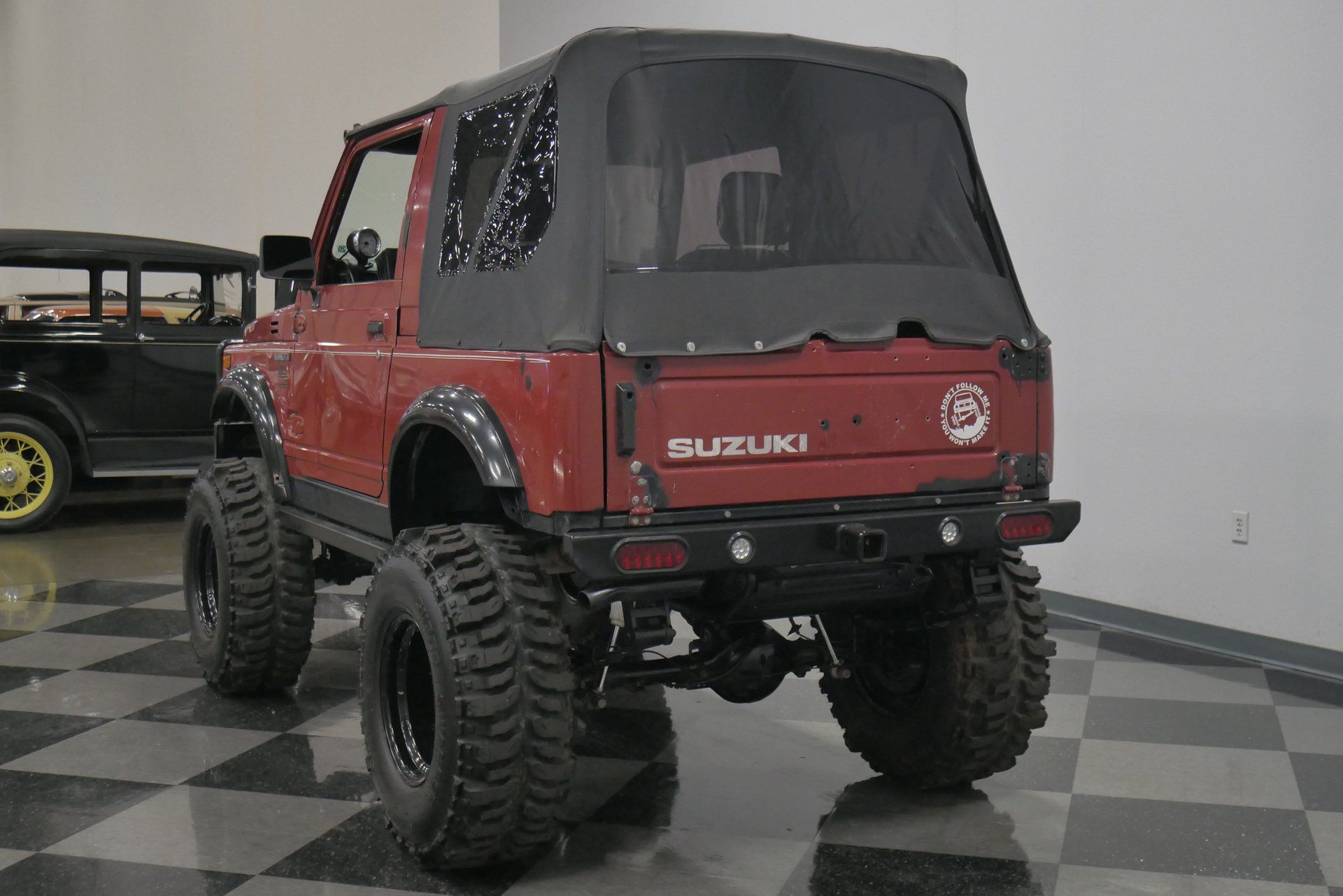 Whoever modified this rig obviously has experience hitting some serious trails, because this thing is wearing quite the array of equipment. Mounted right up front on that aftermarket steel front bumper with a beefy grille guard is a Smittybilt 9500 winch. That will come in handy for recoveries, especially when a Jeep owner has to humble himself enough to ask for help.
Visibility on the trail is heightened with the LED lightbar mounted over the steering wheel. There are two A-pillar-mounted LED light pods to help further. Amber lights embedded in the front bumper are another huge plus.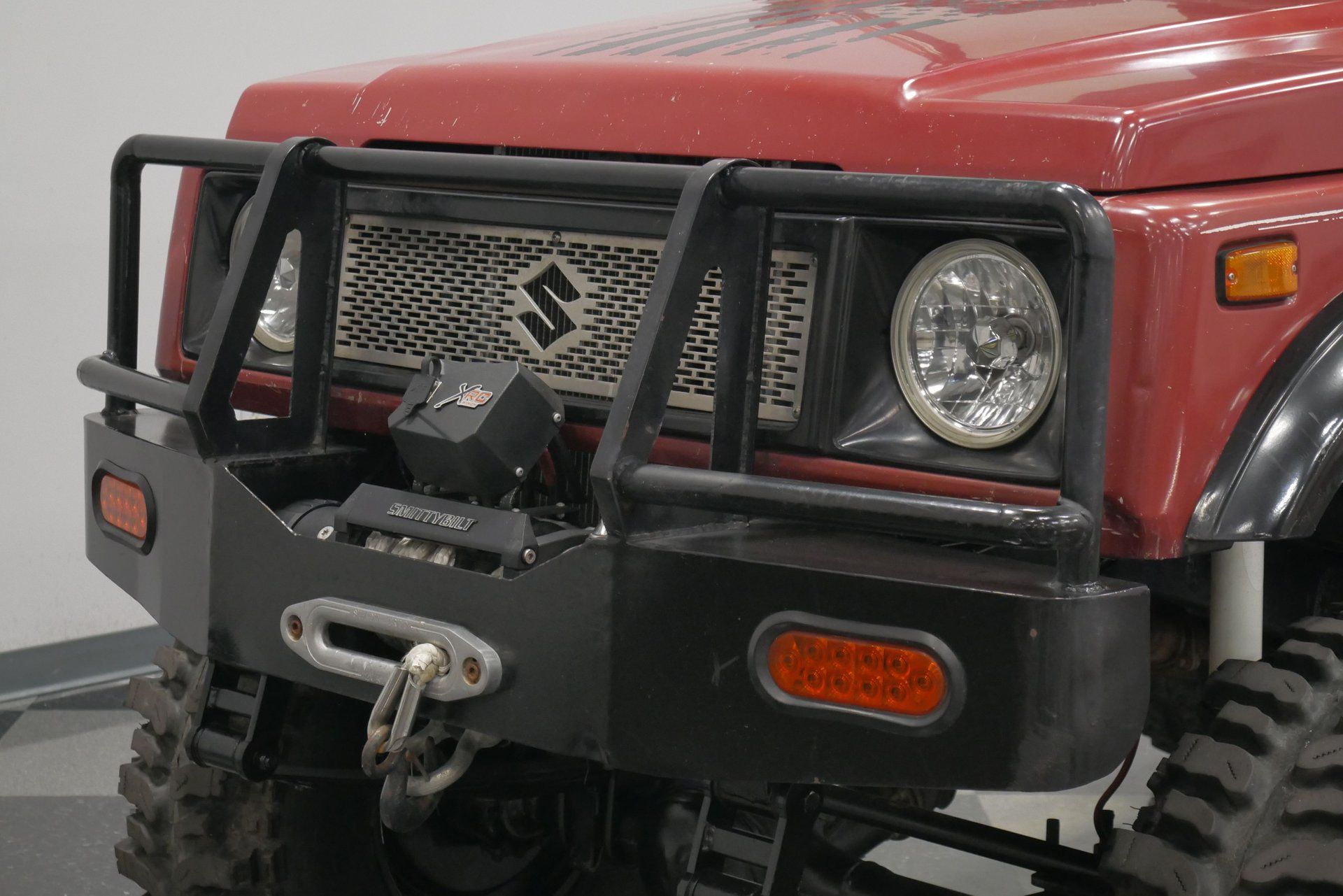 Not only is this Suzuki lifted, the Pro Comp 7000 shocks work with chromoly axles to provide the articulation you need for the toughest trails. TSL Super Swamper tires are a nice addition, considering their tread blocks are aggressive and the voids are deep like mini gorges.
Function over form is the vibe of the interior as well. A Grant GT steering wheel is easier to grip as this rig bounces, while the extra-large dash-mounted tach is simple to reference. The floor and sides of the cab are covered with a protective liner paint, so you can track in snow, mud, water, or whatever without a worry. The stereo is waterproof, so you can wade into streams and ponds without worry. Tanaka four-point harnesses mounted to a custom roll cage give you the confidence to take on even the most challenging climbs.
The motor on this rig was recently rebuilt. That's great since the last thing you want is engine trouble while adventuring in the middle of nowhere. You might have already noticed this thing has a stick, perfect for maintaining infinite control while crawling through technical terrain. Also included is a new black soft top.
With this Samurai you'll definitely stand apart from the droves of Jeeps on the trail. It also isn't a Toyota Land Cruiser or Land Rover, so you're marching to the beat of your own drummer.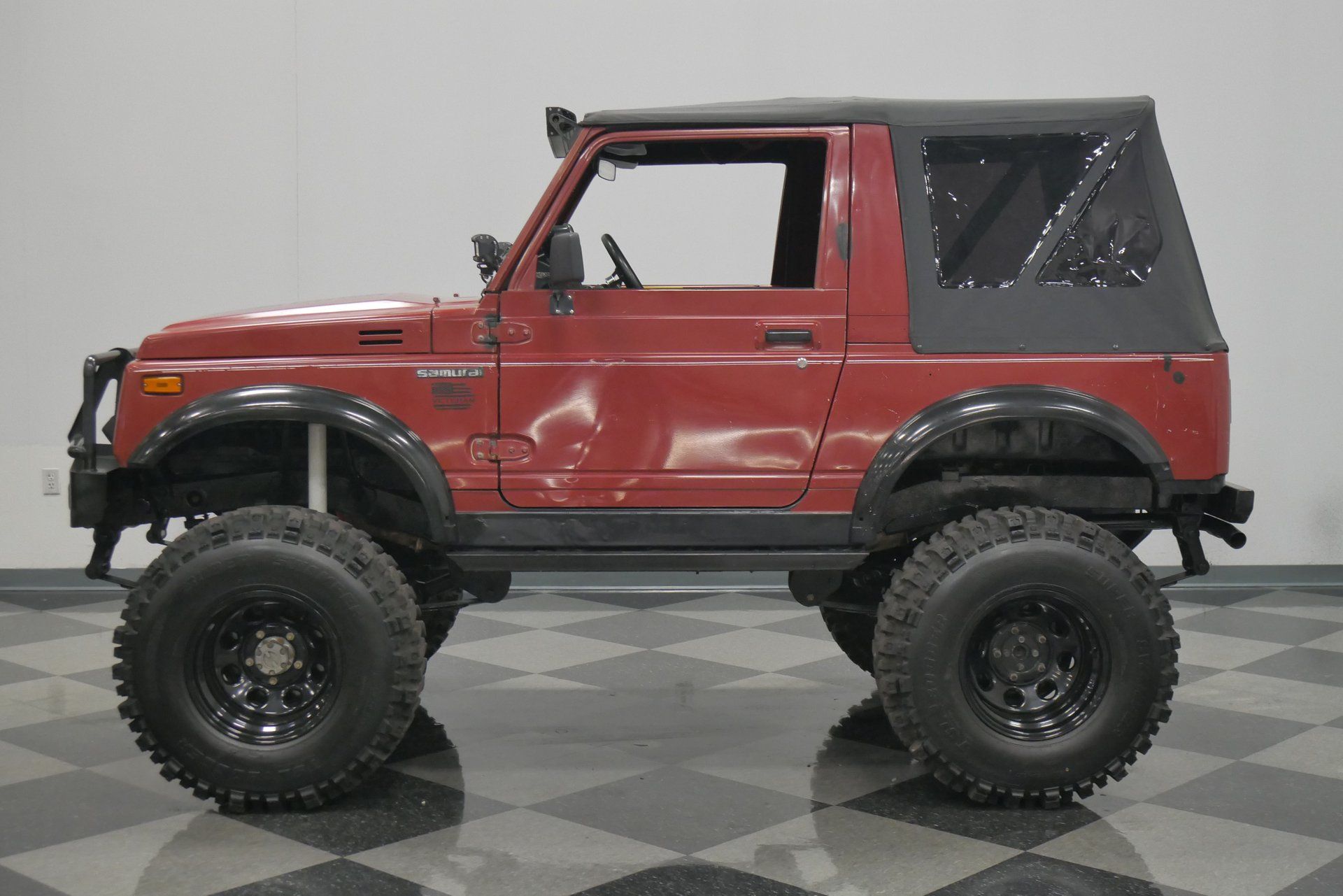 One of the best things about the Suzuki Samurais has always been the affordable price. This one is selling for $13,995 through Streetside Classics. That's a lot of capability for the money.
It's Time To Hit The Trail