A pickup with classic styling and modern get-up-and-go.
---
When it comes to classic pickup trucks, the Chevrolet C/K series from the late '60s are one of the hottest and most desirable to restore or modify as you please. While many enthusiasts give these trucks new life by following factory specifications, others take the classic platform and throw mod others take the classic platform and mix it with modern components to give it more oomph and creature comforts. Carlisle Auctions is pleased to offer this incredible 1968 Chevrolet C10 Restomod short-bed with the perfect blend of classic styling and modern performance. The Spring Carlisle event runs from June 17th through 20th, and the 2020 Spring Carlisle auction takes place June 18th and 19th in Carlisle, Pennsylvania. The event and auction will be closed on Sunday, June 21 so that their patrons can enjoy Father's Day with their families. No worries if you can't make the haul to Carlisle because you can register online to bid on the website and you can place your bid by phone. To save 50% off your bidder registration enter SPEEDSPRING20.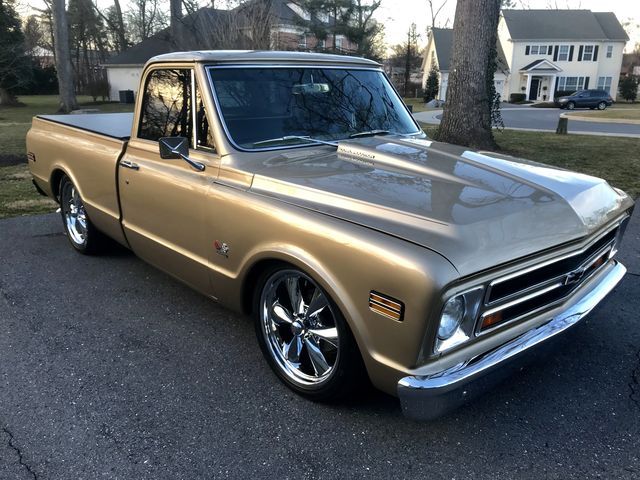 Exterior-wise, this truck sits plenty low to the ground. While we don't have the details on its suspension work, this pickup certainly has that perfect stance and ride height. Painted in an attractive gleaming gold, this C10 will no problem turning some heads rolling through town. A set of American Racing chrome wheels add the perfect touch while making this classic pickup's exterior finish stand out even more. Another menacing touch is the addition of a cowl hood, and this stylish pickup has a different rear.
Pop the hood to a sinister modern powerplant that will have this truck hauling more than just the mail. Stuffed inside the engine bay is a 6.0-liter Vortec V8 engine normally found in the modern 2010+ Chevrolet Silverados and GMC Sierra 2500/3500 series trucks. Even the fuel-injected '57 badges on the side are an indication that something more sinister is lurking under the hood. Stopping power is provided by upgraded brakes by CPP.
Open the doors to reveal an incredibly clean interior complete with a comfortable bench seat. The dashboard is also aesthetically pleasing being paint matched complete with large black accents all around.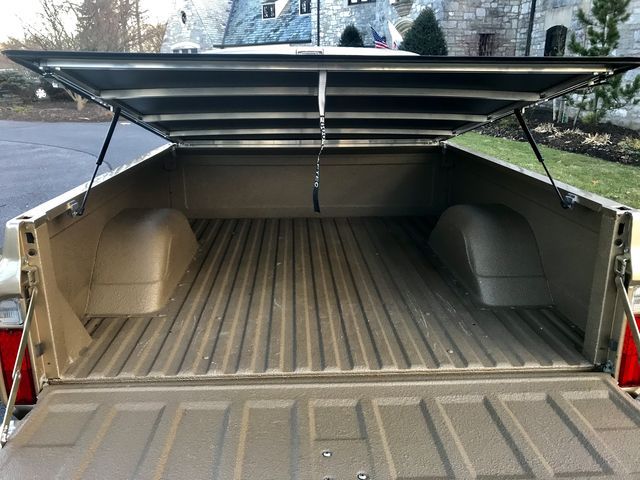 If interested in this stunning 1968 Chevrolet C10 Pickup Restomod with the perfect mix of classic meets modern, them make sure to checkout the Spring Carlisle auction on June 18th and 19th. Again, go online and register to bid or even place your bid by phone because this gem surely won't last long. To save 50% off your bidder registration enter SPEEDSPRING20.