This well-preserved classic boasts original numbers matching motor and transmission, a rare color scheme, and exceptional drivability.
---
When it comes to vintage cars, few hold the allure of the Datsun 240 Z Coupe, especially when you come across an example as well-maintained as this 1973 model. Designed for enthusiasts and engineered for performance, this particular 240 Z represents the epitome of classic Japanese automotive artistry.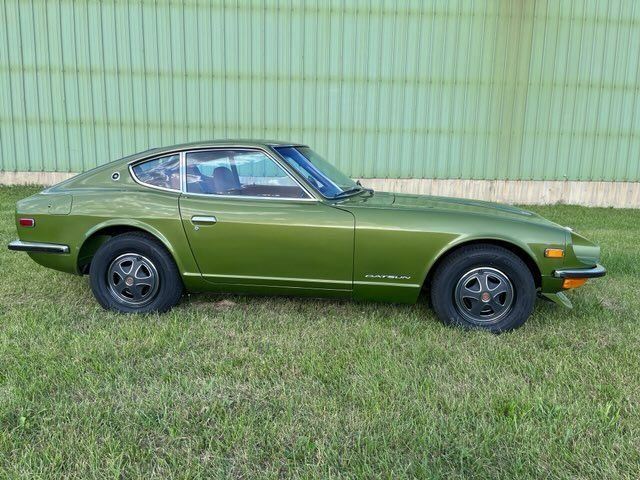 Under the hood, you'll find an original numbers matching motor and transmission, a seal of authenticity that collectors treasure. Elevating its performance capabilities are upgraded round top SU carburetors, enhancing not just the speed but also the driving experience. The car's mechanics are as sound as its aesthetics, with all gauges and lights in full working condition.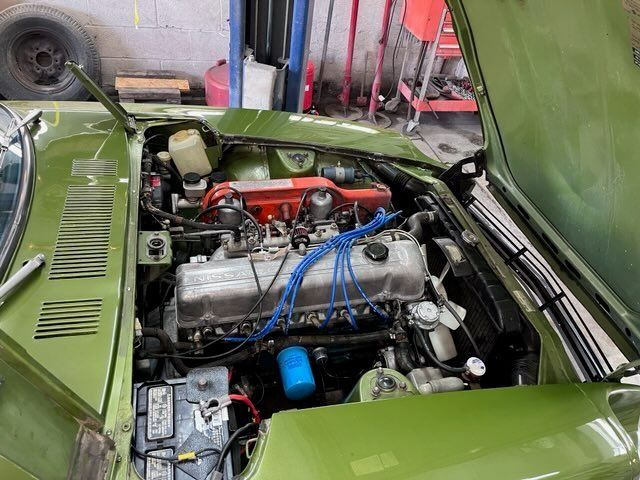 What sets this car apart is its rare and original paint combination: a 113 Green exterior paired with a burnt orange interior. It's a look that simultaneously stands out and remains timeless, offering a burst of color that perfectly complements the car's classic structure.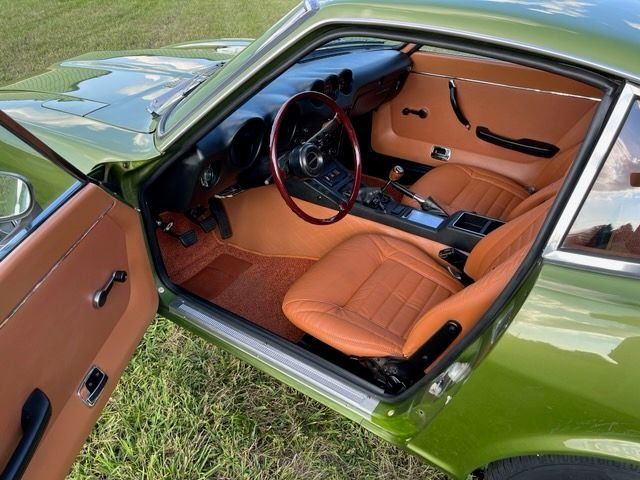 The car's originality extends to its interior, featuring an uncracked dashboard that has been painstakingly preserved, which is often a rarity in classic cars of this age. And for those concerned about durability, the floors and chassis present no signs of rust, offering further proof of this vehicle's remarkable condition.
Perhaps an interesting addition for California residents is the presence of a smog/emissions pump. While the pump has been removed to enhance performance, it does come with the sale of the car, providing an option for those who wish to adhere to state emissions standards.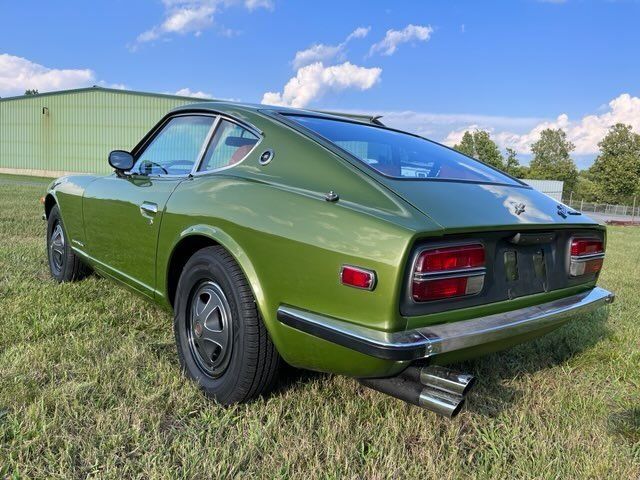 In summary, this 1973 Datsun 240 Z Coupe runs and drives exceptionally well, offering a harmonious blend of originality, performance, and aesthetic appeal. Whether you're a long-time collector or a newcomer captivated by vintage charm, this 240 Z stands as a testament to the enduring allure of well-engineered and well-preserved classic cars.
If you like this consignment, you'll love the 400+ more that are planned for the upcoming Fall Carlisle Collector Car Auction. The Fall Auction is September 28-29 starting at 12 p.m. daily at the Carlisle Expo Center. From white-glove, best-of-show caliber rides, to show-worthy daily drivers, the two-day auction offers a little something for everyone. Carlisle Auctions brings you a rare/unique 1955 Corvette, a fully equipped 1970 Corvette with LS5 engine, and even an all-truck hour too.
Find your first or next classic with America's Automotive Hometown auction house and bid and buy with total confidence. Carlisle Auctions offers THREE great ways to bid; in person, on the phone, or online as well as reciprocating admission to the neighboring Fall Carlisle Collector Car Flea Market and Car Corral event (September 27-October 1). Learn more about the auction by calling 717-960-6400 or online at http://CarlisleAuctions.com . While online, check out photos of confirmed consignments, consign to sell or register to bid. These are investments that truly accelerate, so don't miss out.