Which Corvette would you choose?
---
Turning Heads and Hitting Auction Blocks: The C7 Corvette is More Than Just a Car; It's a Future Classic. Learn how these already-iconic machines are stealing the limelight at the Saratoga Motorcar Auction. As the last of the front-engine Corvettes, the C7 has solidified its status as a collectible piece of automotive history. Get the inside scoop on the models up for bid, and discover why experts believe their value will only escalate. Whether you're a dedicated Corvette aficionado or a budding collector, this is one auction that promises a glimpse into the future of classic car investments. Don't miss it!
2015 Chevrolet Corvette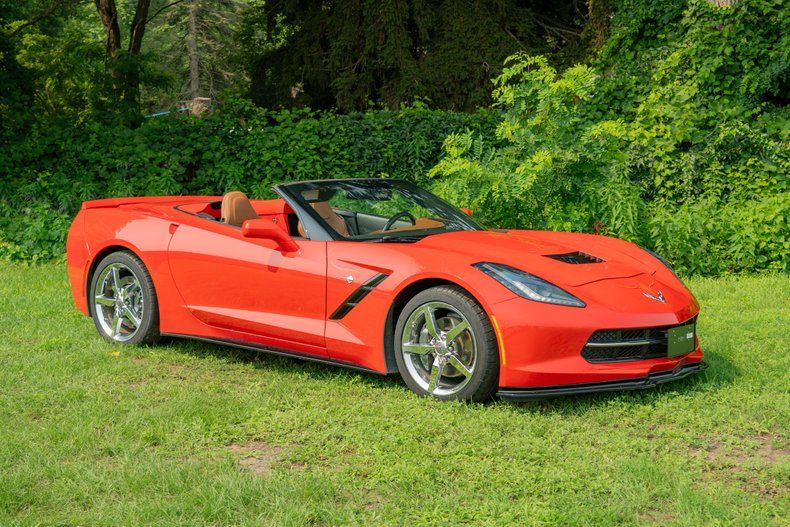 Rev Up Your Passion for Performance: Take a closer look at this all-original 2015 Chevrolet Corvette, a true gem in the automotive world. Powered by a 6.2L V8 engine and paired with a smooth automatic transmission, this ride offers more than just stunning good looks. With a vivid red exterior and fully-equipped interior, you'll have all the luxuries at your fingertips—from air conditioning to power everything, including steering, brakes, windows, seats, locks, and even a power top. Don't miss the chance to make this iconic American sports car yours! See it here.
2019 Chevrolet Corvette Grand Sport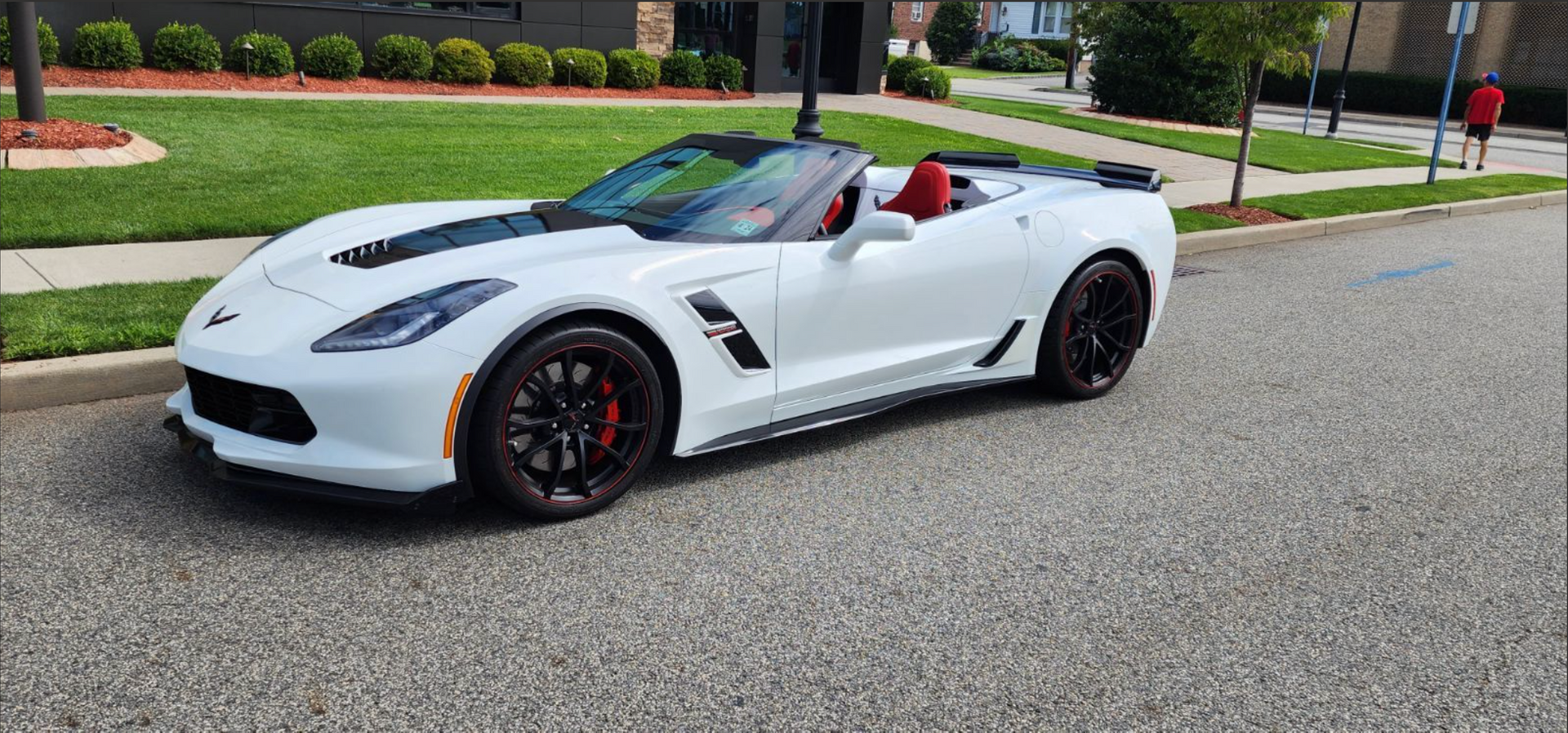 Unleash the Power of American Muscle: Introducing the 2019 Chevrolet Corvette Grand Sport, a masterpiece that perfectly blends performance and luxury. Under the hood, you'll find an original V8 engine mated to a 7-speed manual transmission, offering an unparalleled driving experience. This stunner retains its original exterior and interior, keeping the classic Corvette vibe alive. But it doesn't stop at aesthetics—this Grand Sport is packed with creature comforts, from air conditioning to a full suite of power amenities including brakes, steering, locks, windows, seats, and even the convertible top. Get ready to dominate the road! See it here.
2017 Chevrolet Corvette 2LT
Turn Heads in the Sunshine State: Discover the 2017 Chevrolet Corvette 2LT, a Florida native that knows how to make an entrance. Equipped with a V8 engine and automatic transmission, this Corvette is all about effortless power. Inside, the cabin offers a luxurious experience with leather upholstery, and heated and cooled seats. But the real game-changer is the innovative Heads-Up Display that projects crucial driving data onto the windshield, so you can keep your eyes on the road ahead. With a removable top, this Corvette is ready to let the sunshine in. Don't just arrive—make a statement! See it here.
The Saratoga Motorcar Auctions, now in its seventh year, will take place in Saratoga Springs, New York on September 22 & 23, 2023 at the Saratoga Casino Hotel. Gates open at 3:00 pm and the Auction will begin at 5:00 pm on Friday.Gates open at 9:00 am and the Auction will begin at 10:00 am on Saturday.
To consign your vehicle, please contact Bill Windham at 518-401-5180 or Kyle Hennessey at 518-275-6865
You can also register to bid.
Auction parking can be found at the Saratoga Casino Hotel 342 Jefferson St, Saratoga Springs, NY 12866.
100% of the proceeds from the Saratoga Motorcar Auction support the Saratoga Automobile Museum, a 501(c)(3), not-for-profit.