It's a hard choice!
---
Decision Time: Triple the Charm or Triple the Dilemma? Cars Remember When presents a unique conundrum for classic car enthusiasts: three 1968 Mustangs, each with their own compelling features, are now up for sale. Which one will you ride into the sunset? Our article delves into the unique attributes of each of these iconic vehicles to help you make the toughest choice you'll love to make. Spoiler alert: It's not going to be easy!
1968 Ford Mustang Convertible California Special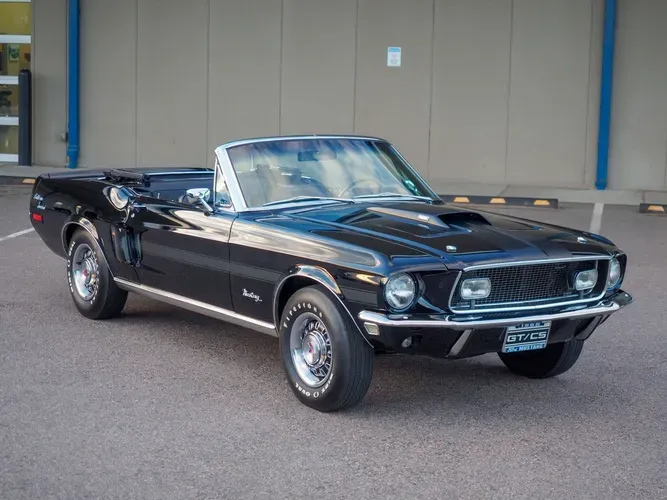 Discover a Rare Jewel: The 1968 Ford Mustang Convertible California Special. With an astonishing 58 miles on the odometer, this virtually untouched beauty boasts a 428 Cobra Jet engine and a 4-speed transmission. Its Rear-Wheel-Drive system is ready to unleash the car's full power, all underpinned by VIN: 8F03C192146. A true California dream, this convertible is as close to time-traveling back to 1968 as you'll get. Don't miss the chance to own a piece of automotive history that runs on gasoline and pure nostalgia. See it here.
1968 Ford Mustang California Special Coupe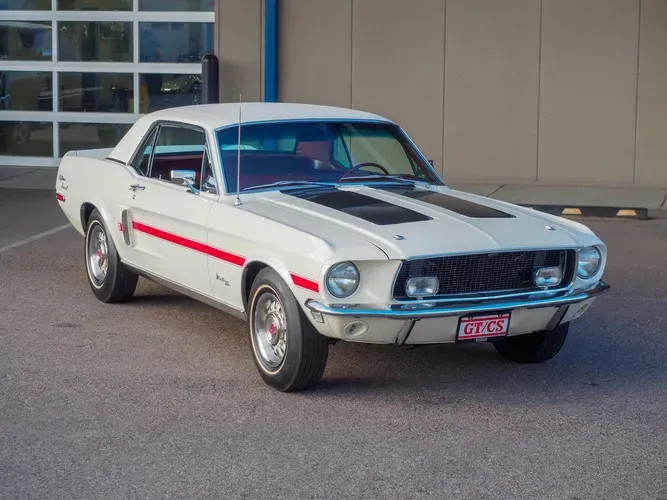 Step Back in Time with a Masterpiece: This 1968 Ford Mustang California Special Coupe isn't just a car; it's a time capsule. Exquisitely restored by Colorado Mustangs' Dan for his personal collection, this vehicle has been transformed with utmost care and precision, down to the finest detail. Under the hood, a J-code 302 V8 engine with a 4-barrel carburetor pairs seamlessly with a C-4 automatic transmission, offering a ride as smooth as its looks. The car's Wimbledon White exterior and white vinyl hardtop contrast beautifully with its newly changed burgundy stripes and interior, adding a unique flair to an already standout vehicle. With factory A/C, power steering, and bucket seat console interior, this California Special goes beyond collectible status—it's a classic waiting to be relished. See it here.
1968 Ford Mustang California Special Fastback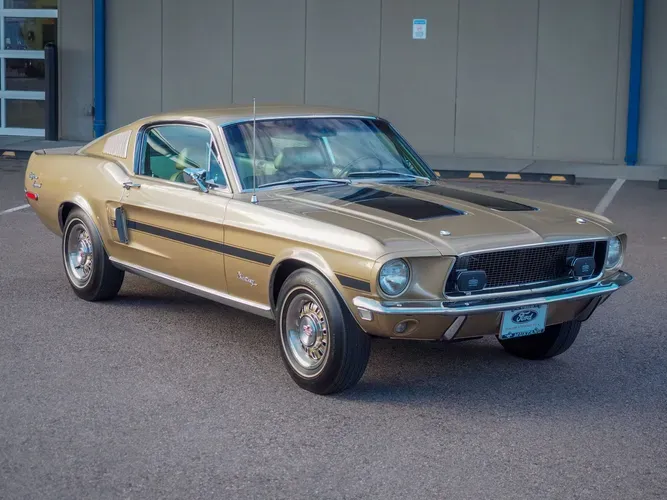 A Masterpiece in Automotive Artistry: Don't miss this incredibly rare, custom-restored 1968 Ford Mustang California Special Fastback. A creation by Dan at Colorado Mustangs, this is the Fastback version Ford never made—truly a ONE OF NONE vehicle. Crafted using authentic Ford NOS parts, it's a tribute to what could have been if Ford had ever produced a Fastback California Special. It features a luxurious list of rare factory options: a tilt-away steering wheel, low fuel warning light, rear window defogger, overhead console, and the GT equipment group. With a "J" code 302 V8 engine and automatic transmission, this stunning car delivers not only on looks but also on performance. Its Sunlit Gold exterior perfectly complements the Nugget Gold vinyl interior, while the Shelby rear end gives it that quintessential California Special touch. See it here.
Cars Remember When is a Colorado family owned and operated business for automotive enthusiasts. Our legacy began March of 2015 in Littleton restoring and servicing customer cars. Cars Remember When Auto Sales, a full service classic car dealership, was born in Englewood June of 2017. We provide services ranging from classic car sales and consignment, rotisserie frame off restoration, high performance tuning, diagnostics, paint, body and mechanical repair. We have today's state-of-the-art equipment and good old fashioned elbow grease it takes to work on older vehicles. So whether you have your own project, interested in trading in your old memory for something new, or just want to remember when cars were awesome, please stop by and visit us. At Cars Remember When, Everyday is Car Show Day!