This is easily one of the biggest trucks we've ever written about.
---
We love classic trucks here on Motorious, but we usually stick to the light-duty stuff like pickups and open-top 4x4s. Today, we're going to indulge our inner child and look at a truck than can finally compete with the Tonka toys of our youth.
We found this restomodded 1967 Chevrolet C-50 for sale at Streetside Classics in Tampa, Florida. We're almost 100% certain that you won't ever have to worry about seeing another one at your local cruise night.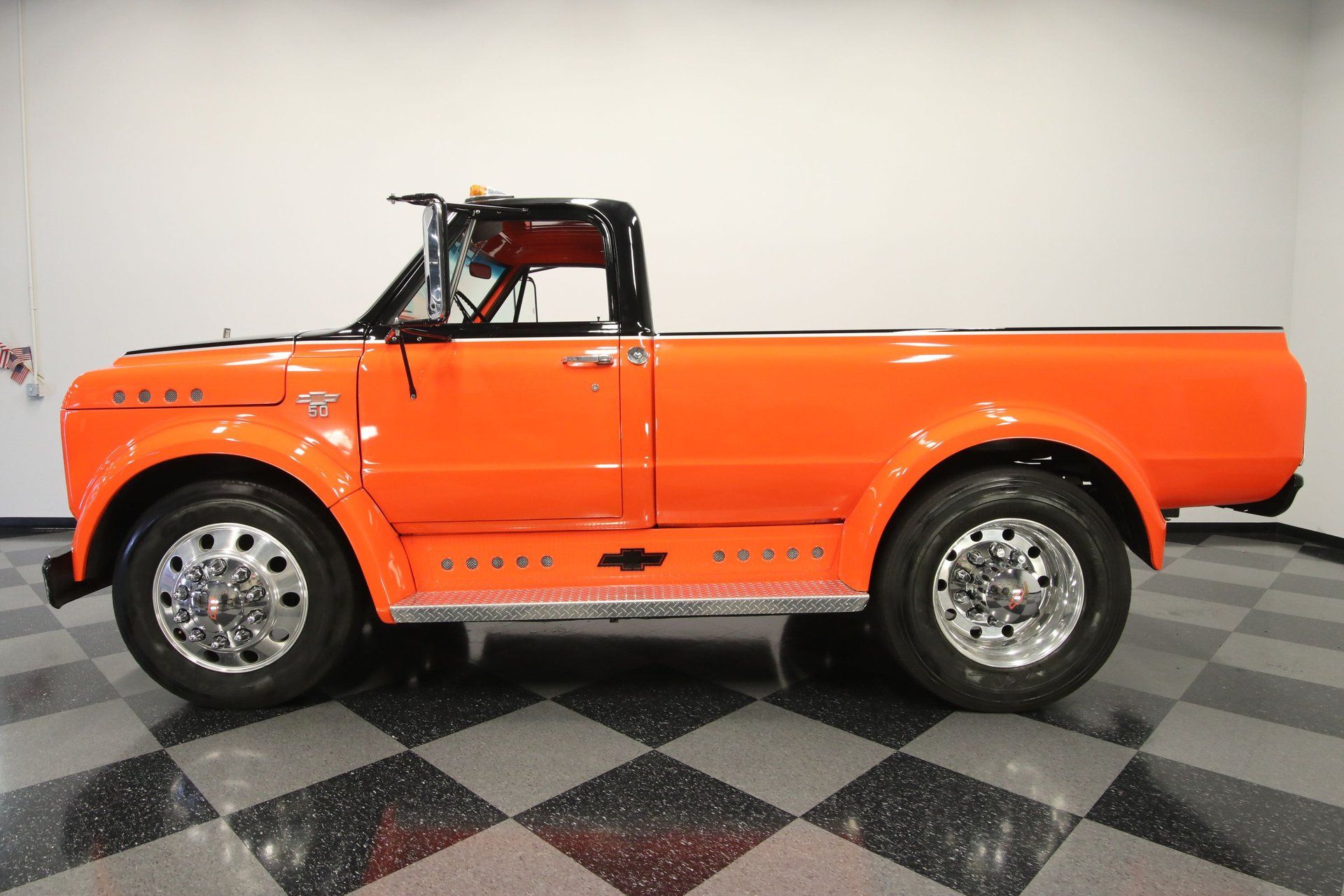 The orange and black motif reminds us of some of the limited edition Harley-Davidson pickup trucks we've seen offered over the years. However, this is a one-of-a-kind creation.
It's powered by a 6.2 liter Detroit Diesel attached to a five speed manual transmission. We're sure that this thing is a lot of fun to drive – just in a different way than, say, a big-block Corvette.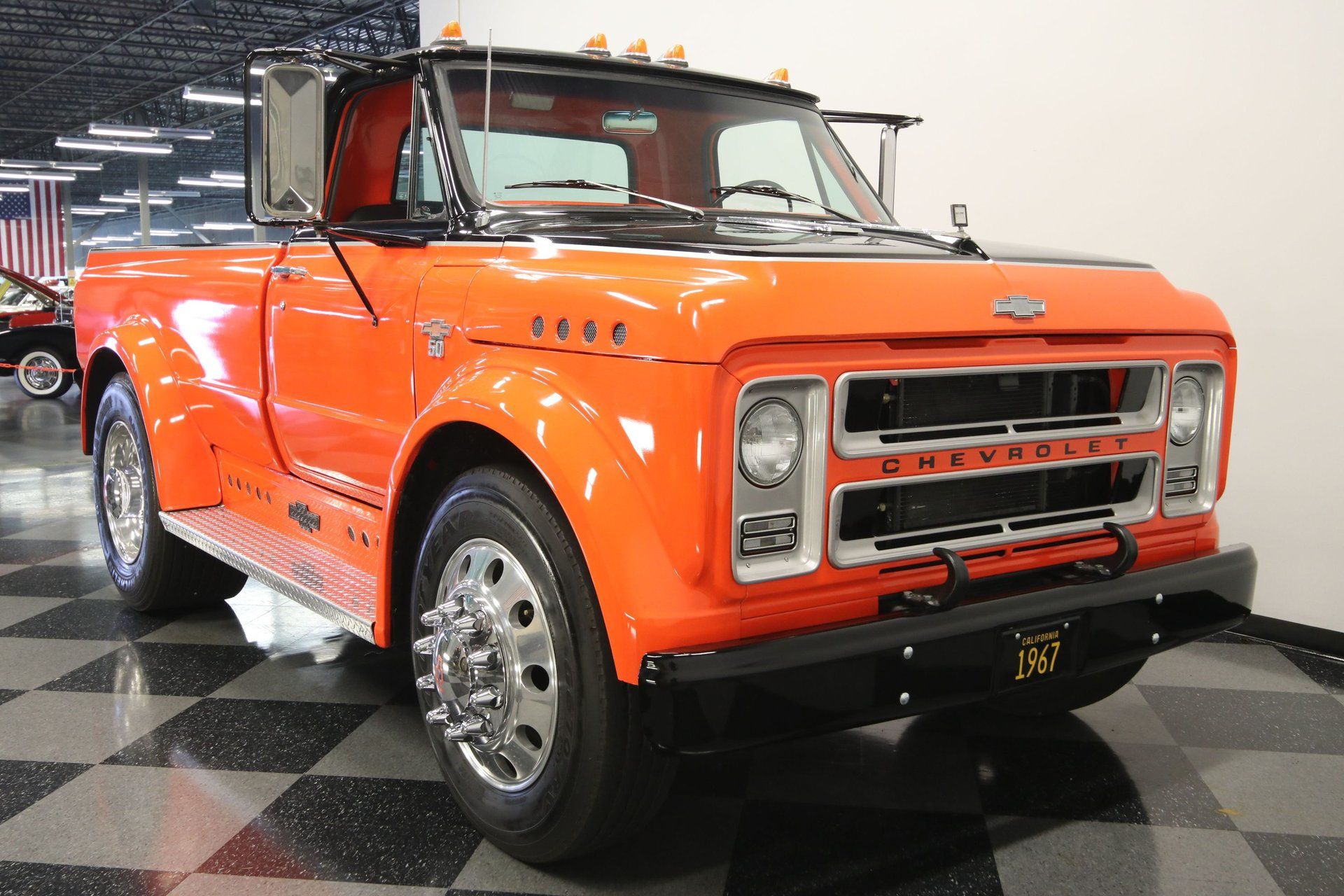 In addition to the more modern drivetrain, there are a few other tweaks that stand to make this big truck much more comfortable to drive. The restoration included air conditioning and four wheel disc brakes.
The truck rolls on a set of enormous 22.5" Alcoa wheels. These are the sort of wheels you might find on a big rig, and surprisingly, they don't look oversized in this application. It's a testament to how massive this truck truly is.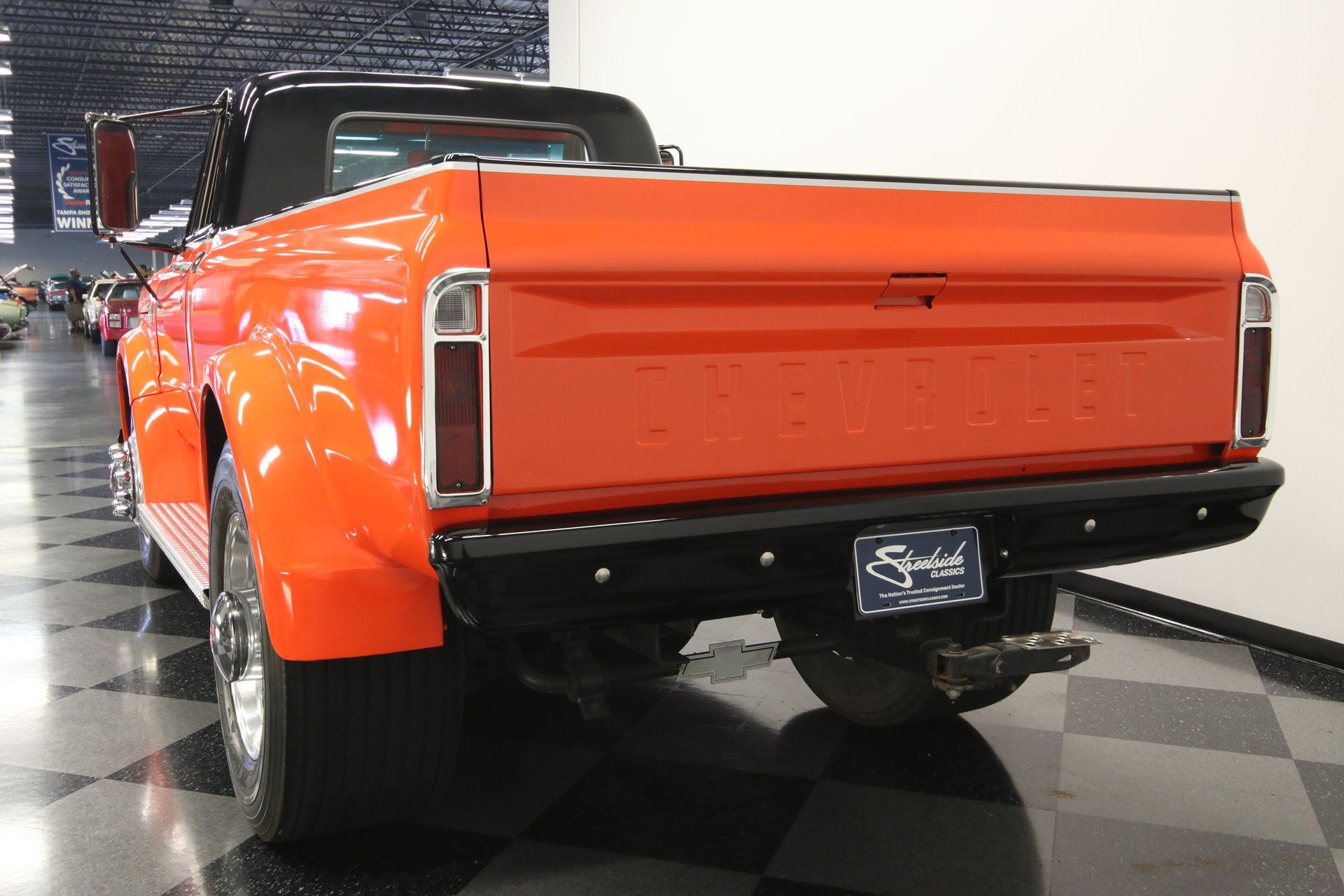 We're not sure what this truck did in a previous life, so we aren't sure exactly what used to ride behind the cab. Now, though, you'll find a modified Chevrolet C10 bed, with flares grafted on to accommodate those massive Alcoa wheels.
If this big, bad diesel truck is just what you've been looking for, it can be yours for just $34,995. Just tell 'em that Motorious sent you.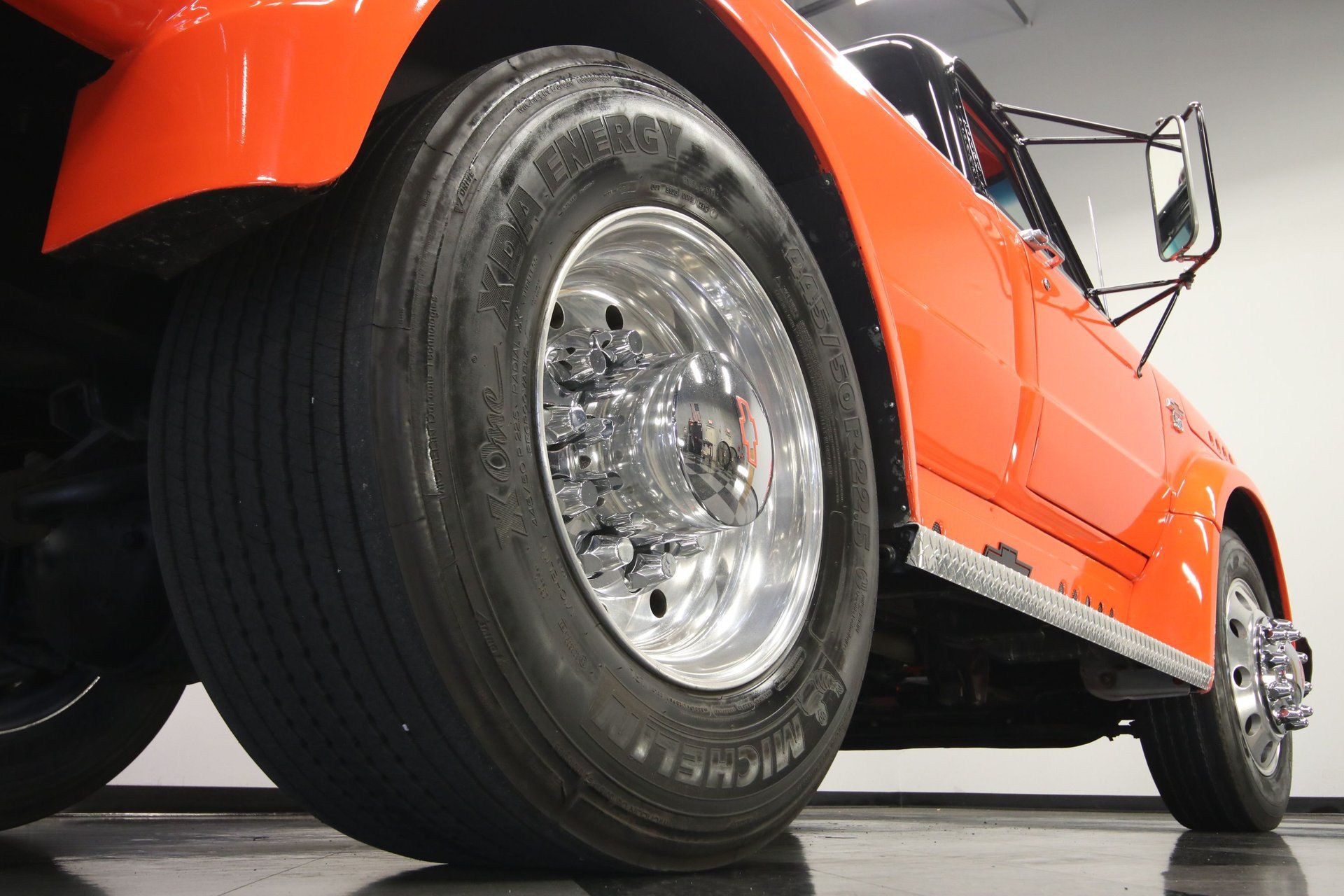 Streetside Classics is the nation's #1 consignment dealer selling over 3,000 vehicles per year for over $100 Million dollars.  With 6 locations nationwide, they charge $0 upfront consignment fees and only collect a commission if your vehicle sells—how great is that?  Why sell privately or through auction when the Streetside team will handle everything from marketing your vehicle, negotiating with the buyer, and even arranging shipping/financing to a worldwide marketplace.  If you'd like to get top dollar, and sell your classic car hassle free, look no further.  You can apply for consignment on their website here: https://www.streetsideclassics.com/consignment