Before the legendary XJ, there was the equally impressive SJ.
---
Say the name "Jeep Cherokee," and most folks will think about the boxy '84-'01 XJ platform Jeeps. They have a legendary reputation among off-roaders that has made the modern crossover that bears the name all but forgettable.
However, there's yet another Cherokee that doesn't deserve to be forgotten. From 1974 to 1983, you could buy a Cherokee that shared the SJ platform and its styling with the beloved Wagoneer.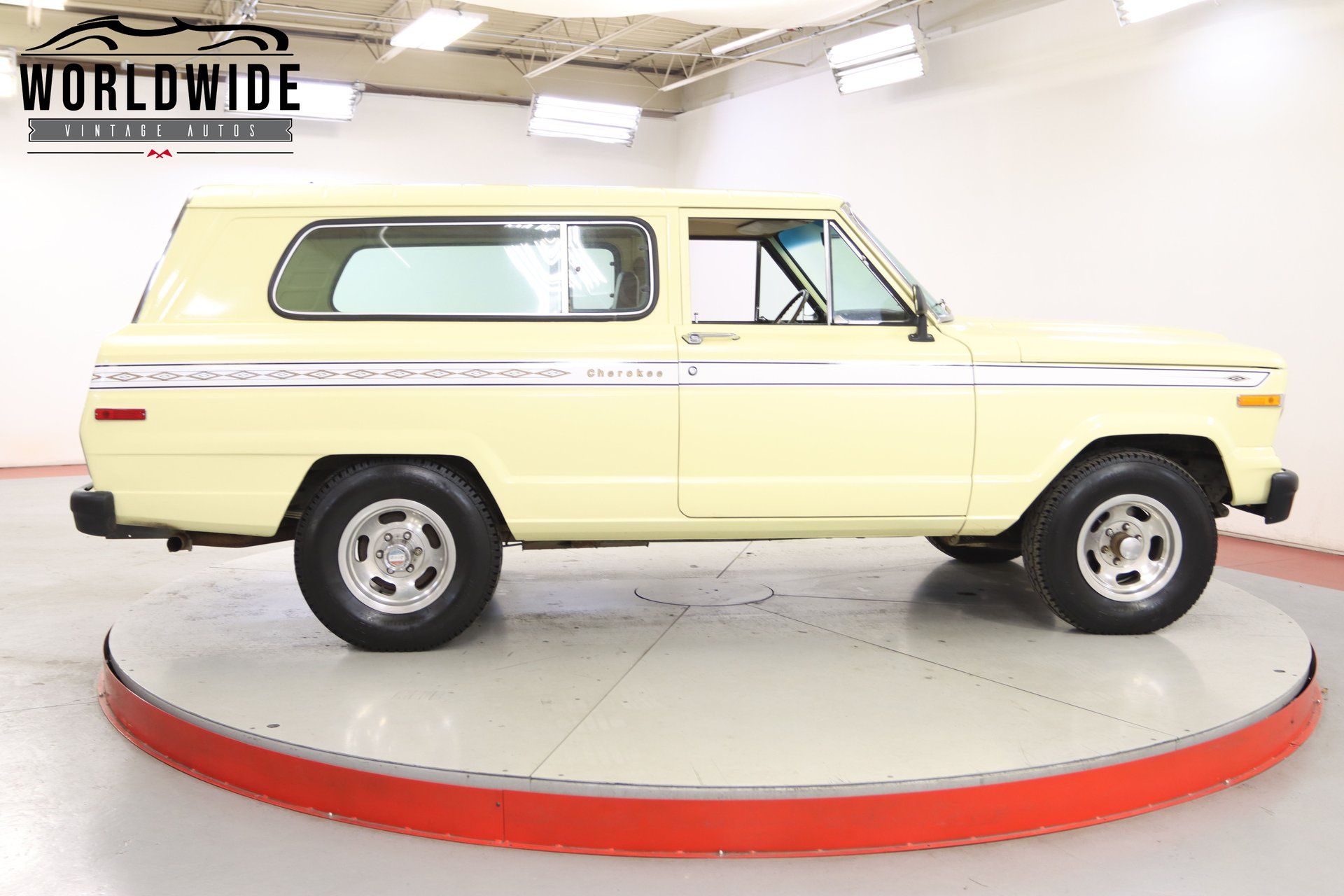 The SJ Cherokee was basically a two-door Wagoneer. The 1979 example seen here looks terrific in pale yellow over brown. It's powered by a 401 cubic inch AMC V8 backed up by a three speed automatic transmission.
The Brooks Stevens styling is attractive, yet simple and utilitarian. It's considered timeless by many – quite ironic, considering that Stevens is credited with inventing the term planned obsolescence (but not the concept thereof).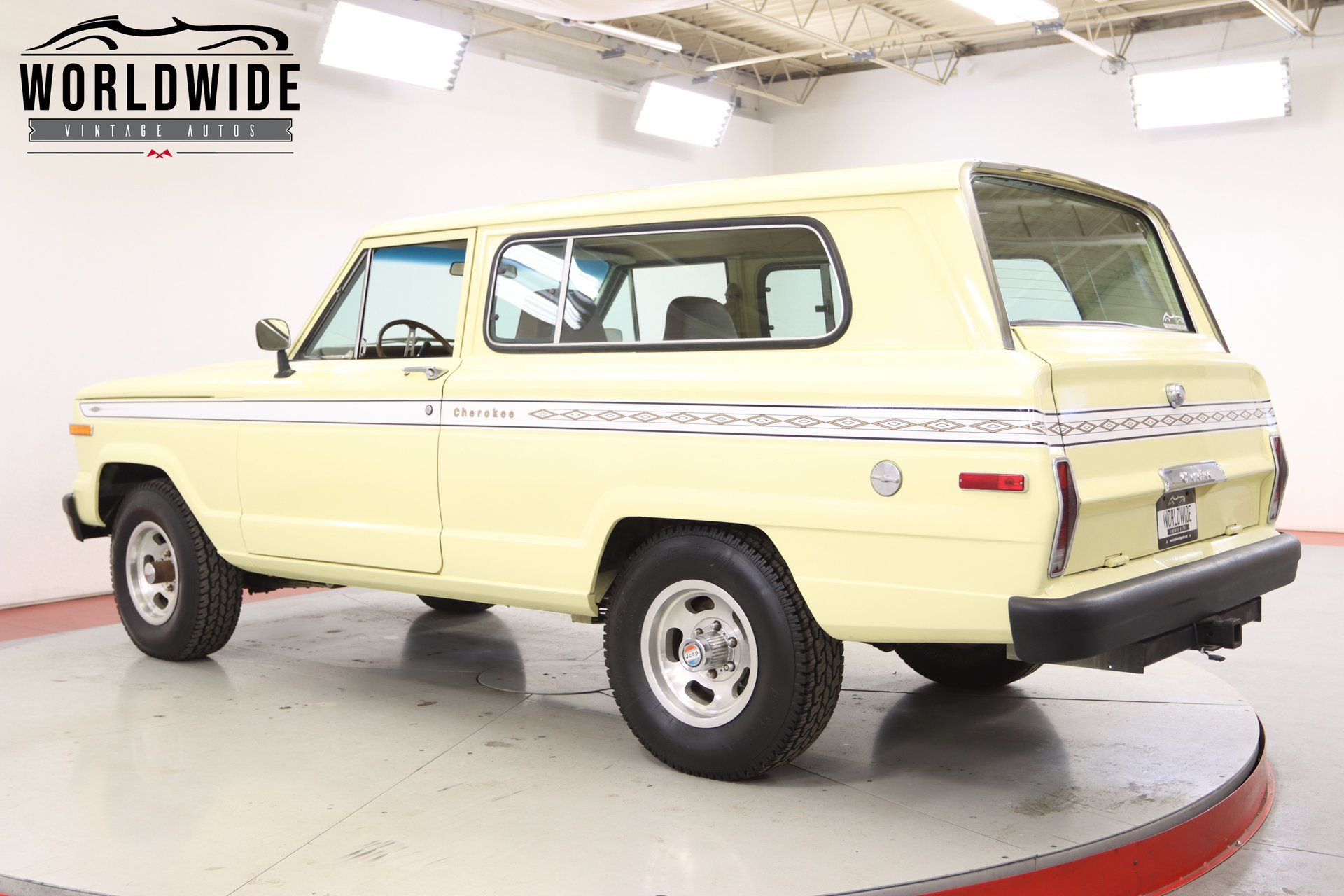 The styling isn't the only timeless part of the SJ Cherokee's design. These trucks have an impressive reputation for reliability that's hard-earned and well-deserved.
If these trucks have a weakness, it's that they are prone to rust. Water, dirt, and road salt tends to get into places it shouldn't, and rust these Jeeps from the inside out. It's a well-known Achilles heel of the design.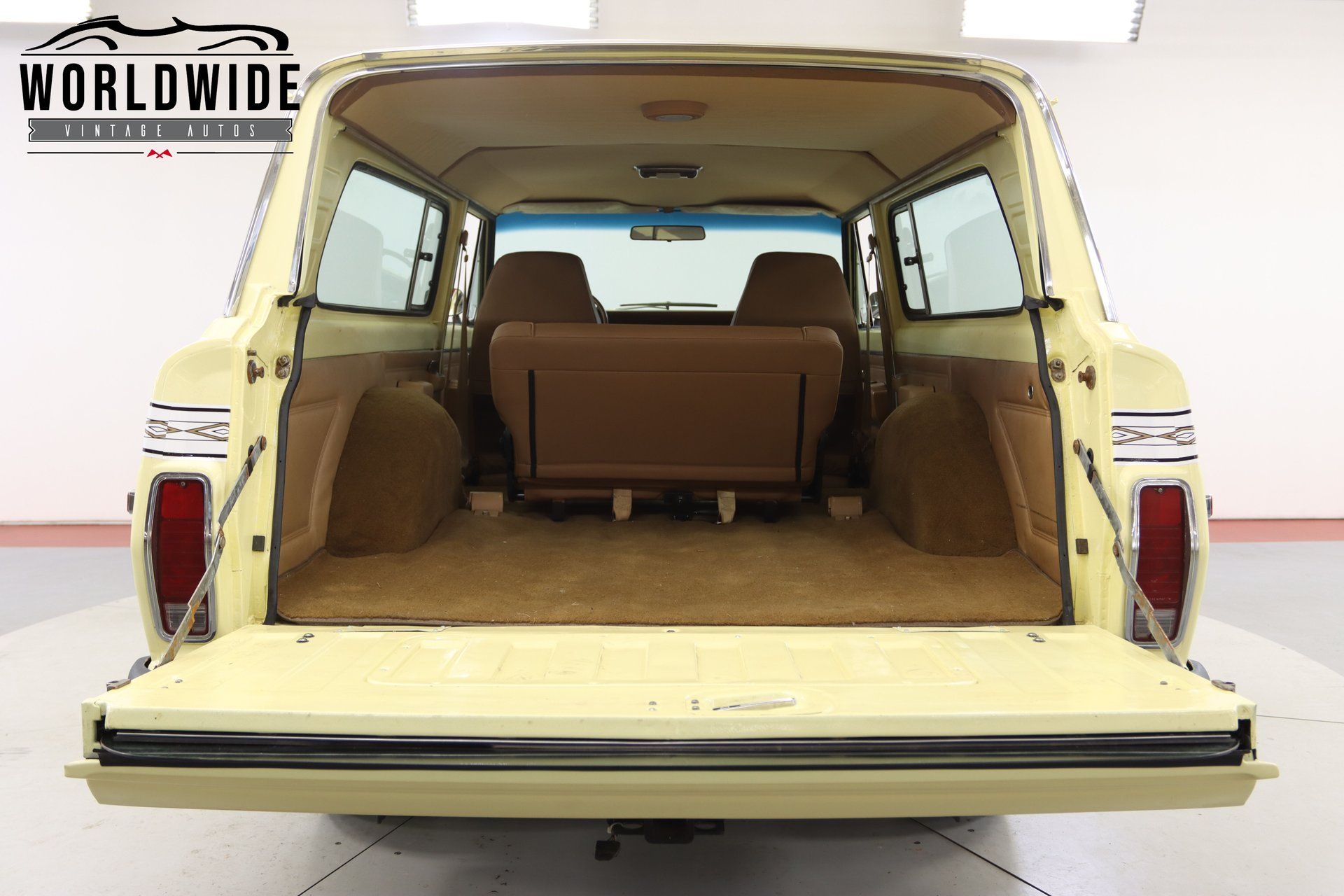 That makes the condition if this beautiful 1979 Cherokee even more impressive. SJ Jeeps are in high demand, and buyers are willing to pay a premium to won the nicest examples they can find.
We've seen nice Grand Wagoneers sell for well over $50,000 and beyond. That makes this Cherokee a bargain at just $19,900. It's a sportier SJ, and one we'd be proud to call our own. You can find it at Worldwide Vintage Autos in Denver, Colorado.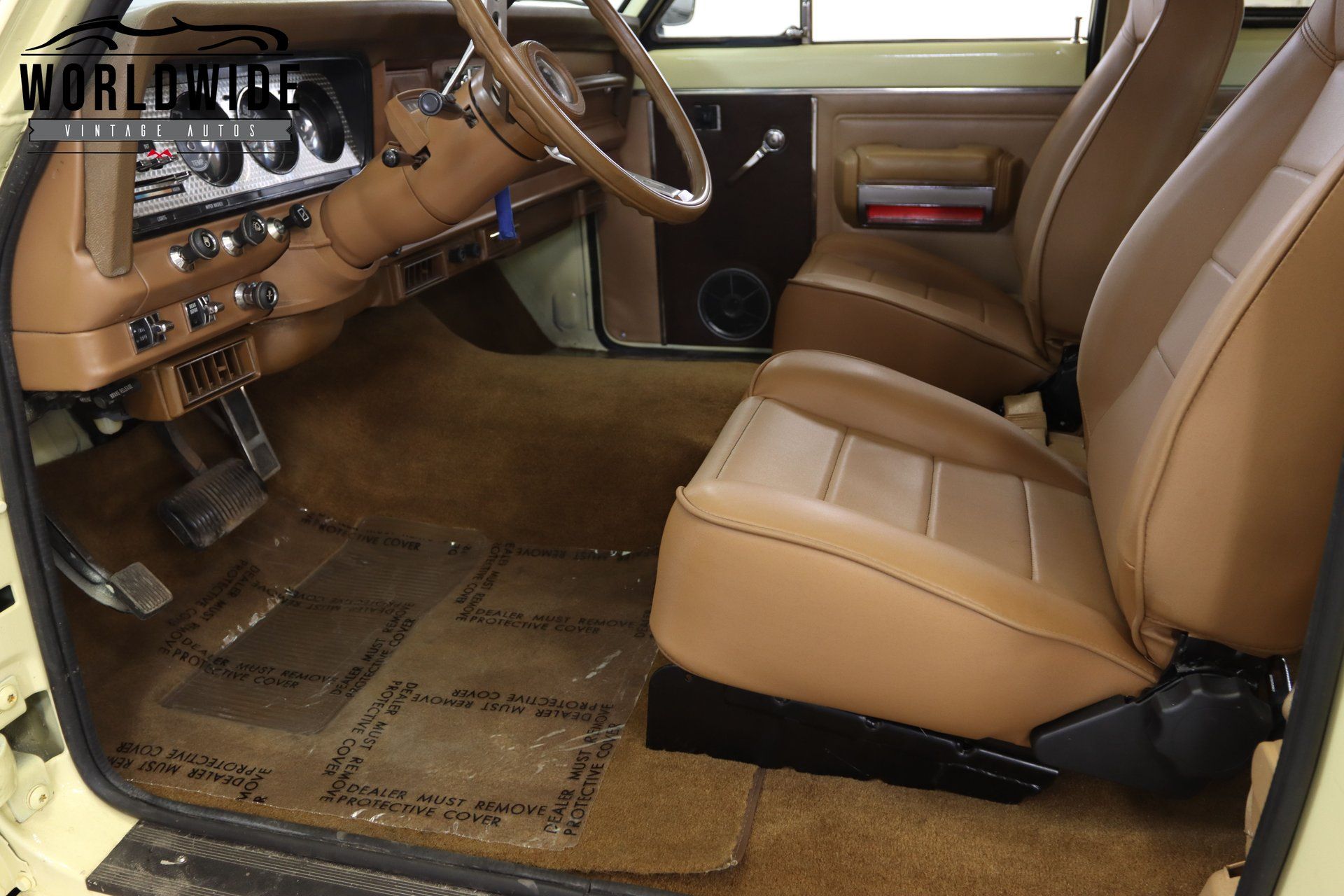 With one of the largest selection of classic cars and trucks in the U.S. Worldwide Vintage Autos can assist you with the sale of your car or truck. Please click HERE (linked) for more information. Link: https://www.worldwidevintageautos.com/consign