The BAT concepts had the foresight to explore aerodynamics in an era still obsessed with chrome and whitewalls.
---
These days, we take aerodynamics for granted. Major advances in technology over the past several decades have allowed engineers and stylists to understand airflow better than ever before.
The result is cars that not only look sleeker, but also go faster, have better grip, and get better gas mileage. This wasn't always the case, though, and it didn't take long after the birth of the automobile for folks to begin experimenting with streamlined shapes.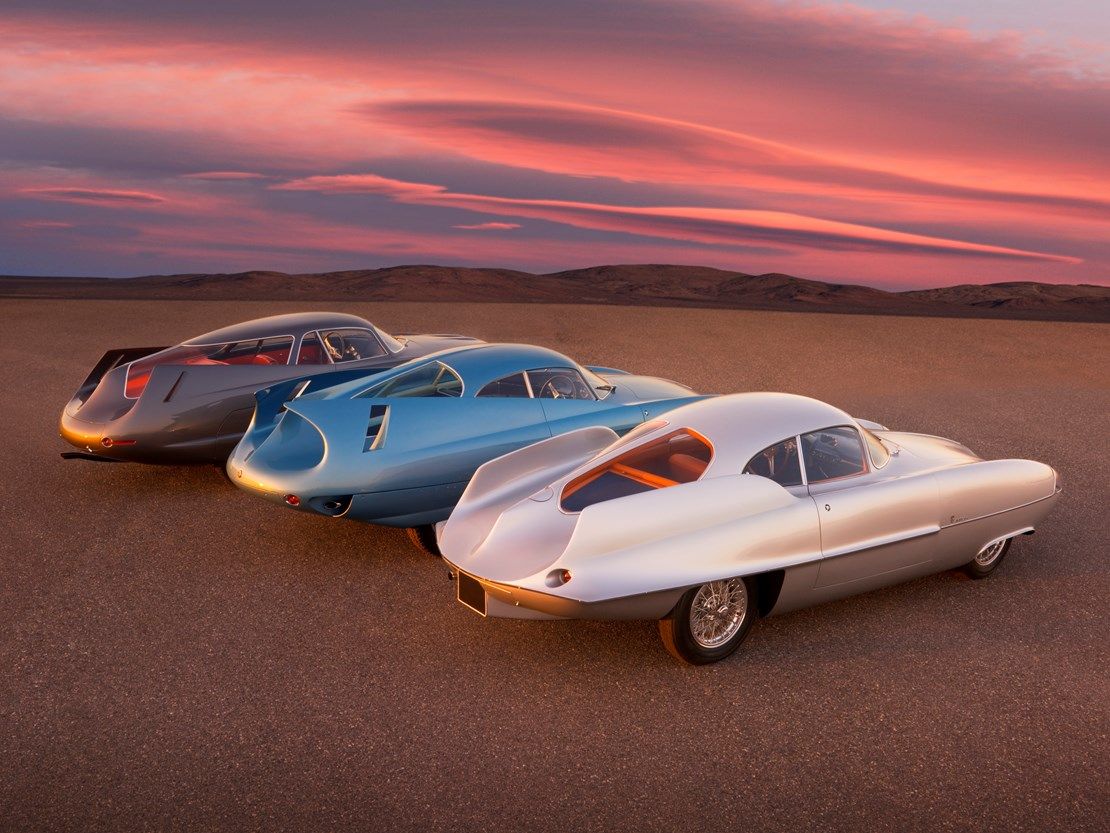 Back in the 1950s, Alfa Romeo partnered with coachbuilder Bertone on a trio of concept cars that would become highly influential. Known as the BAT cars, these curvaceous curiosities explored aerodynamics in an effort to reduce drag and increase top speed.
The first car, the BAT 5, was unveiled at the Turin Auto Show in 1953. Special care was taken to eliminate air disruption, wind resistance, and vortex generation. The result was a rounded shape with covered wheels, concealed headlamps, curved tailfins, and a flat roof.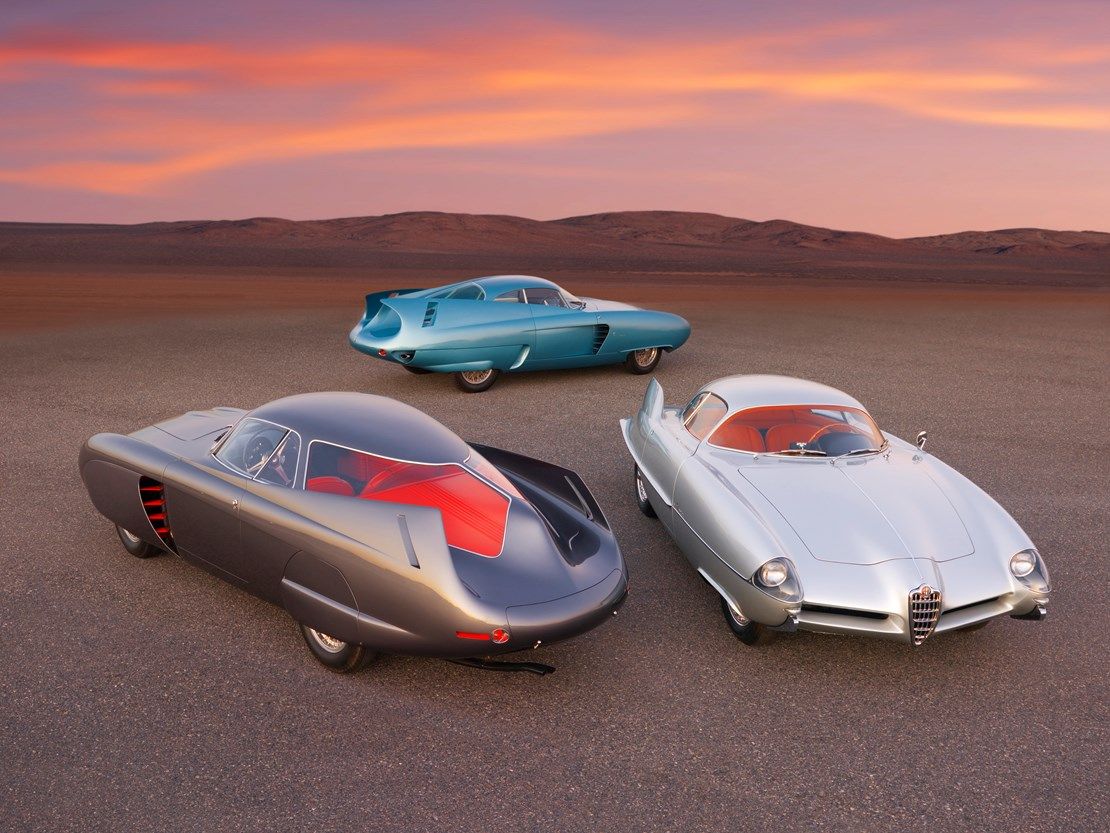 The result was a drag coefficient of just 0.23, but its successor, the 1954 BAT 7, took things even further and brought that number down to just 0.19. It is easily the most dramatically styled of the BAT trio.
The 1955 BAT 9 was designed to remain aerodynamic, while integrating contemporary Alfa Romeo styling features. As a result, it was likely less aerodynamic than the previous iterations, but far more production-ready.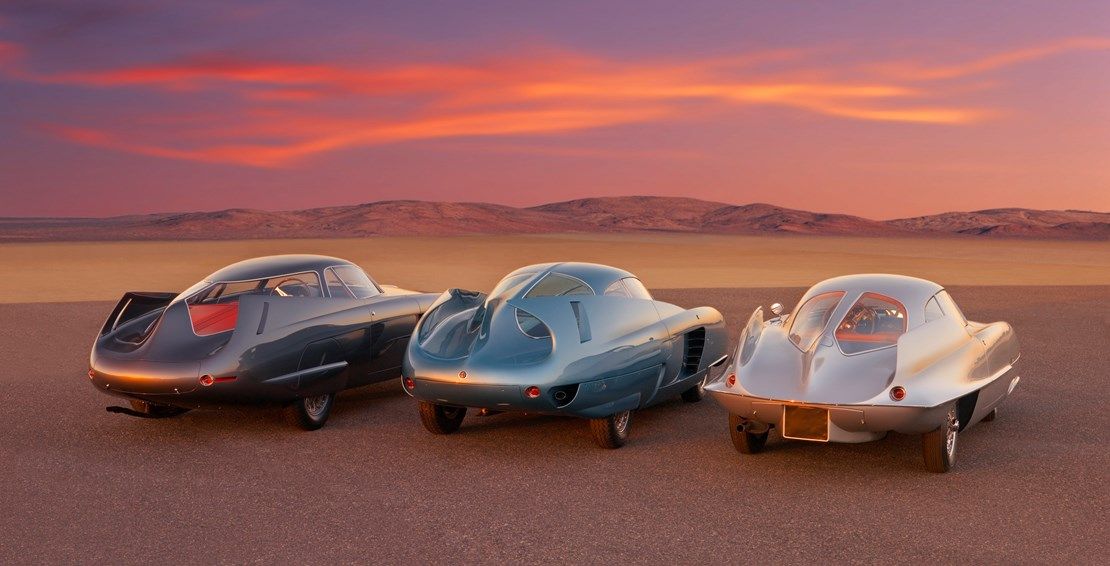 Incredibly, all three are now for sale, being offered by RM Sotheby's as part of their Contemporary Art Evening Auction in New York on October 28. The catalog listing describes this as "an unrepeatable opportunity," and we couldn't agree more.
The cars will be sold as a single lot, which will hopefully ensure that they remain as a trio. It's possibly the single most exciting auction listing of the year.