One of our favorite Corvette colors of all time, Admiral Blue complements the C4 shape well.
---
Besides the mighty ZR-1, one of the best known and most desirable C4 Corvettes is the 1996 Grand Sport. Part of what made the Grand Sport so special was its incredible, unique paint job.
Sure, the white stripe and red fender hash marks are cool, but the real star of the show was that beautiful Admiral Blue paint. It's a particularly vibrant shade of blue, and in the right lighting conditions, it almost has a purple glow to it.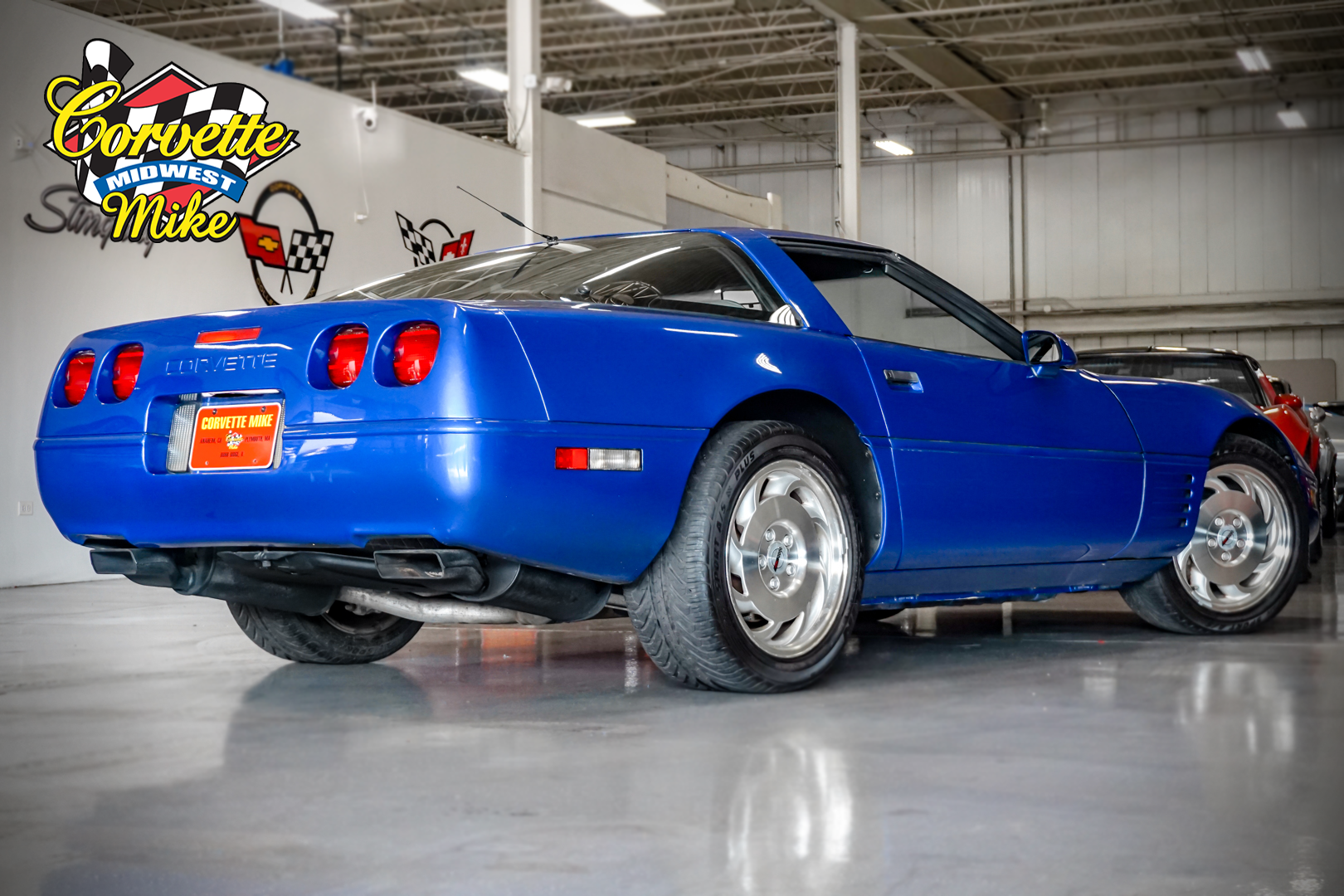 Thankfully, Admiral Blue wasn't just for Grand Sports. This 1994 Corvette coupe is Admiral Blue, and that color is paired with an equally stunning light grey interior that looks almost white.
We like this color combination. Grand Sports were only available with black or red interiors, but this lighter shade works well with Admiral Blue, too.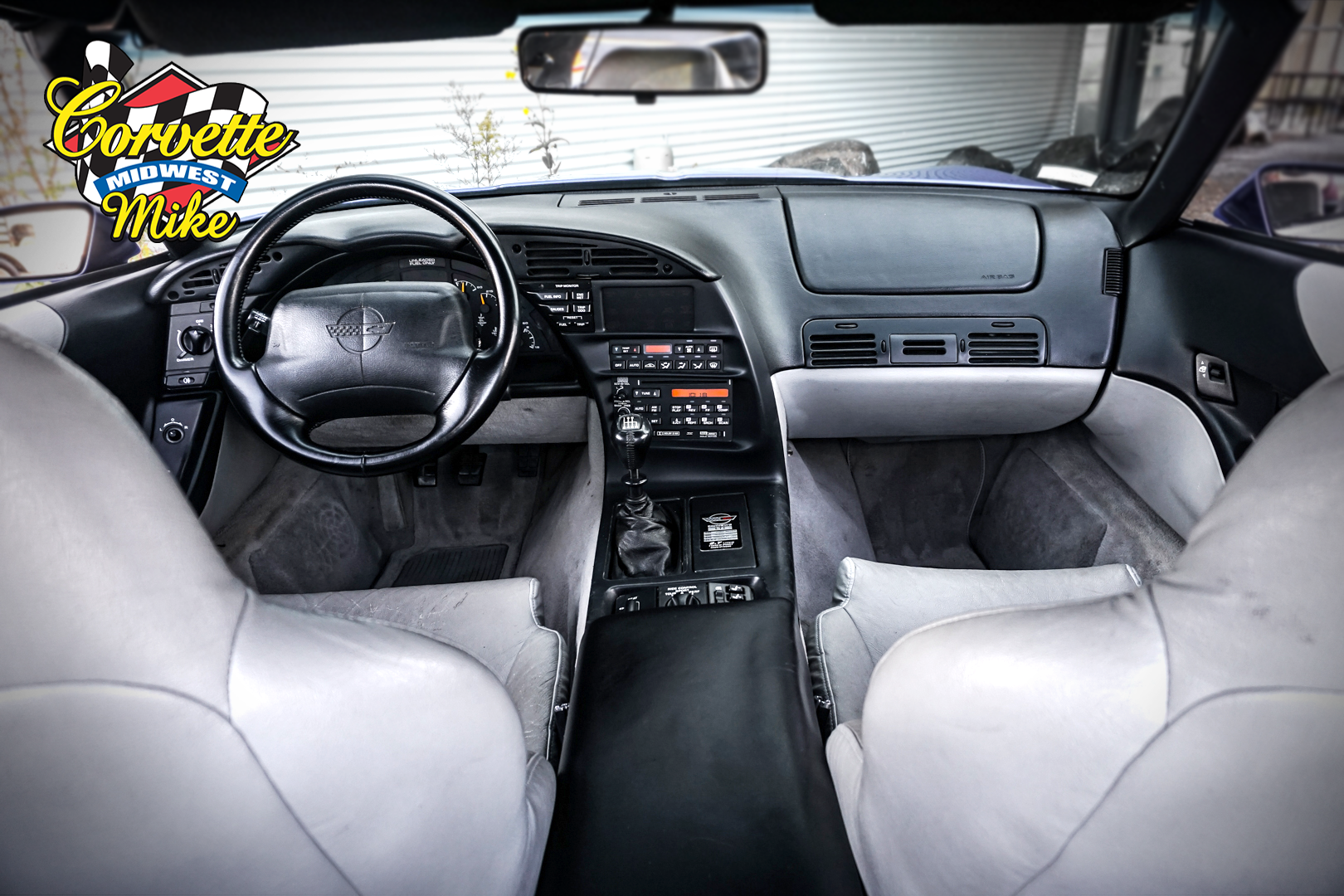 There are a lot of C4 Corvettes out there, but this one is particularly special in our opinion. It's got some very desirable options that make it more than just a pretty face (or a pretty color, in this case).
First off, it's a six-speed manual car. Most C4 Corvettes we see are automatics. In addition, it has the more supportive sport seats, an option that pairs well with the selective ride and handling package. It's also equipped with the Delco Bose stereo, with both a CD player and a cassette player.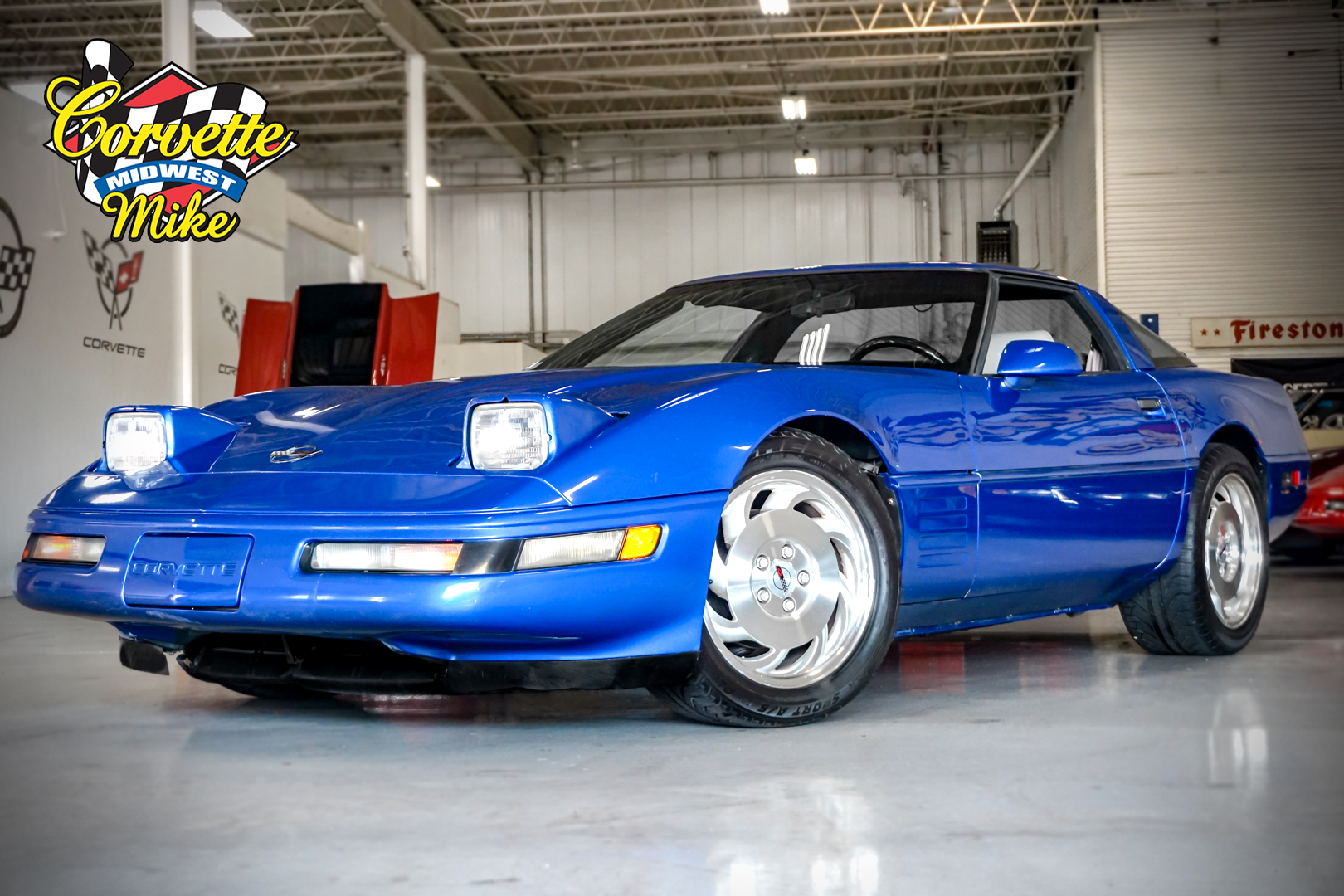 This was a well-equipped car in 1994, and its owners have certainly enjoyed driving it. Based on the condition of the paint and interior, you might be surprised to learn that this car has almost 130,000 miles.
We'd certainly like to add many more miles to that total, given the chance.