This one of a kind hot rod is made of parts from other cars. There's a whole lot of Mopar in the mix.
---
Every hot rod is unique in some way, but at the same time, we've all seen our share of chopped and channeled pre-war Fords powered by Chevrolet small block V8s. This, on the other hand, is something entirely different.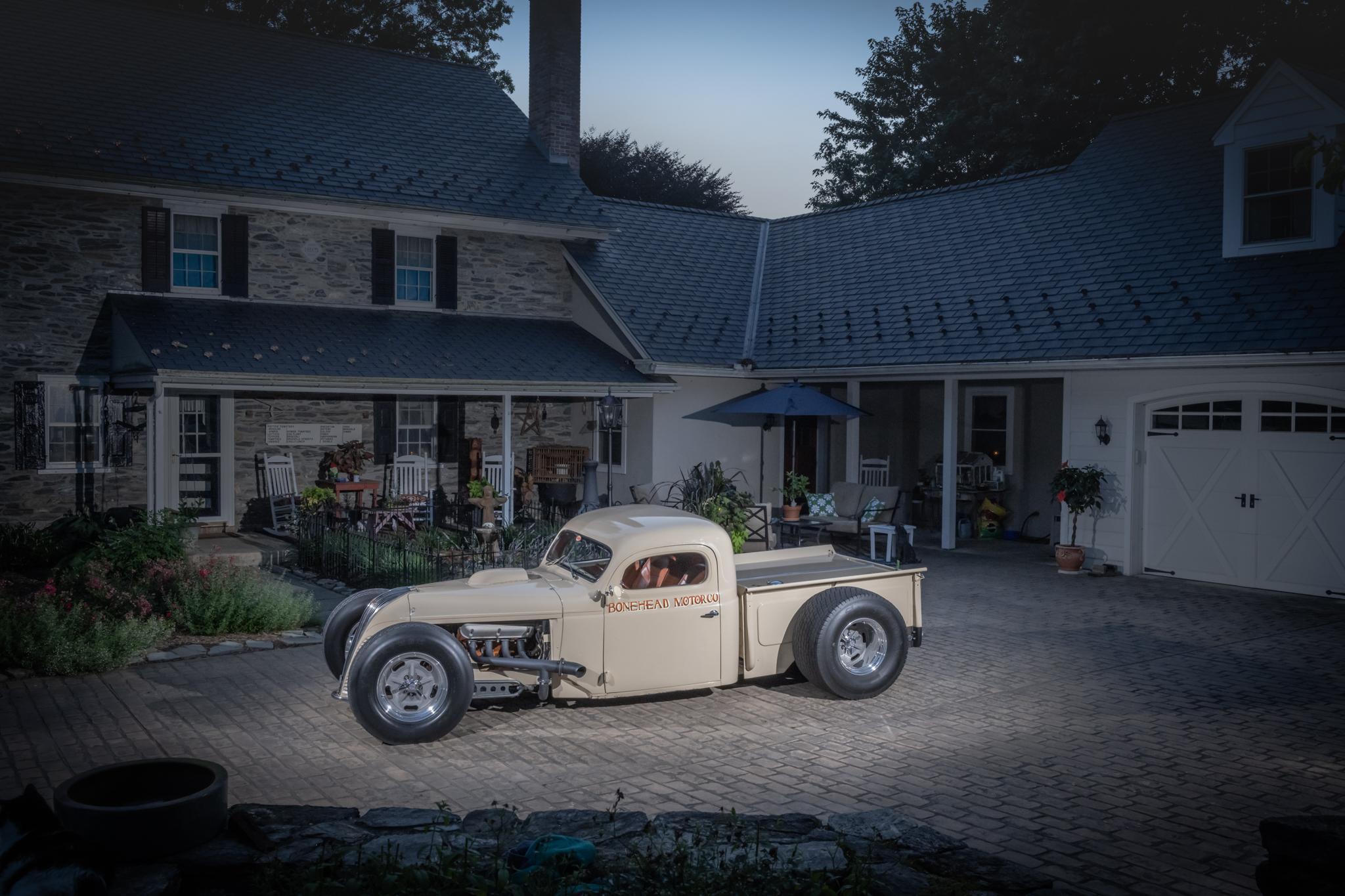 This hot rod started life as a 1940 Dodge VF-32 pickup truck, and it's powered by an early Hemi V8. Specifically, it's a 331 cubic inch Chrysler Firepower unit from the early 1950s. It's fed by a four barrel Holley carburetor perched atop a Hot Heads dual plane, high rise intake manifold.
Other engine upgrades include an Iskenderian camshaft, a pair of vintage Flyrite valve covers, and custom made, ceramic-coated headers. The fuel and ignition systems have also been upgraded.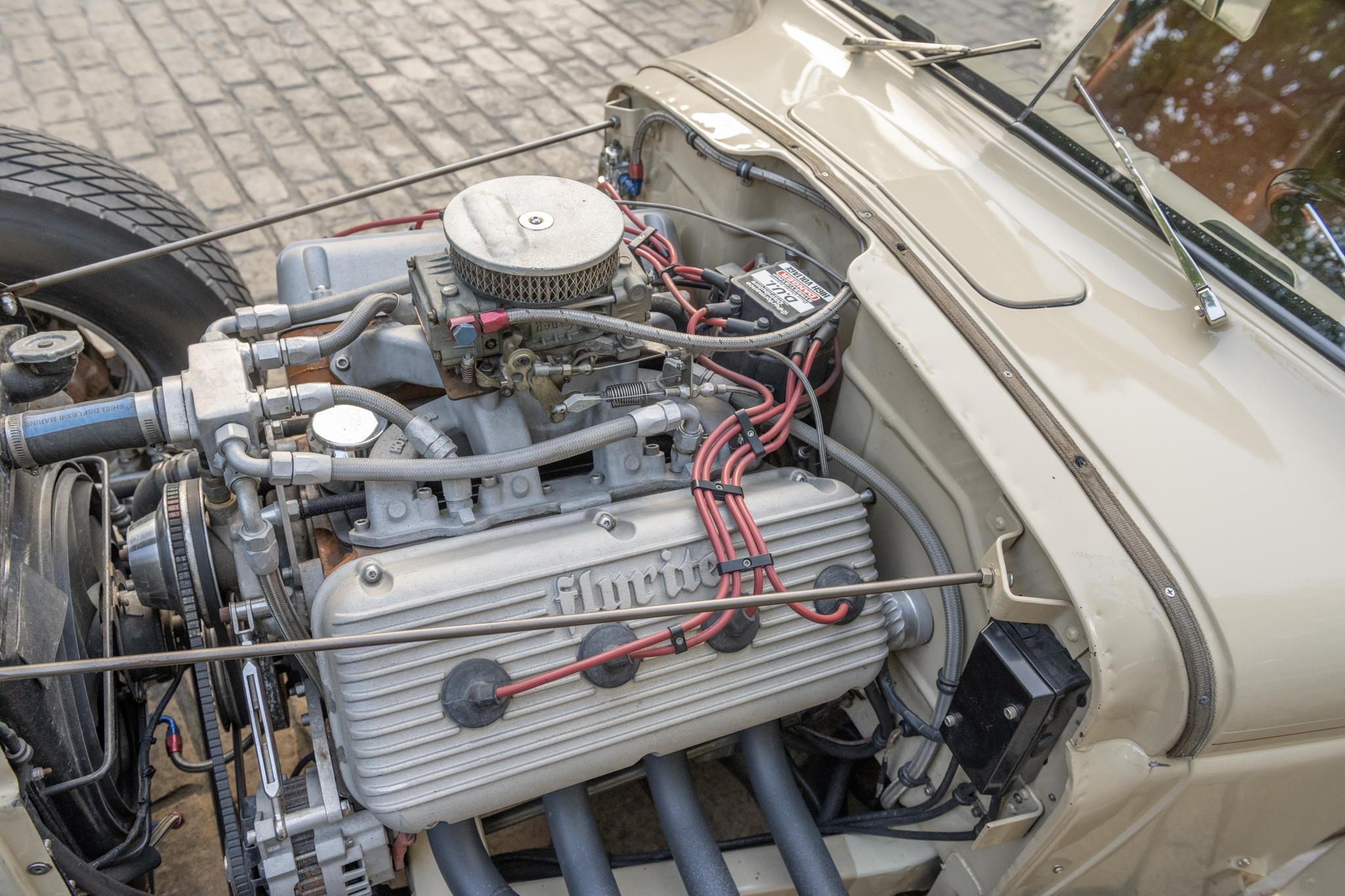 Power is sent through a GM 700R4 transmission to a Detroit Locker-equipped Ford 9" rear end. There's the token representation from the other members of the Big Three.
The 1940 Dodge VF-32 pickup body was chopped and channeled over the custom-built frame. A 1937 Essex Terraplane nose was modified to flow with the shape of the hood. Out back, the pickup bed was finished off with a steel tonneau cover before the entire truck was painted in a nice, glossy tan with hand-painted accents.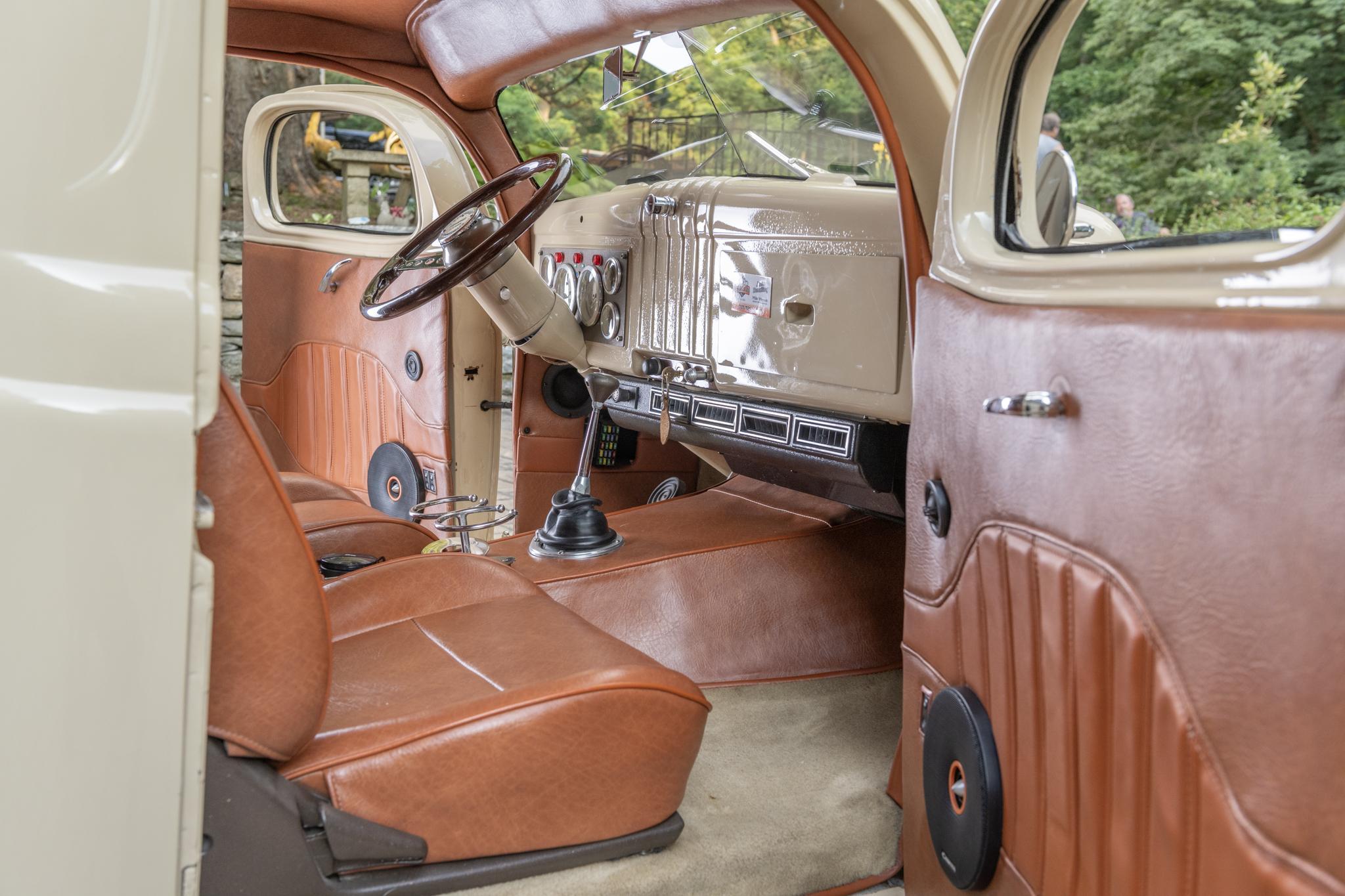 From the outside, this looks like a traditionally-styled hot rod from a bygone era. Inside, though, it's all new and fresh. It looks like it could be one of the most comfortable hot rods we've ever seen.
You can find it offered for sale on Bring A Trailer. Act fast if you want to make this unique creation yours!