Elevate your Chevy collection!
---
In a world where modernity often eclipses classic beauty, the 1955 Chevrolet Roadster stands out as a harmonious blend of both worlds. This head-turning Roadster is more than just a vintage car—it's an artistic expression, a manifestation of time travel on four wheels.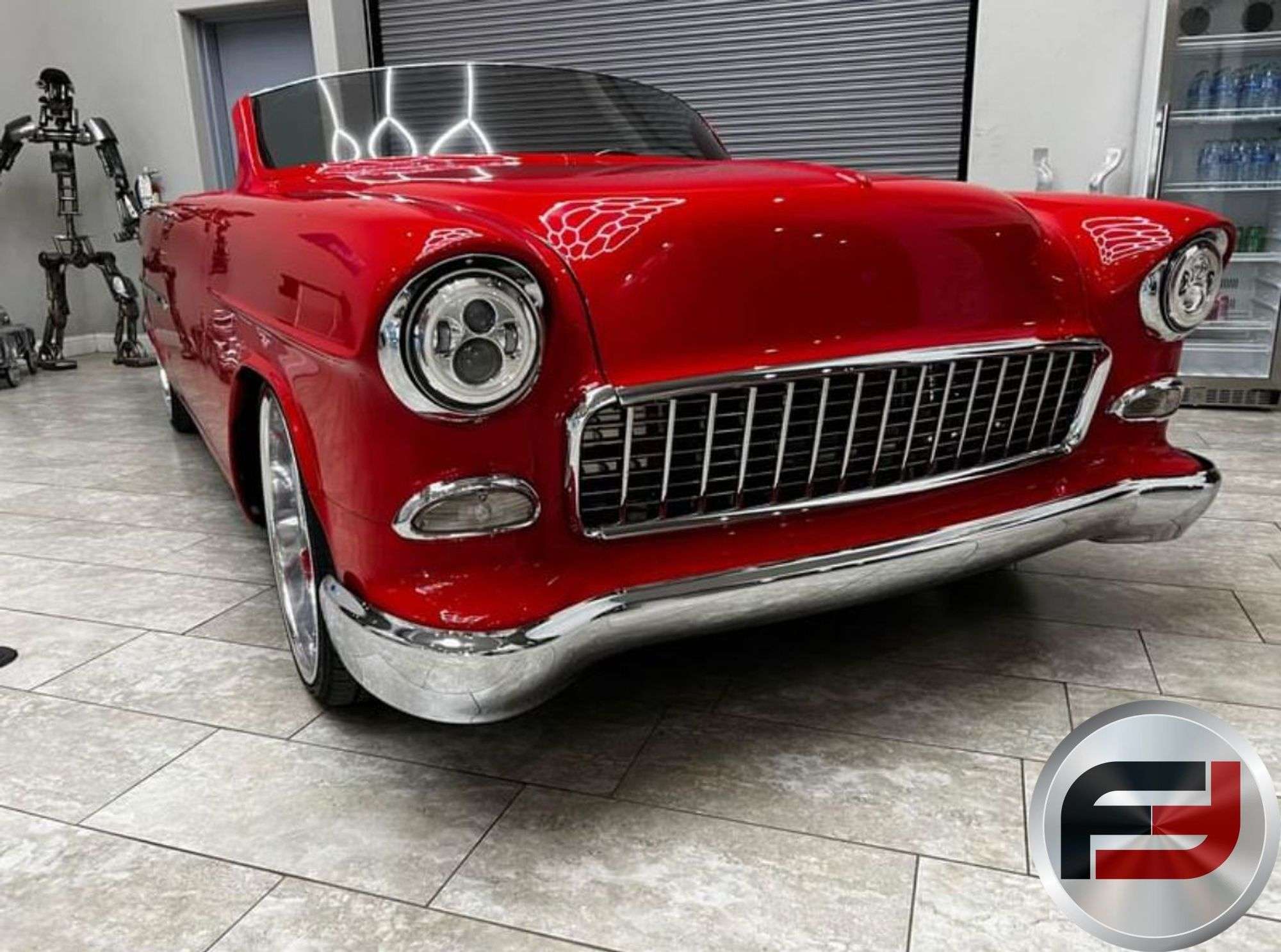 Under its hood, the Chevrolet beats with a robust heart—a 350 CI V8 engine, perfectly coupled with an automatic transmission. Not just that, power steering makes navigating this beauty a breeze. But its prowess isn't just limited to the engine. The Roadster boasts impressive 20" wheels upfront, while the rear is graced by even larger 22" wheels, giving it a stance that demands attention.
Wrapped in an entrancing shade of red, this classic not only captures the essence of the 50s but also celebrates the nuances of today. The custom-built body is a testament to craftsmanship, designed for those with a discerning taste for cars.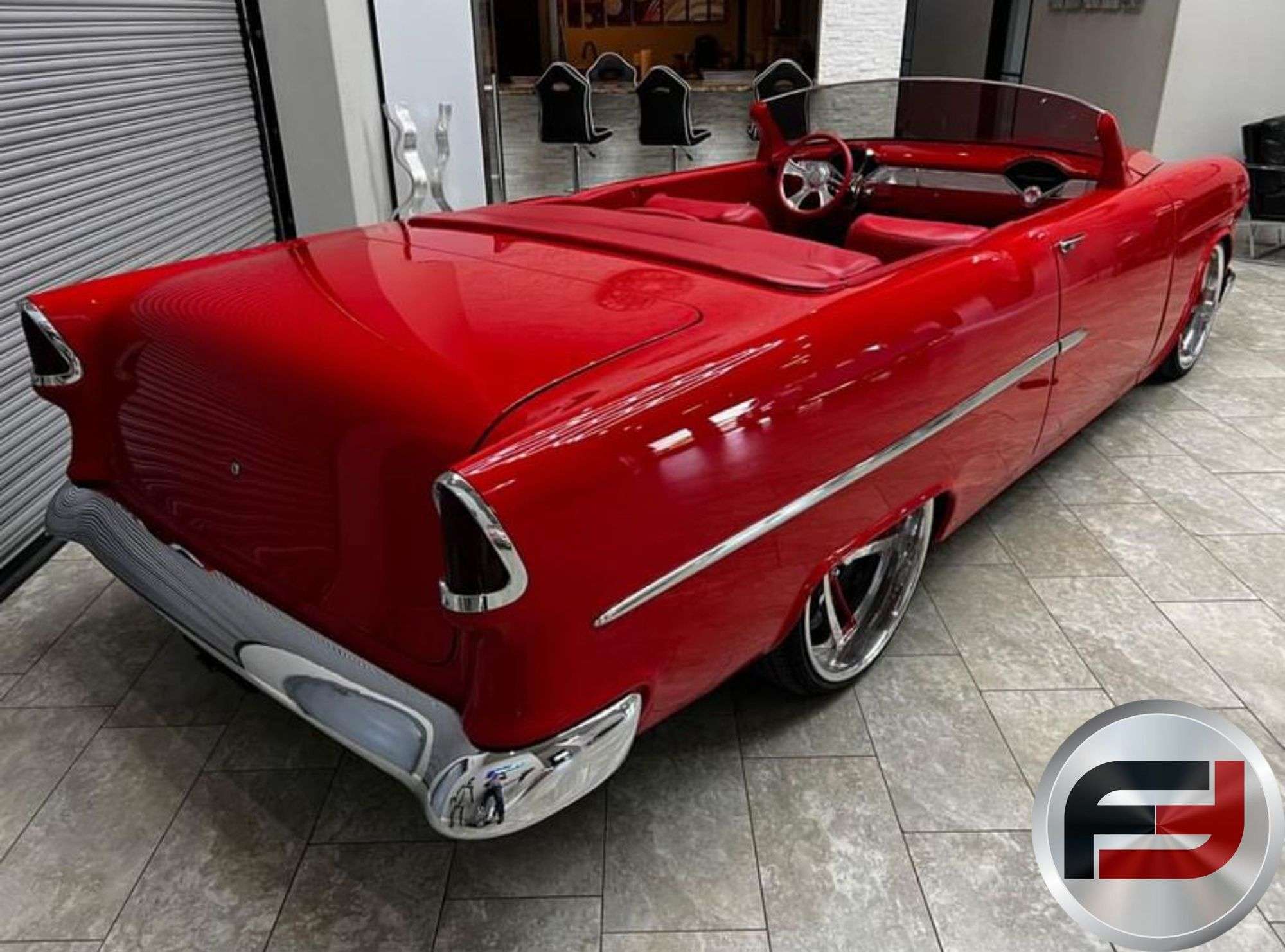 While the exterior exudes vintage charm, the interior is all about the future. Digital gauges adorn its dashboard, a nod to the tech-savvy era we live in. Safety isn't compromised either, with the Roadster fitted with four-wheel disc brakes, ensuring smooth halts whenever required. And powering its rear is a 9" Ford rear end, solidifying its stance on performance.
But what makes this Chevrolet Roadster even more unique is its fusion of automotive art with music. Along with the car comes a custom guitar—a melodic companion for road trips or serene evening drives. And if that's not enough music for you, a custom stereo is snugly fitted in its trunk, ready to play your favorite tunes from yesteryears or today's top hits.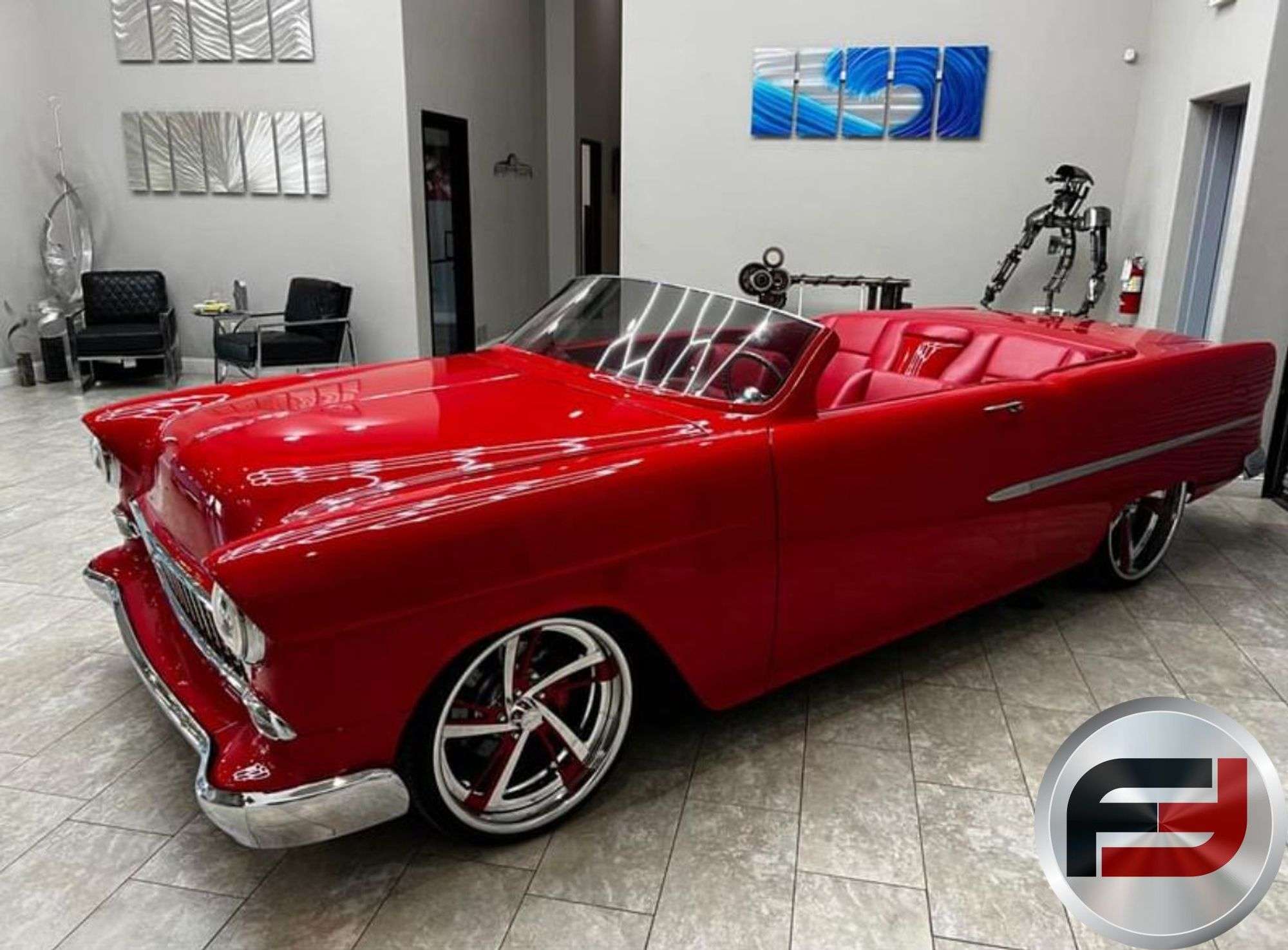 Speaking of the trunk, it houses the battery, keeping it away from the engine bay and ensuring optimal weight distribution. It's these little details that elevate the Roadster from being just another classic car to a modern marvel with a touch of vintage.
In essence, the 1955 Chevrolet Roadster is not just a car—it's an experience, a journey through time. It's a testament to the fact that when classic design meets modern innovation, magic happens.
Freije & Freije's West Texas Classic Car Auction will take place in Odessa, Texas on November 4th at 9 a.m. CST. The sale will have close to 100 classic and collector cars available. Visit the website to register to bid. If you have a vehicle to consign, please email josh.s@freijeauctioneers.com