A Stealthy Panther with a Lion's Roar.
---
Steeped in Italian craftsmanship and American power, the 1987 Amerisport Detomaso Pantera GT5-S is a juxtaposition of refined elegance and raw vehicular prowess. Dressed to kill in its glossy black hue accented with gold, this masterpiece is more than just another car; it's a statement on wheels.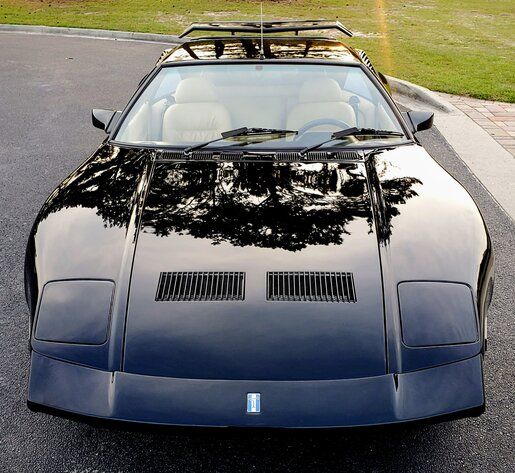 Holding the distinction of being one of only 38 US Spec GT5-S variants, its design origins trace back to the genius of American Tom Tjaarda at Ghia. While it exudes a subdued sophistication from the outside, under the hood lies a beast waiting to be unleashed.
The GT5-S represents the culmination of the Detomaso Pantera era, marking its final rendition before the separation from the Ford Motor Company in 1974. The spirit of craftsmanship is evident in every curve of its all-steel body, hand-sculpted meticulously in Modena, Italy.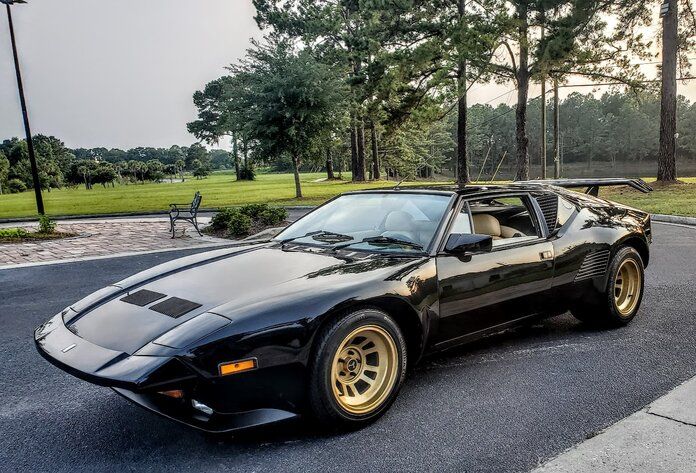 What distinguishes the US-spec from its European counterpart is the artistry of American Auto maven, Kirk Evans. He infused the car with several updates, including a beefier version of the Ford 5.8L 351 Cleveland engine. Packing a punch with approximately 450 hp, it stands superior to its European siblings.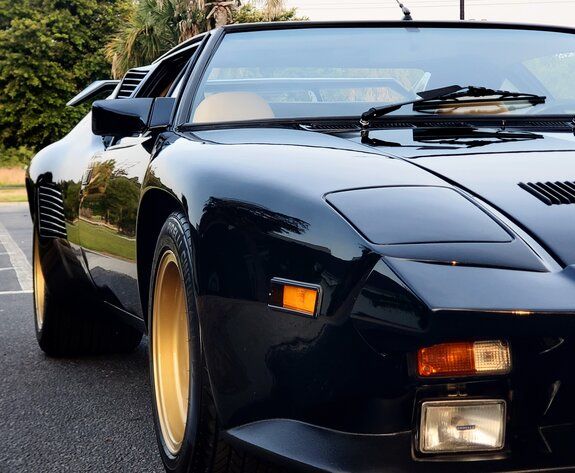 The blend of German engineering, evident in its ZF 5-speed transaxle, combined with its Italian craftsmanship gives the GT5-S its unique DNA. The freshly renovated Campagnolo GT4 Gold/Clear Powder Coated Magnesium wheels and the new Pirelli Cinturato P7 tires ensure it stands grounded, ready to conquer any terrain.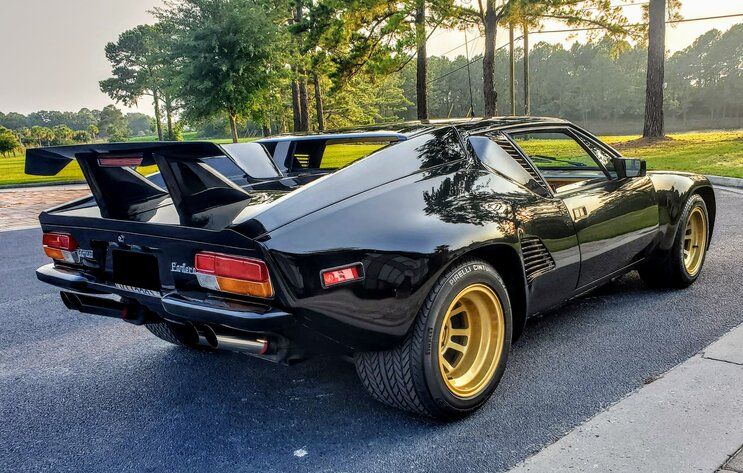 Though it boasts a modest 17,500 miles over three-plus decades, it's been kept in prime condition. Recently, a comprehensive overhaul of essential components was done, ensuring it remains in its prime for many more miles to come.
Often dubbed the "Gentleman's Supercar", the GT5-S distinguishes itself from the flashy Countach of its time, offering a subtler yet just as captivating charm. With the grace of a panther and the roar of a lion, this Pantera is not for the faint of heart. For those who seek understated grandeur, this car is a nod to supreme craftsmanship, raw power, and timeless beauty, making it an undeniable classic among the world's most beautiful cars.
The Henderson Auction Collector Series sale will take place at Barber Vintage Motorsports Museum located at 6030 Barber Motorsports Pkwy, Birmingham, Alabama 35094. The sale date is Saturday October, 28th. Bidding is available online and on site.
To obtain Bidder Registration credentials, please contact Kaely Scarle at 1-225-341-6895 or email Kaely at Kaely@hendersonauctions.com
If you have a vehicle to consign please reach out to Consignment Specialist Ben Hocevar at 1-225-363-8488 or email your images and information to ben@hendersonauctions.com