A Piece of Racing Heritage.
---
An exquisite representation of racing history and engineering prowess, the 1964 Assembled ERA Shelby Cobra FIA Competition Roadster is a marvel that transcends time. With its comprehensive documentation and a provenance trail leading back to the original owner and ERA, this vehicle stands as a testament to the legacy of Shelby Cobra.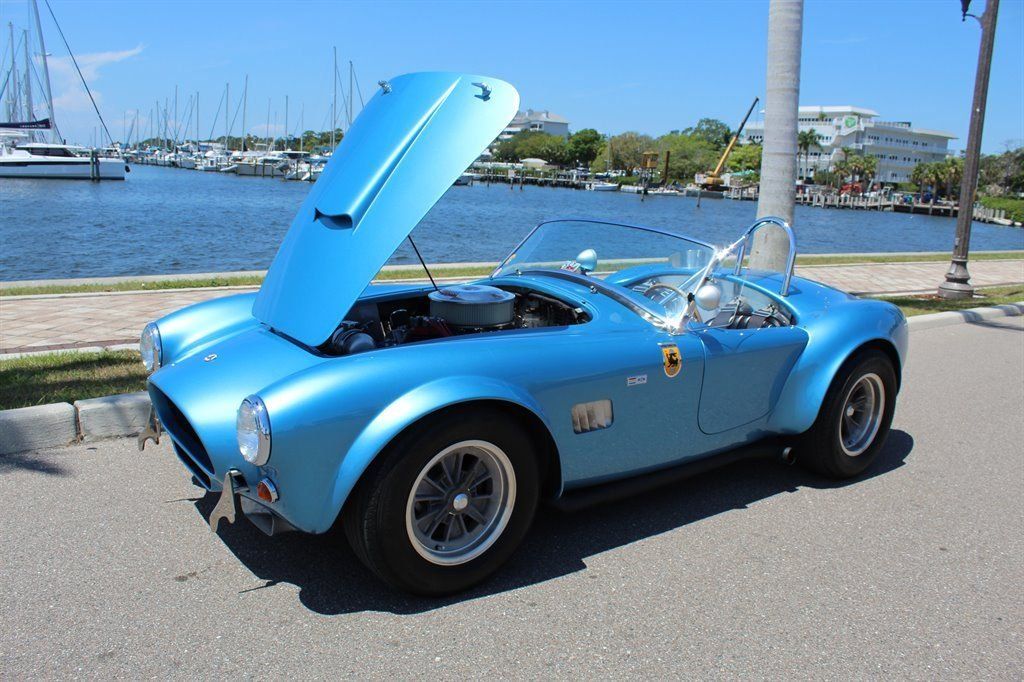 Under the hood lies a powerhouse - a Dart 366 CI Steel Block engine, stroked from a 302, expertly installed by the current owner and built by RPM Competition Engines in Pennsylvania. This engine roars with 541 HP at 6500 RPM, thanks to its 10.3:1 compression ratio, Mahle Pistons, Dart Pro 1 Aluminum Heads, and a suite of top-tier components including a Comp Cams Camshaft with Hydraulic Roller and TD Rocker Shafts, and a 750 CFM Holley Carburetor.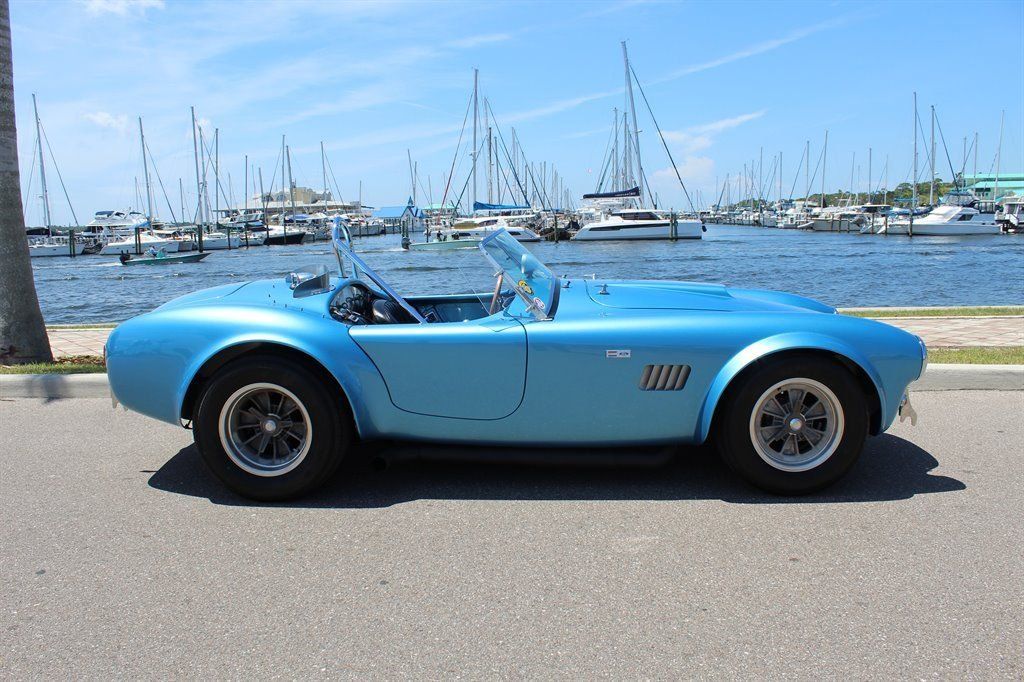 This roadster's transmission system has been upgraded to a Tremec TKO 600 5-Speed, complete with a Hurst Shifter for precision and control. Painted in the original Maui Blue in January 2022 and protected with Ceramic Pro film, the car's aesthetic is both classic and durable.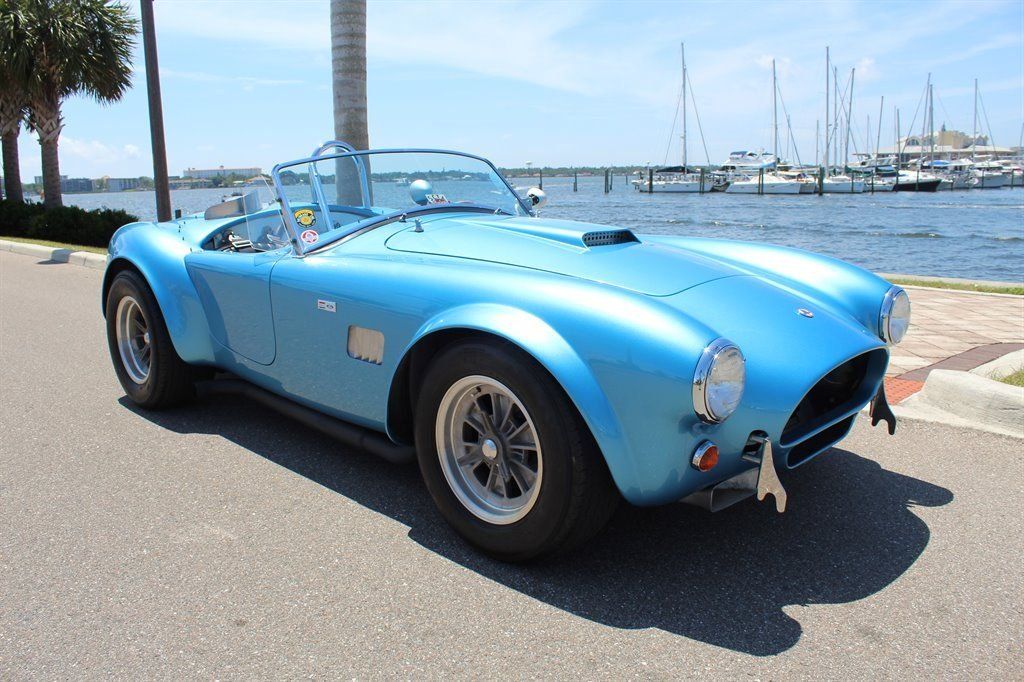 The interior boasts black leather bucket seats, a tonneau hood cover, and an authentic FIA dashboard with Stewart Warner instruments, maintaining the car's historical authenticity. The correct Cobra 15-inch wood-rimmed steering wheel adds to the classic feel.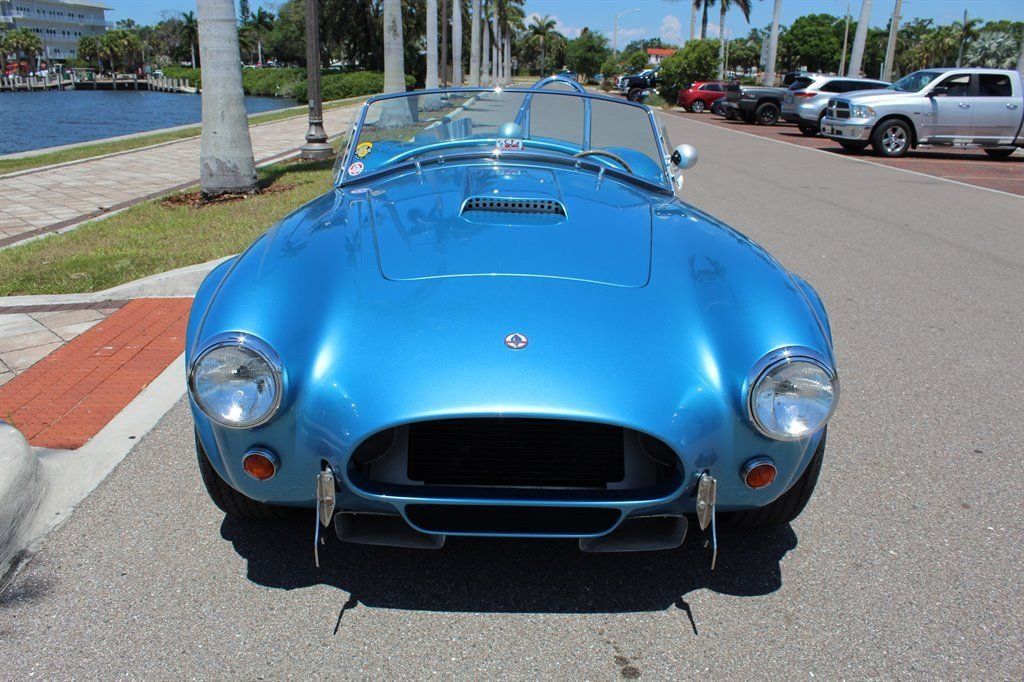 Notably, the chassis underwent significant enhancements at ERA in Connecticut. These include the installation of an optional competition independent rear suspension with a Jaguar/Salisbury differential, advanced braking systems, and 15" Pin Drive Knock-Off Wheels on Avon CR6 ZZ tires.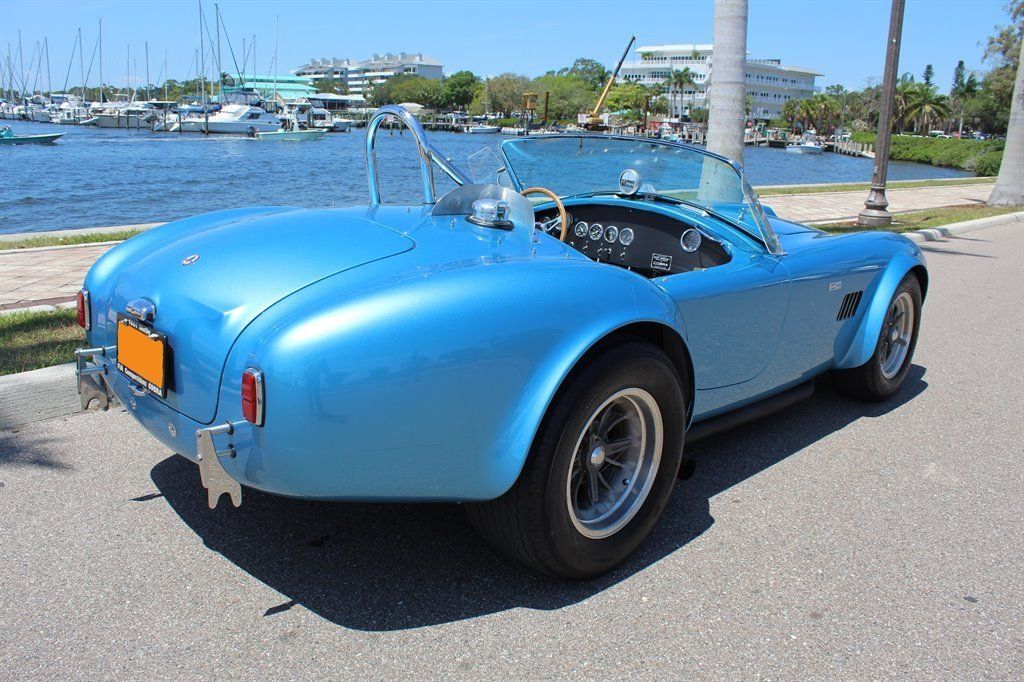 Additional features that set this Cobra apart include its LeMans fuel cap, FIA splash shield, front brake cooling ducts, Raydot mirrors, chromed quick jack points, alloy fender vents, and complete heat proofing under the car.
This Shelby Cobra is more than a car; it's a piece of automotive artistry. It reflects a passion for speed, precision, and historical authenticity, making it a prized possession for any collector. With only 8,000 miles on the odometer, of which 900 were post-restoration, this roadster is not just a showpiece but a fully sorted, high-performance machine, ready to deliver an exhilarating driving experience.
Premier Auction Group's December event takes place on December 1st and 2nd. With over 300 lots covering classic and enthusiast cars and automobilia this event is one to add to your calendar. Come and enjoy the cars and action in Florida in December. For more information just click here.