This low-mileage snake is ready to curl up in your garage.
---
Whether you didn't have the financial means to buy this 2008 Dodge Viper SRT-10 when it was new or you made other choices, you essentially can have a do over with this car. With a mere 294 miles on the clock, this is about as close as you'll get to buying one brand new. In fact, if you look in the pictures, the airbag warning tag is still attached to the passenger's side of the dash. This amazingly new Viper SRT-10 is available right now through GAA Classic Cars.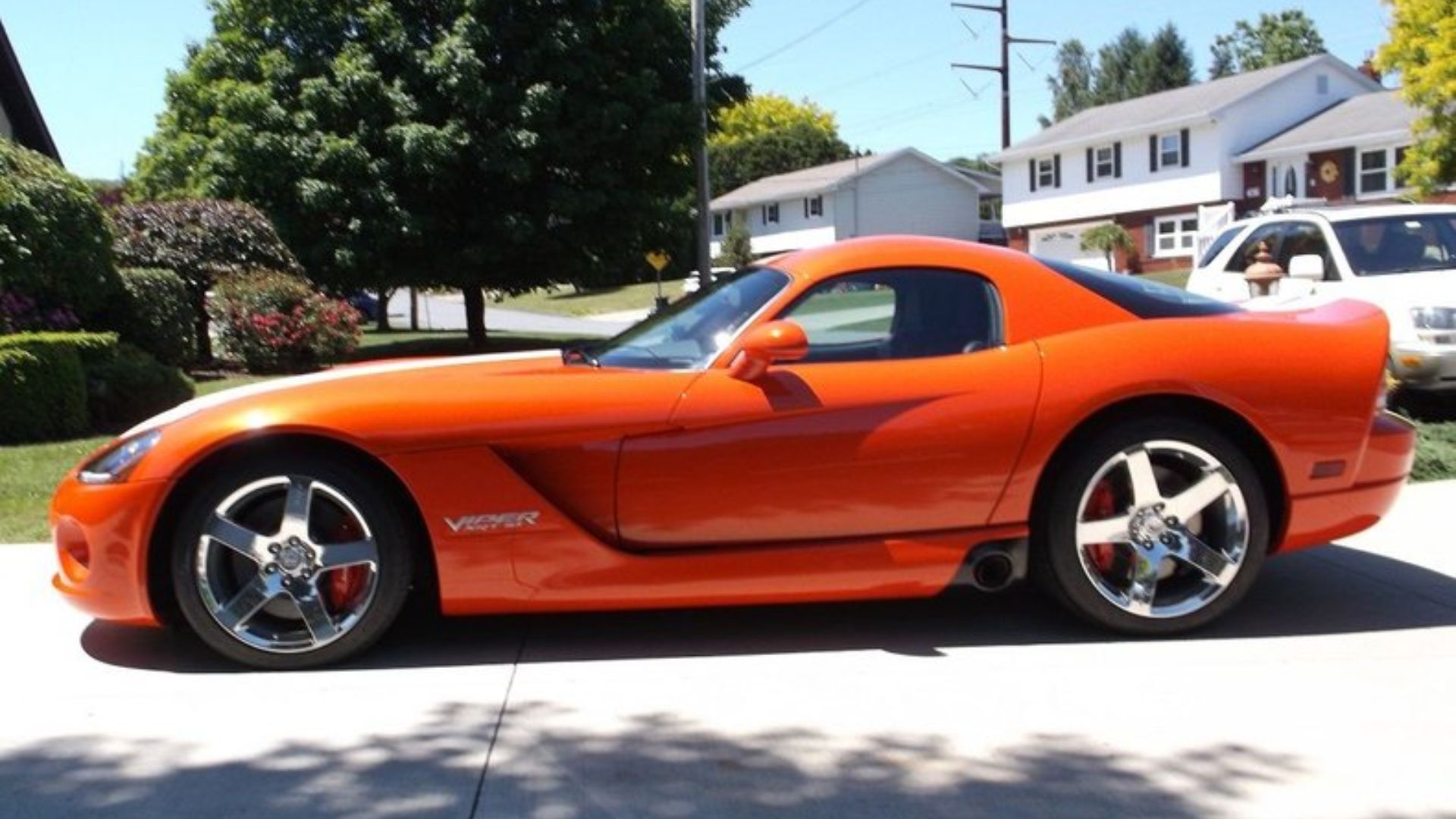 Of course, the primary reason to be interested in a Viper SRT-10 is that hard-hitting 8.4-liter V10 engine set far behind the front axle. Not only does it provide absolutely brutal acceleration, its placement ensures better handling than most would expect from a car like this. A 6-speed manual transmission will please the driving purists who know the joys of the third pedal.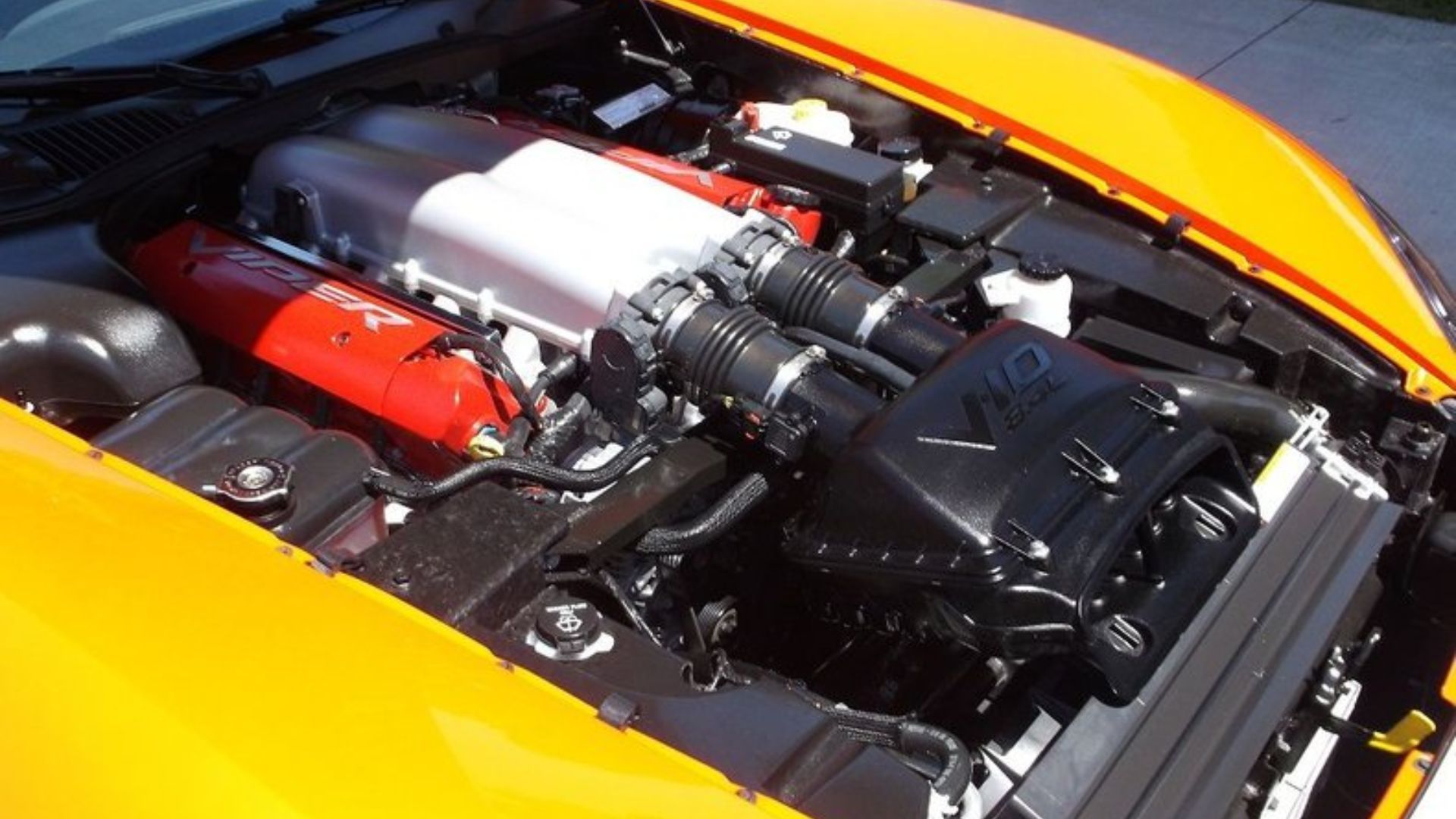 The owner of this Viper must've have kept it tucked away with extreme care. The Very Orange Pearlcoat looks absolutely immaculate in the photos and we can imagine it would be even more impressive in person. Factory painted white stripes have aged excellently, plus this is 1 of 9 of these cars ever made with this option. Everything on the car is original, including the chrome five-spoke SRT wheels, so you're not dealing with someone else's questionable tastes in aftermarket modifications.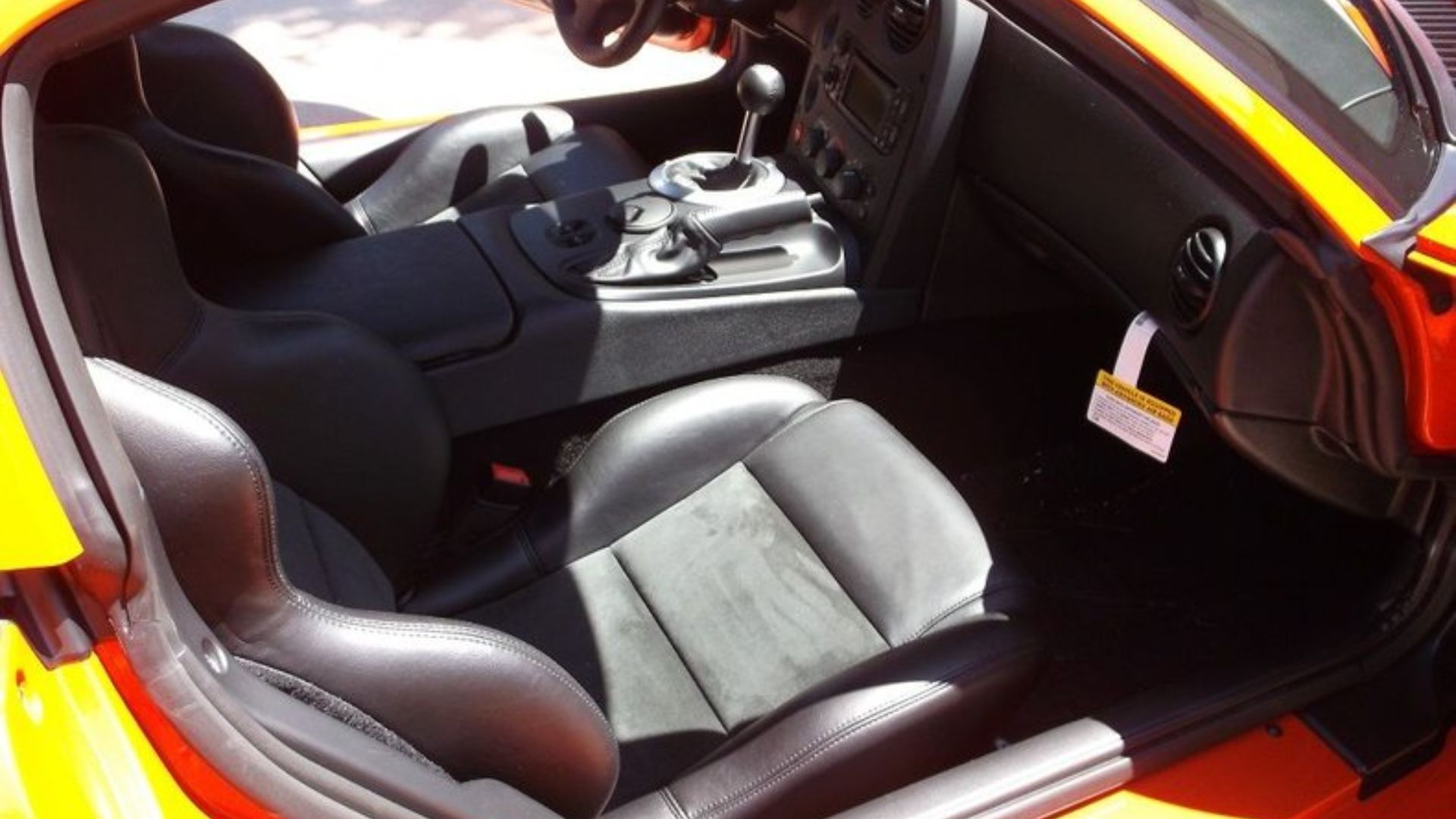 Options abound for the interior, including the Customer Preferred Package 21A, keyless entry, Sirius satellite radio, AM/FM CD radio with navigation, plus black microfiber seats with black leather trim. Both key fobs are included with the dealer lot tags, plus the original window sticker, new vehicle preparation sheet, and all the original documentation.
A car like this 2008 Dodge Viper SRT-10 is an amazing find you don't just stumble across whenever, especially considering it has under 300 miles on the odometer.
If you're still interested in looking through other cars, GAA Classic Cars has a nice selection for you to peruse. Also, if you're wanting to consign a vehicle or collection, click here.