This luxurious automobile might be just the right car for any enthusiast with a taste for speed and luxury.
---
Jaguar is a brand most known for its dedication to speed and style, paving the way for other European brands in the luxury sports car industry. Whether you are a Top Gear Icon or an ordinary fun-loving enthusiast, there is something for everyone to appreciate with the Jag brand. The early 2000s were an exciting time for the automaker as the industry was slowly becoming what it is today, fast, good-looking, and comfortable. Just as always, Jaguar led this charge into a new era of automobiles with their vast lineup of sedans and coupes, which had pedestrians everywhere turning their heads at the attractive cars.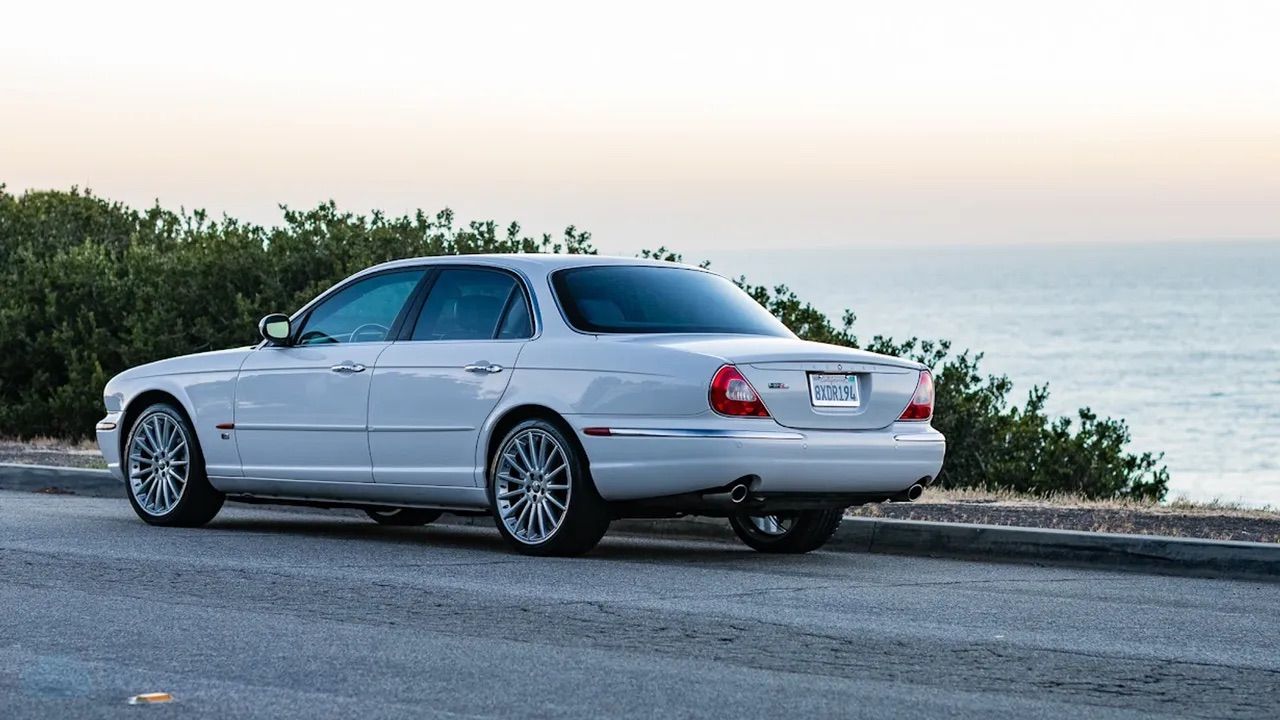 This particular vehicle is a Jaguar XJR which, among other things, signified its presence as a swift business/luxury sedan. One look at the exterior will tell you the story of a car whose life was spent with owners who knew a thing or two about good maintenance. In fact, one of the only notable imperfections on the vehicle is a tiny crack under the grille, which is barely visible in pictures. Outside of the small crack, the rest of the body is without much need for work as the vehicle has been kept in excellent shape. If you were wondering, that exterior paint color is Onyx White which helps the car achieve such a great look.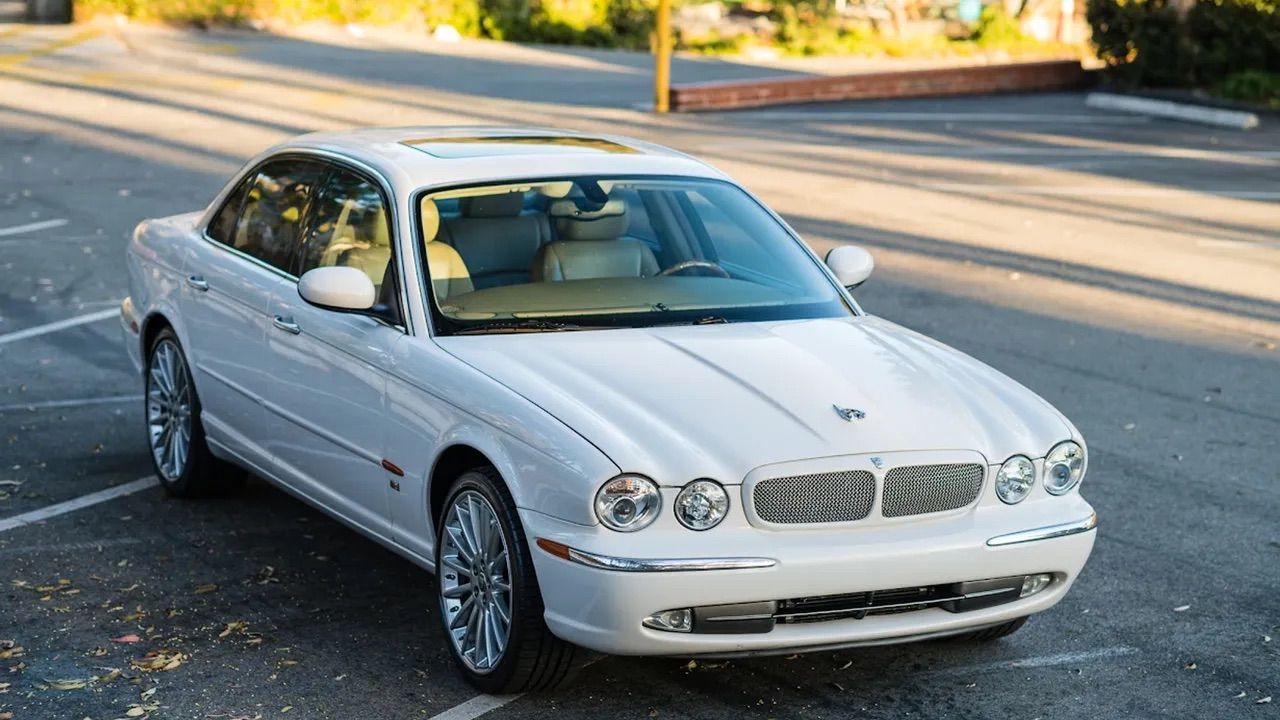 Now we get into the fun part as we examine the drivetrain whose performance is so precise you might mistake it for an American muscle car. Under the hood of this fast cruiser is a 4.2-liter V8 engine that utilizes its high displacement for maximum power. Along with all eight cylinders, the driver is also treated to the scream of a supercharger under the hood, likely giving many modern-day sports cars a run for their money. All 390 horsepower is sent through a six-speed automatic transmission which is the perfect power transfer mode for the classic luxury sports car. With just 109,600 miles on the odometer, this incredible Jaguar might be an excellent option for any luxury-focused automotive enthusiast.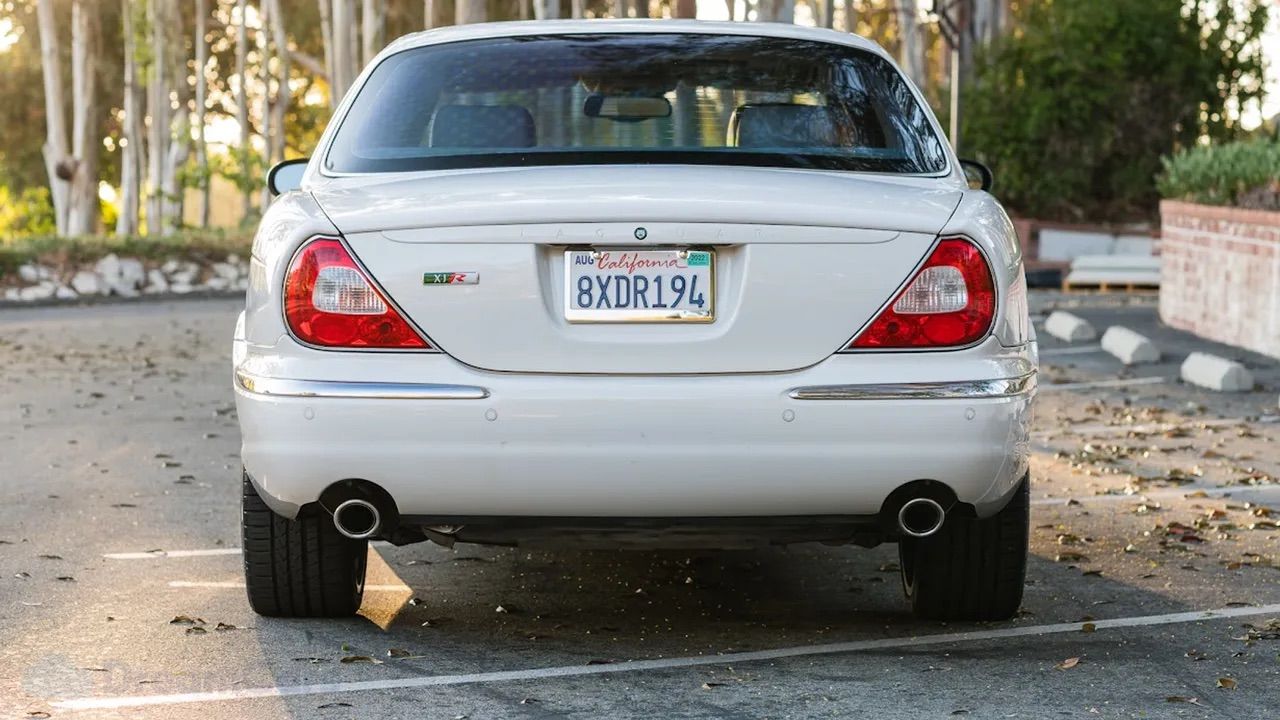 This beautiful Jaguar and many others cars are for sale on dreamcars.com Sell today for free, with no waiting and excellent customer service.  Visit https://dreamcars.com/info/selling to learn more.