Pontiac sent the Firebird off in style with this limited-production model.
---
Automotive enthusiasts collectively mourned when GM killed off its F-body cars in 2002, and while the Camaro would be reborn eight years later, the Firebird (and the Pontiac brand) never did. To send the Firebird off in style, the 2002 Pontiac Trans Am Collector Edition combined the performance of the WS6 package with an exclusive exterior design. Only 2,000 were made in both coupe and convertible form with manual and automatic transmissions, and this Collector Edition is highly collectible as its just one of 492 convertibles built with an automatic and it survives with very low mileage.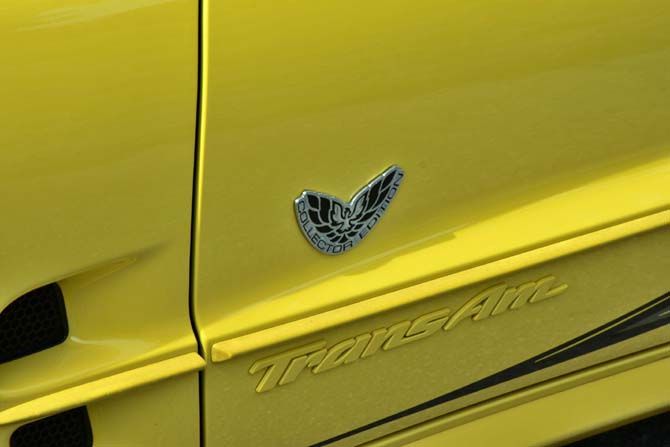 Based on the high-powered WS6 model, the Collector Edition definitely stands out starting with an exclusive color that is aptly called Pontiac Collector Yellow. This paint job is accented by the black, five-spoke wheels, but what really sets this package apart are the iconic screaming chicken decals and badges. Inside, the all-black interior gets the Collector Edition logo embroidered on the front headrests, and it also gets period-specific upgrades such as a 12-disc CD changer and a Passport radar detector.
While the paint and limited production made this car an instant collectible, the best part about the 2002 Pontiac Trans Am Collector Edition is the standard WS6 package adding the 5.7-liter LS1 V8 under the hood with 325 horsepower and 350 lb-ft of torque. A six-speed manual transmission was offered on these cars, but this one uses the four-speed automatic. Everywhere you look on this Trans Am, the car is clean and flawless thanks to proper care and an odometer that shows just over 7,900 original miles.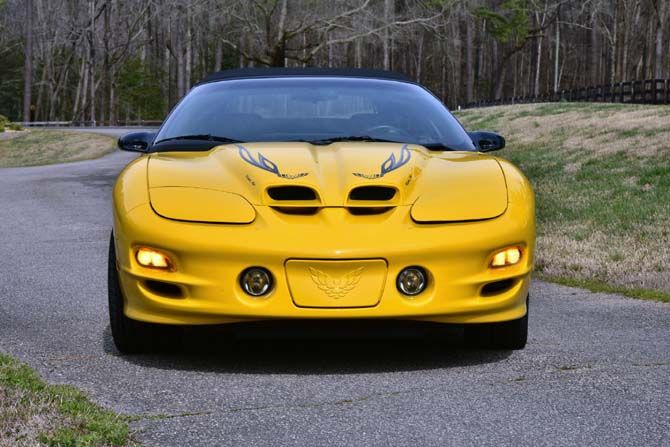 This stunningly low-mileage example of the 2002 Pontiac Trans Am Collector Edition will cross the auction block at Raleigh Classic Car Auctions' Summer 2020 Raleigh Classic, which takes place August 21-22.