This one has been customized with some nice luxuries.
---
For good reason, this 1998 AM General Hummer H1 has earned a reputation as being an incredible off-road vehicle. Since these were designed for military operations where soldiers had to go where pavement might be nowhere in sight, these were made to be tough and highly capable. Available to bid on through Awesome Joe Auctions for the moment, this one has a soft side as well, so you can bring the family along for some epic adventures.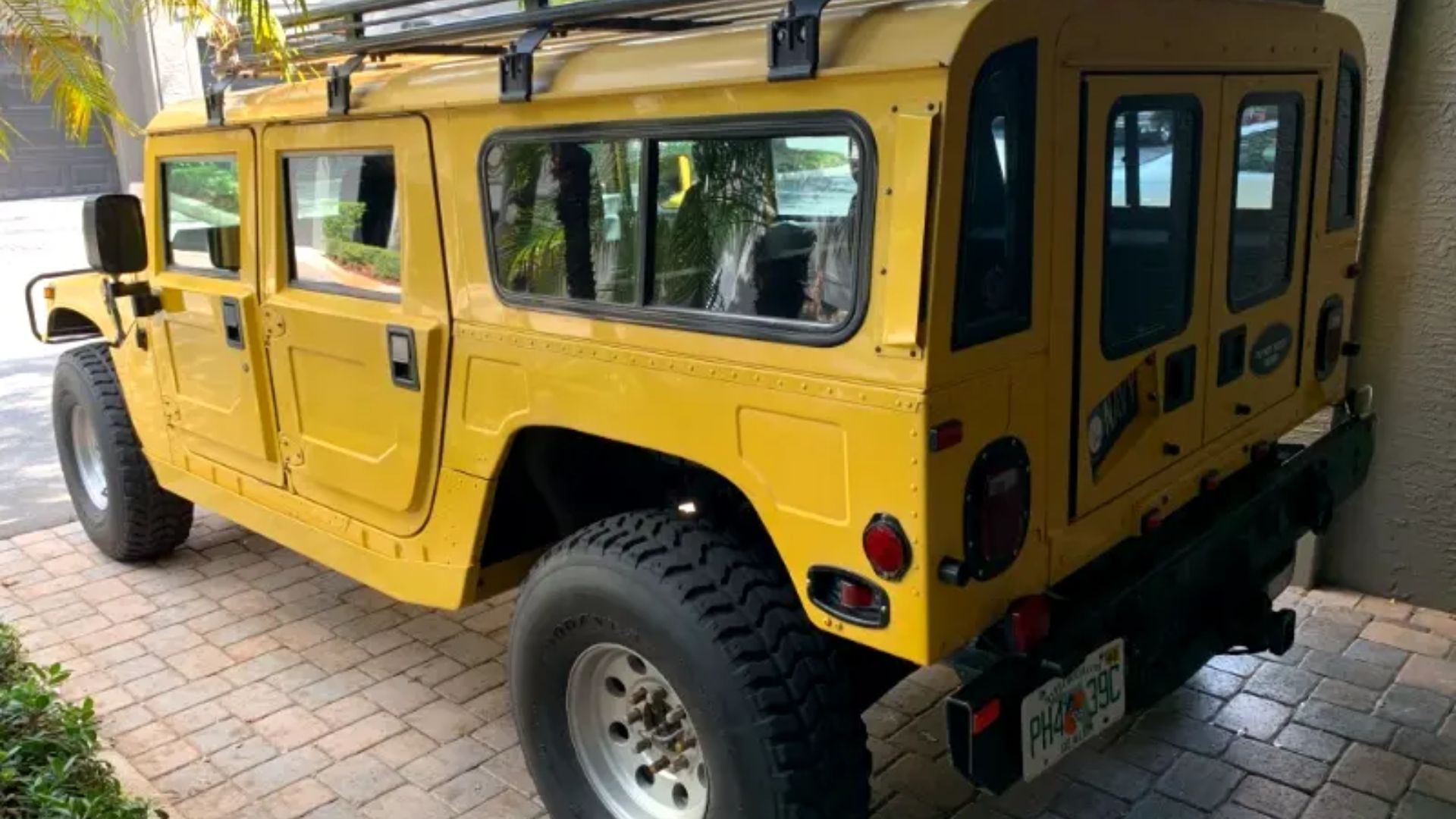 First, let's get back to the rugged and capable nature of this truck. Right off the bat you should note the Warn winch mounted on the front, perfect for helping recover lesser 4x4s but hopefully not yourself, but you have it there just in case. Two big D-rings on either side of the winch are perfect anchor points, too. A brush guard helps protect that nice yellow paint from damage on the trail, while roof lights provide additional illumination if you stay out past sunset. There's even a massive rooftop basket for you to strap down all kinds of gear, because room is in no shortage.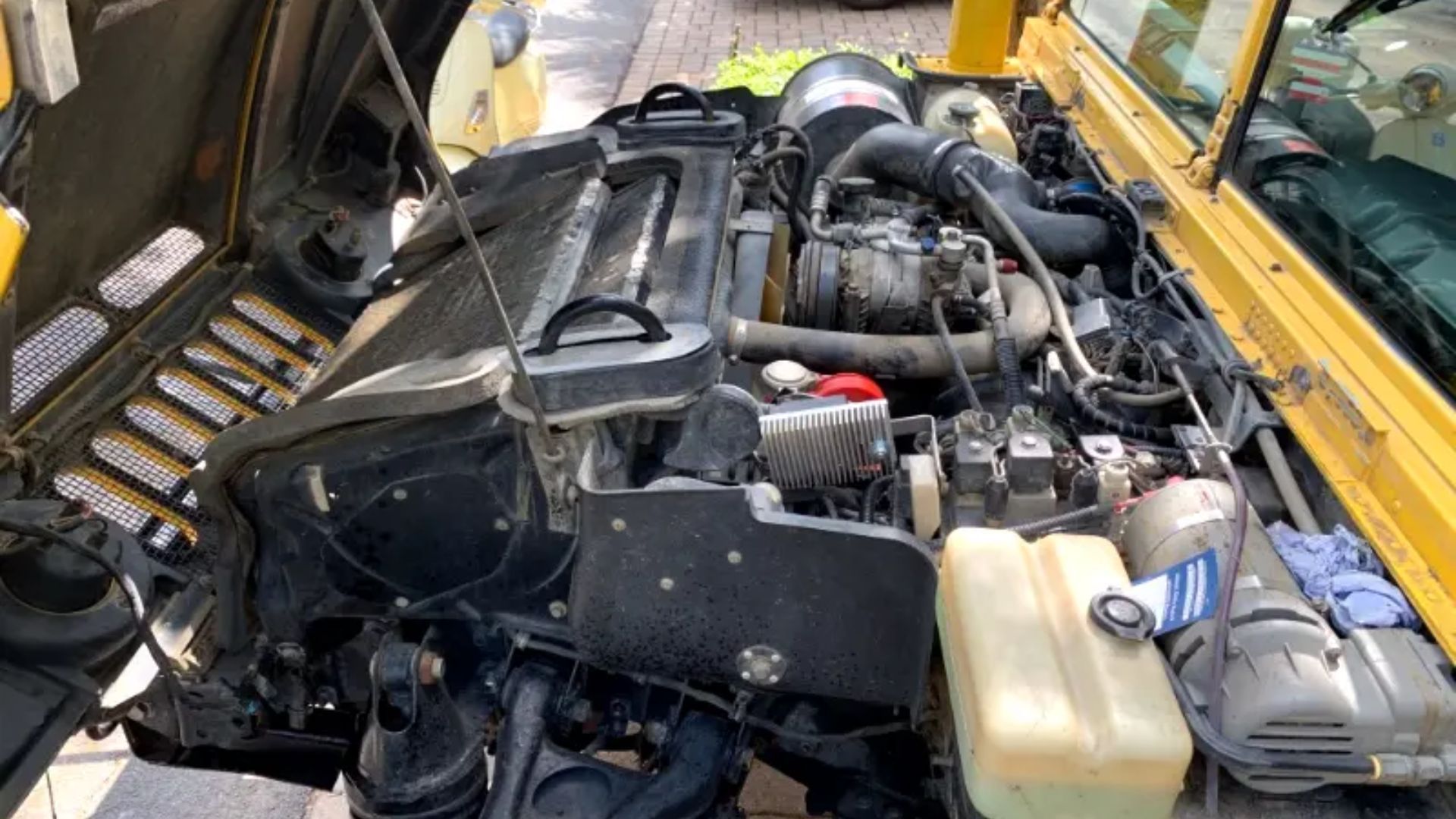 Even more importantly, this Hummer H1 comes with the 6.5-liter turbo diesel V8. That's the engine you really want for leaving roads behind, thanks to not only its legendary durability, but also that all-important low-end torque for pulling through really tough conditions.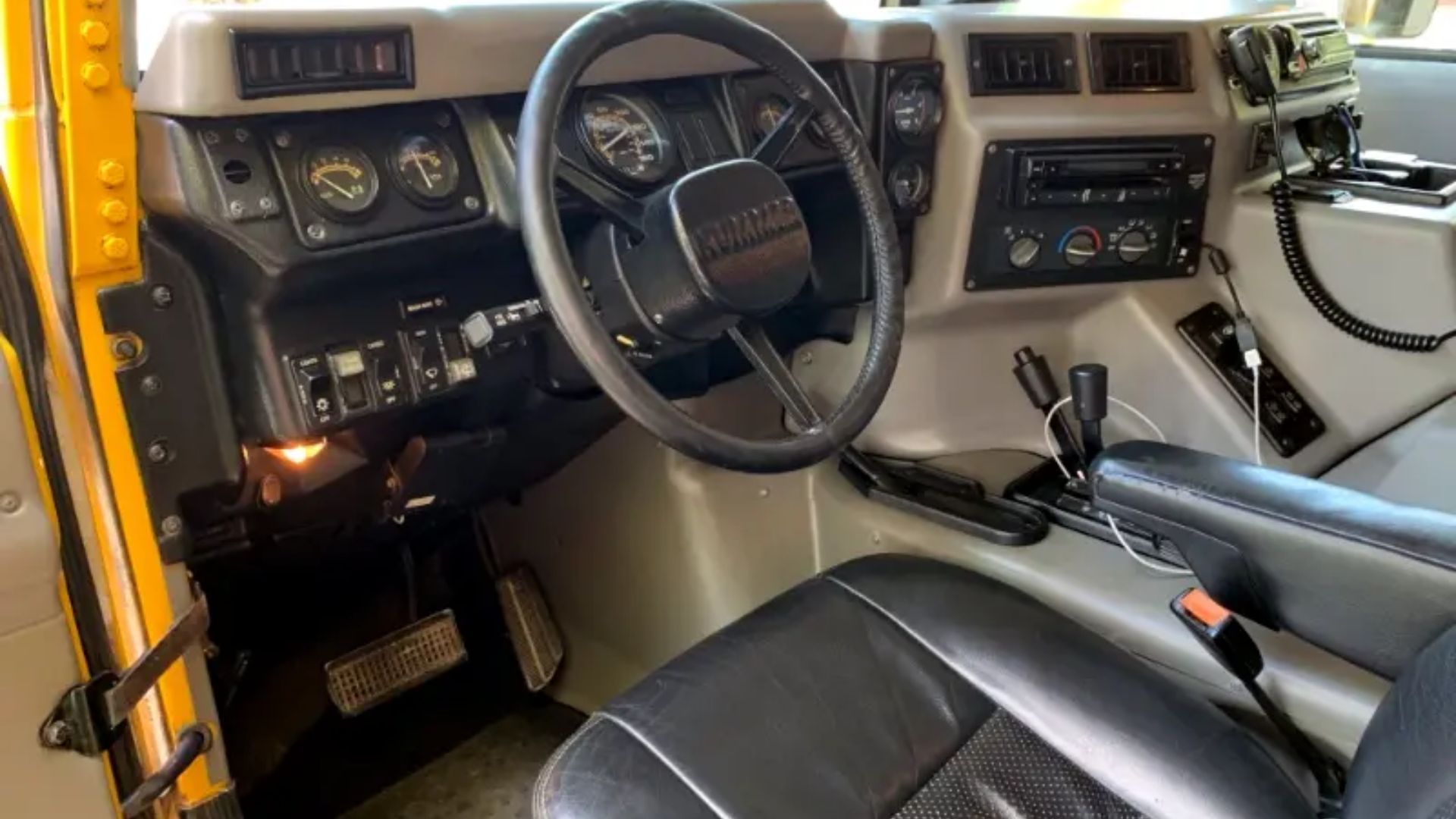 The kids and maybe you are going to love the fact there are monitors embedded in the front seat headrests. There's also a built-in PlayStation 2 system plus a nice aftermarket sound system with plenty of speakers to provide hours of fun wherever you go. As you can see in the pictures, there's a CB radio, which can really come in handy, plus leather seats which are a cinch to clean up after you go out adventuring. A covered cargo area which is massive is perfect for bringing along Fido or gear your don't want to get dirty.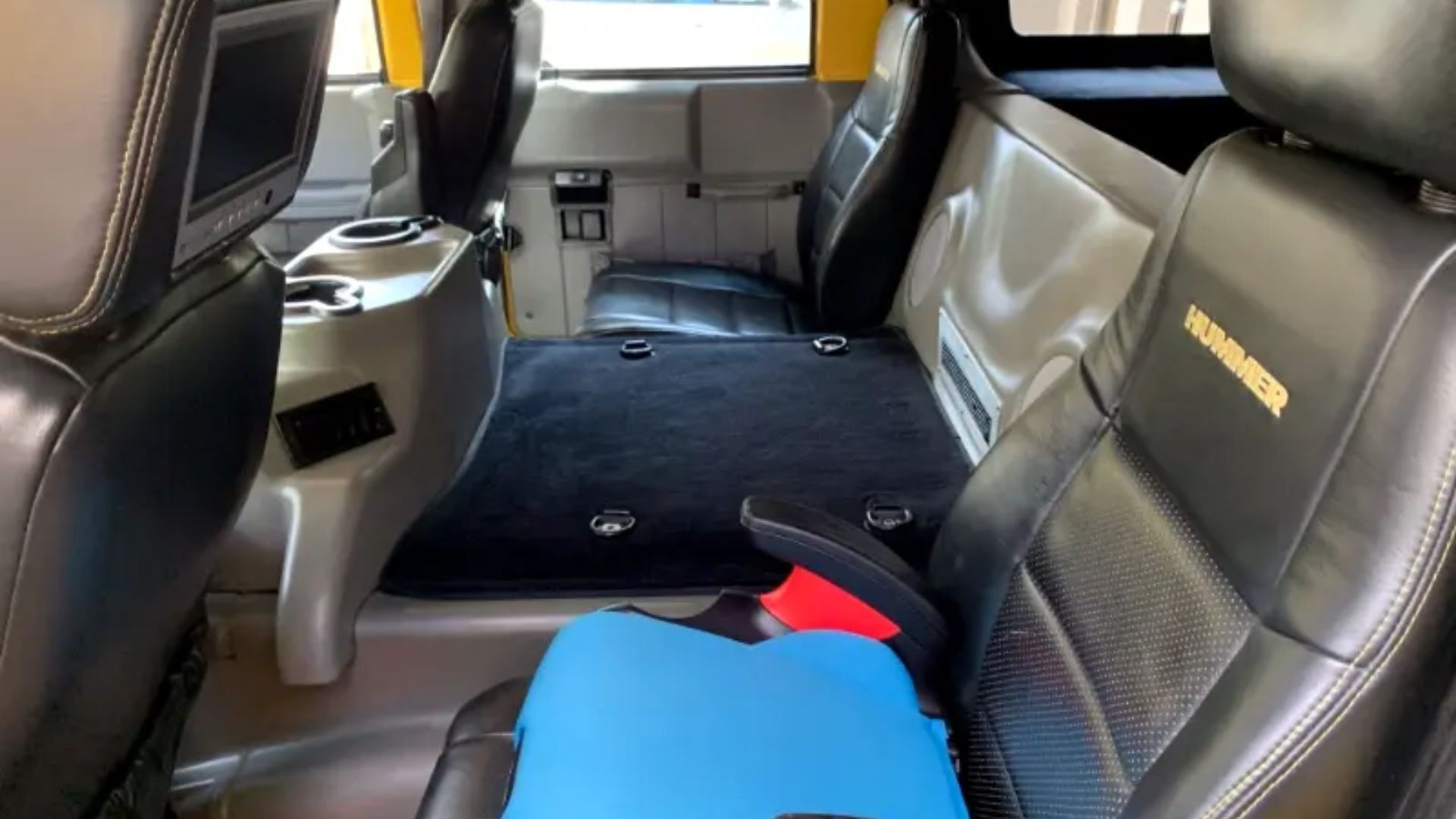 If you want to bid on this AM General Hummer H1 before it's gone, you'll need to create an Awesome Joe Auctions account first. While you're at it, check out the other vehicles on the virtual block right now.