Where are you going to park this beast?
---
The Hummer H1 were designed to mimic the military Humvee vehicles, and turned into an off-roading presence in the 1990s. These vehicles were made to be rough and tough mega SUVs for everyday use, and ones like this 1996 Hummer H1 are now highly-sought after vehicles. This particular example for sale through World Wide Vintage Autos is ready for any terrain you can throw at it.
The 1996 model year was the first year the Hummer was offered with a turbo diesel engine from the factory. 1996 was also the only year that three engine options were offered, and it was the last year for the gas engine in the H1, but this example proves no one would miss it.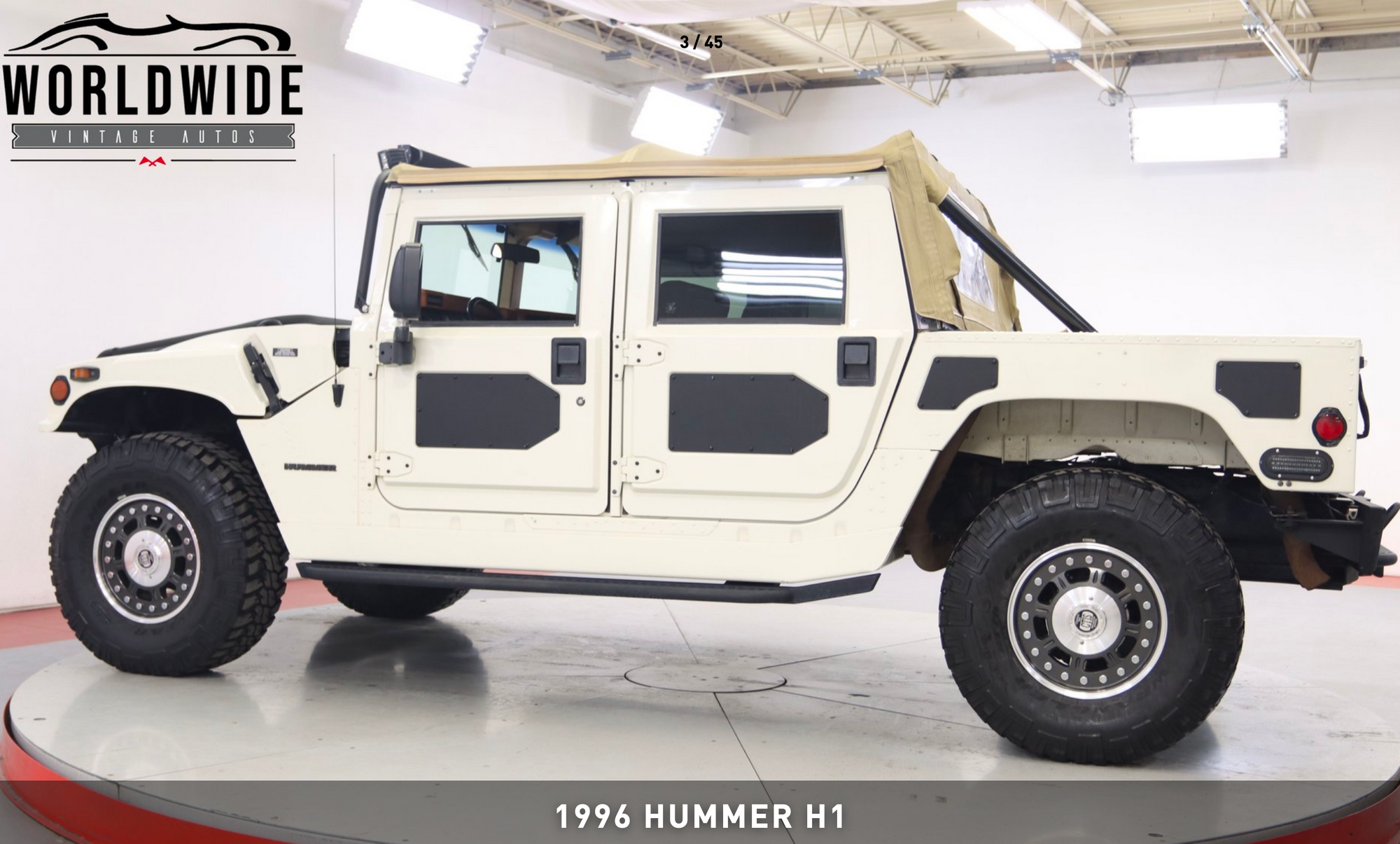 As equipped in this Hummer H1, the 6.5-liter turbo diesel engine (with the forth character in the VIN indicating such with a "Z") was more powerful than the non-turbo diesel engines, and the gas powered Hummers.
For 1996, the Hummer H1 would get a 17-gallon auxiliary fuel tank behind the back number, which was a welcome upgrade. Only 1,374 Hummers were made in 1996, which was one of the higher production years, but it's still a very low-production year model, and hard to find.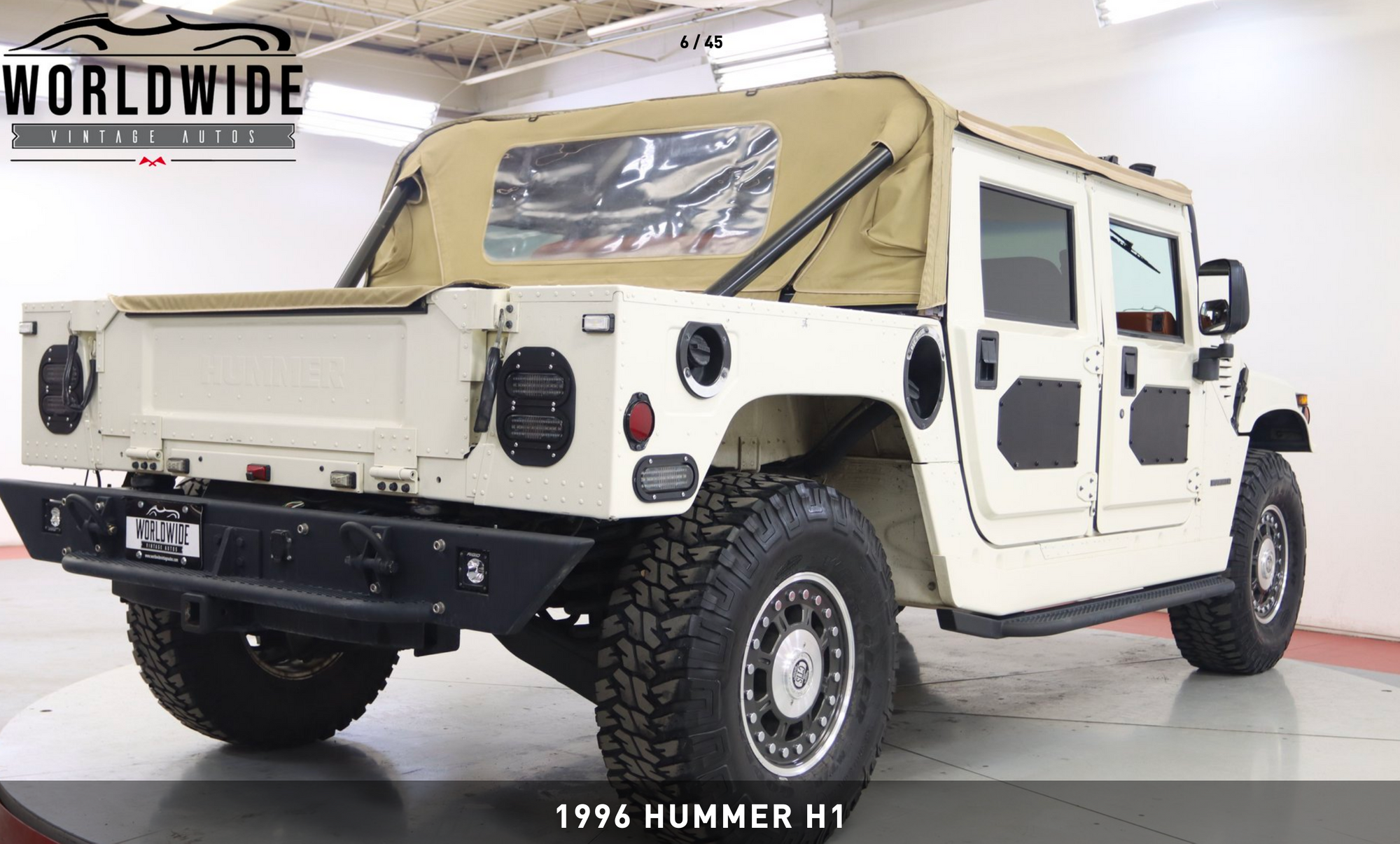 Vehicle Highlights:
6.5-liter diesel engine
Automatic transmission
4x4
Power steering
Power brakes
Disc brakes
Soft top Hummer
Custom bumpers and exterior lighting
Fully custom interior
Custom upholstery
Extensive custom stereo