What better way to bring back memories of those family road trips than with the vehicle most used for such occasions.
---
Way back in the 1990s, well after the Oil Crisis and long before the days of $3.00 per gallon being the norm for gas, there was no need for the entire extended family to pack inside multiple economy cars to take that long awaited family vacation. Vehicles such as the Chevrolet G20 Van offered enough space for everyone to come along in comfort and style while also allowing enough room for those road trip games and amenities to enjoy a movie. When so equipped, these vans really were the next best thing to the family room.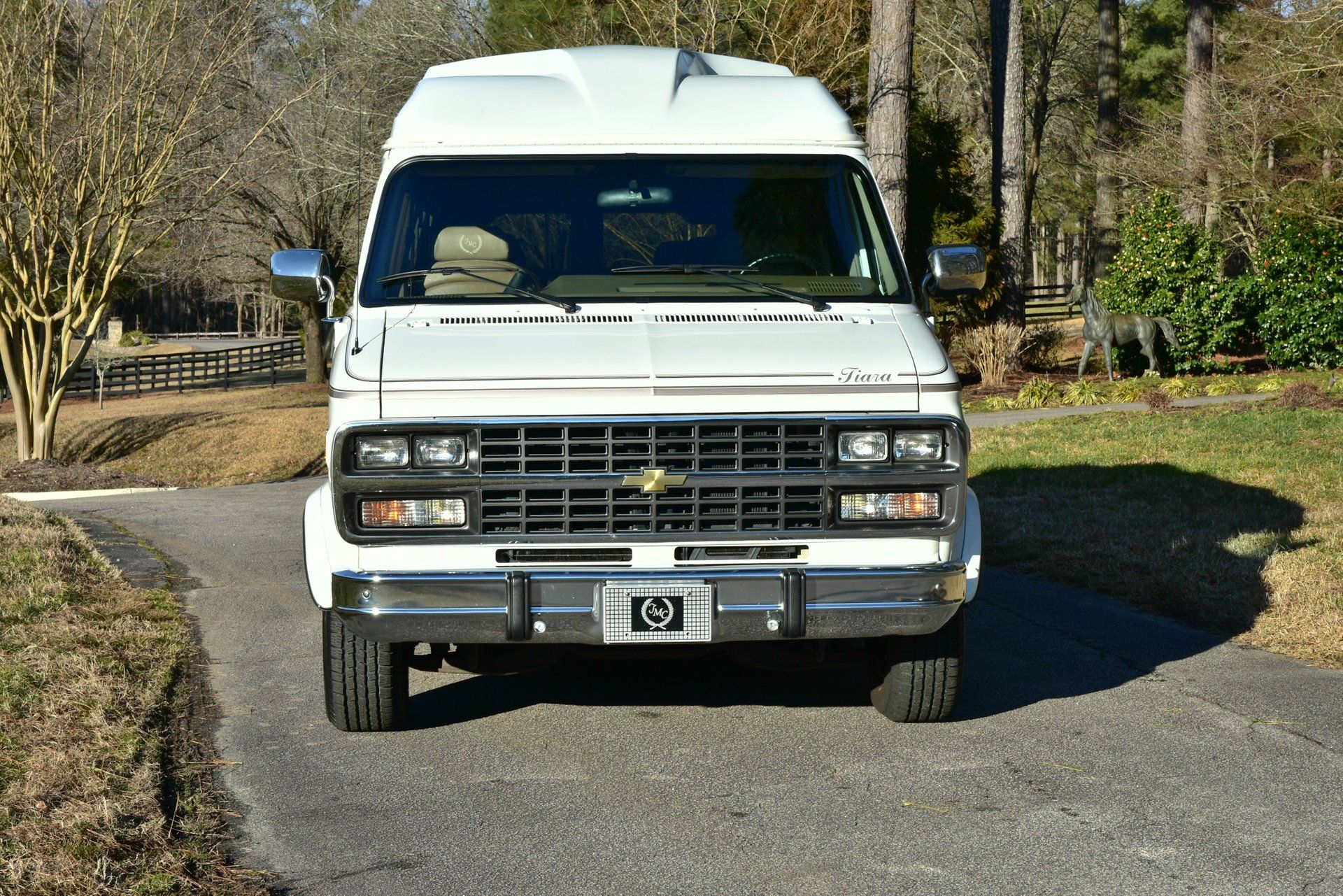 With a long wheel base, large capacity, and an extended options list these passenger vans were heavy. Needing a hefty engine to carry all that weight, the Chevy Van was available with nearly all of GMs best engine options over its nearly 35-years of production. However, by its final years options had been whittled down to just five engines, one 6-cylinder, three V8s, and one diesel. The 4.3-liter V6 was viewed as a bit under powered, a 5.0-liter served as a middle ground V8, the 7.4-liter V8 was just too much, and diesel was just not a very popular option. This leaves the coveted 5.7-liter V8 that offered the right mixture of economy, power, and reliability.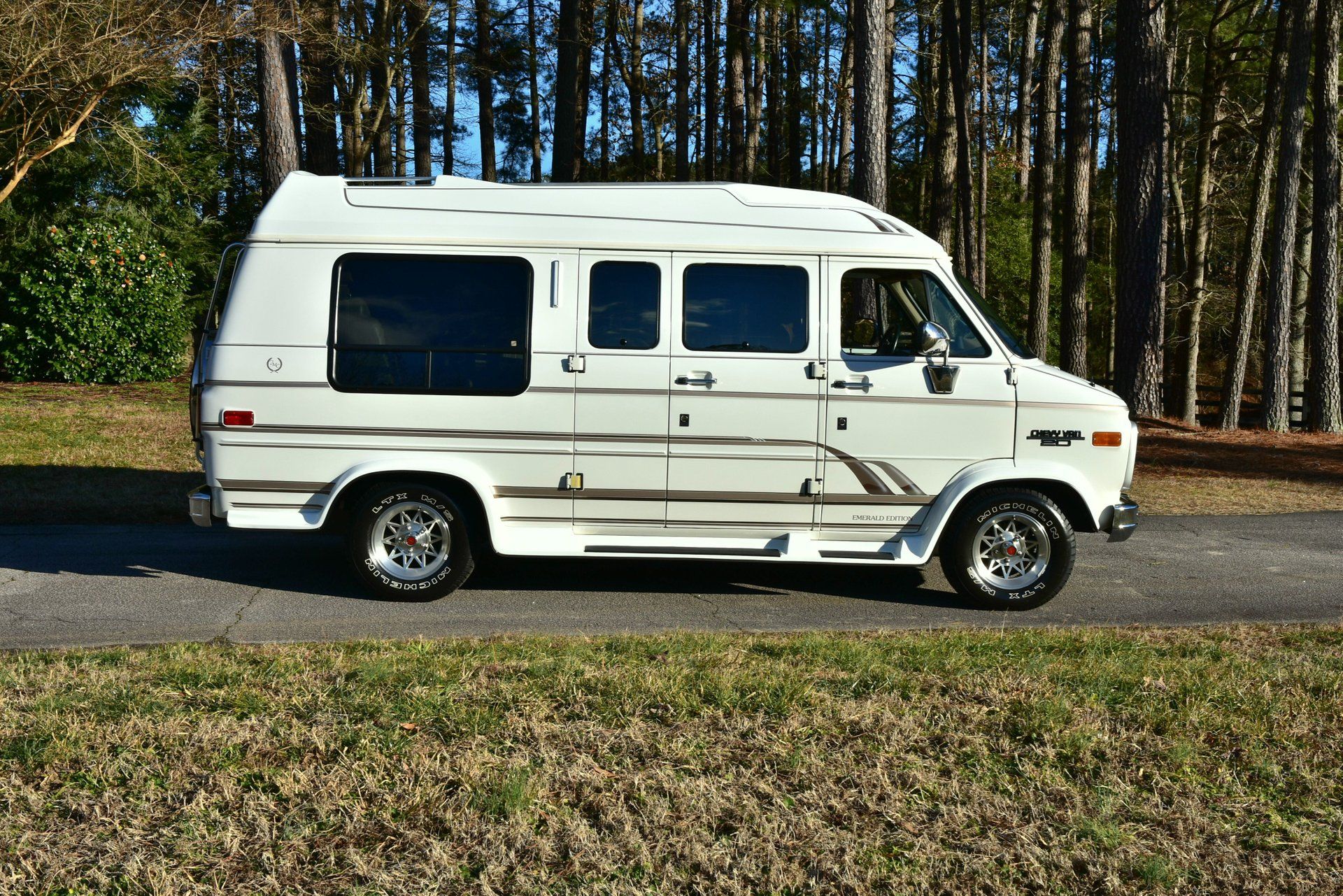 This 1995 Chevrolet G20 Tiara Conversion Van being offered by Raleigh Classic Car Auctions is a prime example of what the Chevy van had to offer. It is well equipped with a tan leather upholstery covering four captains chairs and a reclining rear seat. Amenities include power everything, multiple mood light settings, AC, an AM/FM cassette stereo up front and a separate rear stereo, a TV, and a VCR. Oh and who could forget the Dust Buster.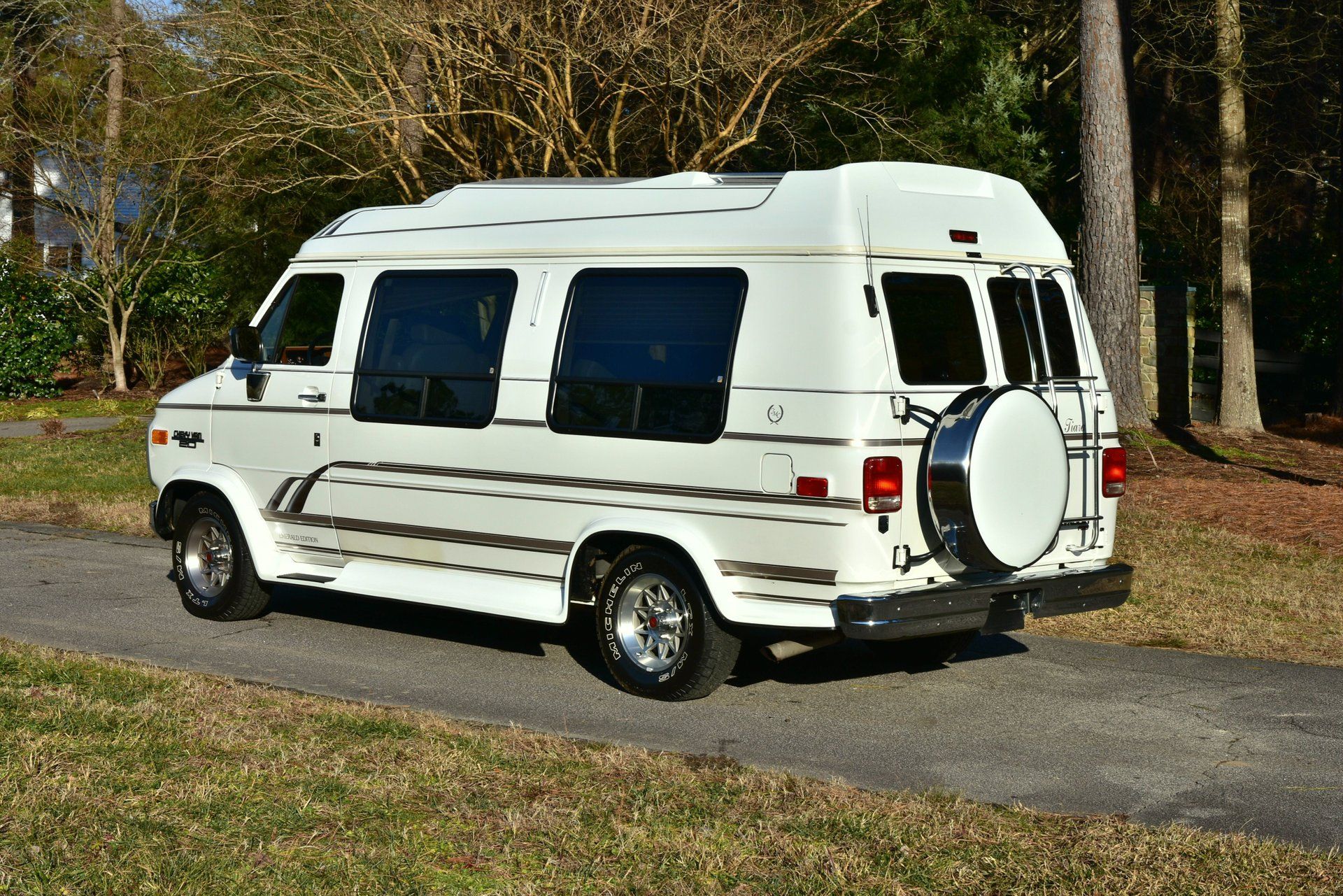 On the surface, a white exterior finish contrasted with a graphics package appears in good condition and under the hood the 5.7-liter 350-cid V8 engine is paired with an automatic transmission complete with overdrive. This is an awesome opportunity to take a family road trip back in time with this single owner, 100-percent original van with just 37,097 actual miles on the clock. Accompanying the van is the owner's manuals, miscellaneous service receipts and a clean CarFax report.