This import sports car has ultra-low miles and zero mods.
---
If you're a fan of sports cars from the 1990s, then you probably already love the 1993 Mazda RX-7, but it's probably been a while since you've seen one that is this clean. This incredibly preserved survivor will be among the hundreds of classic and collectible vehicles that will be up for grabs at Carlisle Auctions upcoming 2020 Fall Carlisle event.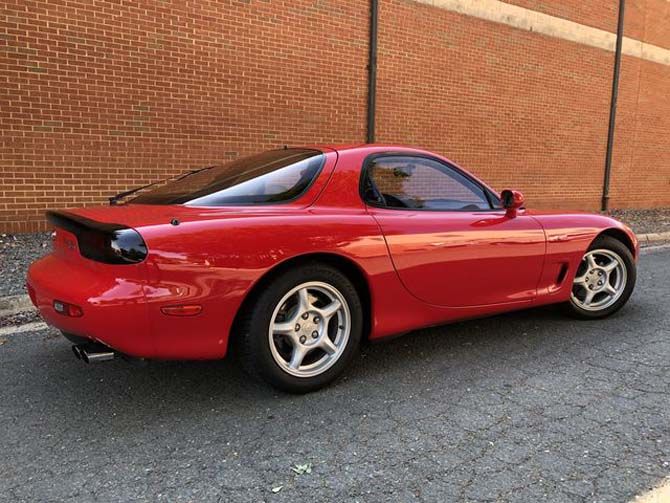 The FD generation of the Mazda RX-7 was sold in the U.S. from 1992 through 1995, and many were raced, abused and/or modified. This 1993 Mazda RX-7 is 100 percent original right down to the factory wheels, and it survives today with just over 21,000 actual miles. And best of all, this RX-7 comes in the best color combination you could get this car in with a Vintage Red exterior paint job complemented by a tan leather interior.
What made the RX-7 so entertaining was its light curb weight and its peppy rotary engine. These cars used a 1.3-liter two-rotor, twin-turbo rotary engine to produce 255 horsepower, which made for impressive acceleration capabilities from the sub-3,000-pound sports car. About the only thing this particular 1993 Mazda RX-7 has going against it is that it has an automatic transmission, but we're sure even the most hardcore enthusiasts will give this gorgeous, well-kept RX-7 a pass on that.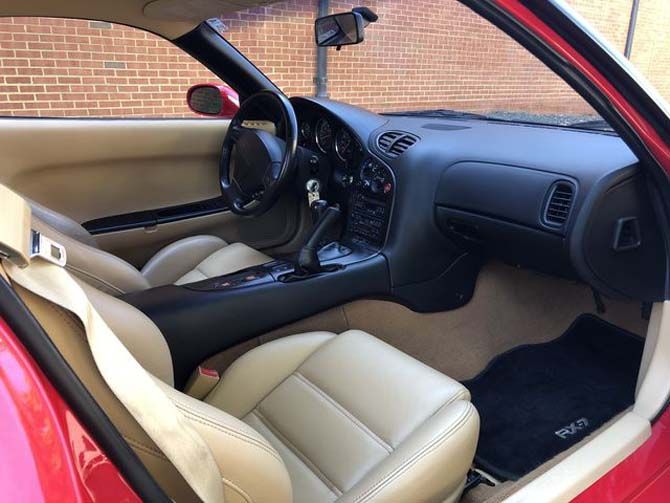 This well-preserved 1993 Mazda RX-7 will be up for auction at the 2020 Fall Carlisle event, which runs October 1-2. Even if you can't make it to the live auction in Carlisle, Pennsylvania, be sure you're registered to bid so you can place a bid over the phone or internet.