This unique duo is perfect for tailgating or hauling home trophies.
---
Dodge's Li'l Red Express is one of the rarest and flashiest classic trucks of all time, and this is definitely one of the coolest versions we've ever seen. Not only does this 1979 Dodge Li'L Red Express show incredibly well, but it also comes with a matching trailer.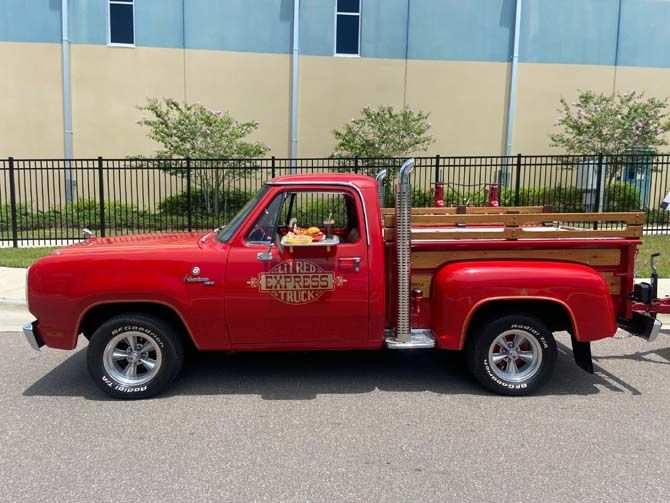 The Dodge Li'L Red Express was only built for the 1978 and 1979 model years with fewer than 8,000 units being built total, and this one is one of the 5,118 units that were made for 1979. This model year is recognizable by the dual, stacked headlights, and just like the 1978 model, the styling is defined by the fire engine red paint job, gold body graphics and, of course, the dual chrome exhaust stacks just behind the cab. What really sets this sport truck apart is the tuned 360 cubic-inch V8 with a four barrel carburetor, and this is backed by a three-speed automatic transmission that sends power to the rear tires through a 9.25-inch limited slip rear end with 3.55 gears.
This truck survives very well today with beautiful paint, a clean interior and amazing wood planks used on the cargo bed and matching trailer. Aside from the added power outlets and auxiliary gauges inside, the biggest change made from stock was ditching the factory mag wheels in favor of this truck's five-spoke wheels. For added style, this truck adds finned Mopar Performance valve covers to the engine as well as a flush-mounted hard tonneau cover.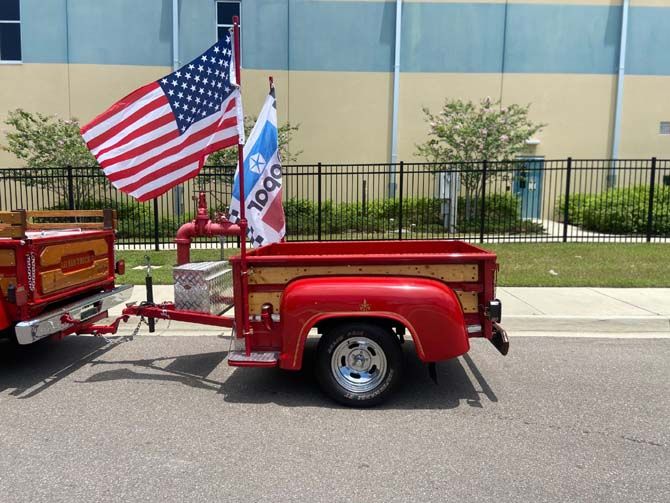 Adventure Classics has this 1979 Dodge Li'L Red Express and its matching trailer listed for $34,500, but you can click HERE to make an offer.