This awesome Corvette is selling at Carlisle Auctions next month.
---
The 1973 Chevrolet Corvette stands as an emblematic figure in the automotive world, representing an era where power and design met at a delightful intersection. Registered in Alabama, with miles that are exempt, this particular Corvette model retains much of its historical integrity, capturing the essence of a time when cars were as much about performance as they were about style.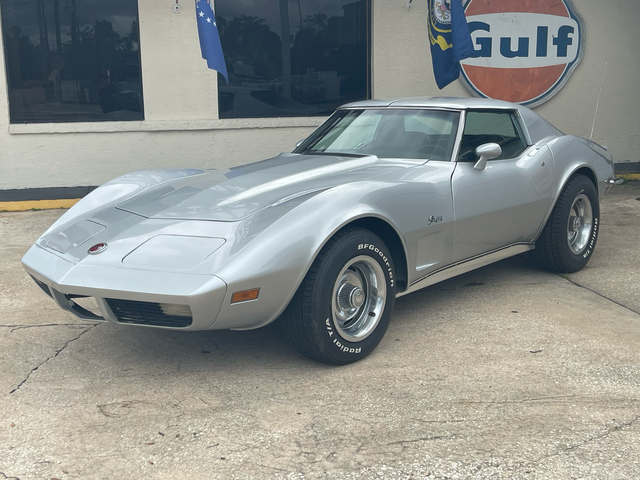 At first glance, one cannot help but notice the removable T-tops, a defining feature of the Corvette. These T-tops not only allow for an open-air experience but also provide a unique aesthetic that distinguishes the car from others of its era.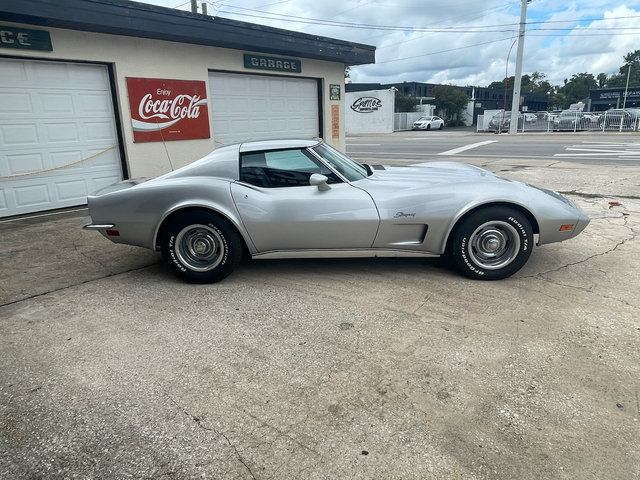 Under the hood, the Corvette boasts its original 454 big block, a powerhouse that signifies the sheer force this vehicle was designed to harness. Complementing this engine is the original 4-speed transmission, ensuring a driving experience that feels both authentic and exhilarating.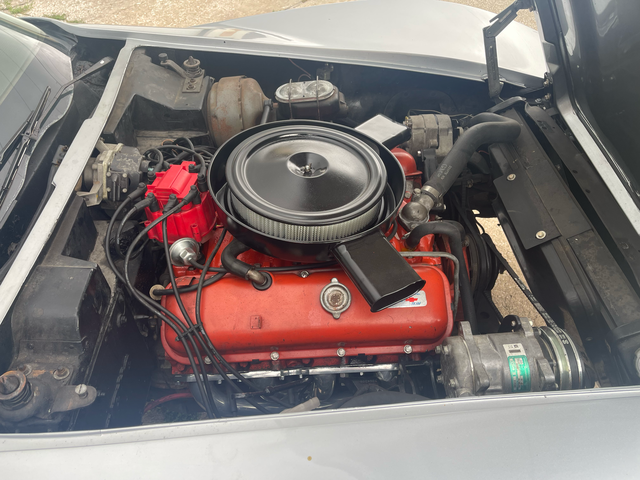 While much of the car remains true to its original design, certain upgrades enhance its usability in the modern age. The factory air system, for instance, has been converted to vintage air. This not only ensures a more efficient cooling system but also adds a touch of retro flair to the vehicle's interiors. Similarly, the Detroit Speed electric headlight conversion replaces the original setup, improving functionality and offering a sleeker look.
For the driver, the inclusion of power steering ensures that maneuvering this beast feels seamless, making tight corners and lane changes feel effortless. Further enhancing the driving experience are the power disc brakes, ensuring precise stopping power when needed.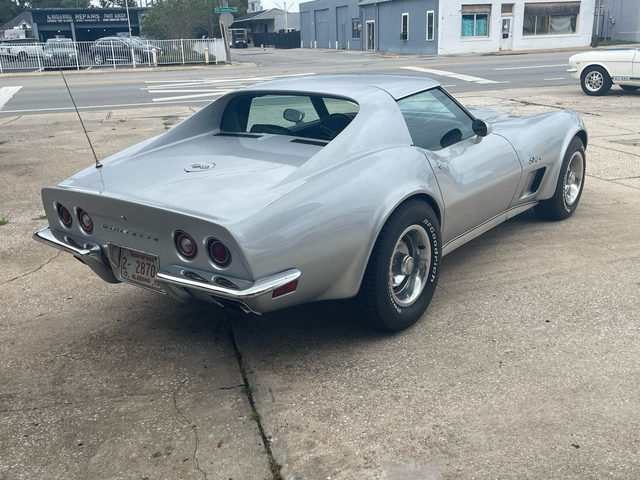 Aesthetically, the Corvette Rallye wheels give the car a touch of elegance and sportiness. These are wrapped in BF Goodrich tires, known for their durability and performance, making sure the Corvette grips the road with authority.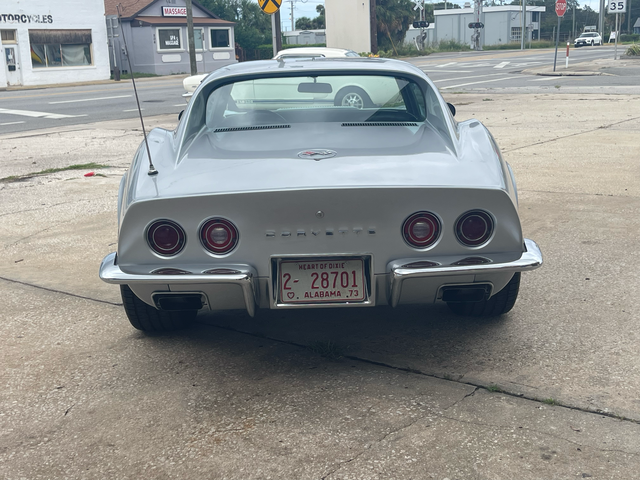 In conclusion, the 1973 Chevrolet Corvette is a harmonious blend of the past and present. With its authentic features coupled with modern upgrades, it offers a driving experience that's unparalleled, promising both nostalgia and contemporary performance. Whether you're a car aficionado or someone who appreciates the blend of history and modernity, this Corvette is a testament to Chevrolet's enduring legacy in the automotive world.
The Carlisle Auctions team, based in Carlisle, Pennsylvania, has successfully executed three amazing classic and collector car auctions in 2023. To date, more than 1,200 cars have been offered, with over $14 million in total sales. With one to go, the Carlisle Auctions team invites car lovers from around the southeast and all across Florida to join them in Lakeland, Florida in November. The Lakeland Fall Collector Car Auction ushers in 300+ lotsspanning all eras of automotive production for the two-day event, November 10-11 at the SUN 'n FUN Expo Campus and it's super easy to not only see the action but to be part of it too.
Each day starting at 10:30 AM, one piece of automotive history after another parades across the auction block and just like the "as seen on TV auction events," the energy in the room is palpable. There's a certain buzz that befalls the gallery when a crew of world champion auctioneers fires up their unmistakable cadence, combined with a floor of "ring men" working the crowd to help draw top dollar for what can only best be described as rolling pieces of art. From antiques to muscle cars, cool custom vans to trucks, and pretty much everything in between the Lakeland Fall Collector Car Auction has it all.
Speaking of, Carlisle Auctions is proud to announce the return of its popular all-Truck Hour (ATH) on Friday, November 10. Beginning at approximately 12:30 PM on the 10th, nothing but some of the finest trucks central Florida has ever seen will cross the block for one full hour. This is a new time slot, but offers the same great level of excitement. As part of the ATH, not only do trucks sell at top-dollar, but so will Jeeps, and SUVs too. A convertible or some Detroit muscle may look great on Florida's highways, but nothing tackles a trail or country road like a truck, and the ATH is THE time to find a great deal on an amazing investment.