This is an excellent Mercury for your collection.
---
The Mercury devision of Ford produced and marketed the Mercury Cyclone from 1964 through to 1971. It was rolled out as a performance orientated version of the Mercury Comet, and quickly became its own nameplate. The Cyclone was positioned between the Cougar pony card and the full-size Marquis/Marauder models. While the Cougar definitely casted a shadow on the Cyclone, it still proves to be popular with collectors today. Examples like this 1971 Mercury Cyclone Spoiler are great to add to your Mercury collection.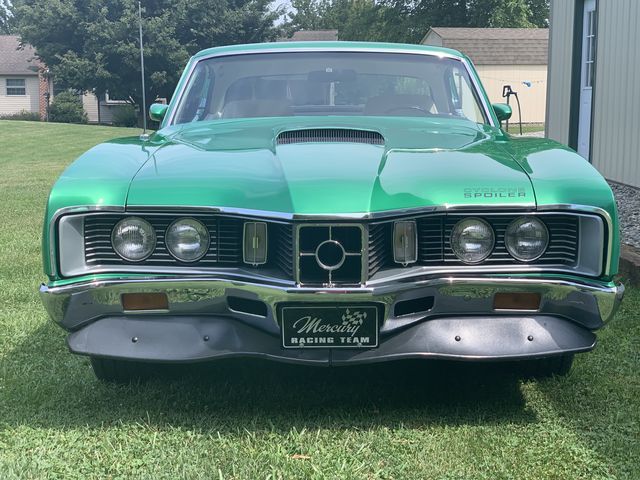 This is 1 of 353 produced in 1971, and this is one of 14 with the green and white combo. Powering the vintage Mercury is a 429 Cobra Jet ram air engine, which is backed by a C6 automatic transmission. It's a numbers matching car that comes with the Marti report and window sticker.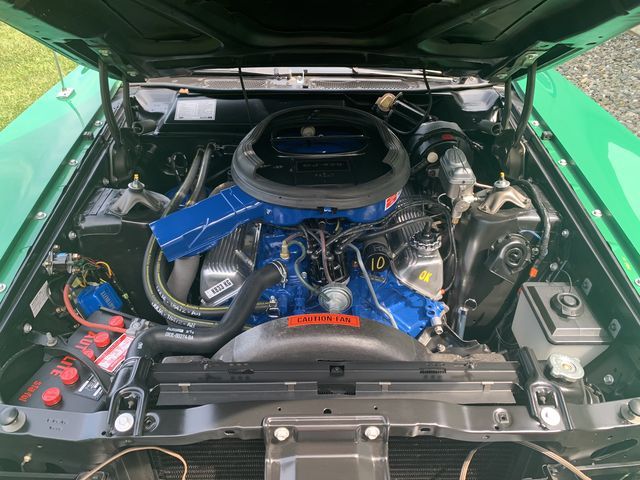 The Fall Carlisle Auction takes place at the Carlisle Expo Center in Carlisle, Pennsylvania September 30-October 1 in conjunction with Fall Carlisle presented by eBay Motors. The auction starts at 12:00 p.m. daily and spotlights decades of past, present and future classics. There's even an all ALL-TRUCK Hour planned for the afternoon of September 30 at 4 p.m. Start a collection or add to an existing one at an affordable price point. Register to bid and secure your bidder's badge OR consign to sell today by calling 717-960-6400. You will find results with the trusted expert team at Carlisle Auctions. Online and phone bidding now available – don't miss out! Carlisle Auctions is COVID-19 compliant.