This may soon be one of the biggest cars on the classic collector market.
---
The Hemi 'Cuda is likely one of the most desirable and rare classic cars to ever hit the American traditional car market. Whether you like to focus on the resto modded examples with big horsepower numbers, or the multi-million dollar original examples rarely found on the collector car market, there's something for everyone in these vehicles. The latter type has presented the world with some of the most valuable and exciting pieces. So it makes sense that these cars would be doted over so fondly, especially when they boast one of the most innovative and efficient engines in the American automotive industry.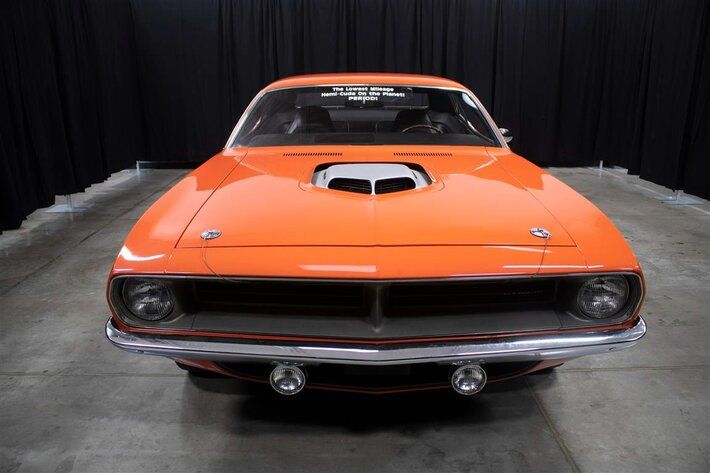 This particular car is a 1970 Plymouth Hemi 'Cuda which features a bold and flamboyant Tor Red, a color now synonymous with Mopar power. Along with the shiny center caps, the wheels match the body color perfectly, contributing significantly to the exterior design. All of this, combined with the shaker hood option, would have cast the car as a formidable opponent in the looks departs for any classic car lover in its day. But, of course, it is the motto of most American car enthusiasts that a vehicle must back its good looks up with some fantastic performance. If you share that sentiment, you're in for a welcome surprise.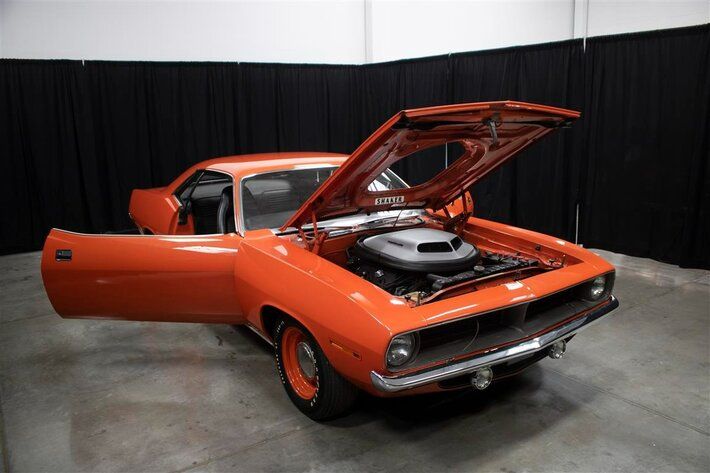 Under the hood is a massive 426 cubic inch Hemi V8 engine, which uses its superior head design to produce more than one horsepower per cubic inch of displacement. This was a significant achievement when the Hemi first came out of the gate swinging, as it could make far more power than the 440 cubic inch V8. Incredibly, the Hemi can produce 425 horsepower, though it is commonly accepted knowledge that these engines made between 426 and 500 horsepower. This drastic underrating is a big reason why people love these cars, and now you could be the proud new owner of this 1970 Hemi 'Cuda.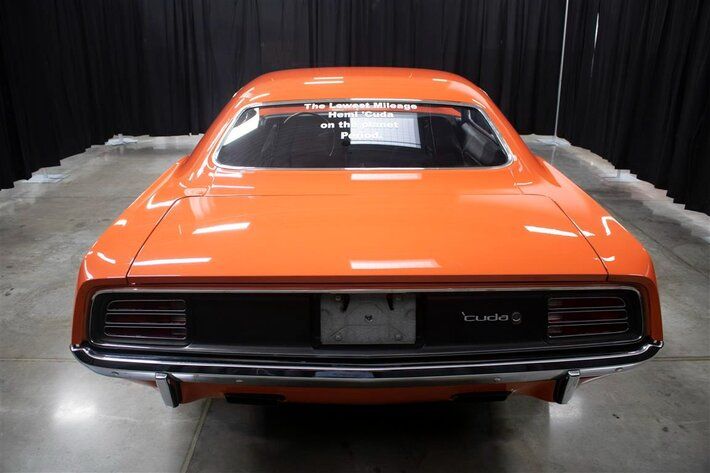 This car and many other high-end pre-war and classic cars will be sold at the Barber Vintage Motorsports Museum in Birmingham, Alabama. The auction starts at 10 a.m. on June 25th. Please visit here for more information.