This vintage pony car is going to be up for grabs soon.
---
Carroll Shelby, the man who took what many, including himself, regarded as a "mule" and turned it into the number one pony car in America for much of its long-standing history. This is the very same man who spent much of his life tirelessly grinding on the track gaining the skills needed to become a great driver and an even better builder. So it makes sense that he was able to build one of the nation's favorite automobiles in just a few short years to the heights of what we know and love today. This is an incredible example of those fantastic vintage vehicle, a beautiful 1968 Shelby GT500 KR.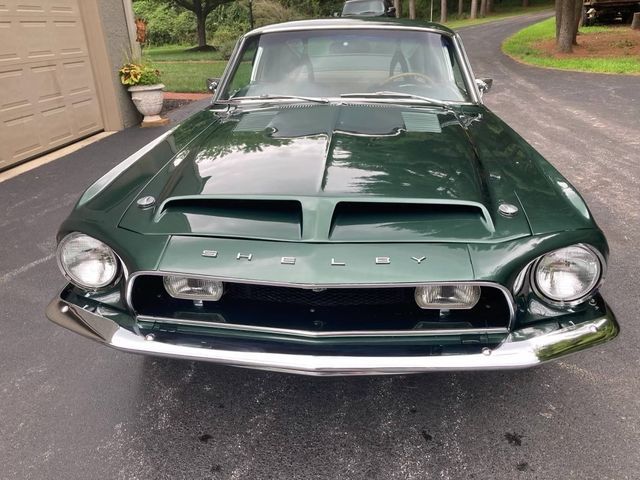 Sporting an insane 428 ci Shelby Cobra Jet V8 under the hood pushes the car through its full 140 mph speedometer. That legendary engine became the center of a lot of attention around the time of the car's conception as it showcased the abilities of the, now famous, automotive tycoon. The 1968 Ford Mustang Fastback is already an extremely desirable vehicle. However, the extra classification as the Shelby American pretty boy has made this vehicle an insane find. Of course, that makes this car extremely rare and difficult to get your hands on.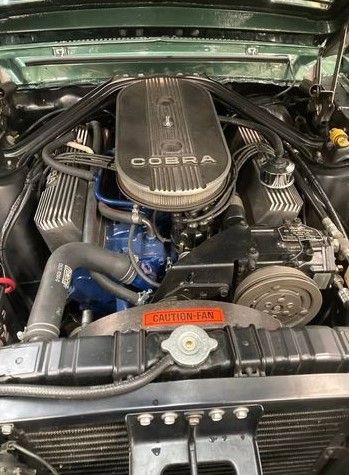 The exterior is coated in a stunning Highlander Green which makes the tan interior pop and allows the car to stand out in a crowd. The beautiful carpet and leather seats have been greatly taken care of as the owners have loved this car for an astonishing 33 years. A full nut and bolt restoration has been performed to revert the car to its former glory as a gallant galloping horse. Along with that strong piece of information to suggest a well-maintained car is the fact that the odometer reads a mere 39,000 miles which is almost new for a car like this. Carroll Shelby must have been quite proud of this car as the dash is signed by the man himself. This means that this car is going to be bought soon and if you'd like to get your hands on it you had better hurry before someone else does.
The Fall Carlisle Auction takes place at the Carlisle Expo Center in Carlisle, Pennsylvania September 30-October 1 in conjunction with Fall Carlisle presented by eBay Motors. The auction starts at 12:00 p.m. daily and spotlights decades of past, present and future classics. There's even an all ALL-TRUCK Hour planned for the afternoon of September 30 at 4 p.m. Start a collection or add to an existing one at an affordable price point. Register to bid and secure your bidder's badge OR consign to sell today by calling 717-960-6400. You will find results with the trusted expert team at Carlisle Auctions. Online and phone bidding now available – don't miss out! Carlisle Auctions is COVID-19 compliant.