This insane car was the first of its kind as it combines high horsepower with fwd and classic style.
---
Oldsmobile is an incredibly famous automobile manufacturer in the United States because of its reputation for building outstanding luxury muscle cars in the 1960s and 1970s. These vehicles mainly consisted of the 442, Starfire, and Delmont 88, but one vehicle doesn't get nearly enough attention in modern automotive culture. This incredible muscle car machine was a sleek racing-inspired luxury vehicle with a ton of power provided by a big V8 engine. Without a doubt, these things changed the automotive world when they rolled off the production line. So what is this incredible machine that we're ranting and raving about?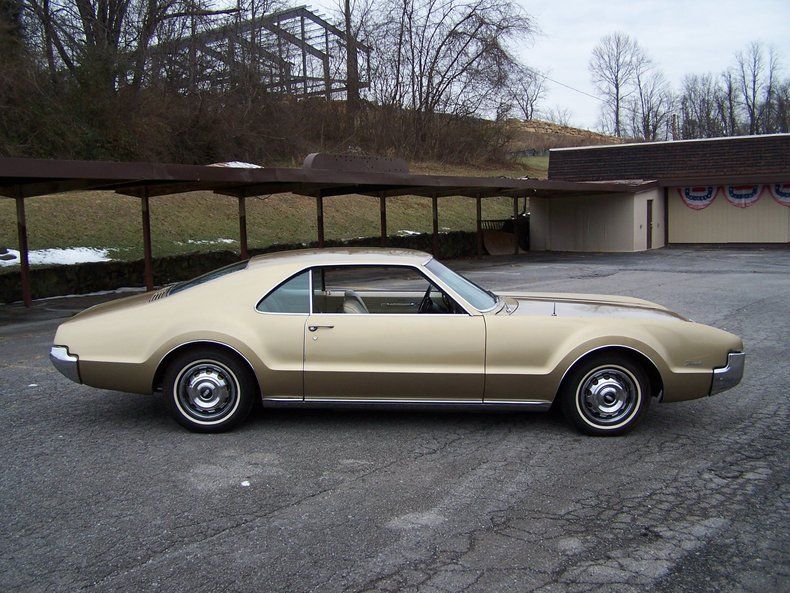 This is a 1966 Oldsmobile Toronado, and don't let the fact that it's from the mid-60s fool you because this thing is incredibly fast! Under the hood is a massive 425 ci V8 engine deemed the "Super Rocket" V8, which puts out an insane 385 horsepower and 475 ft/lbs of torque. Of course, this was one of the most excellent V8 engines of the 1960s, and all of that power is sent through a TH425 automatic transmission before making its final stop at the front wheels. You heard that right. This is a front-wheel-drive muscle car making it America's first front-wheel-drive vehicle since the 1930s.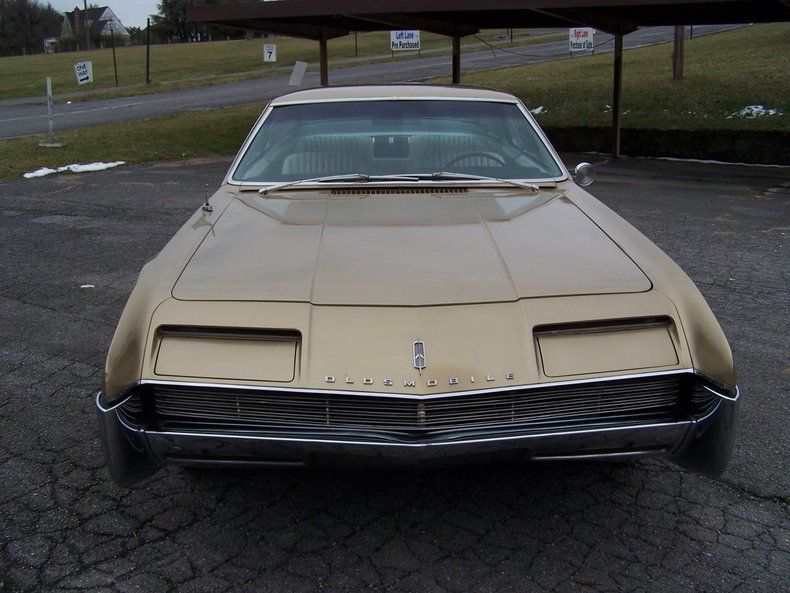 The exterior has been exceptionally well kept, and the paint has been preserved since the original production date. Of course, it definitely helps that the car was only owned by three people over 56 years of automotive life. That means that this car will be looking good for decades to come, and the interior also reflects that same care. Everything from the white leather seats to the black steering wheel reflects a pampered life of regular maintenance. Even the vintage radio is in good condition, making it an excellent cruiser car for any automotive enthusiast with a classy taste in vehicles.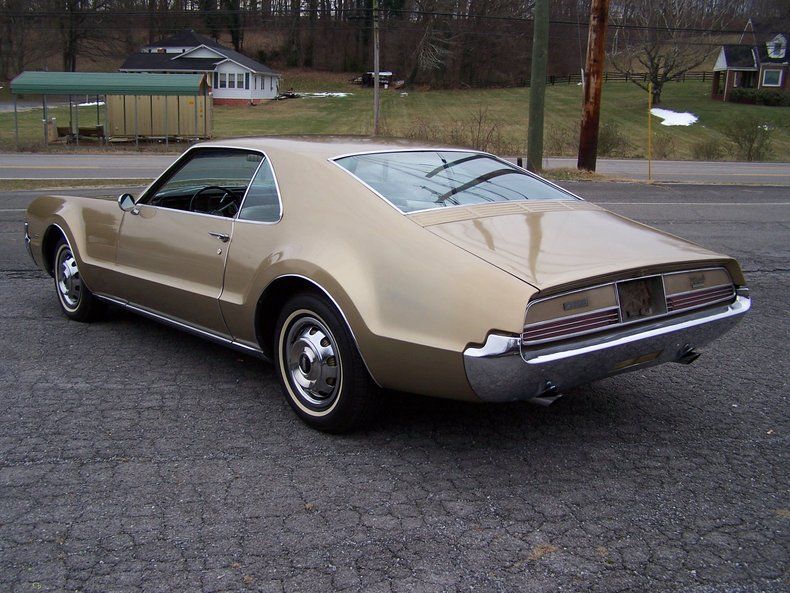 Register to bid today, the sale is next week. Visit gaaclassiccars.com for more information.