What a beauty!
---
While we're normally admiring classic cars and motorcycles, we do love a nice vintage ski and drag boat like this 1965 AquaCraft. At 17 feet long, this isn't too much for your pickup truck to handle, so you can easily take it out for weekend fun and maybe impress everyone with the vintage design. This boat is available thanks to Lucky Collector Car Auctions.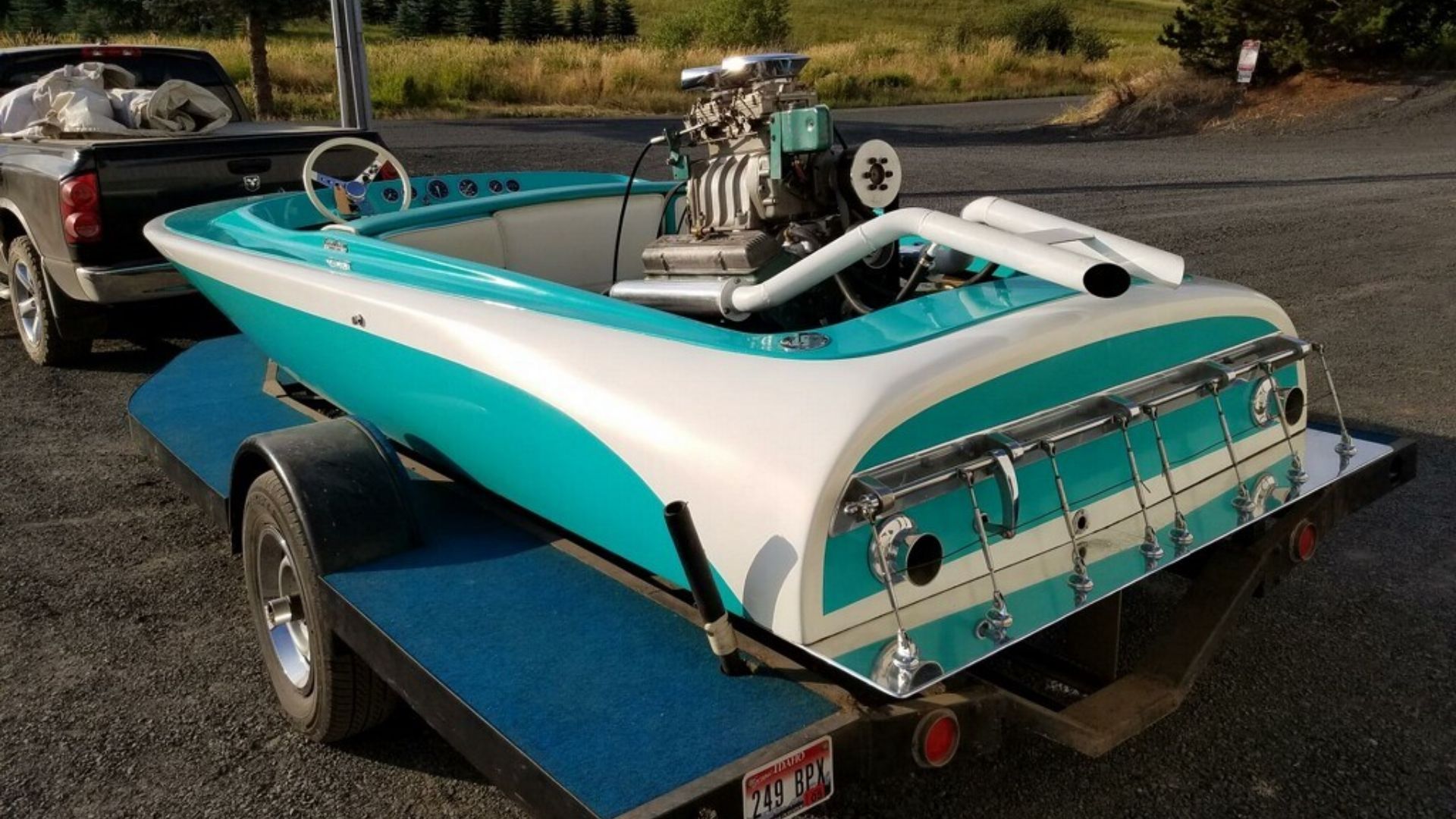 Instead of some rusty, barnacle-laden craft, this AquaCraft looks really good. In fact, the thing is in museum-quality condition, so you can show it off with genuine pride. You'll notice the chrome is sparkling while the cream and teal paint has a deep shine. While the exposed engine isn't completely dressed up, the air cleaner covers are a nice chrome and everything is nice and clean.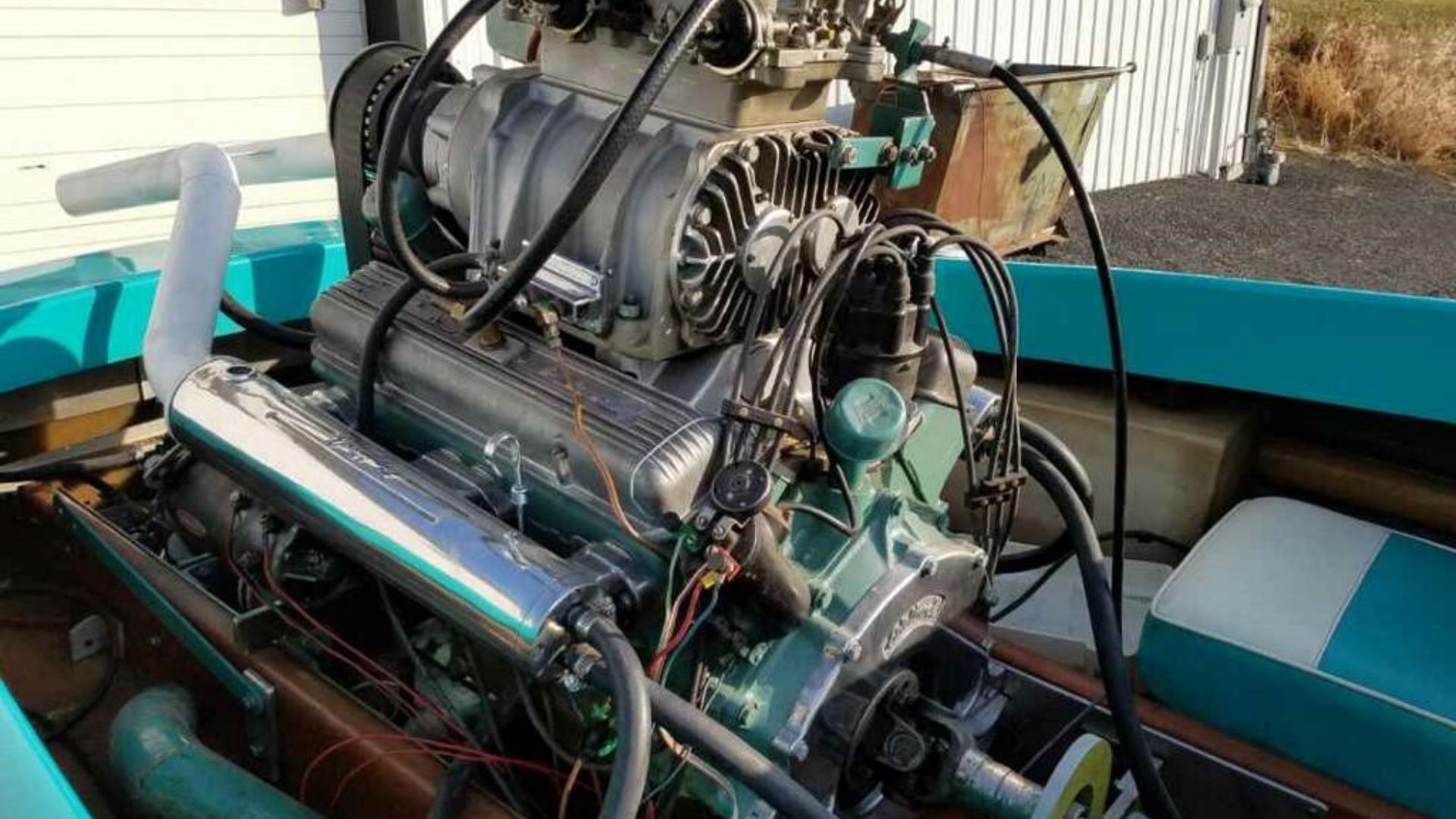 Speaking of the engine, it's a thumping Chevy 283ci V8 from 1959 that's been built up toa 292. Installed is a Chevy factory Duntoff cam and lifters. Also bolted up with a nice 1958 Cragar 4/71 blower with two 650 AFB matched carbs. A 1958 Corvette donated its ignition system with a dual-point distributor and external resistor coil.
Sending that power to the bronze propellers is a stainless steel driveshaft. Signed documents show the engine was rebuilt by Ron Prior of Pro-Automotive in Spokane, WA plus the boat has only 40 to 45 documented hours of run time. Documentation of this boat's original sale and more are also included in the sale.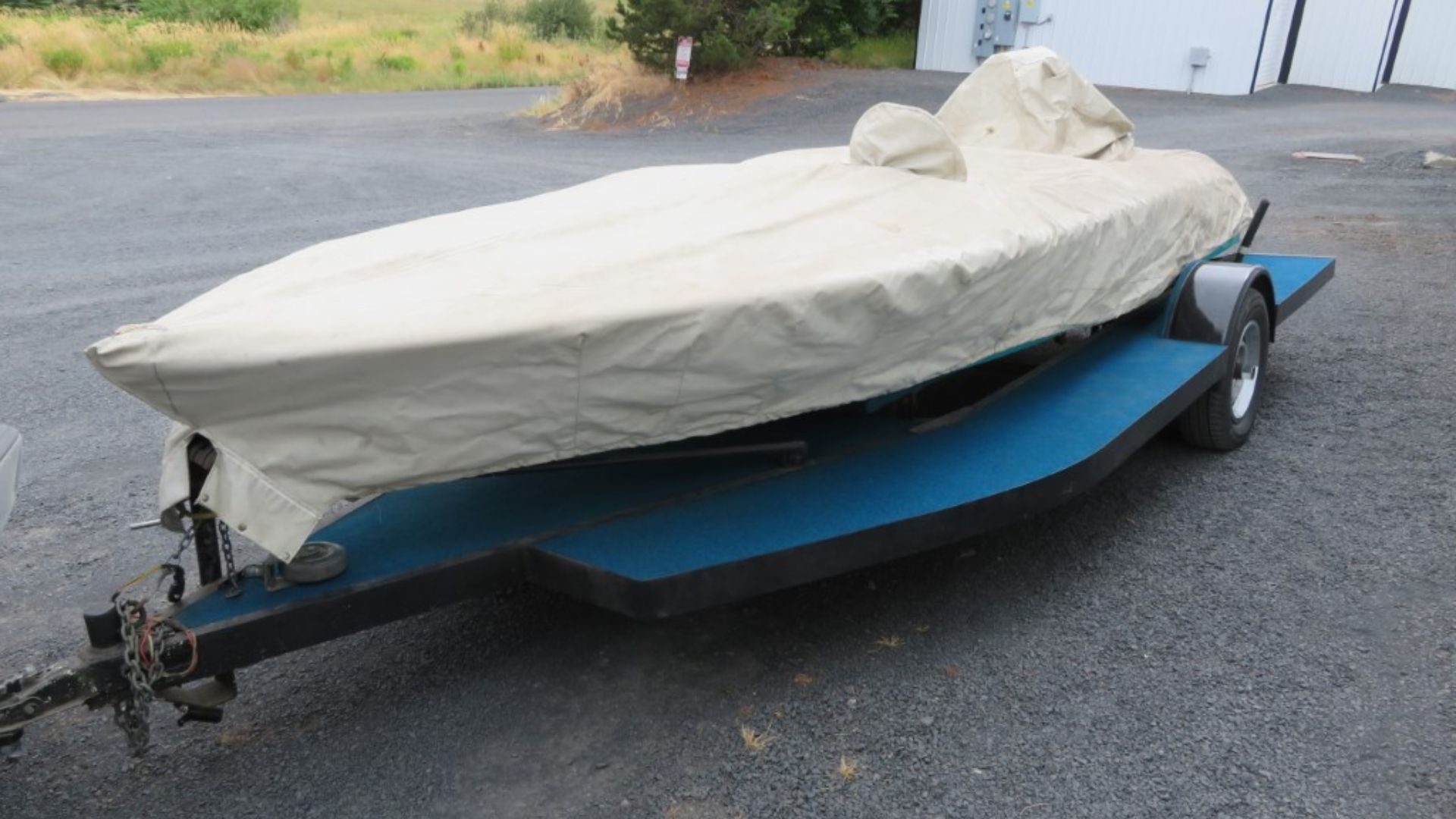 You'll note the seats and gauges all look perfect, so you don't have to refurbish or fix anything. A custom-built trailer and cover are part of the deal, so you know this valuable investment is well-protected as you store and transport it.
If you're interested in talking turkey about this 1965 AquaCraft 17-foot boat, contactLucky Collector Car Auctions. Don't forget that you can consign your own vehicles if you're looking to free up space or need the cash.