Following Mercedes-Benz's successful year at Le Mans in 1952, the automaker made history with a legendary model, the 300 SL Gullwing.
---
Although the move seemed like a no-brainer in retrospect, opportunities such as these are not always so clear at the time. Often what is needed is a push from someone with a unique insight. For Mercedes-Benz in the 1950s, that person was the brand's sole U.S. Importer Max Hoffman. He guaranteed an order of at least 1,000 Gullwings and over the course of three years a total of 1,400 were made.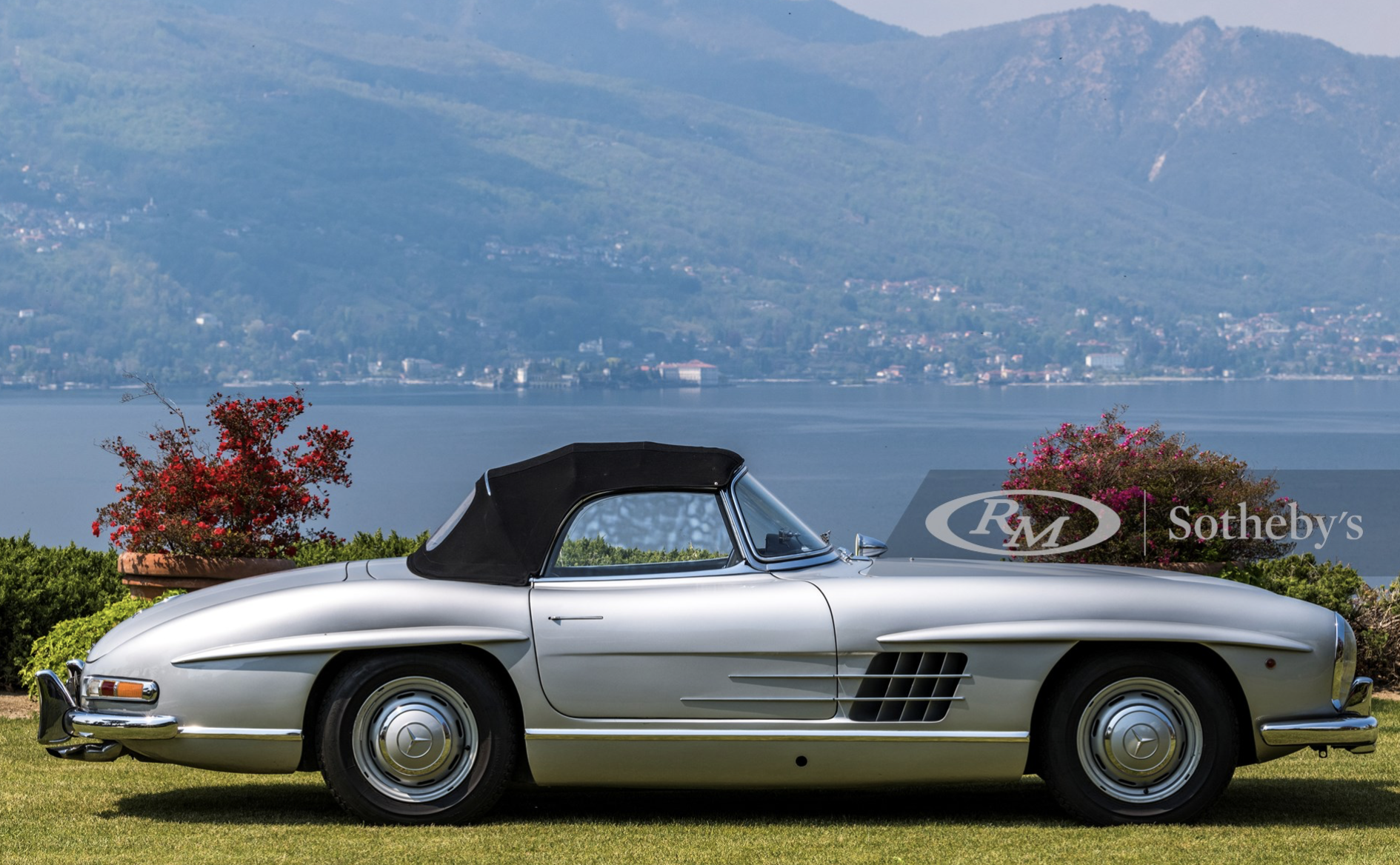 Continuing forward with the model, Mercedes-Benz decided to make a roadster version for the 1957 model year. Far more involved than just chopping the top, reinforcing the chassis, and developing a soft convertible top, the new roadster was more of a completely new car than it was a different version of an old one. In fact one of the most defining features of the Gullwing, the doors, was now obsolete with the Roadster, and yet another iconic car was created.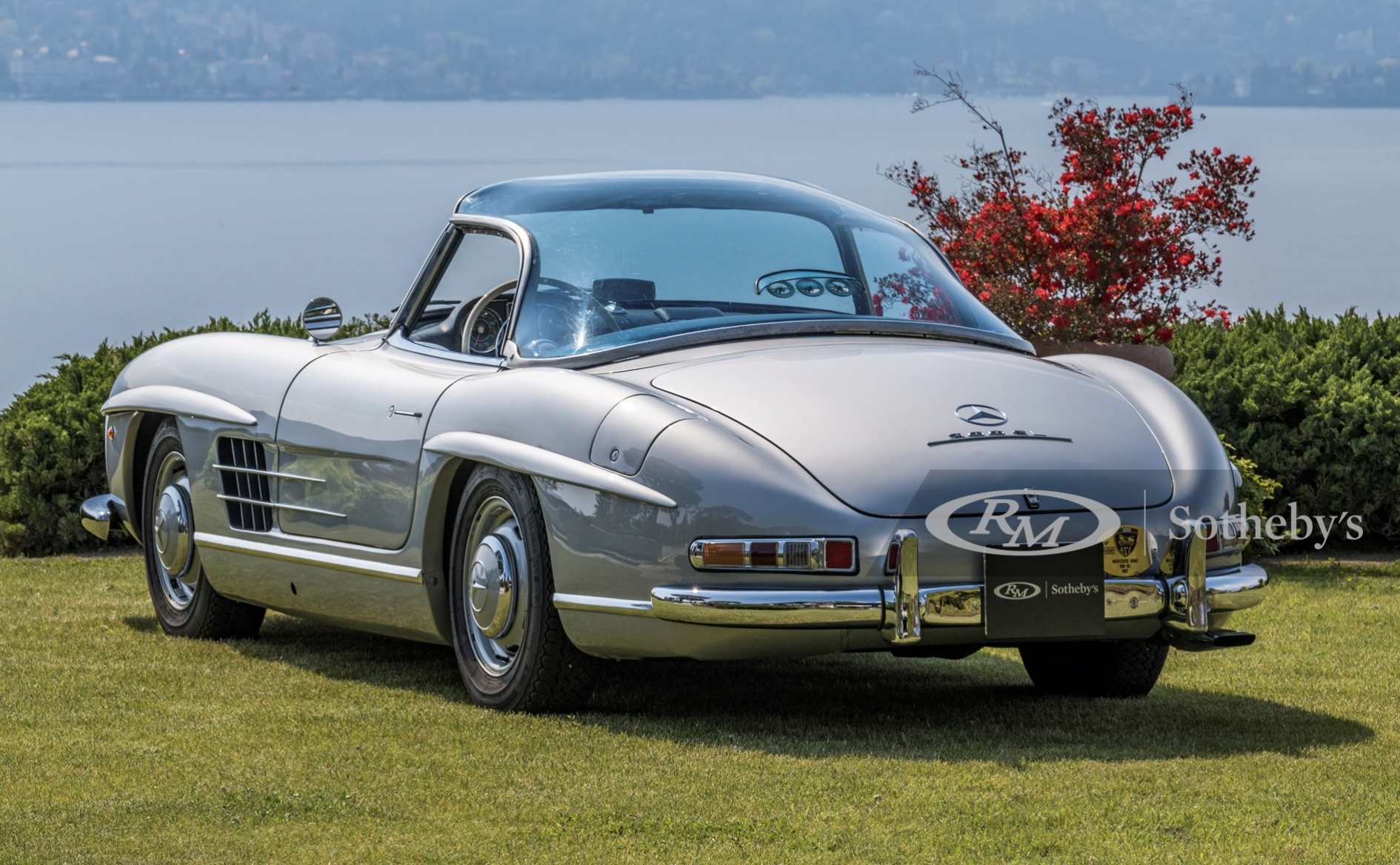 This particular 1957 Mercedes-Benz 300 SL Roadster that will be coming to RM Sotheby's upcoming Milan Auction was first purchased by Luigi Innocenti. According to records, the car was sold to Count Werner Rodolfo of Milan in 1958. After refinishing the car in a metallic light blue paint over a leopard print trim the car was then purchased by its third owner in 1976. Since the third acquisition, this stunning and legendary roadster has remained in the family, being passed down from father to son, and undergoing a light restoration in 2009. As this car was very well cared for over the years, this restoration is said to have been more of a "comprehensive cosmetic and mechanical overhaul" than a fully involved restoration but it did include returning the car to its original livery.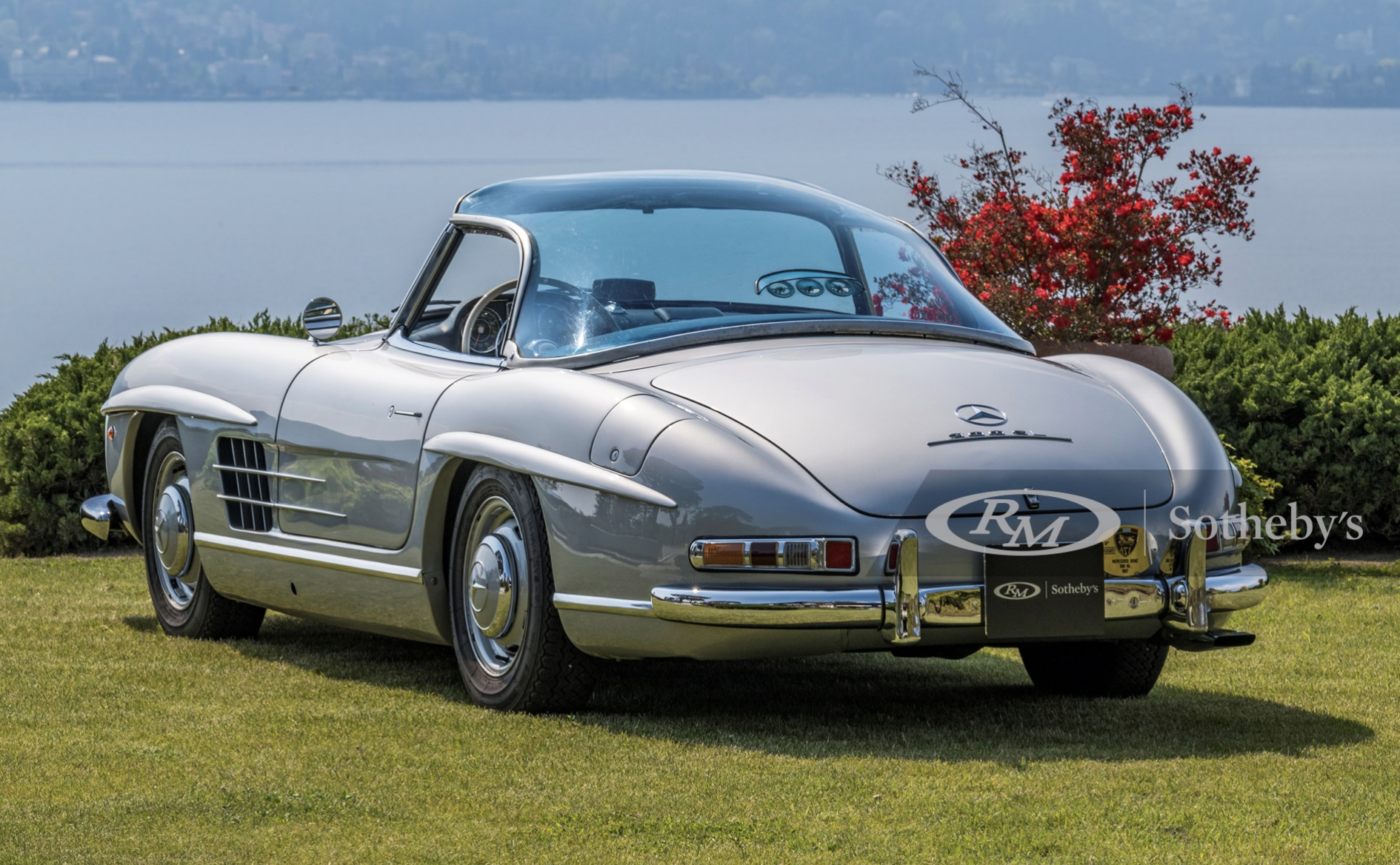 For more information on this car and how to register to place your bid click here.