This first generation example is one of the best.
---
The 1950s were a great time for a sports car enthusiast, particularly if you wanted to show a European car what real performance looked like. That was the job of the Chevrolet Corvette, to take what made cars from across the pond popular in the US and be better at it. This particular example is a great representation of how Chevrolet was able to achieve that even in the first generation of the Corvette. a stunning, yet smooth, white exterior, vintage white wall tires, and wheels, and a roadster top tying everything together. Now, you have the opportunity to own this vehicle, and here's why you should.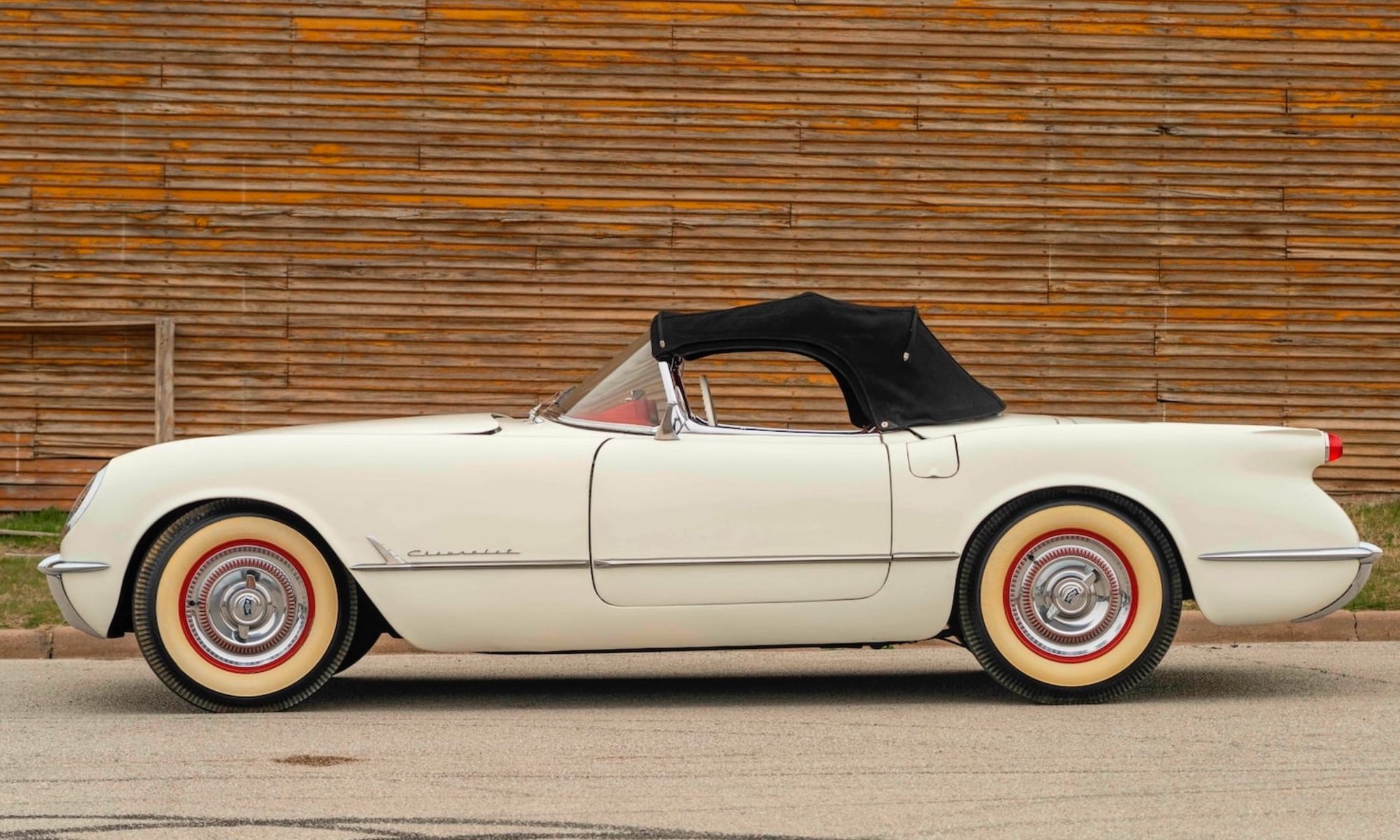 First of all, vet 1953, and is one of only 300 Like It produced making it incredibly rare and something that will likely be highly desirable in any classic car collector community. As previously mentioned, the polo white exterior is pretty eye-catching but it is the red interior that completes the Driving Experience for most. From there, you'll notice the quiet rumbling of a straight six-blue flame engine upon ignition, a highly underrated sound, to say the least. That 235 cubic inch six-cylinder was able to push out 150 horsepower from the factory which is pretty impressive considering its time.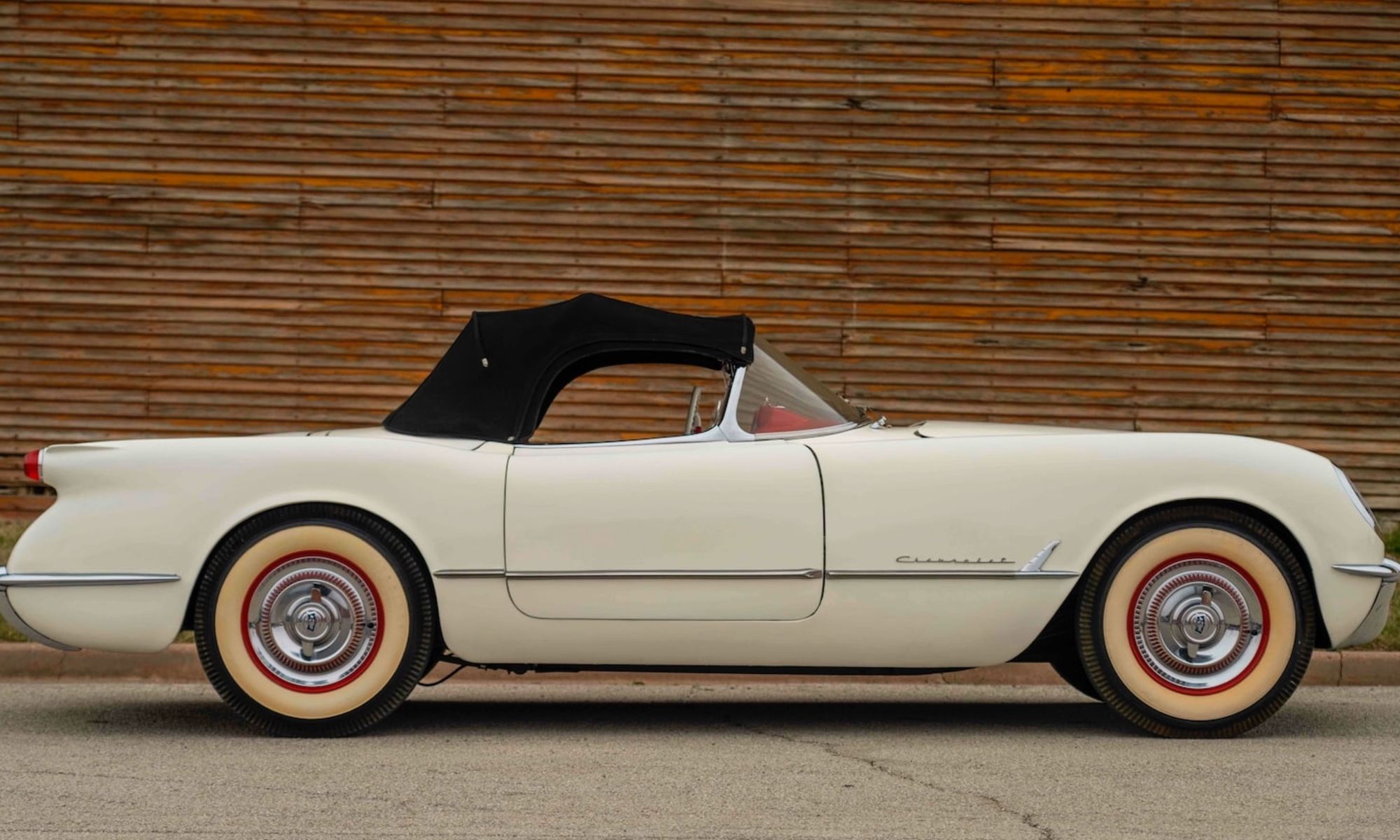 That power is then pushed through a Powerglide automatic transmission which is more than capable of giving you a smooth ride quality as well as some more performance-oriented acceleration for spirited driving. That's something that you might want to do quite often considering the black soft top which can be easily let down to show off the real fun A Roadster can offer. In 1953, the first year of the corvette, only 300 of these blazing vehicles were made making this an incredibly rare automobile. so you might see why a classic car collector would pay so much attention to it. If that sounds like you, or if you'd just like to get behind the wheel and take it for a spin to appreciate the automotive engineer of the 1950s, then you should consider purchasing this Chevy Corvette Roadster.