This is one big vintage truck.
---
While it's true that modern pickup trucks have just grown bigger over the years, you could say the same thing about cars. We could have a discussion about how modern safety equipment and luxuries everyone these days thinks they can't do without have contributed to the portliness of vehicles today, but that's another discussion for another time. However, that's not to say all classic cars are small. Case in point is this Chevrolet 3100 pickup.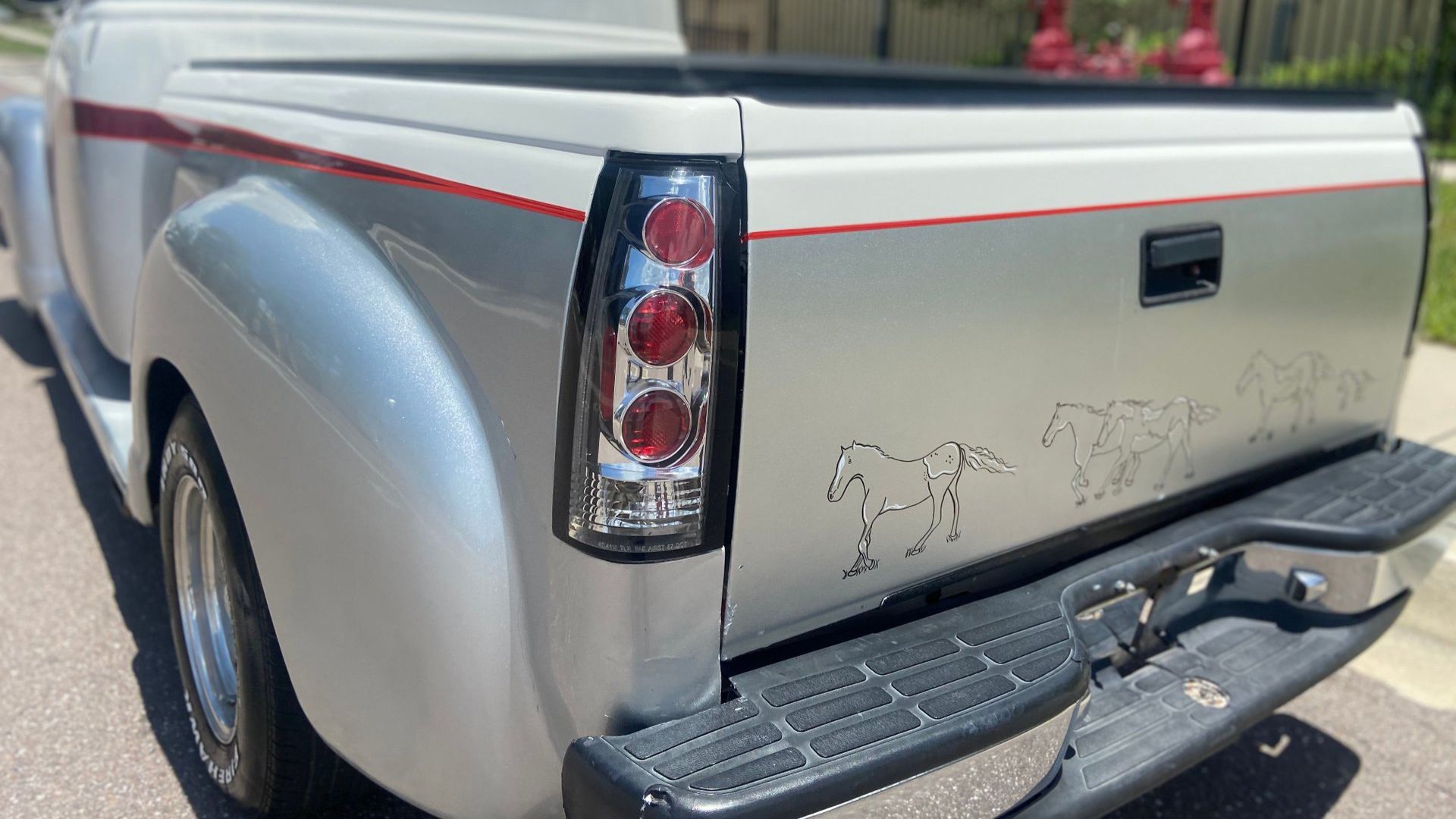 Thanks to the extended cab, this thing is long and big. That means you can bring along friends of family for fun rides, plus have plenty of room in the payload to haul whatever you need.
The Chevy 3100s have caught the eye of collectors who want a utilitarian classic. We'd say they stick it in their garage, but this might not fit in yours. Anyway, the look of this truck is definitely vintage with those prominent fenders, smaller windows, and that iconic alligator hood.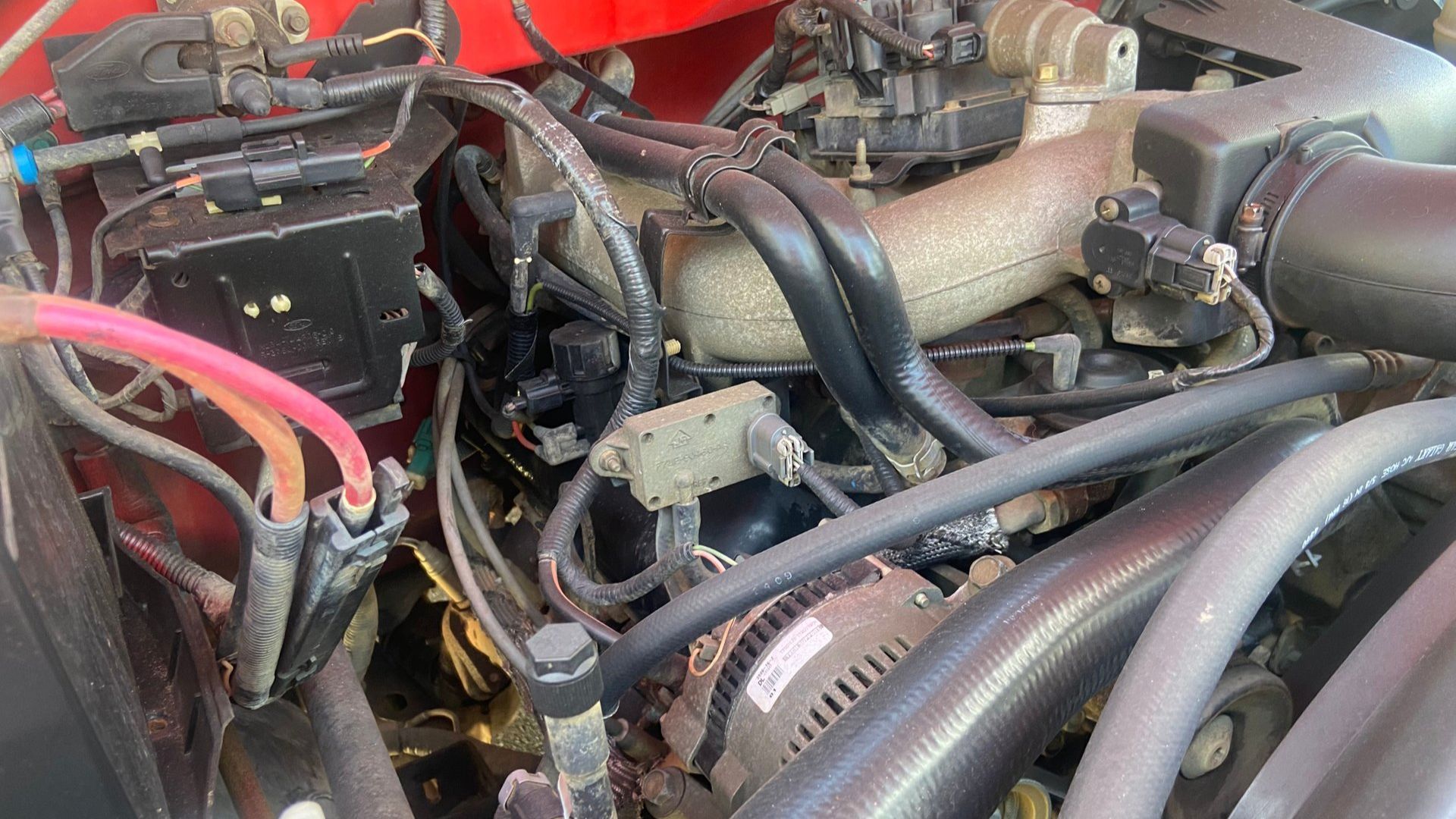 While this truck looks vintage it's actually a restomod. There's a 350ci Vortec V8 powering it, so you get reliability and more power than what this pickup came with originally. There's a nice automatic transmission, plus power steering and brakes, so driving this beast is a lot easier.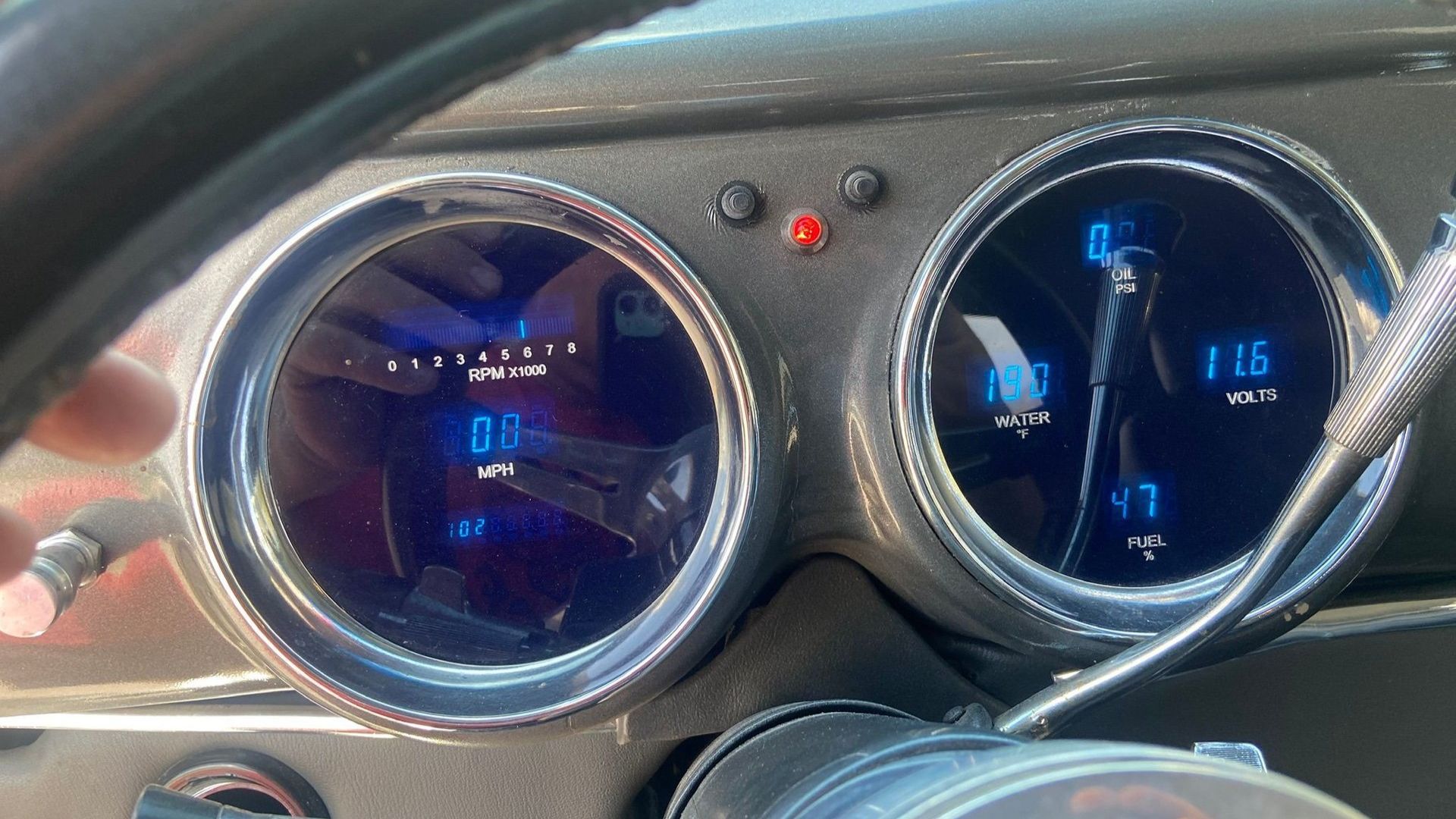 Also getting plenty of modern flair is the cab, where plush leather bucket seats provide a nice level of comfort. A blue LED gauge cluster is simple to reference and it looks really cool. Located in the big center console are cupholders and storage. A custom billet steering wheel really punches up the aesthetics and was a wise choice versus just a newer Chevy wheel. The modern sound system has a CD player.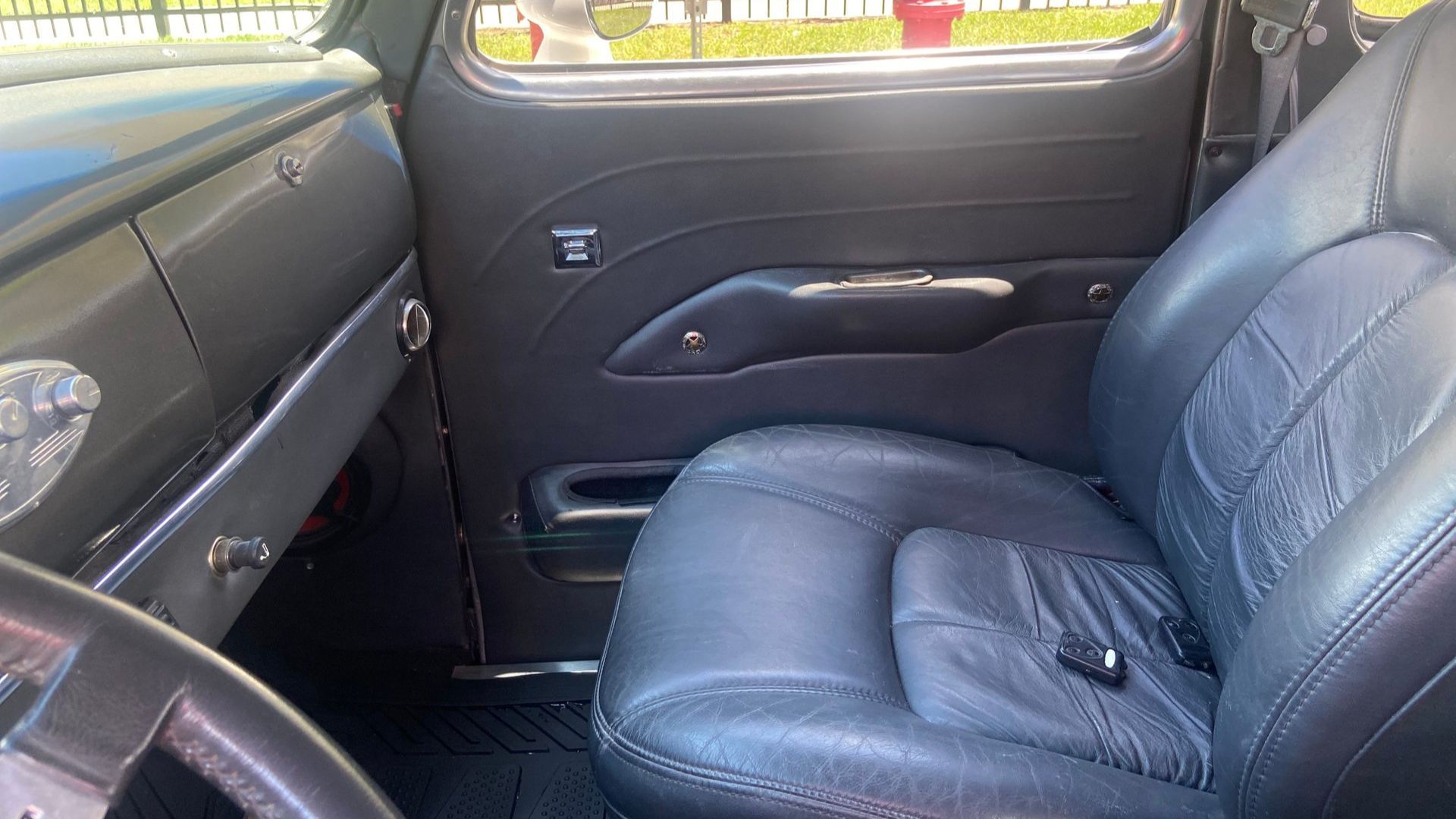 Of course, the silver paint with maroon side stripes clearly signals this truck has received some special treatment. You'll also note the Altezza-style taillights and horses decals on the tailgate, signaling this truck is unique.
If you're interested int his 1954 Chevrolet 3100 Extended Cab, get in touch with Adventure Classics for more info.