These incredible cars have a Buy It Now price, and they will have a limited run.
---
Earlier in June, Tom Mack Auctions, one of the biggest and most trusted names in auto auctions, took to the internet for their first ever online auction. Motorious was honored to host the auction on our site, and it was a smash! Many cars were moved and are heading to their new owners, but Tom Mack wanted to give enthusiasts one last chance to buy their dream car. Here are the cars from Tom Mack that will only be available for the next few days.
Unrestored 1978 Chevrolet Corvette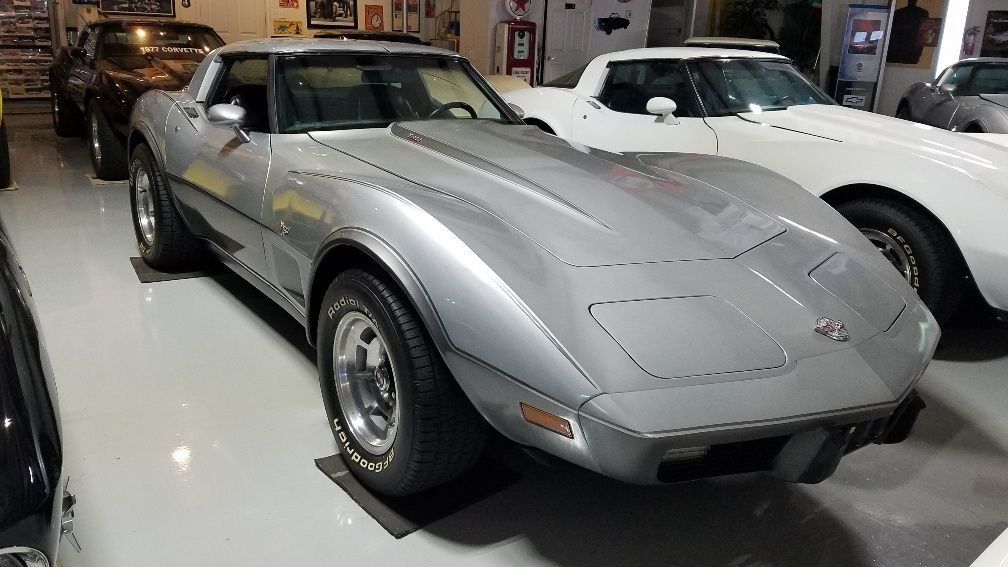 The car's current owner says the 11,630 miles are original and the car's condition certainly backs that up. Check out this beautiful original Silver Anniversary Silver 2-Tone finish. Options include L-82 350 V8 engine, automatic transmission, block heater, CB radio, factory a/c, and a sharp black leather interior. Car comes with the original broadcast sheet.
1962 Ford Galaxie 500 'Vert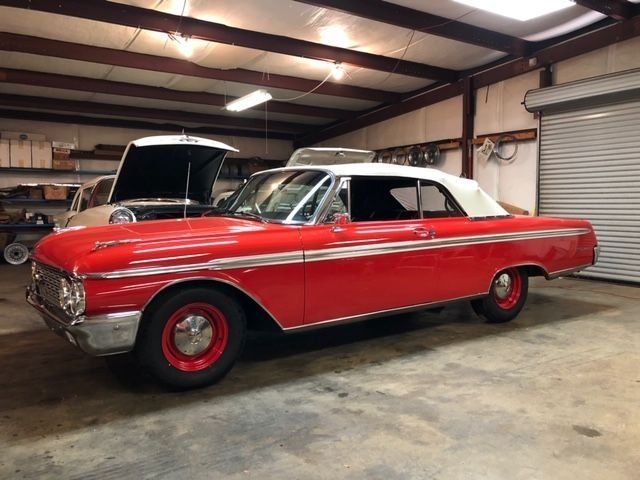 This original Galaxie has a 1-time professional high-quality repaint in the original color with original Black interior, door panels, dash, and top boot. The current owner says it's an original Carolina rust-free never-hit car with 35K original miles.
1970 Ford Mustang Boss 302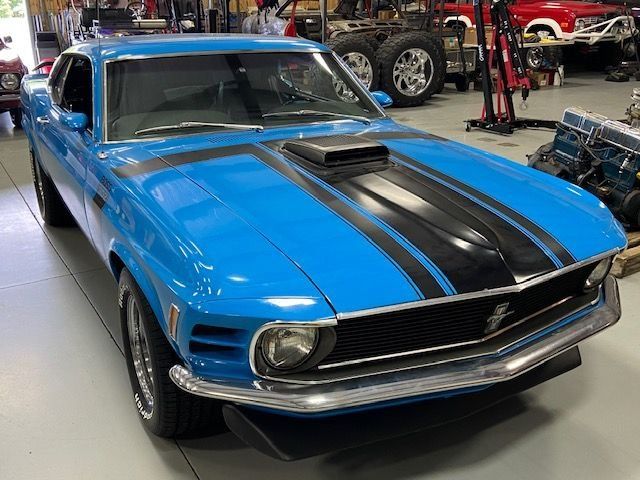 The original engine was removed from this Boss 302, and saved 30 or so years ago in favor of a built 351C V8 for street racing purpose, but the car has mostly been garaged as it has only 6,000 miles added since last titled in 1986. The original Boss 302 complete engine goes with the purchase of this rare muscle car from the Blue Oval boys. The Boss also come with a box of factory parts, including power steering, that were taken off when the engine was replaced, as well as a Deluxe Marti Report.
1968 Chevrolet El Camino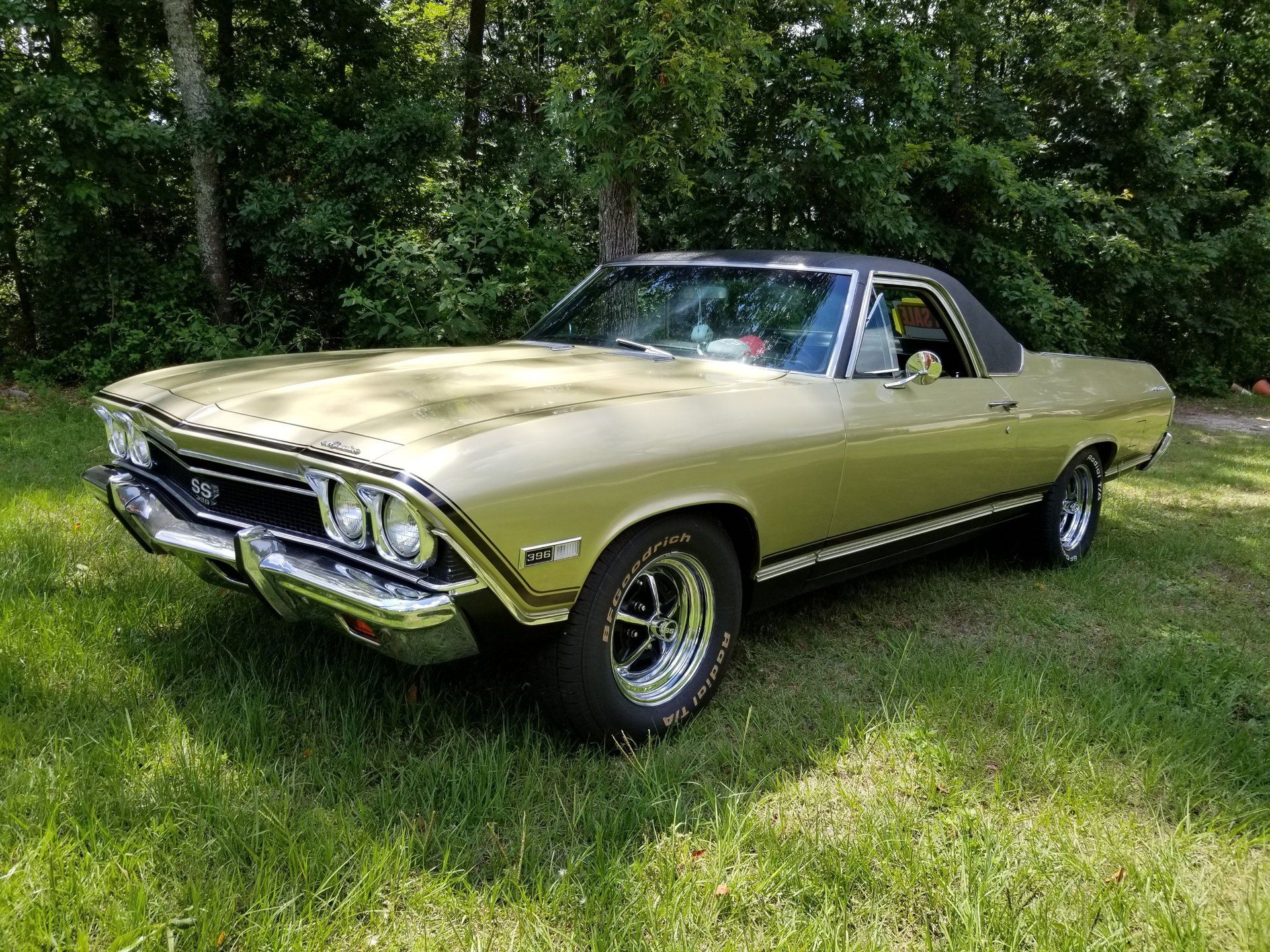 This is a real SS with the "138" VIN. The "396" CI engine, was replaced with a freshly rebuilt "454" CI big block engine. that the exterior was professionally refinished in "Ash Gold Poly", and the interior was restored with OEM style upholstery.
1956 Chevrolet Bel Air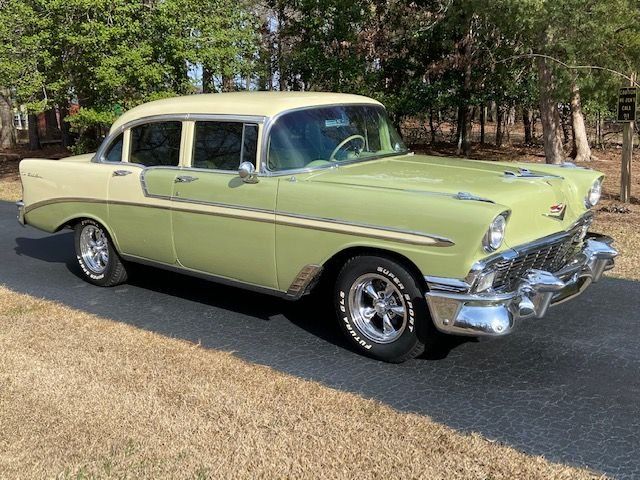 Check out the very accurately finished in Laurel Green & Crocus Yellow with matching interior Bel Air. It's powered by a LT1 aluminum head Chevy 350 V8 with Bow tie intake, Holley dual feed electric choke carb, MSD ignition, headman headers, GM Serpentine accessory drive system) and GM 700r4 four speed automatic overdrive transmission.
1948 Chevrolet Woody Station Wagon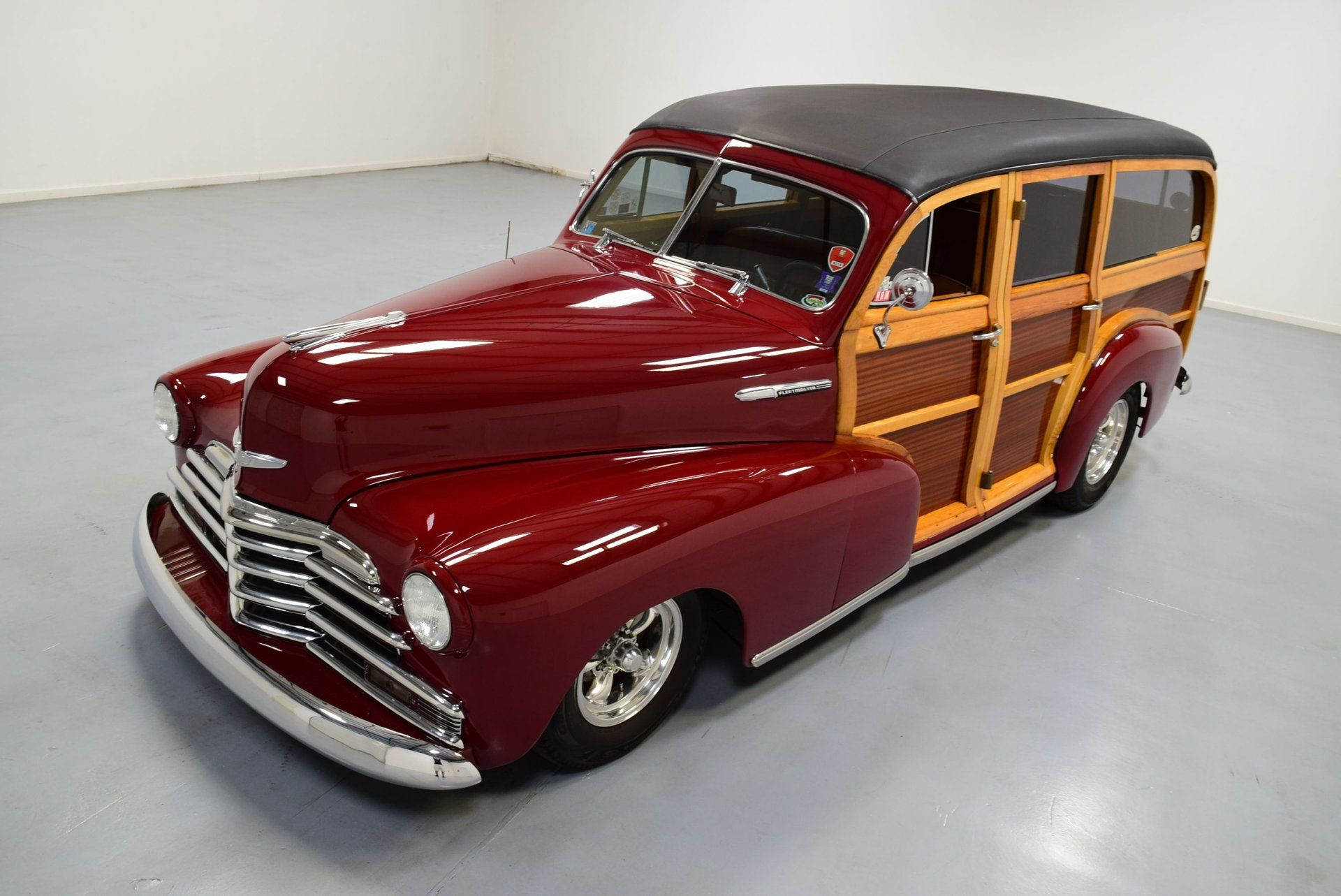 The current seller has owned this Woody for 44 years, and purchased from the original owner. It was restored and rodded in the early 1970's. The car has been in 33 states over the last 44 years, and even last year's Hot Rod Power Tour.
1960 Ford Falcon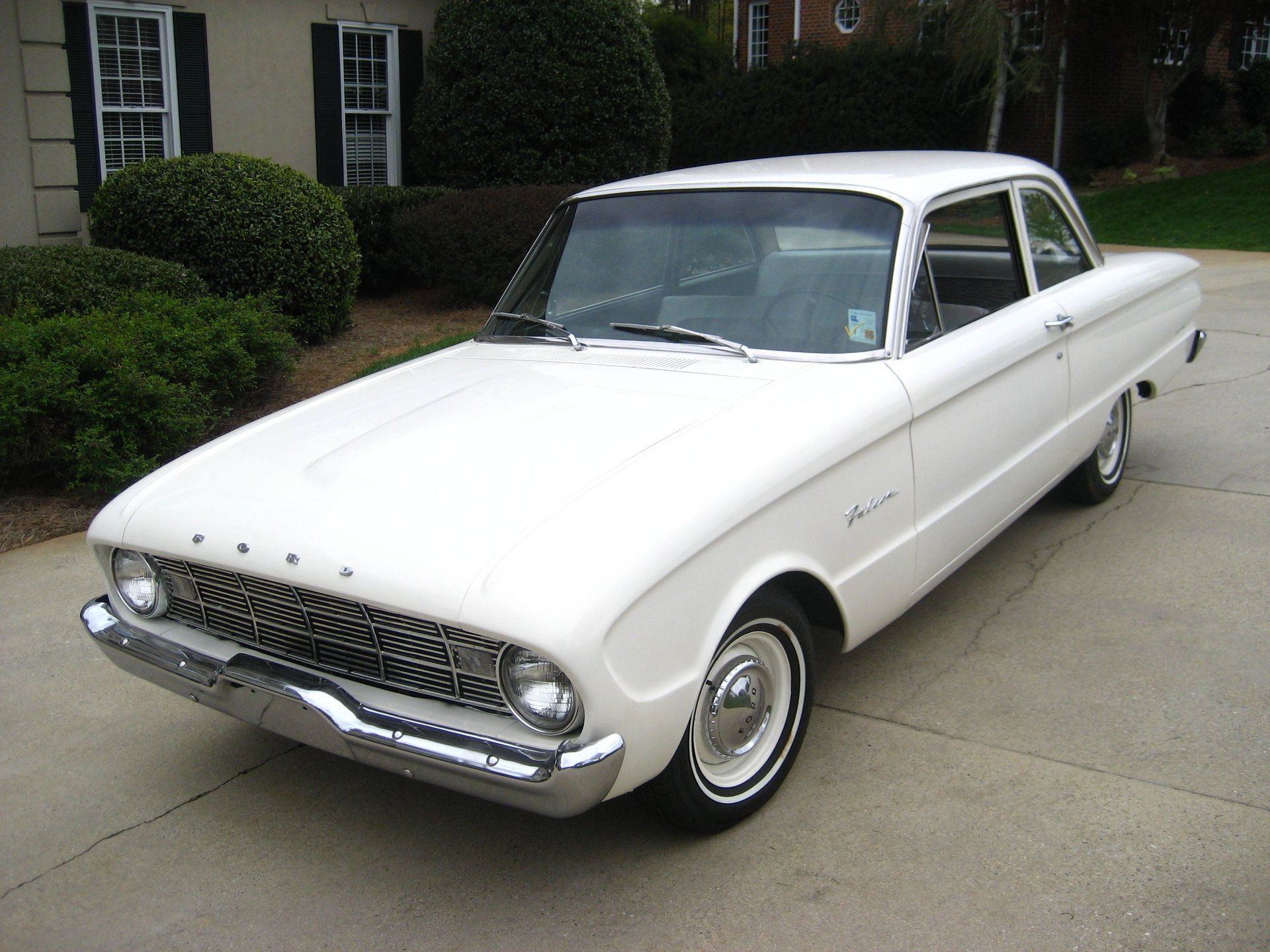 This early Falcon correctly finished in Colonial White. It has a 6-cylinder engine, and 3-speed "on the tree" manual transmission. ar has a nicely detailed engine compartment, underside, and  trunk. Also has very nice interior and paint. The ad says the car has new brakes, tires, clutch, and throw-out bearing, as well as new radial white wall tires.
1964 Chevrolet Corvair Monza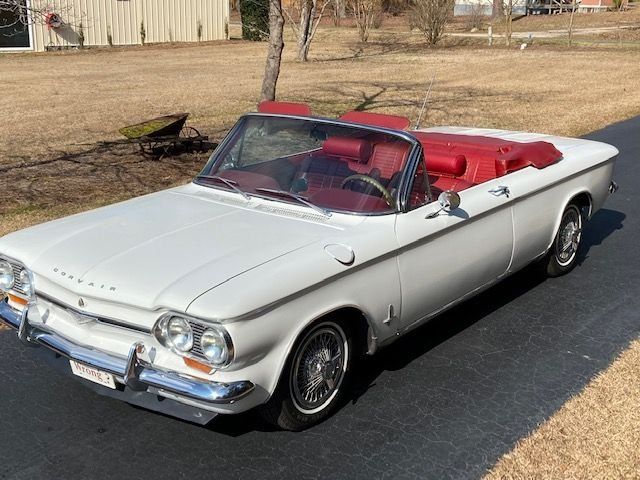 This beautiful Corvair has been tastefully modified with a vintage Paxton blower. Other mechanical mods include a Flaming River brand "quick-steer" steering box for handling. A heavy-duty clutch, extractor exhaust, and short shifter linkage all to make this car drive like a Corvette, not a Corvair!
1965 Chevrolet Chevelle SS 396 Z16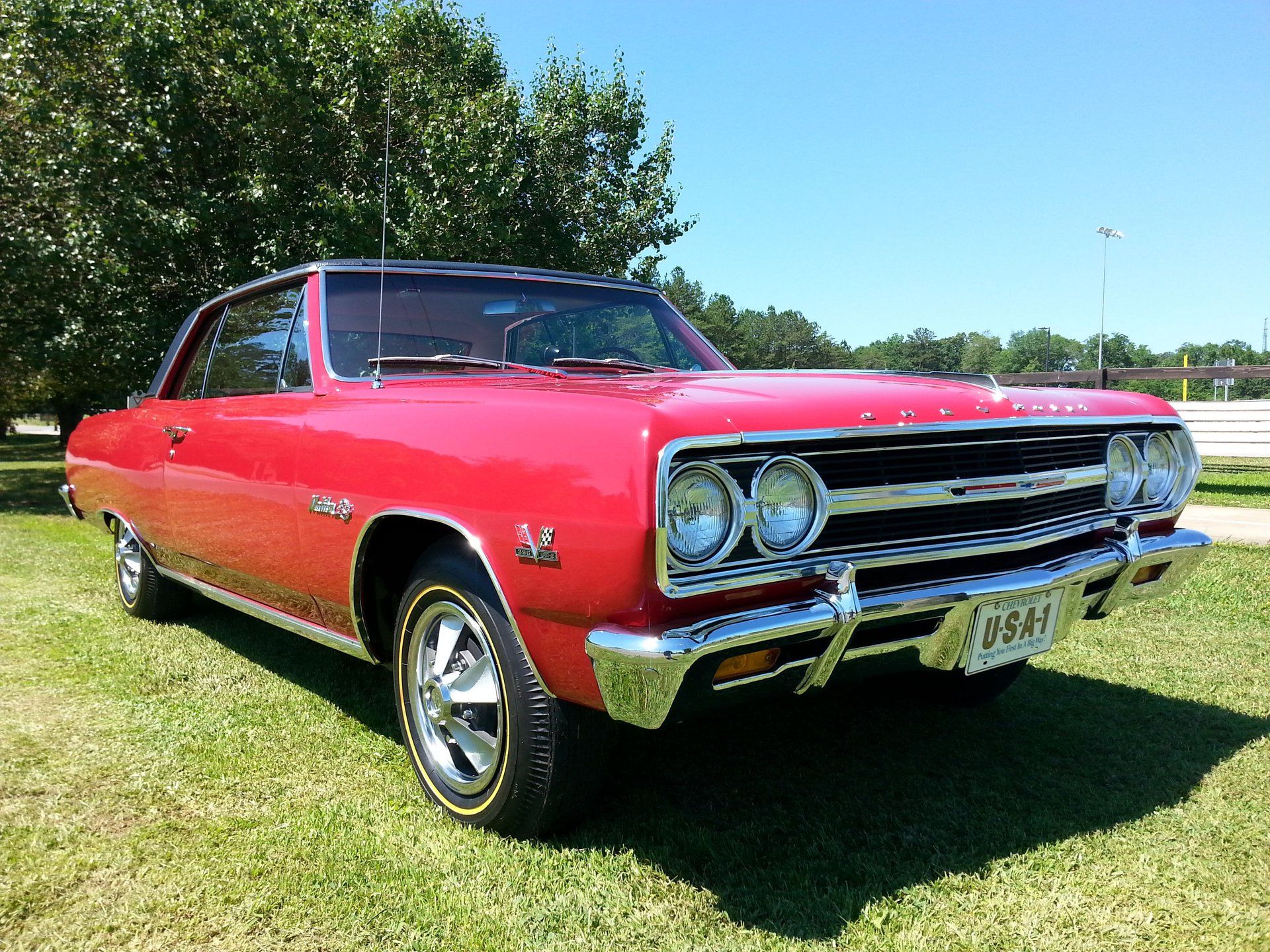 The 1970 Chevelle SS454 LS6 might be one of the most highly coveted examples of this muscle car ever made, but if you're looking for a rare Chevelle, check this one out. This is very likely a once-in-a-lifetime shot at one of these low-volume muscle cars since only 201 Z16 Chevelles were built in 1965 (including one prototype).
1967 Chevrolet Corvair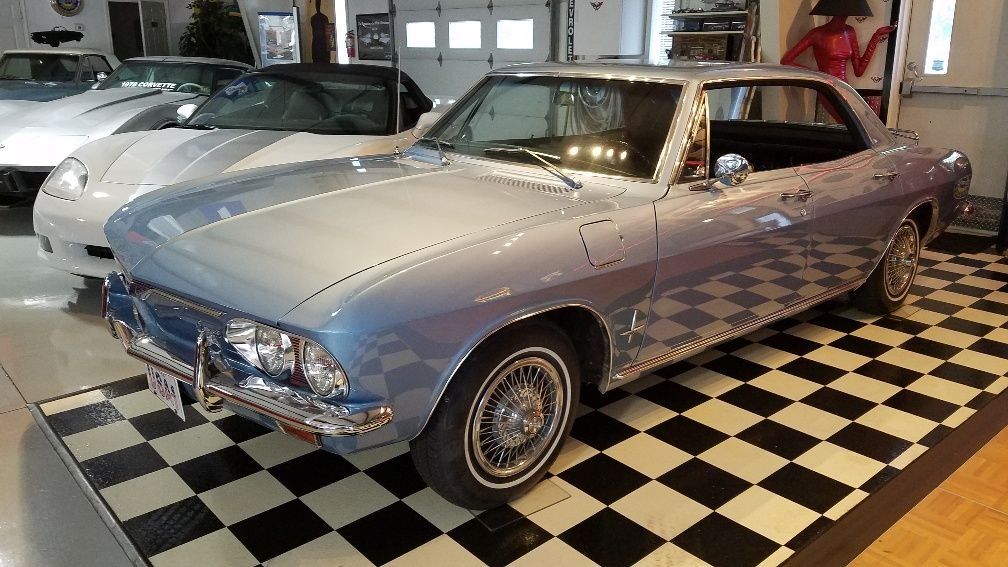 Check out this super rare 4-door hardtop Corvair Monza with the original 110-horsepower 6-cylinder engine, and Powerglide automatic transmission. It is finished in the original color of Nantucket Blue with the original black bucket seat interior. Goodies include front & rear bumper guards, gas door guard, a sporty luggage rack,  and factory wire wheel covers.  Original documents showing where Mr. & Mrs. Joe Sipe of Hickory, NC bought it new on December 13, 1966 at Nuzum-Cross Chevrolet.