This beautiful performance legend is a great show of Ford's racing past, coming from Broad Arrow's Jim Taylor Collection.
---
The original Ford GT40 was a car characterized primarily by its performance as it was built to compete with the best of the best, Ferrari. Surviving and thriving on the asphalt of Le Mans, this sports/supercar did its job perfectly with style and speed. Decades later, we still love to remember the cars in all of their greatness, especially the racing models used in competition. That's exactly why Ford started up the production of the GT in the early 2000s as a sign of a new era in automobile design with a strong love for history. This particular Ford GT from Broad Arrow's Jim Taylor Collection is a great vehicle to showcase that as it was made specifically to appreciate the past.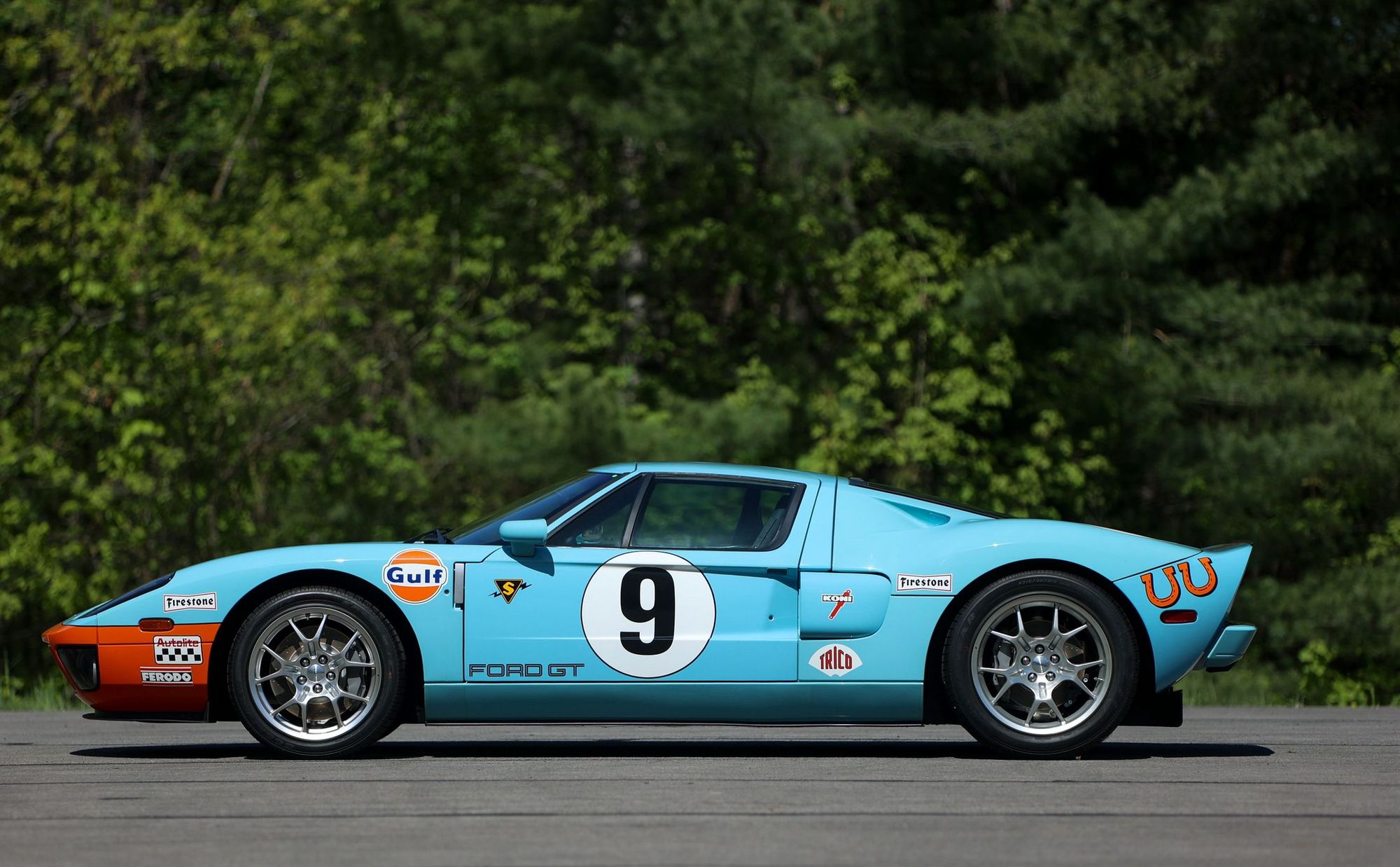 One of the major ways it does this is the exterior styling which reflects the original almost perfectly while still retaining a lot of that Ford new-age design. Along with the body lines, the livery and decal package was made particularly for this vehicle so it can tell the story of its full past. All of this was made to do two very particular things that it does extremely well, a nod to the original, and shows off its current performance. In fact, you might not even be surprised to see it at the track sometime soon.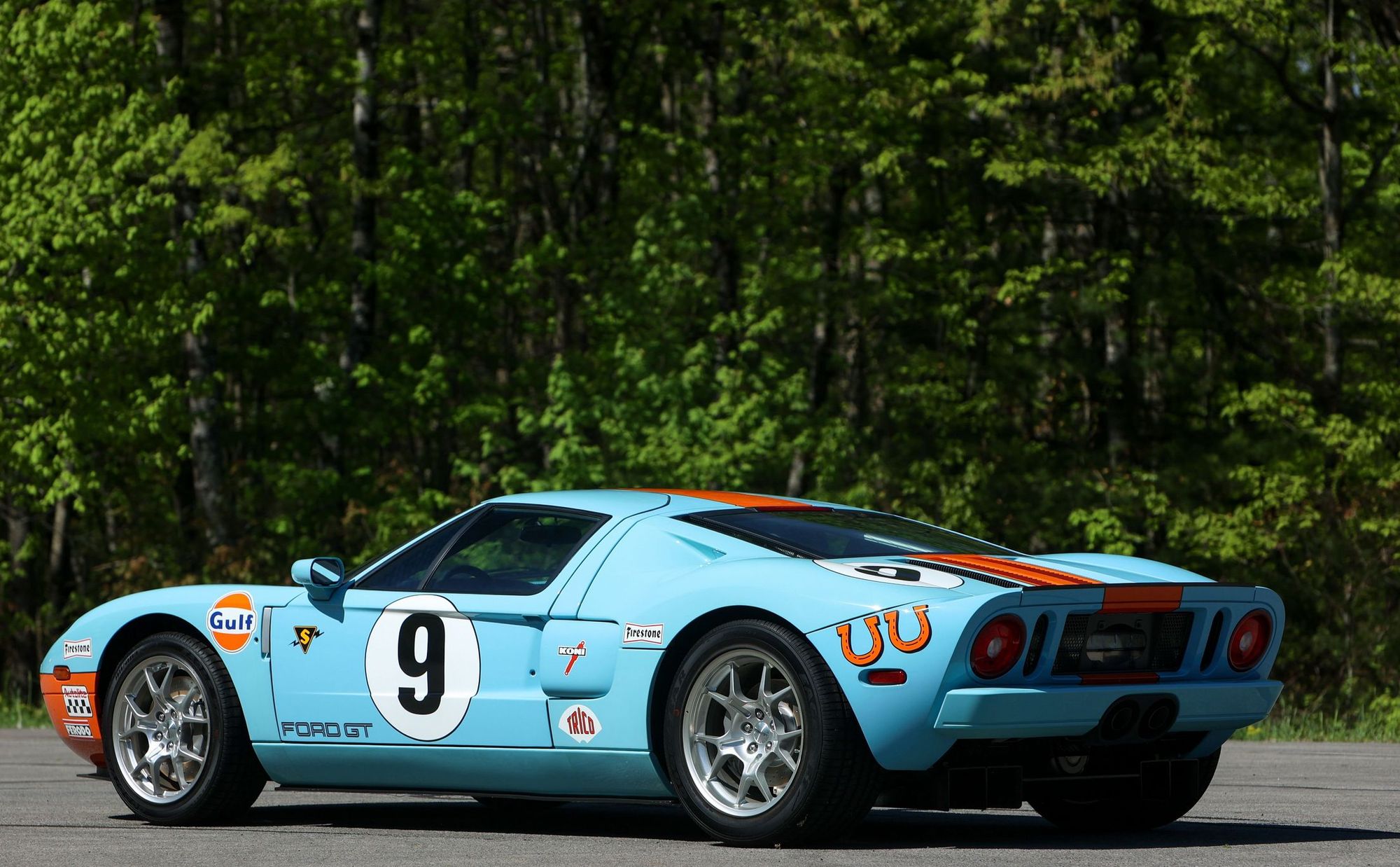 Sure you could buy a newer model, but those do little to nothing to resemble the originals and all of their glory. That of course is a stark comparison to this monstrous car which is powered by a 5.4 L Ford V8. A great mix of power performance and racing heritage went into this wonderful sports car and now you could be the next to own it. Just to sweeten the pot, the odometer also reads only 4.5 total miles making it one of the lowest mileage Ford GTs currently on the market. The only question now is, who will be the next driver on this incredible race-inspired automobile?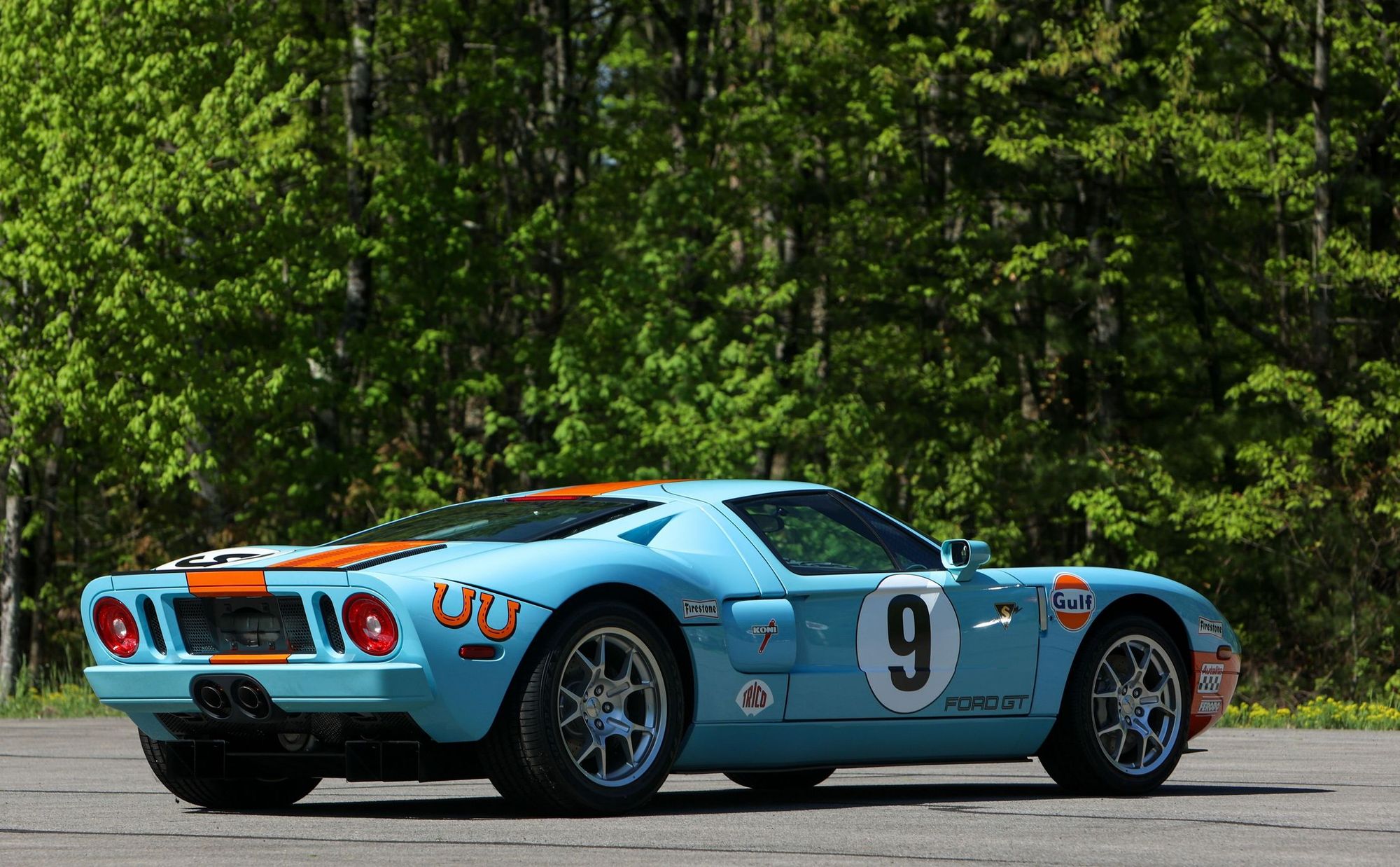 Broad Arrow Group, Inc. ("Broad Arrow Group") and its subsidiaries, Broad Arrow Auctions, Broad Arrow Capital and Collectors Garage represent the collective vision of its founders, team members, and partners — to be the best advisor, marketplace, and financier for car collectors, with integrity, trust, and innovation. Broad Arrow Group is a holding company founded to develop and operate a portfolio of businesses and brands that address the needs of various segments of the collector car market and to transform the collector car industry. Learn more at www.broadarrowgroup.com