Beaches, off-road, and highways all conquered by this Jeep.
---
Jeep made a big name for itself in the late 1940s and early 1950s for their incredible feats both on the battlefield as well as the American roadways. Everything from conquering mud bogs to rock climbs could be accomplished with the right Jeep model. However, most people don't know that Jeeps are also in the business of making good road cars for their time as well. One of the main proponents of showcasing Jeeps versatility both on and off the road was called the Willys Jeepster.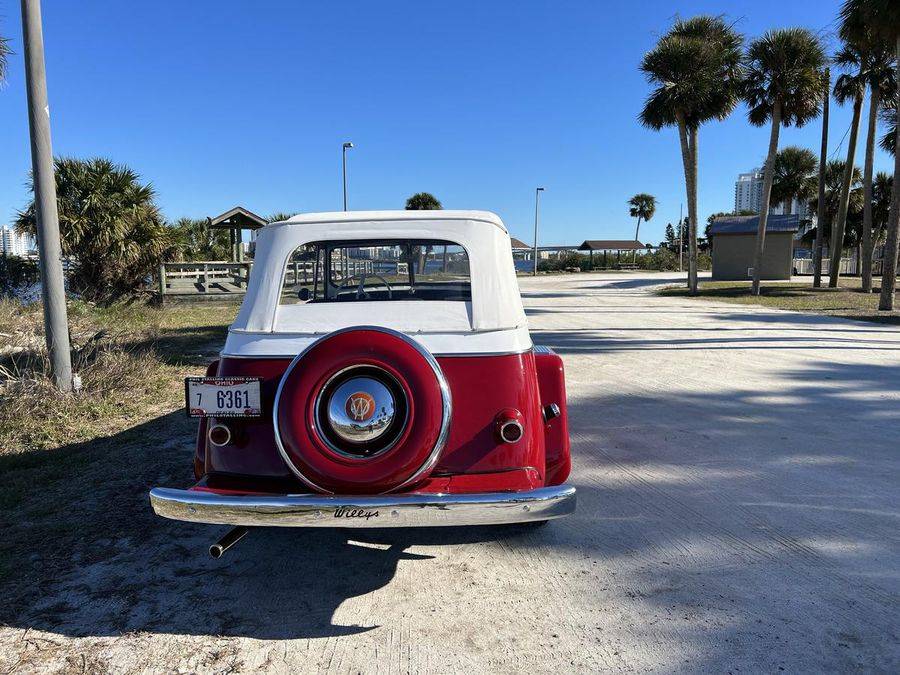 Under the hood of this 1950 example is a sturdy six cylinder engine that produces more than enough power for daily driving. On top of that, it had a lot of cool suspension features before its time which had pretty much made the brand and icon up to that point. All of this is perfectly tied together with a three speed manual transmission. If you've ever driven a manual truck, you'll know that they're some of the most fun vehicles out there because you focus less on speed and more on the tactile experience of driving.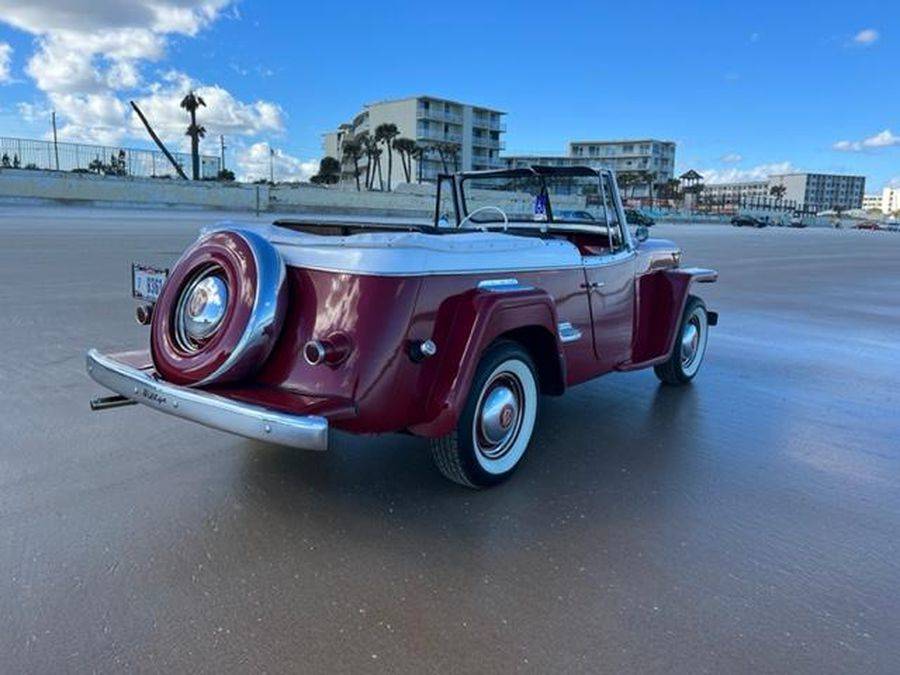 Thankfully, the red and white exterior seems to have been kept in perfect condition, or possibly restored at some point. It's important for these old vehicles to look nice and shiny because it shows off the style of its time. Back in the day, it was a real sign of great taste to have a very shiny, very polished car body. That's exactly why this 1950 Willys Jeepster is so eye-catching making it the perfect candidate for your next automotive purchase.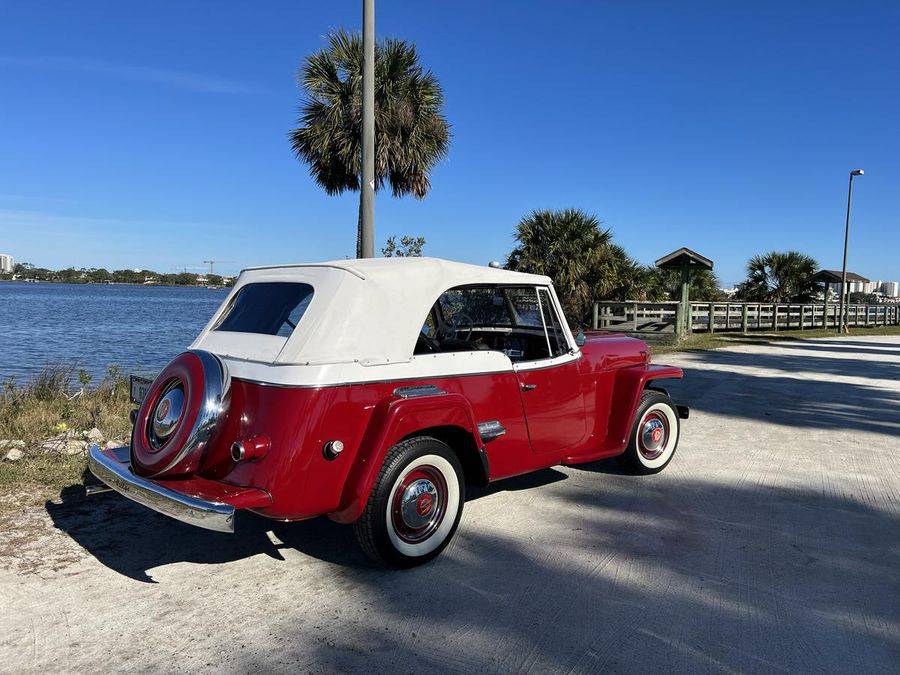 Carlisle Auctions gets the wheels rolling on its 2023 collector car auction schedule with a visit to the SUN 'n FUN Expo Campus in Lakeland, Florida for the Lakeland Winter Collector Car Auction. The two-day offering is happening Friday and Saturday, February 10-11 and starts at 10:30 a.m. daily.
This is an auction only event (no car show or swap meet) and hosts 400+ expected lots. Lots include dozens of trucks, muscle cars, classic daily drivers, and even some pre-war gems. Anticipated consignments will span decades and sales prices should range from four figures to six. There's something for everyone; from white-glove, best-of-show vehicles to show-worthy gems you won't be afraid to cruise the town in. There's even an All-Truck Hour planned for approximately 1:30 p.m. on February 10.
Call Carlisle Auctions today at 717-960-6400 to learn more about buying or selling and visit CarlisleAuctions.com to check the consignment images and specs! There are three great ways to bid too, in person, on the phone, and online! Not looking to buy or sell, but still want to attend? Spectator admission is just $10 with kids 12 and under FREE. There's also ample FREE parking available.