This car's original owner was an early adopter of Shelby performance.
---
The Ford Mustang was unveiled to the world at the New York World's Fair on April 17, 1964. It's not an overstatement to say that the Ford Mustang changed the way we look at cars forever.
Things got even hotter for 1965, though. Ford released the new fastback body style, and shortly after, sports car magnate Carroll Shelby left his mark on the new car.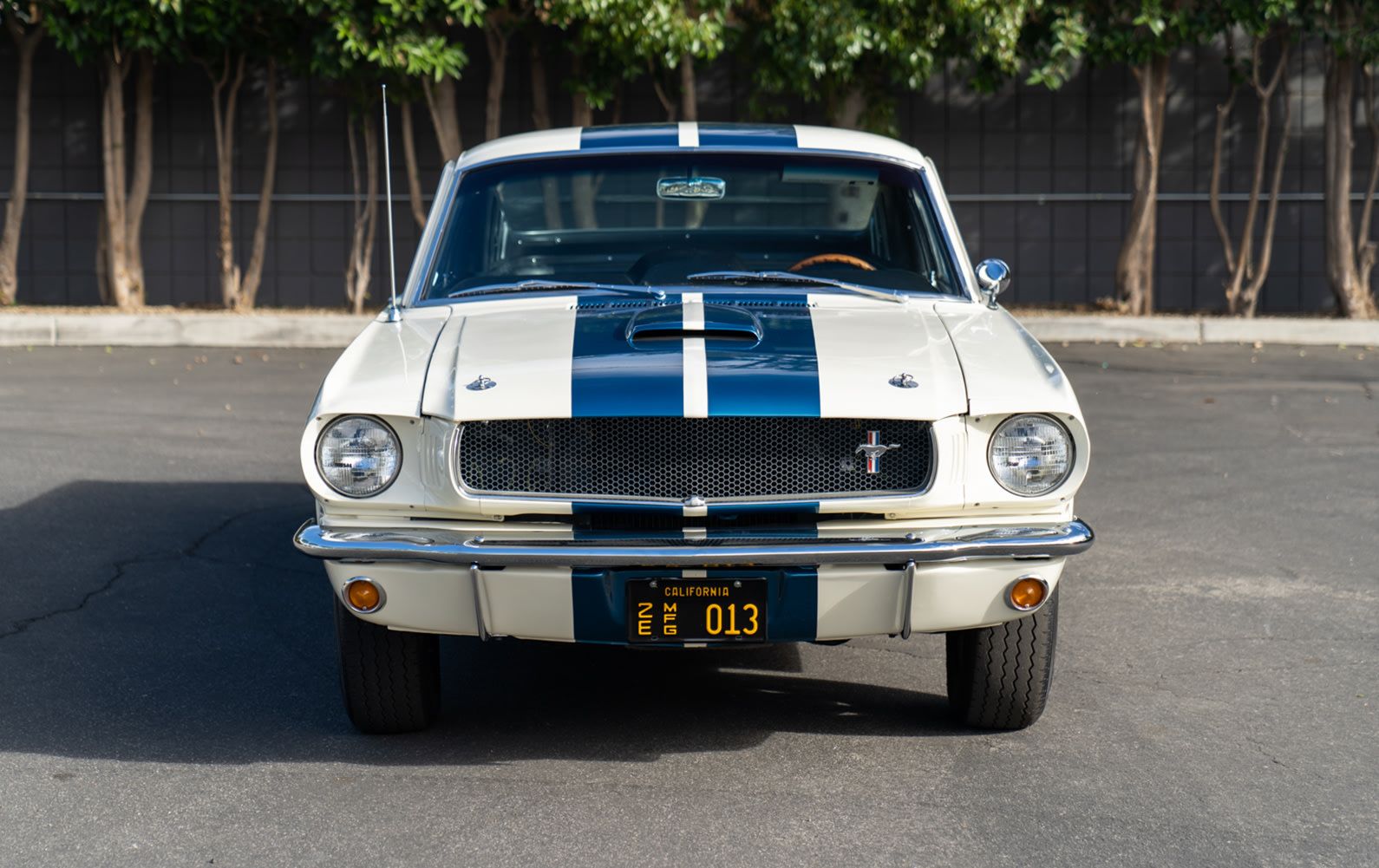 The Shelby GT350 needs no introduction. All GT350s started life as K-code (high performance 289 cubic V8) cars, which were modified by Shelby for improved performance.
A stock 289 K-code V8 was rated at 271 horsepower, while its Shelby-modified counterpart was rated at 306. This is thanks to a larger four-barrel carburetor and a high rise intake manifold, as well as an improved exhaust system.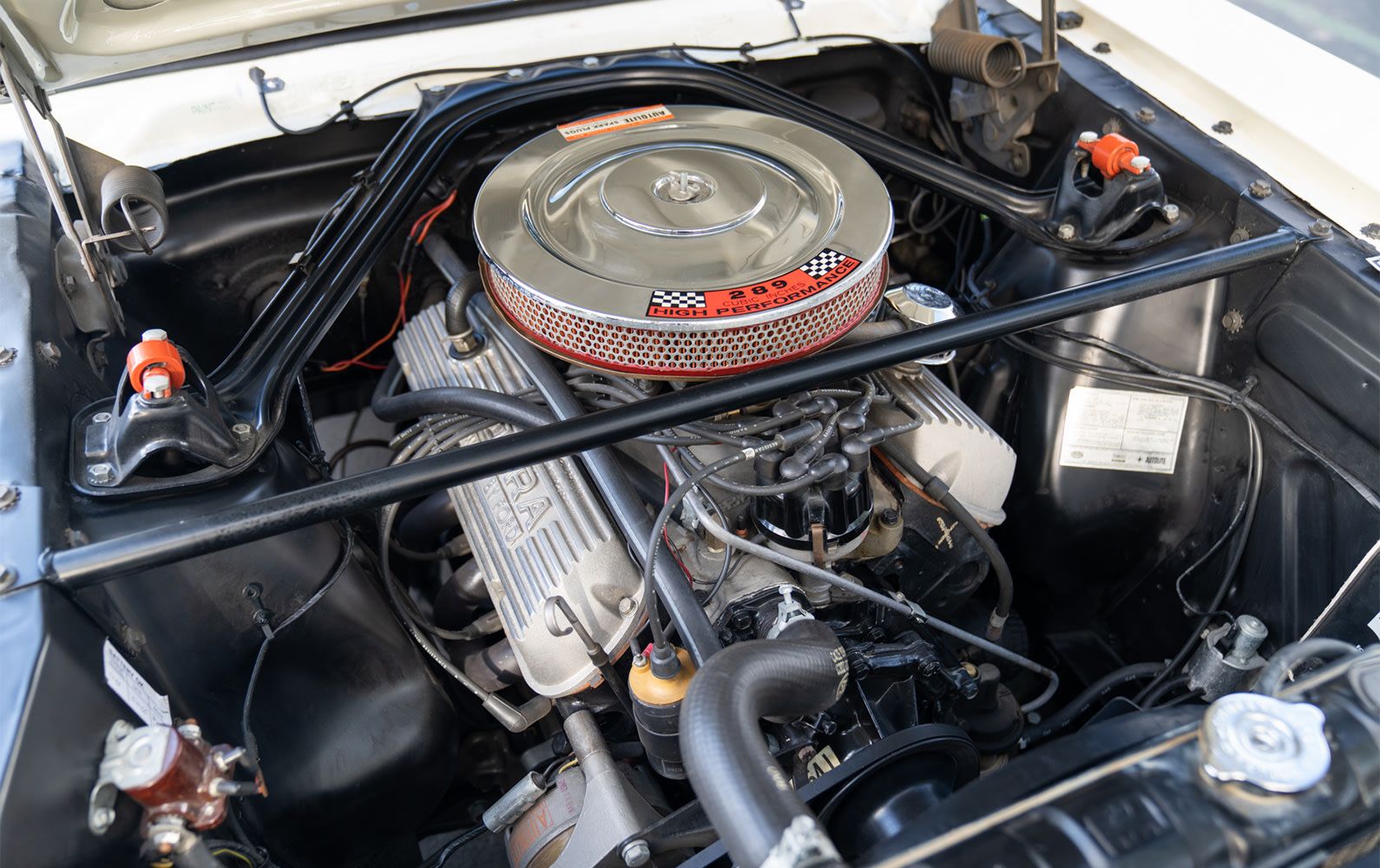 Other modifications focused on handling, braking, and weight reduction. The car seen here is one of the earliest models produced, and has had the battery moved to the trunk for improved weight distribution. Only the earliest Shelby GT350s were built this way.
This 1965 Shelby GT350 was restored to concours standards by a noted Shelby American Automobile Club (SAAC) judge, and remains in show-quality condition with a well-documented history. Now, it can be yours.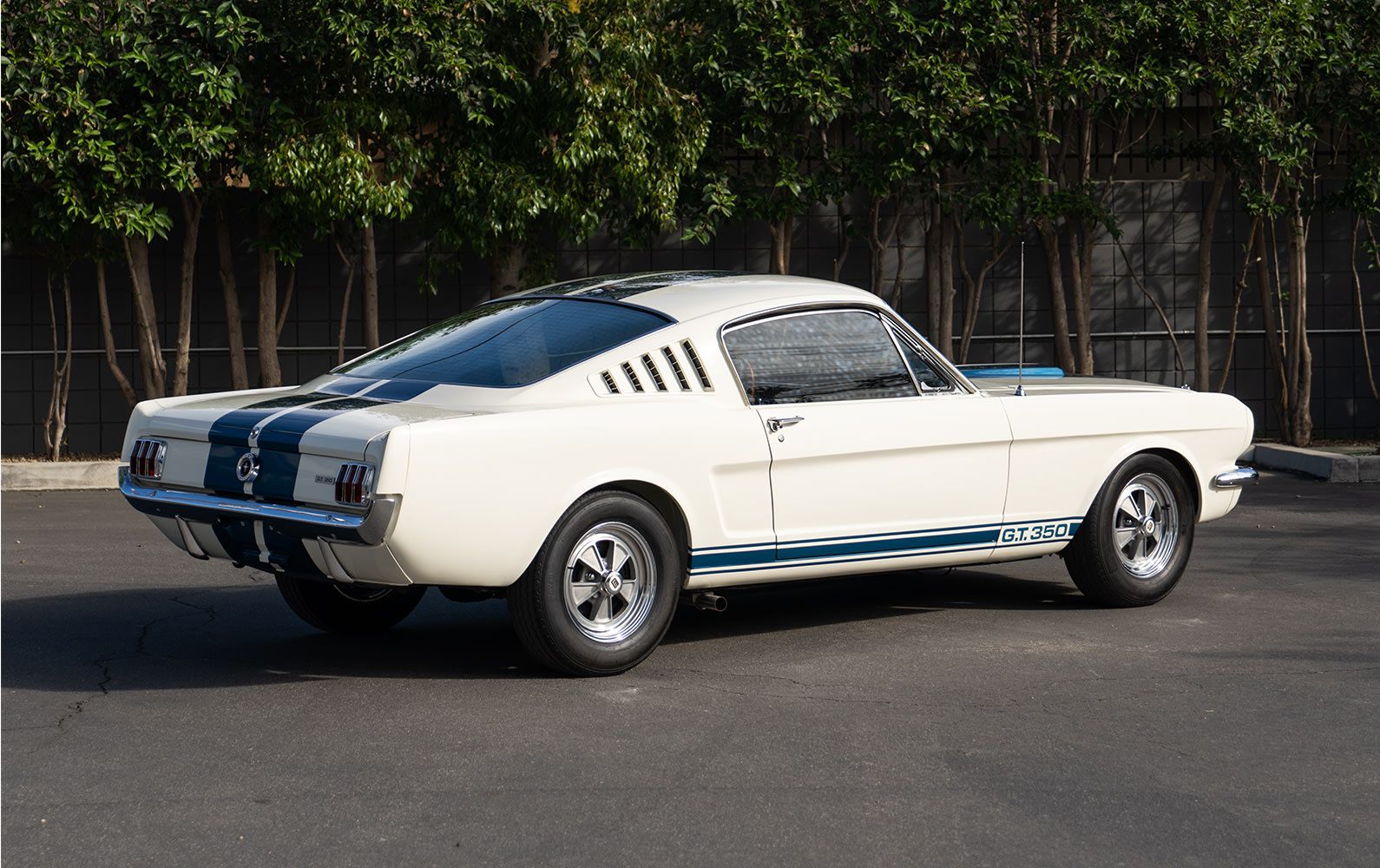 The car seen here, chassis number SFM5S291, is one of the earliest Shelby GT350s. It represents the birth of a performance icon whose lineage can be followed from its beginnings here to modern-day muscle Mustangs.
This Shelby GT350 will be sold by Gooding and Company at their Scottsdale Edition auction. The auction will run from Monday, January 18 through Friday, January 22.