This classic is ready to take you places.
---
If you're a Mopar fan and want to go off-roading, but you're not interested in a Jeep, it might feel like your options are limited. The fact is this 1988 Dodge Ramcharger makes for an excellent adventure vehicle. Not only is it solid for trail runs, the price is right at under $15,000. In fact, that makes this a good alternative to a Ford Bronco, Chevy Blazer, Toyota Land Cruiser, and other 80s off-roaders which have been seeing price inflation lately.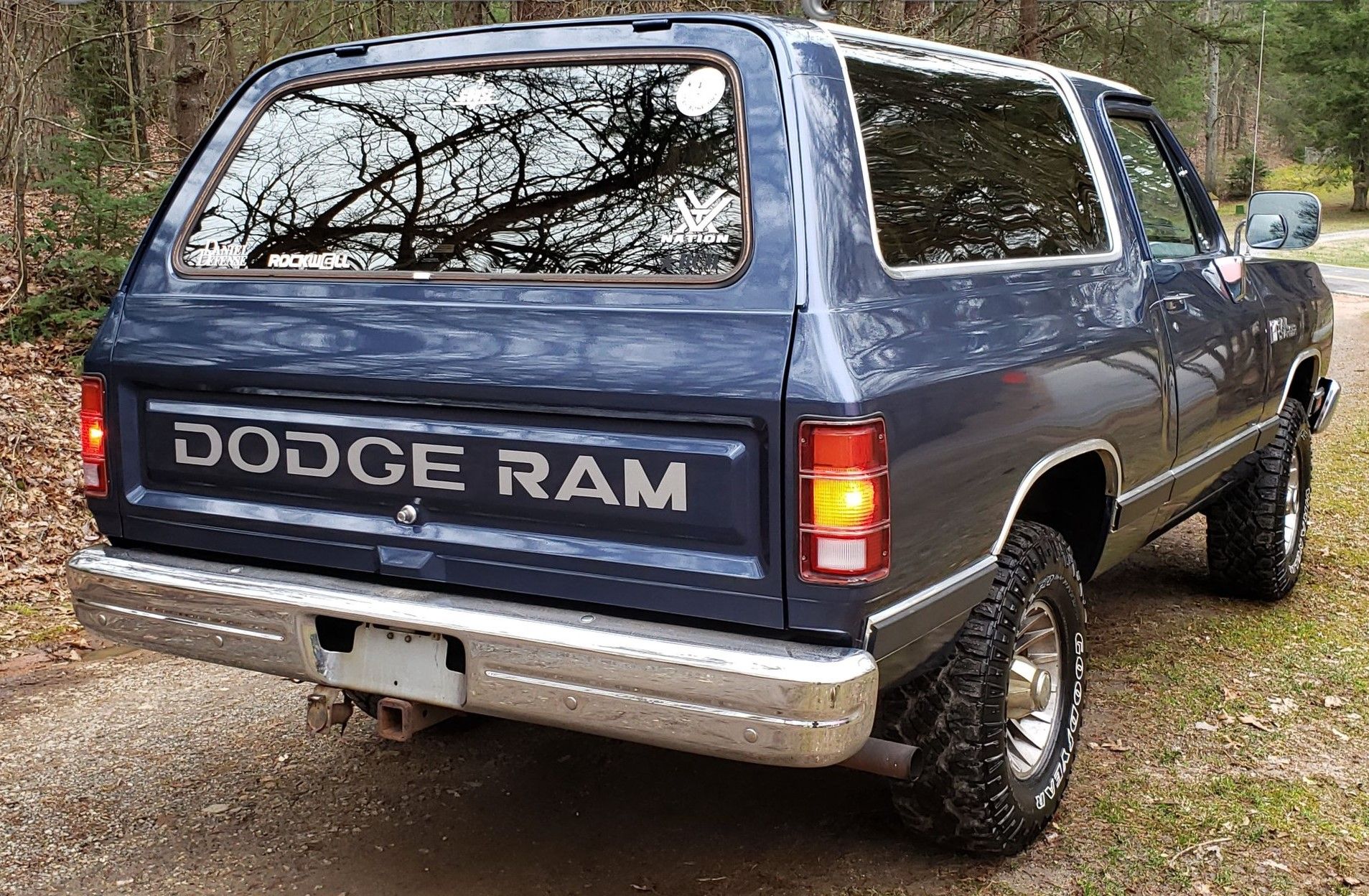 According to the seller, the 52,520 miles showing on the odometer are correct. Thanks to a 318ci V8 crate engine with about 5,000 miles on it, this is a weekend adventure machine you can more greatly trust. After all, dealing with powertrain problems on the side of a trail is a quick way to turn fun into stress. A rebuilt 3-speed automatic transmission with the same mileage on it as the engine also makes for smooth operation.
Twilight Blue paint covers relatively damage-free body panels, backing up the mileage claim, and no signs of rust on the body are present. The glass also looks virtually free of blemishes and all the factory trim appears present. Argent Gray on the grille is a nice touch, complementing the body panels nicely. Even the iconic Ram hood ornament is displayed prominently, which all by itself can start a lot of conversations with other enthusiasts.
You'll find the interior is in about as good of condition as the exterior. The factory vinyl is still on the seats, while the cloth upholstery was newly installed but is period-correct. All the OE gauges and controls are still in place. Air conditioning is included, as is power steering and power brakes.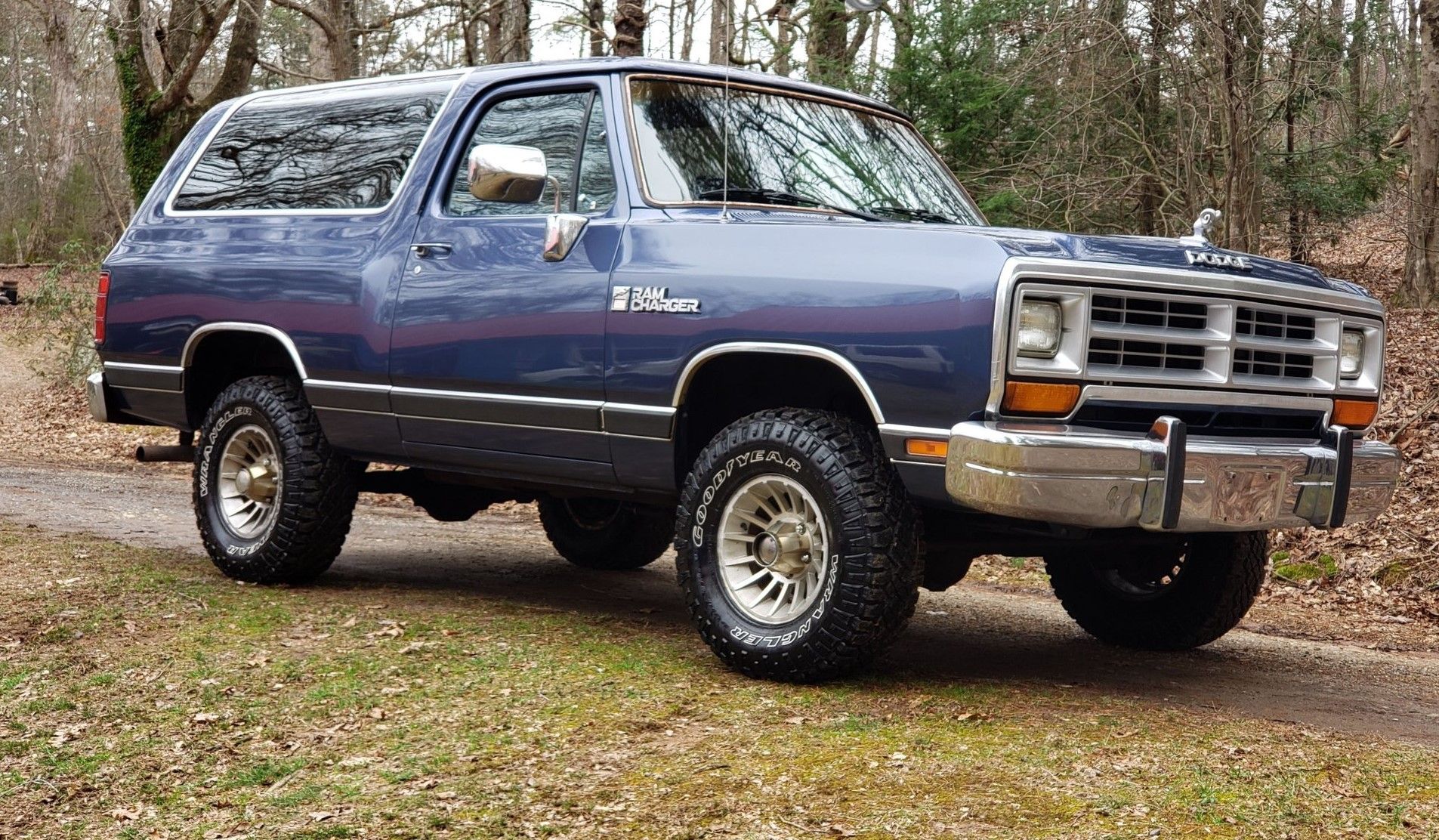 This is a nice truck for anyone looking to get an affordable, vintage off-roader. If you want to make this Dodge Ramcharger yours, it's being sold right now through Silverstone Motorcars.
More Cool Off-Roaders