Forget the presidential limo, these are the real beasts.
---
Surviving in Antarctica and the Arctic Circle is a challenge that requires specialized equipment, and that's especially true when it comes to the vehicles required to traverse some of the harshest and coldest terrain on the planet. For the U.S. government's National Science Foundation Office of Polar Programs, exploring Earth's extreme regions just got a little easier thanks to a trio of highly modified Toyota off-road vehicles, which are all named after female explorers with ties to Iceland, Greenland and the U.S.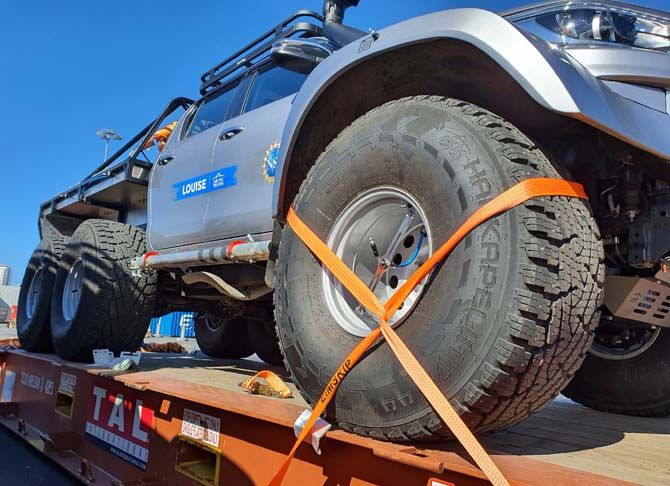 Not many details were provided about these Toyotas, but all three rigs were built by Arctic Trucks. They all have similar looks with roof racks, snorkels and wide fender extensions to accommodate the massive 44-inch tires mounted on 17 inch wheels.
The coolest of the three is definitely Louise – a Toyota Hilux converted into a 6x6. This monster truck is the cargo hauler of the bunch with the standard cargo box replaced by a flat bed. The name for this truck comes from Louise Arner Boyd, an American who explored Greenland and the Arctic starting in the 1920s.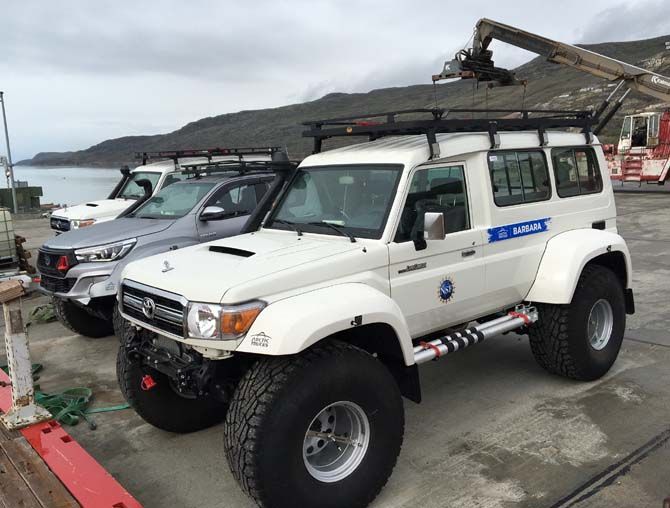 Barbara and Gudrid are identical Toyota Land Cruiser 78 Troop Carriers with the front bumpers removed allowing for a super-high (if not perfectly vertical) approach angle. Barbara was named after Barbara Hillary, an American who became the first black woman to reach both poles. She traveled to the North Pole in 2007 at the age of 75, and four years later she traveled to the South Pole; she passed away in 2019. Gudrid is named Gudrid 'the Far-Travelled' Thorbjarnardóttir, an Icelandic explorer.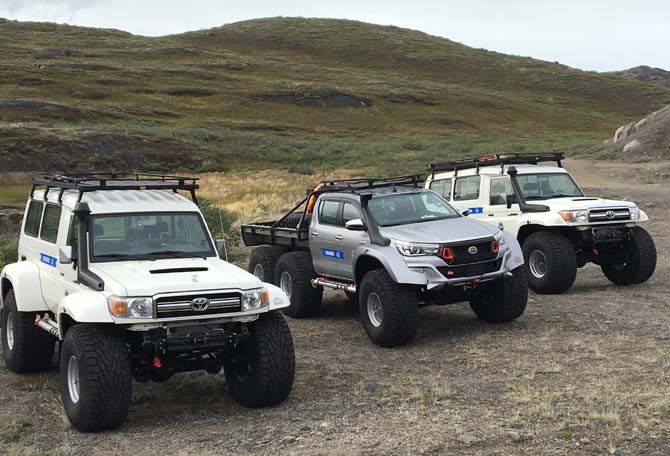 Source: National Science Foundation Office of Polar Programs