He drove it until the wheels fell off, literally…
---
Las Vegas Metropolitan Police have reported that they are investigating a street racing crash between a Corvette, seven other cars, and countless objects that are now left in debris. The Corvette crash even knocked over a bus stop, and it's safe to say the Corvette driver was definitely the loser.
Watch the latest Motorious Podcast here.
The horrific street racing crash happened at the intersection of Flamingo Road and Fort Apache Road, just before 9pm. The LVMPD received the multiple calls from different callers shortly after the wreck that seven or more vehicles were involved in a racing crash that occurred in the area. An officer from the department noted that there was debris from the wreck spread a quarter mile down the street, and three vehicles were majorly damaged.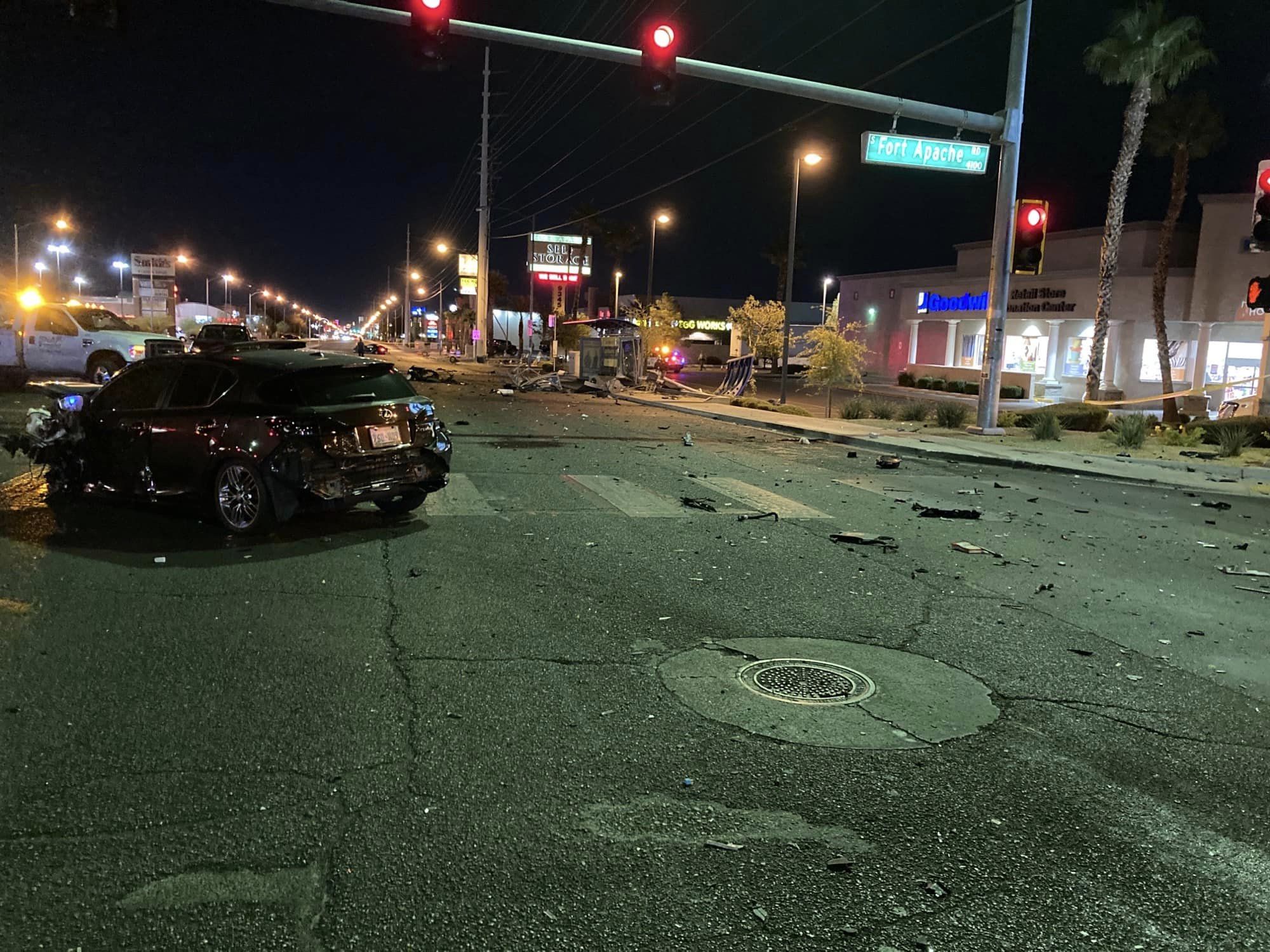 According to the LVMPD, a Chevy Corvette C8 and Toyota Supra when the Corvette crashed. The cars were reportedly running over 100 mph before running a red stop light and crashing, according to witnesses. Incredibly, only one person was hospitalized.
25 year old Joshua Daya was arrested in connection with the Chevy Corvette crash, and he was booked on charges including reckless driving, participating in a speed contest and disregard for the safety of a person and property.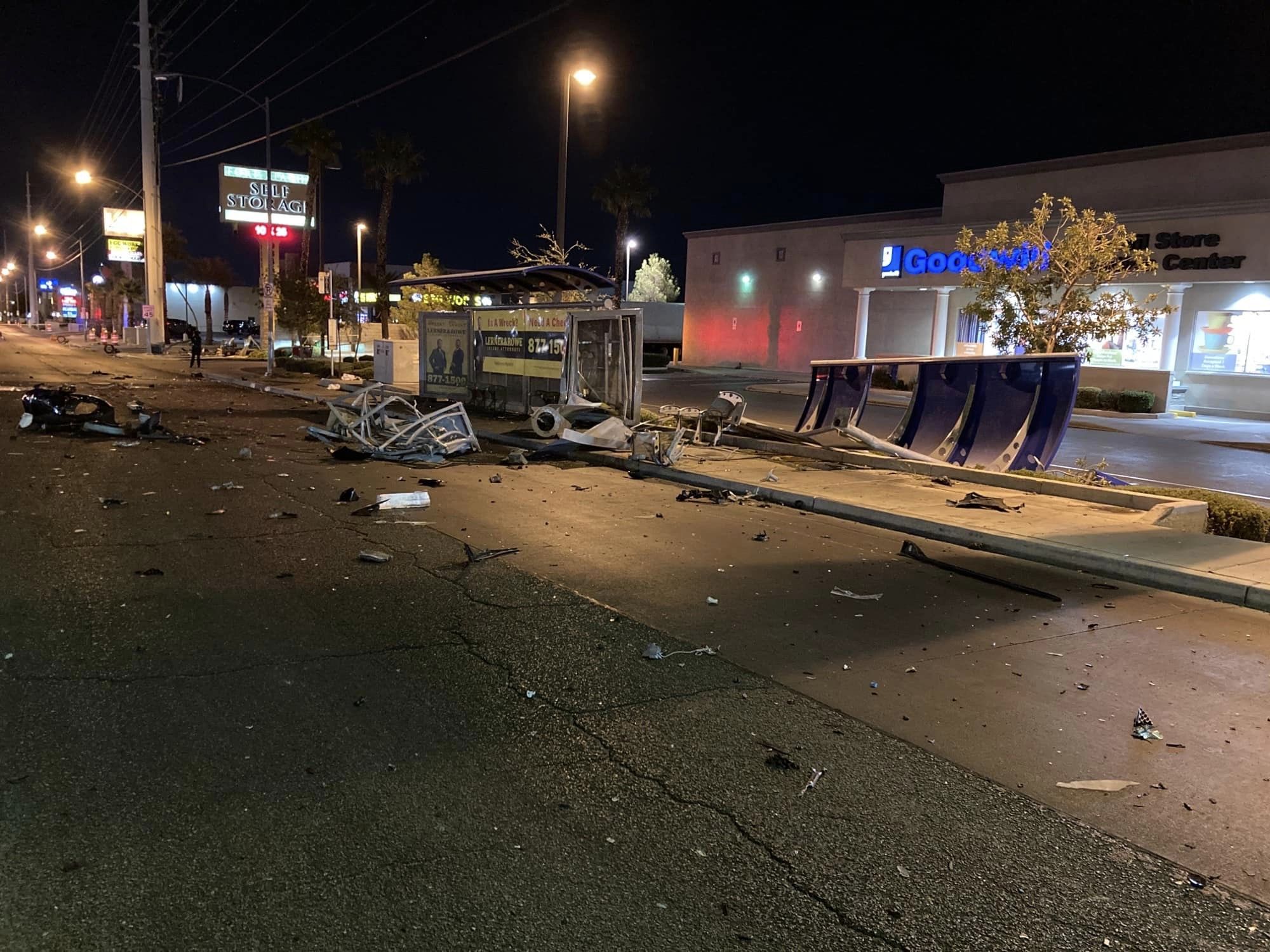 Workers at a nearby strip mall said they see cars speeding through and revving often. Megan Streater was working the night of the crash, and the whole ordeal is still stuck with her.
"It was just like an astronomical boom like a bomb went off and that is when all the power got cut and then we only saw smoke outside of our window and what I pieced together really quickly was like a bomb went off," said Streater. "It didn't sound like screeching or a collision, like classic car accident sounds. It was just a huge boom."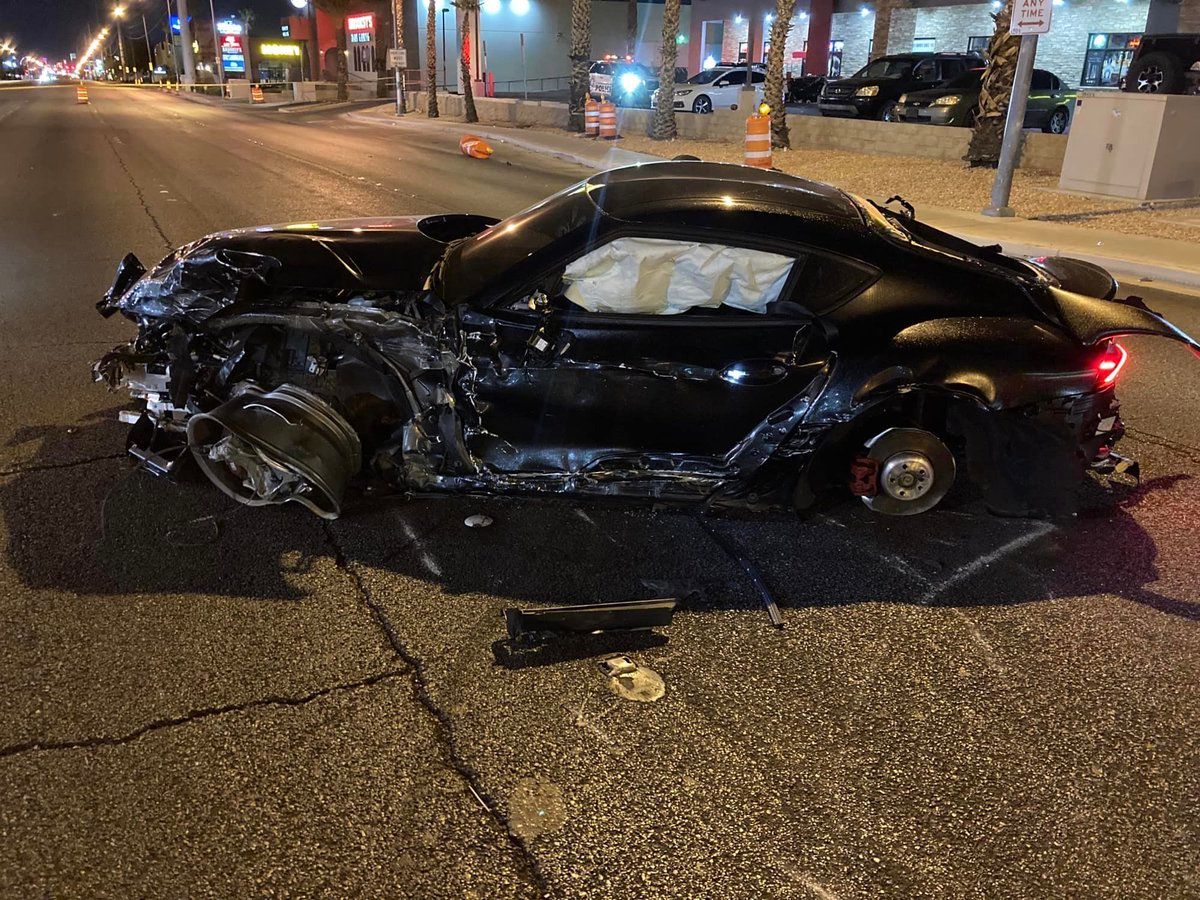 Officials are also looking into the possibility of impairment playing a role in the crash.